Susan Stripling Photography
Arts Ballroom Wedding Photography
I am always charmed by flower girls, ring bearers, and the younger members of the bridal parties.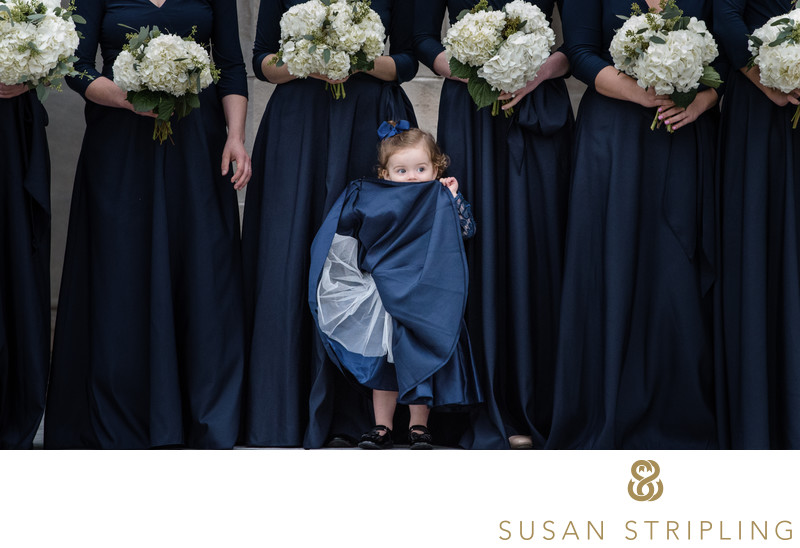 See? Super charming.At this 2012 wedding at the Arts Ballroom in Philadelphia, the ceremony portion of the day took place at a nearby church.
I arrived at the church with the bride and her bridesmaids, and went looking for the groom and his groomsmen to document them hanging out before the ceremony began.
I am always looking for moments, and when I spotted this young flower girl sitting alone I knew that I had a sweet shot. I love how the light from the stained glass window is streaming perfectly onto her face and hair. I love the way she's sitting. I love the crown of flowers in her hair.
I also love that this image could have been taken this year or fifty years ago and will still have the same timeless appeal fifty years from now!
The Arts Ballroom in Philadelphia

While this particular image took place at a nearby church, the Arts Ballroom is also a wonderful place to host your wedding ceremony, not just your reception.

Located conveniently in the Avenue of the Arts area of Philly, the Arts Ballroom is a brilliantly versatile wedding location. With over ten thousand square feet to work with, you truly can configure this venue in a variety of different ways. I've photographed several weddings here, and no two are exactly the same!

Location: 200 South Broad Street, Philadelphia, PA 19102.

Keywords: Arts Ballroom (12), philadelphia (157).

Filename: 0313_102012_Allen_Wedding.jpg.

1/160; f/2.8; ISO 900; 24.0 mm.