Susan Stripling Photography
Bartow-Pell Mansion Museum Wedding
Sweet. Quiet. Charming. That's a wedding in Westchester through and through, especially at a place as endlessly inviting as the Bartow-Pell Mansion Museum.
Built in the late 1830's, this was originally a family home. Not a museum until 1946, this Grecian-style mansion is located a quick drive from the city in Westchester's Pelham Bay Park.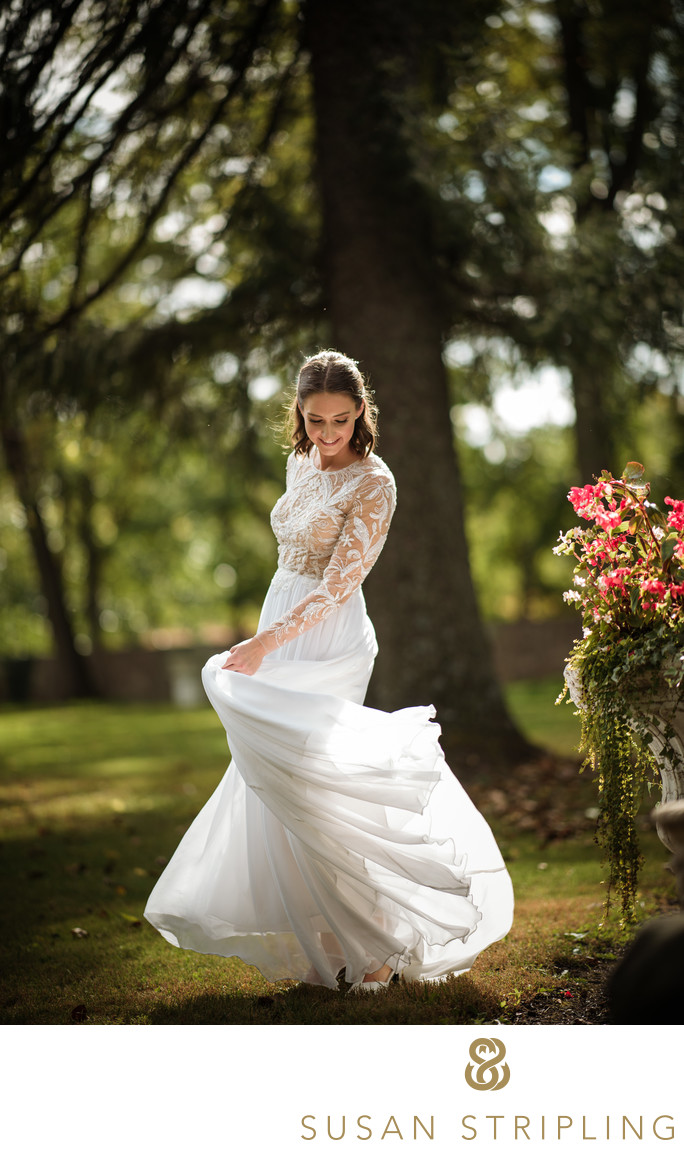 I was first drawn to the Bartow-Pell Mansion Museum because when you start to google the mansion's name, Google suggests appending the word "haunted" to your search. A haunted mansion? Oh yes, Google, tell me more…
There is a graveyard on site, which you can tour. Guests and staff alike have reported the feeling of being watched, or being touched, or being followed. Stories report sightings of ghosts, including a child on the third floor and swishing skirts passing through the mansion. From footsteps to creepy feelings, there are a lot of reported incidents of paranormal activity at the Bartow-Pell Mansion Museum.
Want to learn more? Come tour the mansion in October, and see if you experience any of this for yourself!
Romantic, isn't it?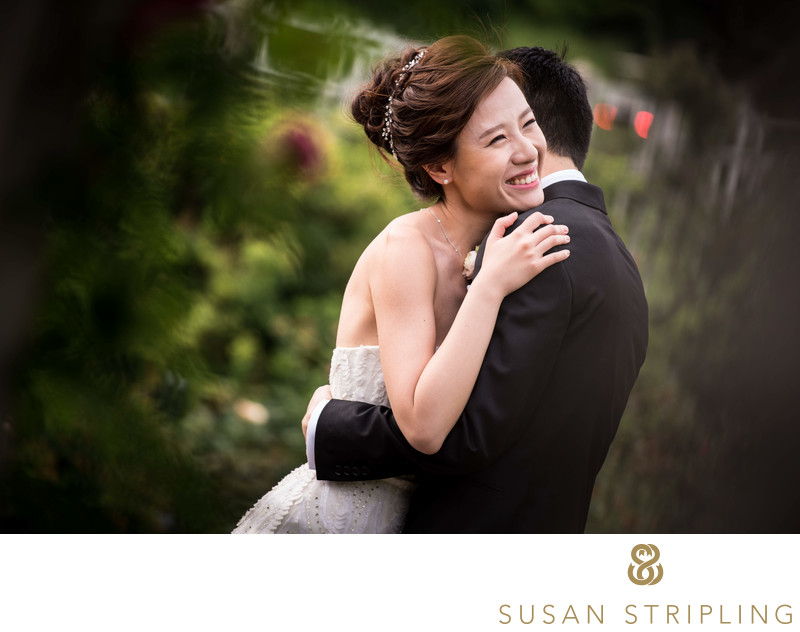 Ghost stories aside (which to me would be a huge draw when looking for a wedding venue, by the way, I've already talked elsewhere on this site about my love for the gothic-style Sleepy Hollow Country Club), the Bartow-Pell Mansion Museum is a great wedding space.
Some of my favorite things about the Bartow-Pell Mansion Museum are:
The meticulously groomed gardens, especially at the mansion's rear. The stone steps down to the fountain are especially gorgeous.
The incredibly spacious interiors, with loads of nooks and crannies to stop for portraits.
The stone columns and wrought iron gates.
The sweet pebbled paths that wind around the property.
How easy it is to get there from Manhattan, surrounding boroughs, and airports : bonus points for the easy parking!
The on-site tent for your garden reception.
The winding interior staircases.
The incredible light and charm of the Orangerie.
The "forever wild" grounds.
If you choose to get married at this magical (and maybe haunted) space, I would love to talk to you about your wedding photography. The light in the Bartow-Pell Mansion Museum is really spectacular, and plays to all of my strengths as a photographer. The juxtaposition of light and shadow are strong here, and suit my style of photography perfectly.

I'd love to hear about your plans for your day, and to talk to you about how your envision your wedding photography fitting into your day and your timeline. I hope to hear from you soon!

Location: 895 Shore Road Bronx, NY 10464.

Keywords: Bartow-Pell Mansion Museum, wedding (1294).

Filename: new-york-jewish-wedding-photographer.JPG.

1/1000; f/2.0; ISO 12800; 135.0 mm.