Susan Stripling Photography
Best NYC Wedding and Event Photographer
I well remember setting up my very first wedding photography website. Not sure of what I should include or shouldn't include on my site, I headed off to Google to look up "best wedding photography websites."
What makes a site one of the "best wedding photography websites?" The results will shock you! I'm kidding, they won't, but creating a great wedding photography website isn't as easy as choosing a shocking title for a blog post or keyword and waiting for the Google SEO fairies to soar you straight to the top.
A great wedding photography website requires thought, pre-planning, great images, a lot of excellent writing, and a good deal of time to create. I estimate that I spent almost three entire business-day-week months on this website that you are currently perusing, and it's nowhere near done!
(Also, here is a pretty image to keep you looking...)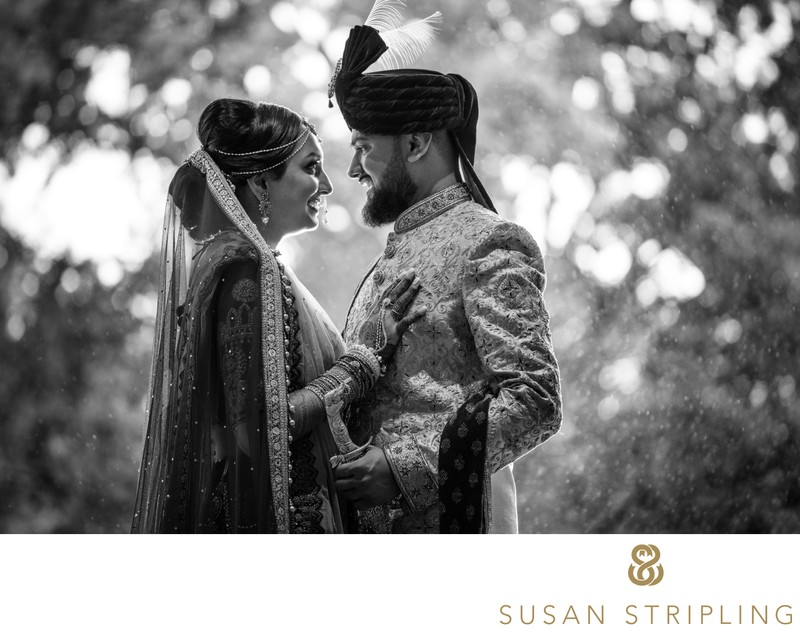 In no particular order, these are the critical things that I have found have made my wedding photography website a great one, both for my own purposes and for clients looking to hire a wedding photographer:
My website is user friendly
How many times have you gone to a website only to be defeated by a difficult to navigate menu? Or an unclear site structure? Or an inability to find the information that you went to that site to find in the first place?
To make your website user friendly, first your user has to be able to get to the information that they want quickly and easily.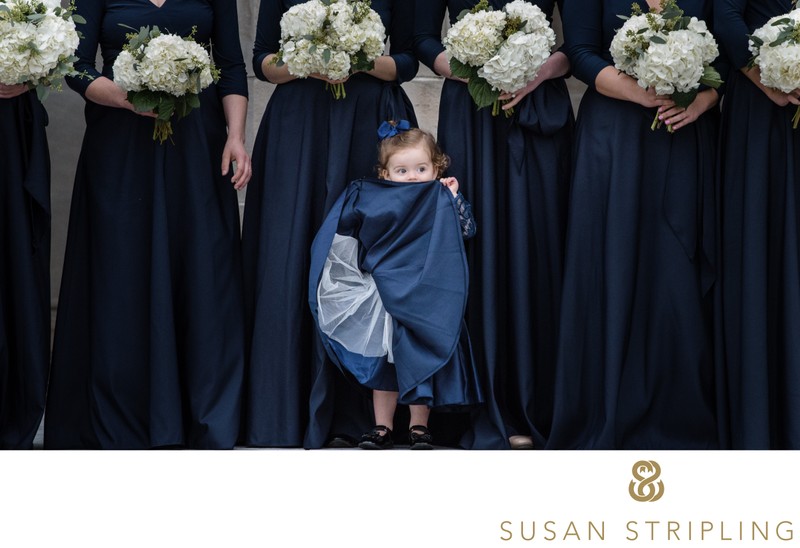 PICTURE FOR ATTENTION! Look, a pretty picture!
First of all, you need to know what information that users are coming to your site to find. If you are wedding photographers, is pretty easy to surmise that users are going to come to your website to look for information about wedding photography. That information might include:
Weddings that you have photographed at particular venues
Information about your geographical area and areas that you service
How to book you
How long have you been in business and what is your experience level
Take the time to work on your site and menu structure : can users find that information in only a few clicks?
Adding photos to your pages help break up the monotony of ALL THAT TEXT...see?
It can often be hard to look at your website impartially, since you have taken all of this time to create it! I highly suggest that you find a friend or relative who is not a wedding photographer, and send them on a search through your website.
Ask your secret shopper to go look for information that potential clients might be seeking. Can they find it easily? Once they find it, does the text on your website accurately convey the information in a way that a non-photographer can understand? If not, revise and revise again!
I can't tell you the number of times that potential clients have gone to my website and contact me to tell me how much they appreciate how easy it was to find the info that they were looking for. I can directly attribute three of my past five bookings to the information that is on my website. I know this because the clients told me this!
If these clients have gone out of their way to tell me how helpful my website was, imagine how many other client has felt the same way that simply never verbalized it!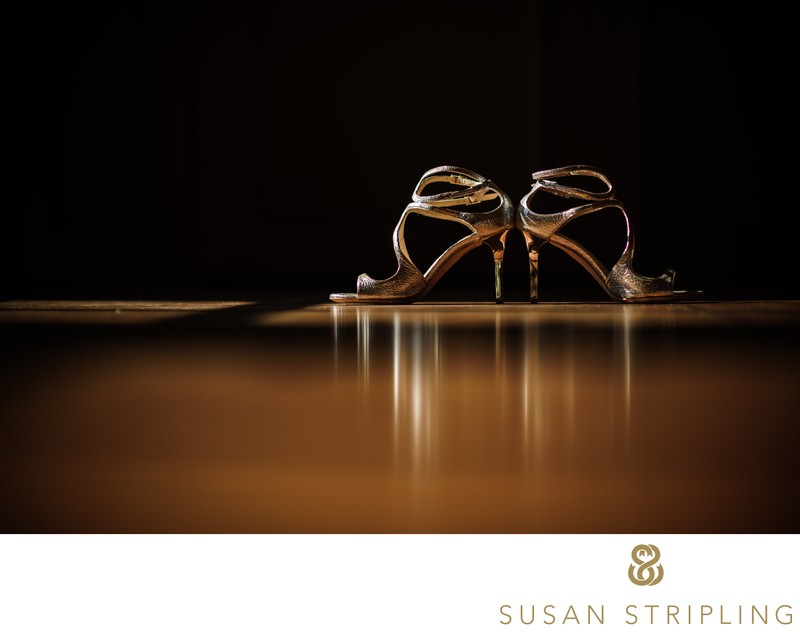 Keep on reading!
My website loads quickly
Part of the many, many reasons that I switched my website several years ago to the Good Gallery platform was the load time of the site.
If your website loads too slowly, visitors are going to leave. That's just the simple hard truth. People are impatient, especially when gathering information for their wedding!
Imagine how frustrating it would be to try to navigate a wedding gallery of hundreds of images, only to find that it takes a large amount of time for each image to load. No matter how beautiful your work is, you're going to deter potential clients if your site is too slow.
Wedding photographers, if you're not sure how long it takes your site to load, check out the Google Analytics for your website. (Which you should be doing for a million other reasons already, but I digress).
If your site loads slowly, improving that should be at the very tip-top of your to do list!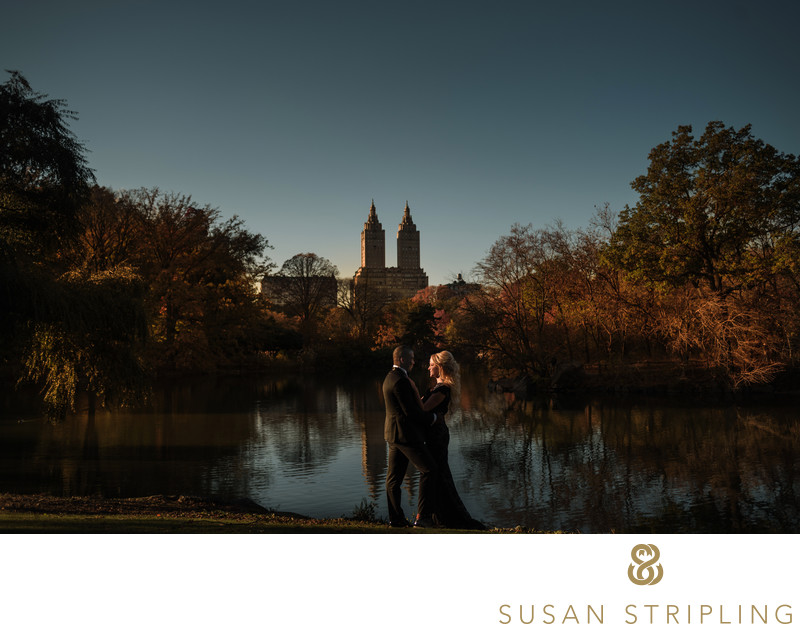 Spoiler alert : This picture loads quickly on my website!
My content is educational and helpful to viewers
It is very important to me to easily and accurately relay the information that clients are coming to my website to find. Can they locate wedding galleries? Can they find information about my style of wedding photography? Can they find information about my pricing and packages? Can they easily navigate to my incredibly robust frequently asked questions page?
Is also incredibly important to me to convey information that clients did not know that they needed! If I can answer questions that potential brides and potential grooms didn't even know that they had, I am establishing myself as a trusted resource before they had even find their wedding photography contract!
It is no secret that there are practically a million (or more) wedding photographers vying for jobs in the New York area alone. What can I do to stand out amongst this kind of competition?
What can I do to make my website the one that potential brides and potential grooms come back to again and again?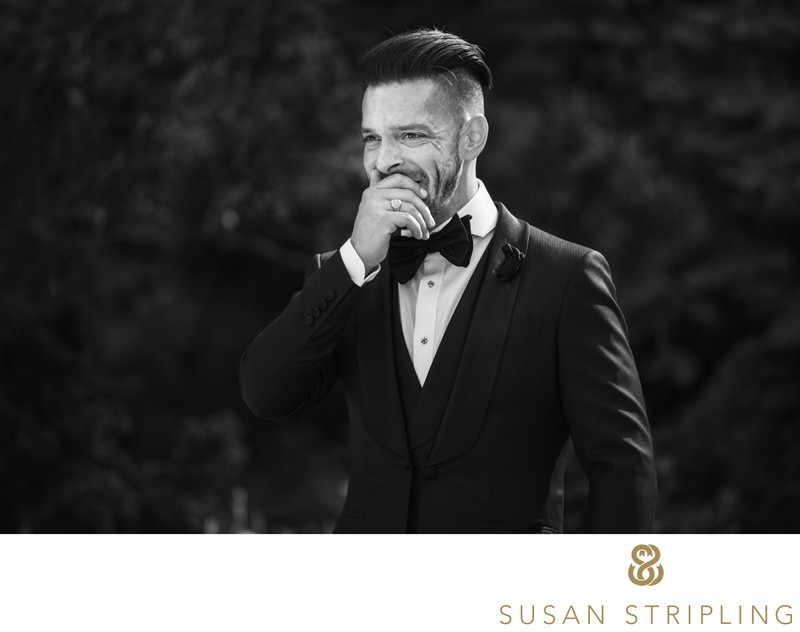 I want guests to my site to have an amazing, emotional reaction!
What can I do to establish myself as even more of a trusted resource and trusted professional then the other websites that they will be perusing? Why should brides and grooms spend more time on my website than other websites? Why is it important that they know how experienced I am, how helpful I am, and how much I have to offer?
All of these things simply serve to make them trust me from the first time they click on my website. If I can establish trust upon a simple viewing of my website, that is an incredible foundation upon which to build a relationship!
Every time we speak after that, every time we meet in person, and every interaction that we have after that foundation is built will simply serve to make me a more valuable resource leading up to their wedding day and beyond.
I have spent a great deal of time writing wedding planning articles, updating my frequently asked questions page, working on my description of my style, and so much more. Why? Because it is important, and people notice. Clients read more than you think they do, and having easily accessible information on your site gets noticed.
Having that wealth of information also shows your potential wedding clients that you care. Why would I take all that time to write all of those articles and planning details if I didn't care about the experience that have on their wedding day? I wouldn't. Creating a lovingly built website of information shows clients how much I want their day to be amazing, not just their photography experience.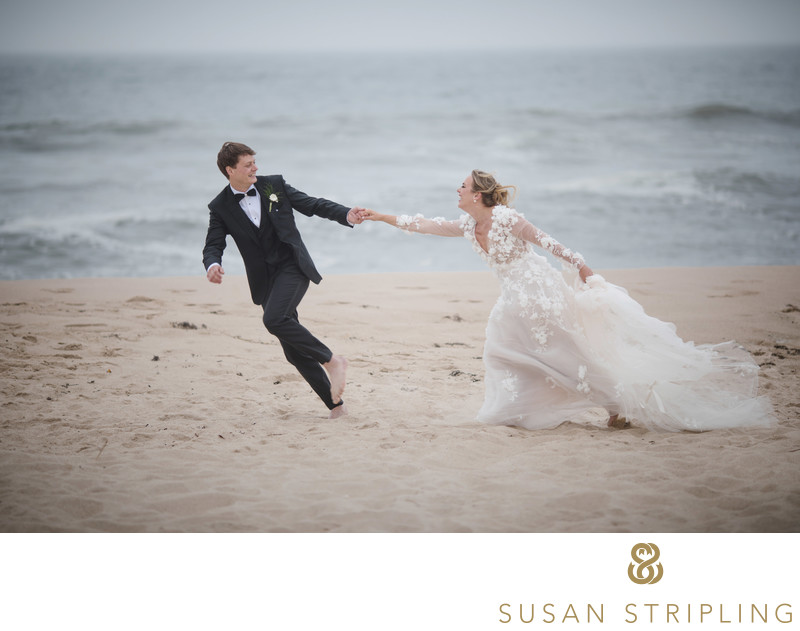 It is easy to contact us for more information
I can't tell you the number of times I have gone looking to hire a company, only to not be able to find out how to actually contact them on their website!
If you want potential wedding clients to reach out to you, it has to be EASY to find that information!
What areas do you service with your wedding photography? Do you travel? Where are you located? Do you have a studio storefront they can visit if they want to set up a meeting with you? Can they call you? If so, what is your phone number? Can they email you? What is your email address? Do you have a contact form? Is that easy to find?
If you are not sure if it easy to find the proper contact information, go back to those family and friends that you have chosen to secret shop your wedding information.
Ask them how quickly they can find the contact information on your website. Ask them if once they find that information it is easy to contact you using their chosen method. What if they want to call you? What if they want to email you? Have you made this process easy for your site visitors?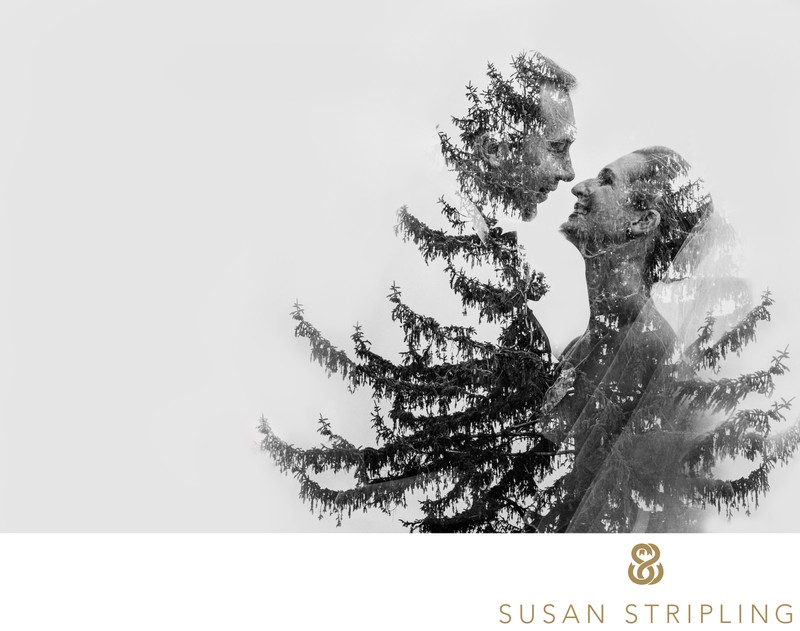 My wedding photography portfolio is well curated
I've looked at a lot of wedding photography websites, both as a wedding photographer and an educator of wedding photographers.
The number of badly curated portfolios I've seen is...well, it's high.
When a potential wedding photography client comes to your website, they want to see wedding photographs. The way you curate and present your gallery of wedding photographs to your potential clients can be the determining factor in whether they choose to contact you for more information or not.
Do the images in your portfolio represent your work properly?
Are you showing a wide range of images that show off all of your strengths as a wedding photographer? For example, if you are well-known for your unique use of lighting, do you have enough images that show off that skill? If making clients laugh and look natural and comfortable is one of your strengths, have you included enough images to make that skill evident to a new prospective client who is viewing your site for the first time?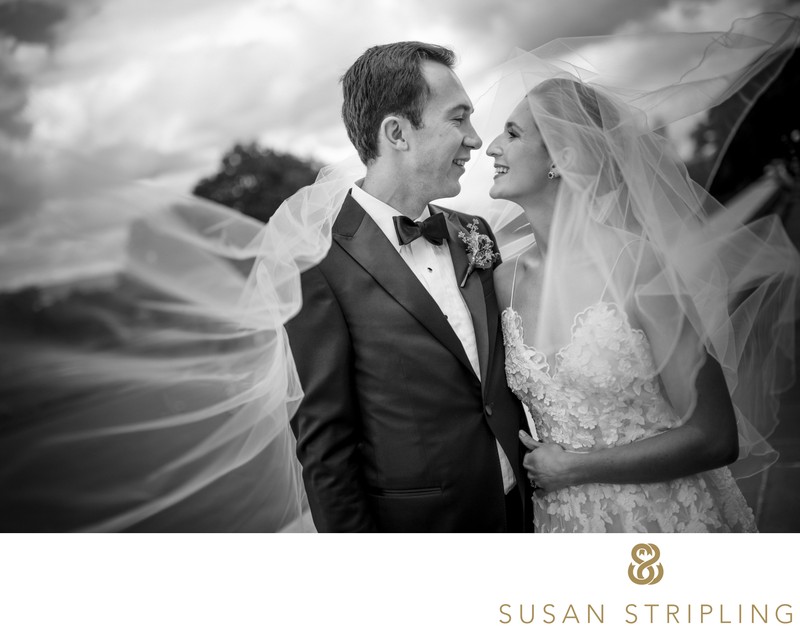 Do the images in your portfolio convey emotion, evoking a response in website viewers who don't even know the subjects in the images?
I can't tell you the number of times a prospective wedding photography client has said to me "I cried over images of people I didn't even know on your site!" or "I found myself laughing at and reacting to these moments without even knowing the context!"
How does your portfolio stack up to your local competition?
Are you showing common scenes in a new way? For example, many photographers in the New York area shoot at one of my favorite locations, Brooklyn Bridge Park.
I have been made sure that all of the images that I have included in my portfolio that were photographed at Brooklyn Bridge Park are incredibly unique.
The uniqueness might come from an interesting focal length choice, creative lighting, excellent use of time of day, non-traditional posing, a wonderfully captured moment, or simply finding a unique vantage point in that area that no other photographer has ever seen or explored before.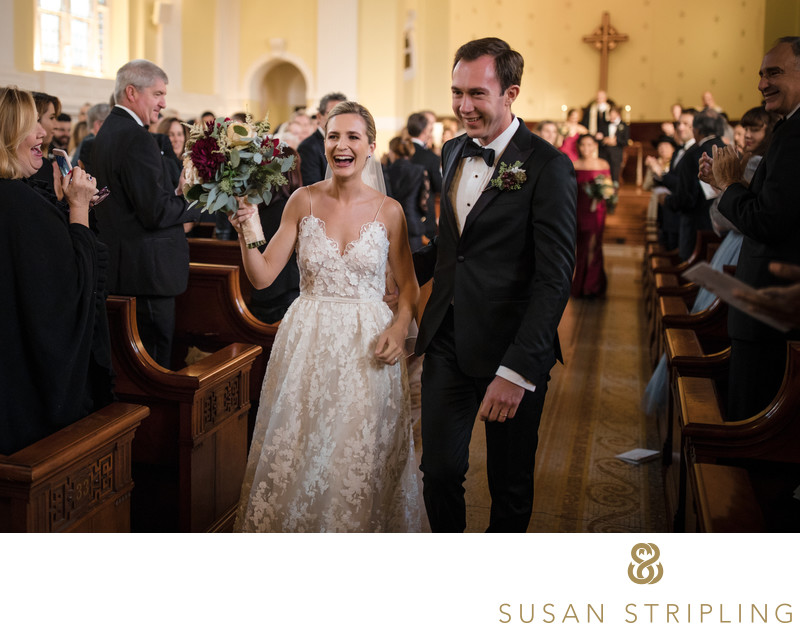 Have you culled out your weakest links?
Be honest with yourself, if every image in your website portfolio as good as the one before and after it? If not, you need to ruthlessly cut out your weakest images.
You are only as good as your worst image, so make sure you keep your portfolio carefully curated at all times. Every single time I add a new image to my portfolio I scan the whole gallery and remove any images that might not be as strong as the newest images I've added.
This is especially important as your work and skill level grows over time.
Have you made sure that your portfolio is diverse and inclusive?
Take another look at your website portfolio.
Do you see a wide range of diverse, inclusive wedding pictures?
If not, go back. Re-curate. Make sure that your portfolio shows this wide range.
Do you have similar images next to each other or too close together?
Do you have two ring shots side by side? Two images of brides laughing next to each other? Two rooms shots as similar venues one line away from each other in your portfolio?
I am constantly shuffling and reshuffling the order of images in my website wedding photography portfolio. I want to make sure that when a prospective client clicks through my entire gallery, they are taken on a widely diverse journey through my portfolio.
I have my images categorized as follows:
Portrait of an individual
Portrait of a couple : couple-focused
Portrait of a couple : location focused (prominent venue, iconic landmark, or noticeable location in the background)
Season-specific images (rain, snow, summer, autumn leaves, cherry blossom season, etc.)
Details of the day
Reception decor images
Exterior venue shots
Photojournalistic moments
I then make sure those categories are mixed up throughout my portfolio, so that all are well represented and spread out from each other.
Categorizing my images like this also means that I avoid common problems, such as too many images looking the same. Categorizing my images also means that I can see when I have too many of one type of image on my site, thus skewing the viewer's idea of my wedding photography style.
If I am best known for my photojournalistic approach, yet my site gallery mostly contains posed portraits of couples, my style won't be readily recognized by site viewers.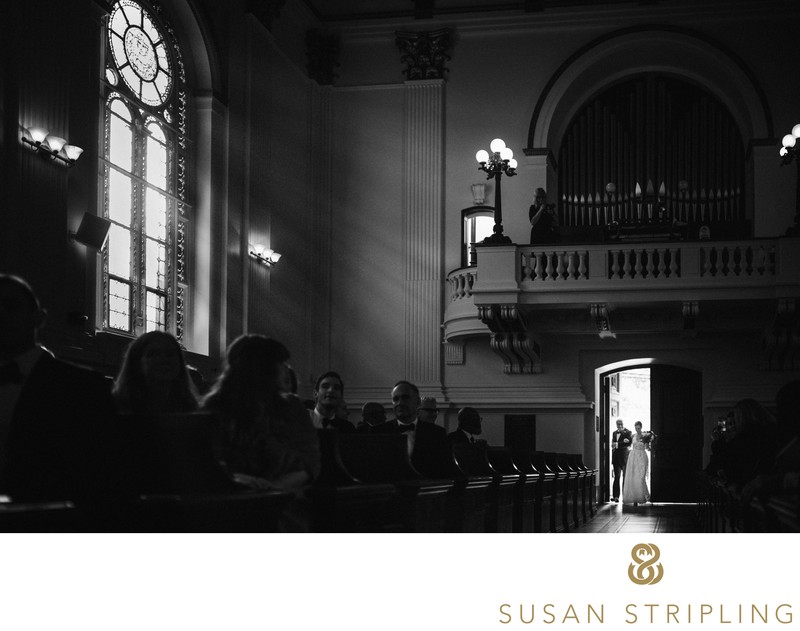 If I only have caucasian brides in their early twenties on my site, yet my wedding clientele is far more diverse than that, I am telling potential viewers that this is what my clients look like. This is more commonly noticed than you'd think, and this lack of diversity will turn away prospective clients. Clients want to be able to see themselves in your wedding gallery, and if you have unintentionally created a noninclusive gallery, you will lose out on those amazing prospective clients reaching out to you.
My SEO strategy is reaching out to the clients I want to attract
I won't even pretend to be an expert on search engine optimization. To be completely honest, I did not even know that such a thing really existed until several years ago.
Until several years ago, I thought search engine optimization was the thing that I only heard about when email spammers from out of the country would reach out to tell me how they could get my website at the top of Google for only a few dollars a month. Since all of those emails were obvious scams, I started to think that search engine optimization was itself a bit of a scam.
It's not
So many wedding photographers will try to tell you that you won't and can't find clients on Google.
They will tell you that word of mouth is the only way to truly attract wedding photography clients.
They will try to convince you that you have to exhibit at bridal fairs or wedding expos to reach the kind of clients you want.
They will tell you that unless you are on a preferred vendor list at a wedding venue or with a wedding planner, you will never get clients that are willing to pay for the services you offer.
Even worse, they'll tell you that unless you pay to play with planners and venues who extort a percentage (or yearly amount) from you for referrals that you'll never be able to book clients long-term.
While referral lists and planner buddies and happy previous clients are ABSOLUTELY crucial to a thriving business, Google is also a pretty great thing.
I book clients from Google every year. Lots of them. Clients who are looking for great wedding photography. Clients with lovely budgets. Clients who value the photography process. Clients who get it. And yes, they do find me on Google.
Once I switched my website to Good Gallery and got some much-needed SEO training from Rob Greer, my site exploded on Google. I'm on the first page for most of the keywords and search terms that I want to rank for, and I didn't have to pay a single creepy email spammer to get there.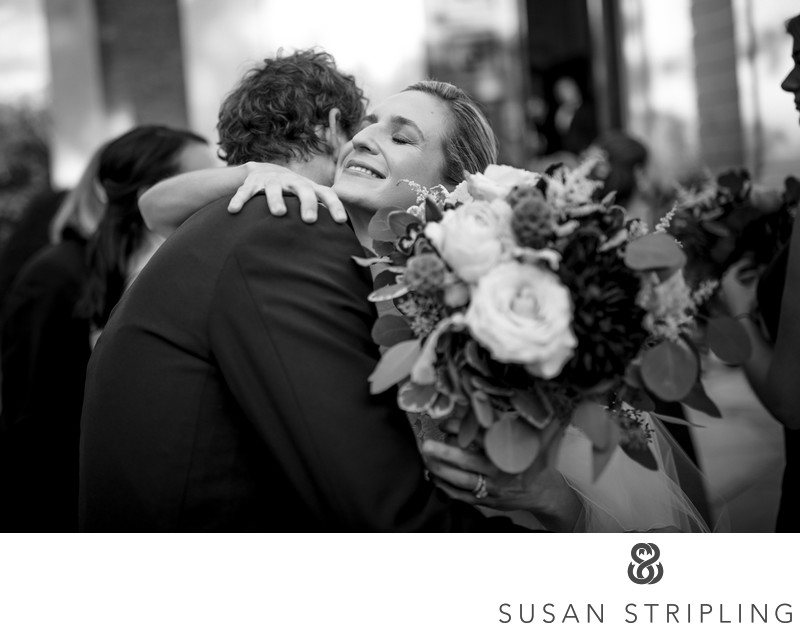 Writing great website content : a tutorial
There are many things that I have done to help my website rank high on Google.
Disclaimer : If you really want to learn my strategy for doing so, I highly recommend that you check out any of Rob Greer's search engine optimization website workshops. He clearly knows when more about this than I do, and has his finger on the pulse of the ever-changing world of SEO, I know that you will find these workshops as valuable as I have.
The biggest thing that I have done to help prospective clients find me on Google has been my writing of captions for every single images on my website.
How in the world do I have the time to do all of these captions while shooting fifty weddings a year, running a portrait and headshot studio, and creating content for The Wedding School? I prioritize it, because I know how amazing this content for my site has been for my business.
I love writing website captions. I realize that makes me a bit weird, but I do. I love crafting each caption like a brilliant little article about whatever the keyword is that I'm trying to rank for.
For example:
If I am writing a caption about garden wedding venues in New York, I'm going to take my time and research every garden wedding venue that the New York area has to offer. What do I like about each one? What makes it unique? Why would someone want to get married there? Think about why someone would search for "garden wedding venues in New York" and use your image caption to deliver the answers they they would be looking to receive.
If I am writing a caption about weddings at the Greatest Hotel Ever in New York, I am going to do a lot of research on that Greatest Hotel Ever in New York. I'll then craft a long, clever caption that includes:
Where the venue is located
How to travel to the venue
Where guests can stay if you get married at that venue
What the venue costs, as detailed as I can be
How many guests you can have for a ceremony, cocktail hour, and/or reception at that venue
Whether or not catering is included, or if you have to bring in an outside caterer
Other vendors that love working at that particular venue
The number of times I've photographed events at that venue
Things I love about photographing weddings at that venue
Locations for wedding day portraits at the venue
Tips for getting married at the venue
Popular ways wedding clients decorate the venue for ceremonies and receptions
The different locations at the venue (if any) where you can have your ceremony, cocktail hour, and/or reception
What past clients have said in reviews about that venue
Fun historical facts about the venue
Where the venue may be referenced in pop culture : has it appeared in songs, movies, TV shows, music videos, or books?
The contact information for the venue, including social media accounts and popular hashtags
Any famous or well-known people who may have gotten married at that venue
Fun stories from weddings I've shot at that venue
Places I'd love to shoot in that venue that I haven't been able to photograph at yet : would I like to shoot there in the rain? The winter? With the spring cherry blossoms? With fall foliage?
This information will not only help potential clients who come to my site for information, but will help me rank higher with Google for my chosen keyword.
A sample caption for "The Greatest Wedding Venue in New York wedding photography"
One of my favorite places to photograph weddings in NYC is The Greatest Wedding Venue in New York. I have long been a fan of the sweeping architecture, incredible views of the city, and extraordinary staff and service at The Greatest Wedding Venue in New York.
If you are looking for a wedding venue in the New York City area, I highly suggest that you take time out of your next weekend and make the trip over to The Greatest Wedding Venue in New York. I am certain you will love it as much as all of my past clients have!
Built in 2017, this historic New York wedding venue has it all. In late 2017 this historic treasure was purchased by George Clooney and restored to it's earlier magnificence. It's been featured in movies and TV shows alike, such as Riverdale, Gossip Girl 2 : The Gossip Continues, Law and Order SVU season 931, and the remake of The Good Wife starring Laura Benanti as Julianna Margulies. Notable clients who have gotten married at The Greatest Wedding Venue in New York include the woman who came in third on that season of that Bachelor that I cannot remember and the winner of RuPaul's Drag Race season 43.
One of the things that makes The Greatest Wedding Venue in New York such an incredible wedding venue for brides and grooms in New York City is how easy it is to get to.
Located conveniently on Central Park South, there are several ways that your guests can arrive. Guests can take the Long Island Rail Road or Amtrak into Penn Station. From there it is a simple subway ride or a quick Uber up to the venue itself. If your more adventurous guests choose to drive, the Lincoln Tunnel, Holland Tunnel, Williamsburg Bridge, Brooklyn Bridge, Manhattan Bridge, and Brooklyn Queens Expressway are very easy ways to get to Central Park South.
Guests flying in from out of town have not one but three nearby airports to choose from. Newark, LaGuardia, and JFK are all very close to New York. Transportation from each of these airports into the city is easy and convenient, unless it's rush hour (7am-3am) or any day ending in a Y.
Another thing that makes The Greatest Wedding Venue in New York such a great wedding venue is its proximity to hotels for your guests. While your New York local guests can get there and home on the wedding day itself, anyone traveling from out of town or state will need a place to rest their heads after the party is over!
The Greatest Wedding Venue in New York has affordable room blocks that you can reserve for your guests. If guests desire a more five star experience for their lodging, they can stay at nearby Most Expensive Hotel in New York. If they're looking for a bit more budget-friendly offerings for their lodging, Cheapest Hotel in New York is just down the block, and Hotel Where You Will Probably Get Bed Bugs is less than a five minute walk away!
Weddings at The Greatest Wedding Venue in New York begin at $500 per head for a Saturday event, $400 per head for a Friday event, $250 per head for a Sunday event, and $15,000 per head on holiday weekends. A basic bar package is included in that rate. Basic tables and linens are provided, with upgrades available if you so desire. Room rentals are $90,000 for the ceremony space and $150,000 for the reception space. This gets you eight hours of event time, from ceremony start to reception end. These rates are current as of January 2018, so please do contact the venue for more information!
Ceremonies at The Greatest Wedding Venue in New York can hold up to 150 people in the Grand Atrium, 250 people in the Lin Manuel Miranda Ballroom of Excellence, and 750 people in the Hipster Williamsburg Urban Outfitters Wes Anderson Artisinal Homemade Farm To Table Restaurant.
Popular amongst discerning brides and grooms of New York, The Greatest Wedding Venue in New York is also beloved by many NYC wedding vendors (including me!). A favorite of Fantine Eponine, the popular New York wedding planner at I Dreamed A Dream Weddings, Fantine has stated that the venue is "pure bliss" to work at.
I myself have photographed over a dozen weddings at The Greatest Wedding Venue in New York. I have always loved working here, and have always enjoyed the experience that The Greatest Wedding Venue in New York provides to both clients and guests alike. The service is spectacular, the food divine and unique, and the staff truly works hard to give all guests a wonderful time. I have often seen them go above and beyond for guests, in ways both small and large. It's lovely to see that such careful service still exists, and is always appreciated.
Above and beyond the great service that The Greatest Wedding Venue in New York provides, there are amazing opportunities for photography there on your wedding day. My favorite locations to photograph portraits of the couple, their family, and their wedding party are:
The Tourists Get Off Your Cellphones While Crossing the Street or Navigating Times Square garden. Resplendent with cherry blossoms in the spring and beautiful fall foliage in October and November, the Tourists Get Off Your Cellphones While Crossing the Street or Navigating Times Square garden is a popular location for wedding day portraits.
The Momofuku Milk Bar Appreciation Atrium is a great place for portraits, both on rainy and sunny days. It's soaring ceilings are popular with local Instagrammers, brides, and grooms alike.
The Of Course You Can See That From Here rooftop bar is probably my favorite spot for portraits, not only of the couple but of families and wedding parties. From here you have unobstructed views of the Manhattan Bridge, Brooklyn Bridge, Empire State Building, Flatiron Building, Central Park, all of Brooklyn, the Statue of Liberty. You also have amazing views of the Manhattan skyline, amazing since you're actually in Manhattan. Who knows how they do it!
Okay, so that was a joke. But seriously.
While the caption above might have been a joke, it does give you a bit of an idea of how I approach the captions on my photos : by being helpful, informative, a bit funny, and extremely educational.
It's extremely important to me that prospective clients find my site easy to navigate, informational, and full of beautiful wedding images that appeal to them. My site is the storefront of my business, and oftentimes the first thing that a potential client encounters of my business. The site needs to represent me properly, and do my work justice.
I hope that something here made you laugh, and helped you (if you are also a wedding photographer!) tweak your website for maximum impact. If you're getting married, I'd love to hear from you and talk (a bit more seriously!) about your wedding photography.
Filename: best-wedding-photography-websites.JPG.
1/4000; f/2.5; ISO 100; 85.0 mm.