Susan Stripling Photography
Best Wedding Photographers NYC
This image, taken at the Crystal Plaza in Livingston, New Jersey, in 2017, is a perfect example of why I am amongst the best wedding photographers in NYC.


Technical precision
To be a talented wedding photographer, one must be technically excellent in all areas. This includes:
Lighting your subject or subjects
Composing your image
Telling a story
Post-processing the image
Choosing the correct lens
Choosing the correct shutter speed
Selecting the proper f-stop
This image is an example of that technical precision.
Being technically precise as a photographer is absolutely a requirement to be at the top of your field. Whether you photograph babies or brides, to be the best of the best you have to understand the technical side of photography.
As an avid student of photography and lifelong learner, my technical precision is amongst the best in NYC. I have made it a goal to constantly be improving my skills, striving to be a better technical photographer as the years go by.
I never plan to stop learning! No matter where you are in your career, you can always be striving for more. To best serve my clients, I will always strive for more!
Here is another example of an image that shows great technical precision as a wedding photographer: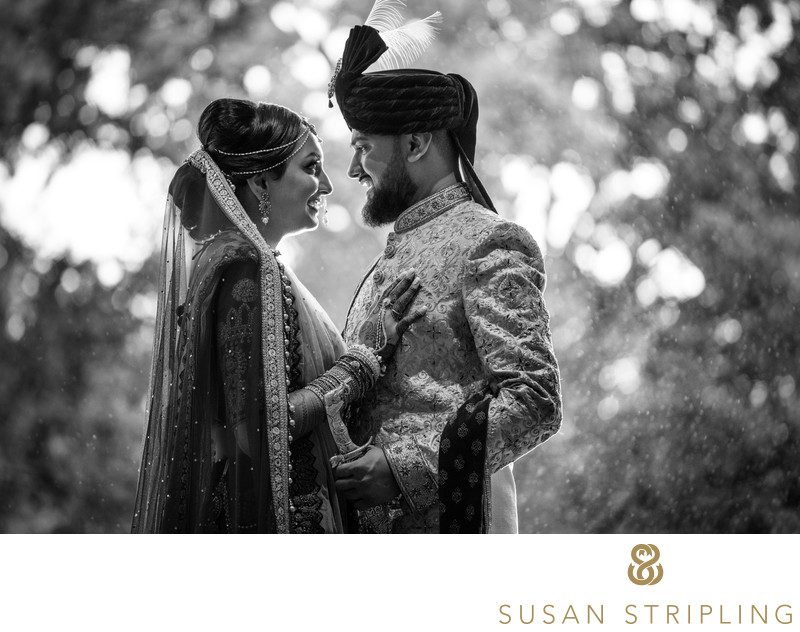 Capturing the moment
Since the hallmark of my wedding photography style is naturally captured, real-time moments, this image illustrates that flawlessly.

At this wedding, the groom was about to see his bride for the first time. This time of the wedding day is traditionally known as the "first look."
As the bride walked towards the groom, all eyes were turned in her direction. I knew that it was crucial to photograph the bride walking towards us, but it was also imperative to capture the look on his face when he saw her for the first time.
Capturing moments is not as simple as "shooting candids." I get asked this a lot! Clients ask for "candid photography", wanting to then know how I "pose them" for such images.
The answer is that I don't! I am a huge believer that moments should happen in real time or not at all, and I would never want to fake or stage a moment. (Humorous aside, that's often referred to as fauxtojournalism!)
I made sure that I was positioned in the right place to use the proper lens and settings (see, technical precision at work!) to ensure that my final frame would look the way I wanted it to.
I then needed to capture that decisive moment. I waited and breathed, looking for that second that the moment hit the apex of emotion. That is this moment.
Capturing these moments is what really fuels me as a wedding photographer. I know fleeting and important they are!
Here is another example of a captured moment on a wedding day: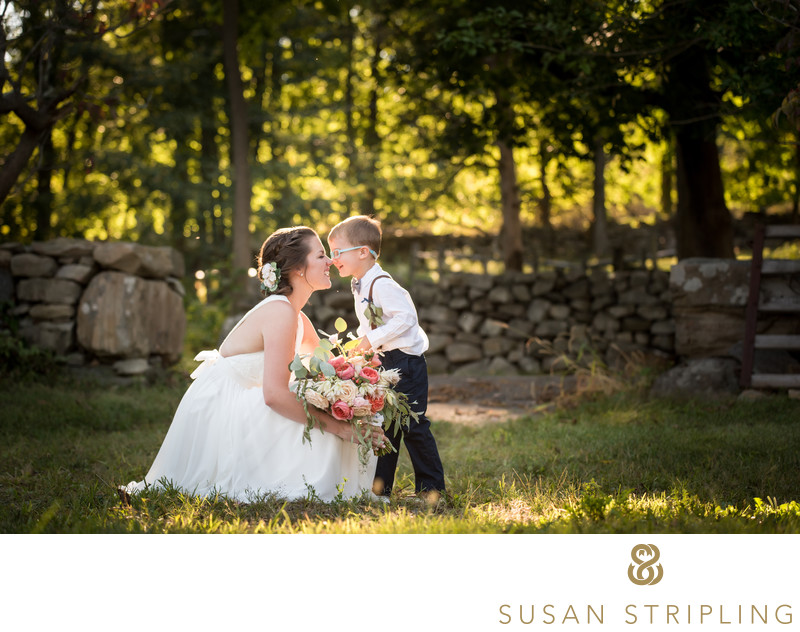 Excellent post-production work
Another thing that helps my work stand out from the rest of the wedding photographers in New York is my post-production work.
Whether or not your wedding photographer does his, hers, or their wedding photography post-production in house, or has a team that works on it for them, it's important that the final image be polished to perfection.
This doesn't mean "photoshopping!" I often hear the phrase "Can you photoshop that?" without the requesting party knowing what "photoshop that" really means!
My images are all gently edited, with true to life skin tones, film-like black and whites, and a timeless aesthetic that will not date your wedding images in years to come.
I prefer to keep my work classic, not bending to fleeting trends! I truly believe that a timeless edit is how the wedding images I create are best served, and that edit is how I best serve my clients.
This image was edited for me by a VERY talented post-production expert in Australia. I trust him for all of my competition images, of which this is one. He helps me bring my vision to life on a large scale, and is an important part of my post-production team.
Here is another image edited by that expert: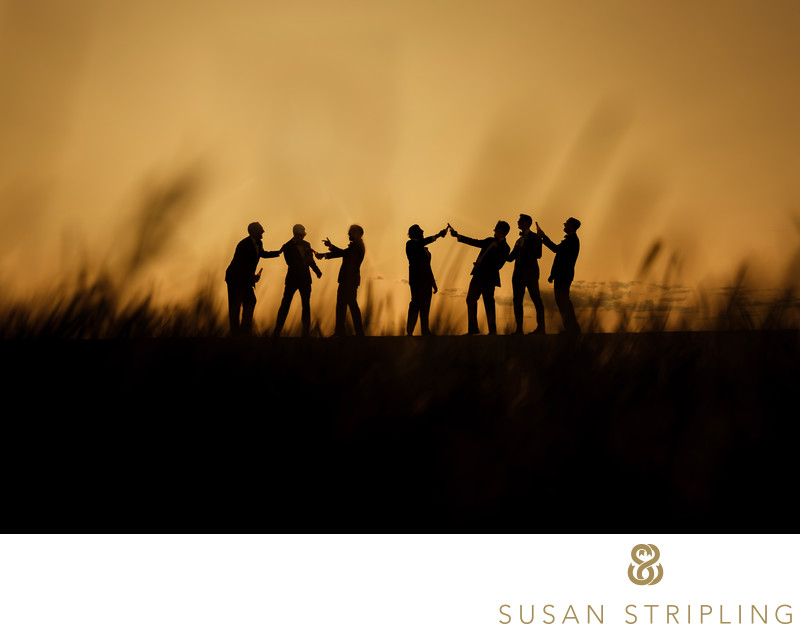 Want to chat more? I'd love to hear from you! Click below to reach out.

Keywords: bride and groom together (333), manhattan (191), new york (503), ritz battery park (26), wedding (1294).

Filename: Ryskasen-best-wedding-photographers-nyc.JPG.

1/400; f/4.0; ISO 320; 200.0 mm.