Susan Stripling Photography
Cairnwood Wedding Photographer
One of the first wedding venues I encountered in the Philadelphia area was Cairnwood. I was immediately entranced with the gorgeous architecture, beautiful grounds, and remarkable light. There are just so many amazing places for photography, and such extraordinary places to have the various parts of your wedding day.
Originally conceived of as a private estate, Cairnwood was originally the home of John Pitcairn in the 19th century. Weddings have been hosted here for over an entire century, which is truly remarkable. The Pitcairns hosted a wedding there in 1896, and the celebrations continued after that!
This Gilded Age venue is really remarkable, with its' distinct French chateau influence. There are places for indoor and outdoor ceremonies, indoor getting ready locations, indoor or outdoor cocktail hours, and indoor or outdoor receptions. Cairnwood is gorgeous in the rain, snow, or brilliant bright sunshine. It truly is a venue to fit a variety of needs!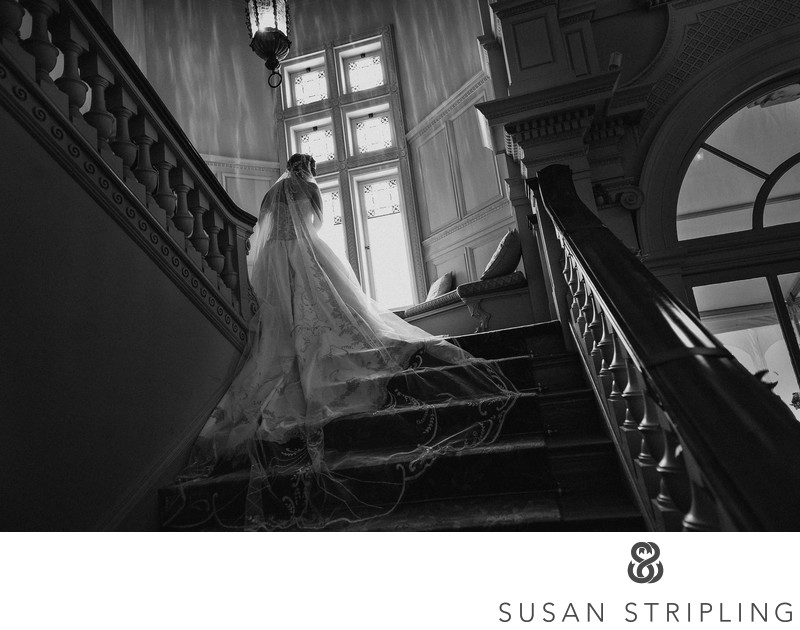 I especially love the grand staircase and the beautiful light on the landing
Photography locations at Cairnwood
One of the things that makes Cairnwood such a spectacular venue is the number of locations for photography on the wedding day.
There are indoor and outdoor locations that are equally spectacular. This is wonderful because you can have a true rain plan at Cairnwood that doesn't impact the beauty of your wedding day!
The grounds at Cairnwood really must be seen to be believed. Perhaps I love them so much because they were originally designed by Fredrick Law Olmsted, who also designed my beloved Central Park! Every year the team that works on the landscaping at Cairnwood meticulously curates the gardens, plants, fountain, and outdoor settings.
I especially love the outdoor Lower Terrace. I love the great variety of flowers, shrubbery, and beautiful gardens that make for exceptional backdrops for wedding day pictures, ceremonies, cocktail hours, and receptions. I love the exteriors of the Bryn Athyn Cathedral and Glencairn Museum as backgrounds for photos; the architecture of both buildings is truly magnificent.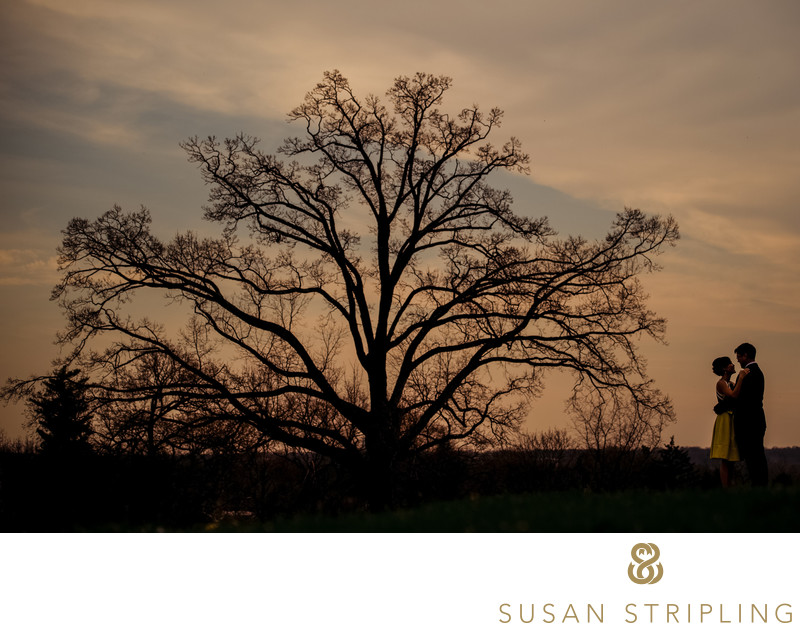 Sunsets at Cairnwood can be especially spectacular!The locations indoors at Cairnwood that make for great ceremony, cocktail hour, and reception spots also make for great photo locations. Just a few of those spots include:
Great Hall
Living Room
Library
Music Room
Dining Room
Billiard Room
The two luxurious dressing rooms also provide amazing light and locations for portraits.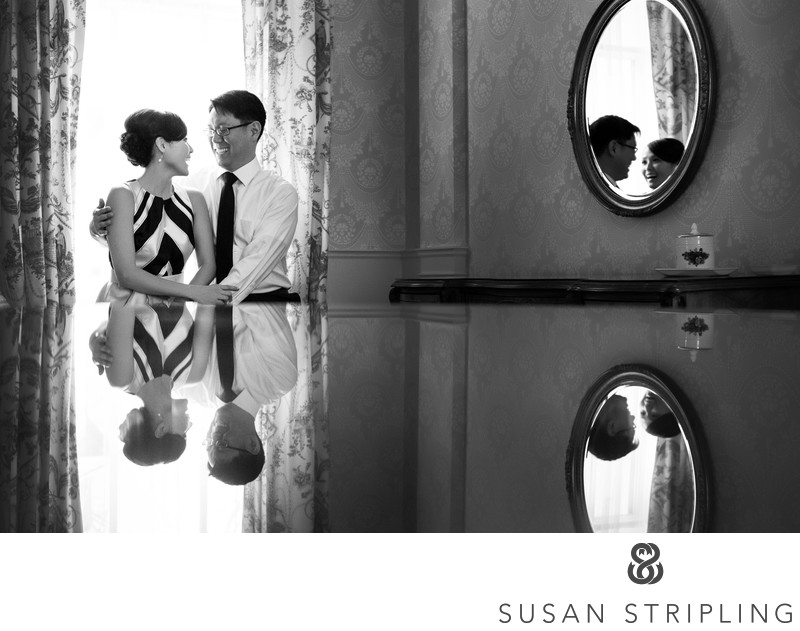 This engagement image was taken in one of the getting ready suitesIf you're getting married at Cairnwood, let's talk! I'd love to hear from you!

Location: 1005 Cathedral Road, Bryn Athyn, PA 19009.

Keywords: Bryn Athyn (2), Cairnwood Estate (7).

Filename: 068_053113_Zhu_Wedding.jpg.

1/160; f/2.0; ISO 125; 85.0 mm.