Susan Stripling Photography
The DUMBO Loft Wedding
Brooklyn.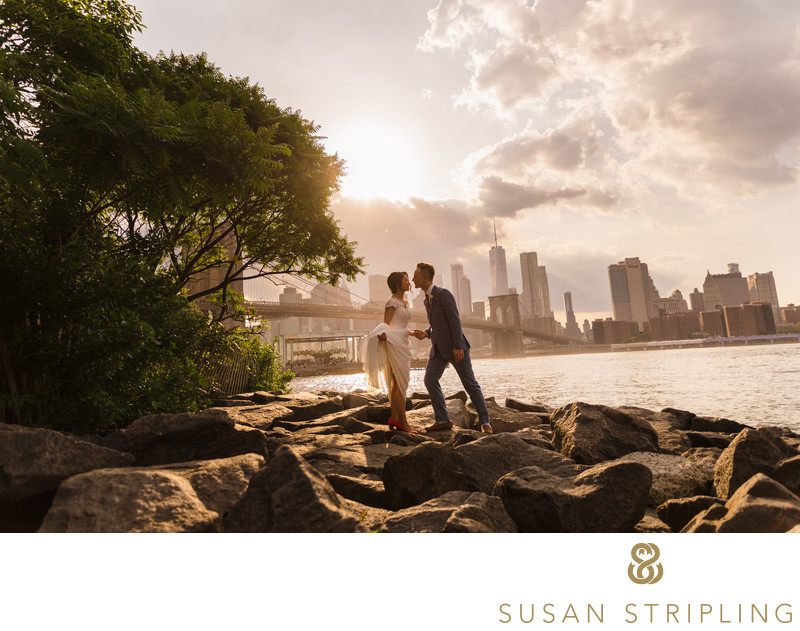 My love for this borough is well documented here on my site. Brooklyn is where I live. It's where my studio is. It's where many of my favorite New York area venues are. It's a wonderful place to live, and a wonderful place to get married.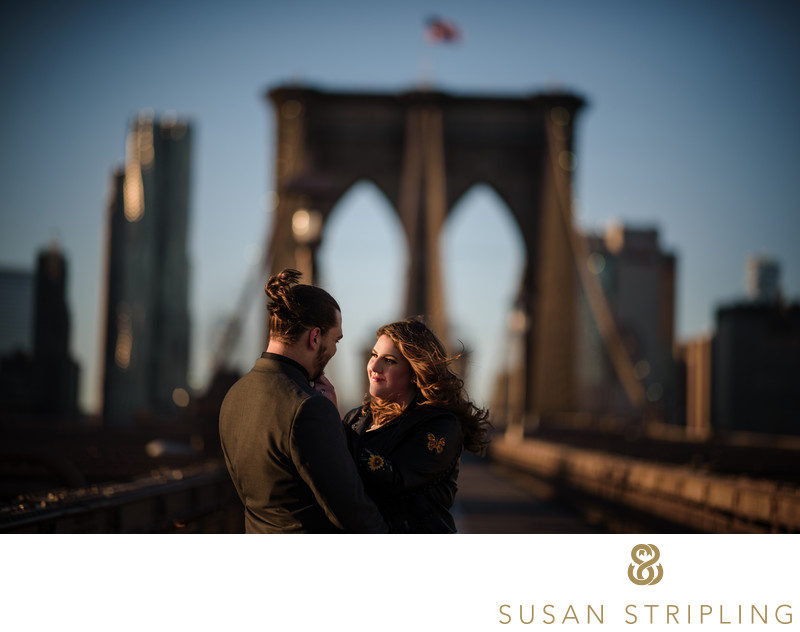 DUMBO ("Down Under the Manhattan Bridge Overpass") is one of my favorite neighborhoods in Brooklyn. There are amazing places to eat, stay, see, and experience. My favorite things about DUMBO are, in no particular order:
Staying at 1 Hotel. Don't miss the amazing rooftop bar and the spectacular views of Manhattan - especially at night. I also love getting a coffee and just sitting in their incredible lobby. There are so many plants, the light is exceptional, and it's a cozy place to rest and relax.
Walking around Brooklyn Bridge Park. Nestled along the East River, this is a great space to see Manhattan from a distance. Dreamy in the winter and bursting with brilliant light in the summer, this might be my favorite spot in the entire city.
Drinking Mexican-style hot chocolate at Jacque Torres Chocolate.
Eating at Superfine. It's an excellent restaurant, and the ambience is incredible - you can also rent the space for a wedding or other event.
Taking a ride on Jane's Carousel.
Watching the sun set at the River Cafe.
Walking over the Brooklyn Bridge and back again - it took me ten years of living in New York to do this tourist rite of passage. Don't be me. Do it - it's great, especially at sunset. Especially if you go to Shake Shack when you're done.
Be Everyone With An Instagram Account ever and take the iconic picture of the Manhattan Bridge from Washington and Front Street.
Punch somebody hard at Gleason's Gym.
Take in a show at St. Ann's Warehouse. This former tobacco warehouse is now a completely kickass performance space.
At a lobster roll at Luke's Lobster Rolls and finish it off with ice cream at Brooklyn Ice Cream Factory.
Take in a Movie With a View in the summertime.
Browse and buy books at Powerhouse Arena.
Eat, eat, eat. I suggest trying The Osprey, Juliana's or Grimaldi's (fight it out over who has the best pizza), Gran Electrica (the wallpaper there is a must-see), Sugarcane Raw Bar Grill, Cecconi's (the view!), Almondine Bakery, AlMar, Celestine, Bread and Spread, or Vinegar Hill House.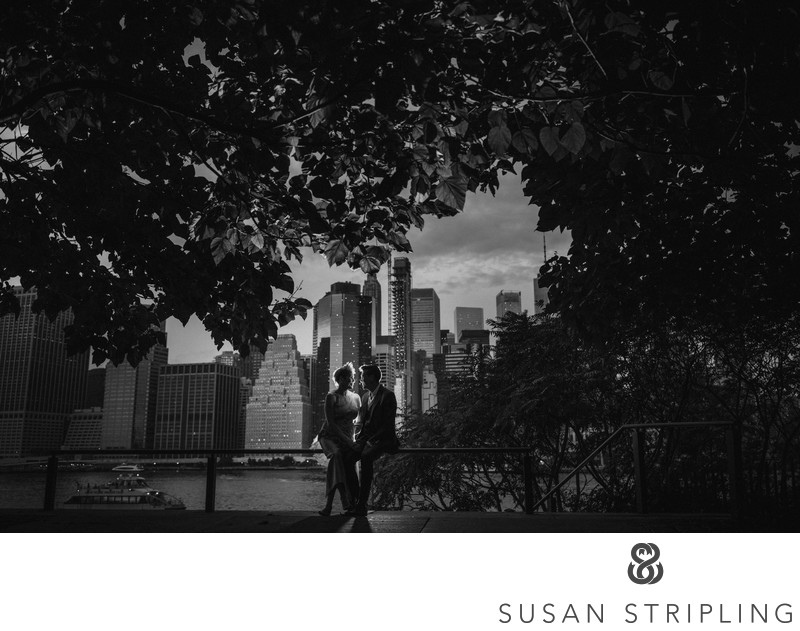 If you choose to get married in Brooklyn, you have dozens (if not hundreds) of venues to choose from. If you want one in the DUMBO neighborhood that feels just so very Brooklyn, check out Dumbo Loft. From the high ceilings to the reclaimed wood, exposed brick walls to brilliant bright natural light, it's a great spot for anyone wanting to throw a Brooklyn-based event.

If you're getting married here, I'd love to talk to you about this amazing neighborhood and your vision for your wedding day photography. I hope to hear from you soon!

Location: 155 Water Street. Brooklyn, NY 11201.

Keywords: dumbo brooklyn, dumbo loft.

Filename: nighttime-nyc-wedding-pictures-young.JPG.

1/160; f/4.0; ISO 640; 35.0 mm.