Susan Stripling Photography
Eagle Oaks Golf Club Wedding Photographer
As a wedding photographer, it's crucial that we document and illustrate the entire wedding day from start to finish. It's important to cover all of the people there, the families, the guests, and the interactions between everyone present. It's also important to look for the small things, the tiny details that make up the fabric of an entire wedding day.
When photographing detail shots such as rings and jewelry on a wedding day, I look for several things to make a compelling photograph: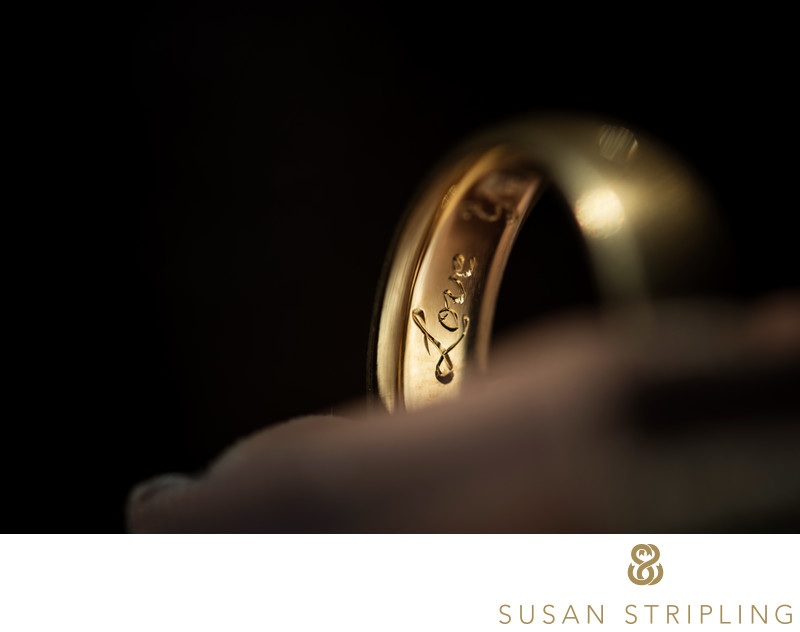 The first thing is the perfect light. My ideal lighting scenario is filtered natural light from a window. It provides the ideal soft, gentle lighting setup for a detail portrait.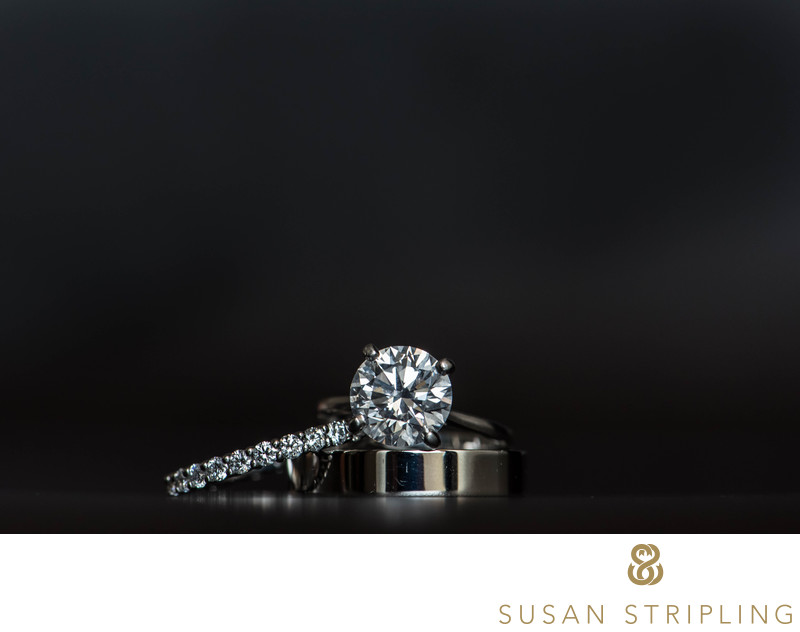 The second thing I need is an ideal compositional scenario including an interesting foreground and background. I found that at this Eagle Oaks Golf Club wedding by layering several decor elements together. There was a glass bowl on the table in the room and inside the glass bowl was five or six fake pears covered in glitter. I borrowed a silver and a gold one and stacked the silvers behind the gold so that they'd provide a dappled, shiny background.
I positioned the ring so that it was facing the window with the light at my back. I love how the gold glitter on the foreground pear ties in with the silver glitter in the background and the brilliant light on the diamond engagement ring.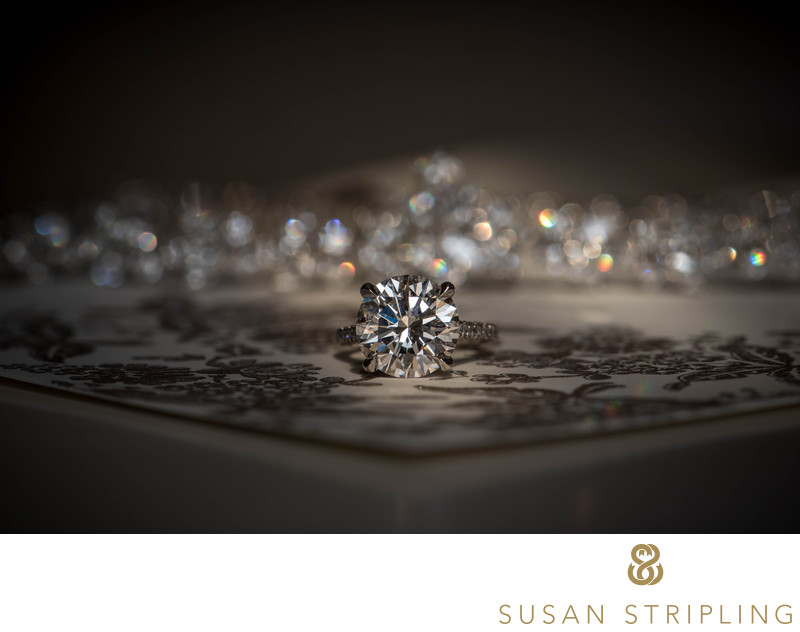 If you're reading this and you're a wedding photographer, you might find this description and layout of the setup scenario interesting. But as a prospective wedding client, why would this be interesting information? I want all of my clients to know how hard I will work for them, and how above and beyond I will go in all scenarios to ensure that every element of the day is captured beautifully!




Location: 20 Shore Oaks Dr, Farmingdale, NJ 07727.

Keywords: Eagle Oaks Golf Club, Farmingdale.

Filename: 003_072812_Byrnes_Wedding.jpg.

1/125; f/14.0; ISO 10000; 60.0 mm.

Privacy Policy.