Central Park Engagement Photographer
I have mentioned before how much I love photographing Central Park engagement sessions in the winter, but I would be completely remiss if I didn't also discuss how magical fall portraits are in the park. The question that I get asked the most is, "What day should we schedule our engagement session so that we can be sure to get a lot of great fall foliage?" Be honest answer is that I'm never really quite sure. I can generally guess to within a few weeks accuracy, simply by looking at the dates of engagement sessions over the past few years and comparing them to the foliage in the images. If I look at all of my engagement sessions in the park since 2008, it seems that the fall foliage in Central Park is at its peak somewhere between the last week in October and the third week in November. I highly recommend booking your session for the first or second week in November, and then we keep an eye on the trees! If it looks like the fall foliage will come early, we can always move your session date. Likewise, if it seems like it's going to take a few extra weeks for the trees to really become that beautiful bright gold, we can always push the date out further. I highly recommend photographing your fall engagement session somewhere around six o'clock in the evening. If you are doing a full engagement session, that means that we will be finishing up around seven o'clock. While I know that the actual sunset isn't until a bit later, when the sun gets low in the sky it goes behind the buildings in Manhattan. This past a huge shadow across Central Park, making it look like the sun sets there earlier!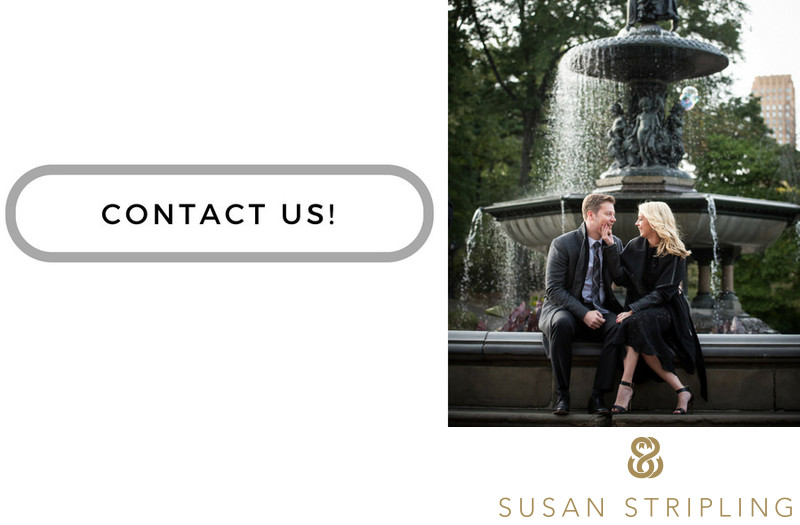 Filename: untitled (23 of 32).JPG.
1/400; f/4.0; ISO 320; 200.0 mm.
Privacy Policy.