Susan Stripling Photography
Fonthill Castle Wedding Photography
Sometimes I get time during the wedding day to take sunset portraits with the couple. Sometimes I don't. It all depends on the desires of the client, the timing of the wedding day, and everything coming together to allow us that time in the evening.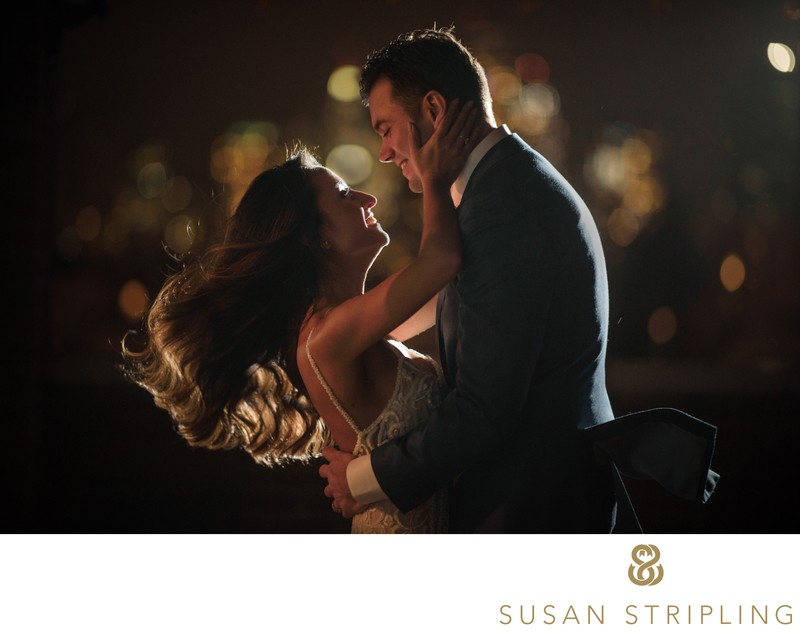 At this Fonthill Castle wedding the bride and groom and I had their portrait session earlier in the day, before their outdoor wedding ceremony. During dinner service at their reception I noticed the sun setting across the lawn near the reception tent. I asked the bride and groom if they were willing to step outside for a few additional portraits, and I was thrilled when they agreed.I adore the gentle light from the setting sun. I love the dappled greenery in the background. I love the warm tones of the image. Most of all I love the unposed, unprompted, natural interaction between the bride and groom.My instructions to them were simply "Get close together and be with each other!" and this is what they did.I find that allowing my clients to be themselves and not posing them too preciously results in more natural-looking, honest images. So many couples are worried about looking too "posed" on their wedding day, and I would love to talk with you and tell you more about my approach on a wedding day!

Location: 84 S Pine St, Doylestown, PA 18901.

Keywords: Doylestown (6), Fonthill Castle (4), Mercer Museum (4).

Filename: 675_060813_Roudenko.jpg.

1/640; f/2.8; ISO 800; 200.0 mm.