Susan Stripling Photography
Garden Wedding Venues New York
When you think of weddings in New York, you think of grand wedding venues. Sweeping hotels, such as the Plaza. Iconic venues, such as Tavern on the Green. What do you if you're looking for a garden wedding venue in New York? What options do you have?
Luckily, there are many garden wedding venues in New York!
One of my favorite wedding venues of all time, the Brooklyn Botanic Garden is a true gem.
You can host an event with up to two hundred and seventy five guests at the iconic Palm House, which means that you have plenty of room to party with your nearest and dearest well into the night!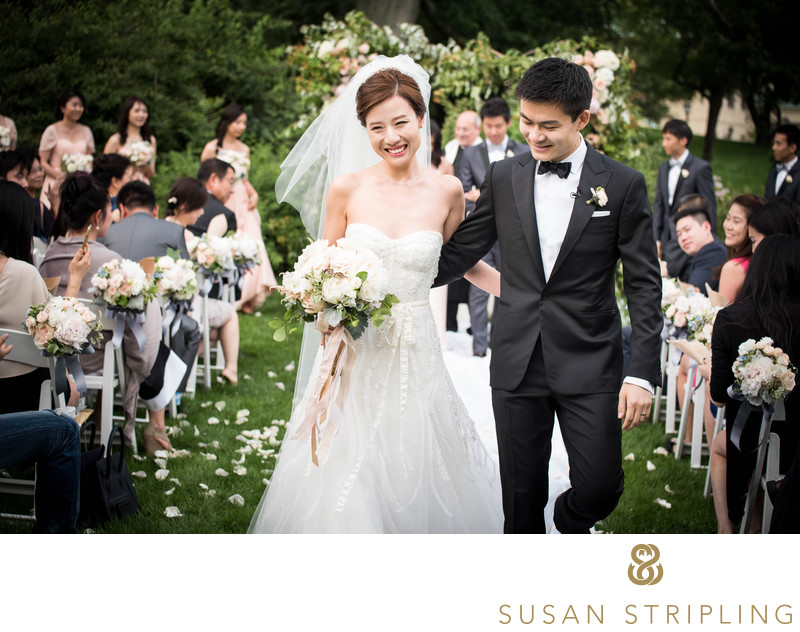 If you choose to host your ceremony and reception at the Brooklyn Botanic Garden, you have a lot of options for indoor locations as well as outdoor spaces. My favorites include:
The Palm House for indoor ceremonies, cocktail hours, and seated receptions
The Lillian and Amy Goldman Atrium for cocktail hours, indoor ceremonies, and smaller receptions
The Cherry Esplanade for ceremonies and wedding day portraits
The Lily Pool Terrace for outdoor cocktail hours. It's also a great space for wedding party and family portraits.
The Shelby White and Leon Levy Water Garden for portraits
The Osborne Gardens for wedding party and family portraits, as well as portraits of the couple. This is also an amazing ceremony location!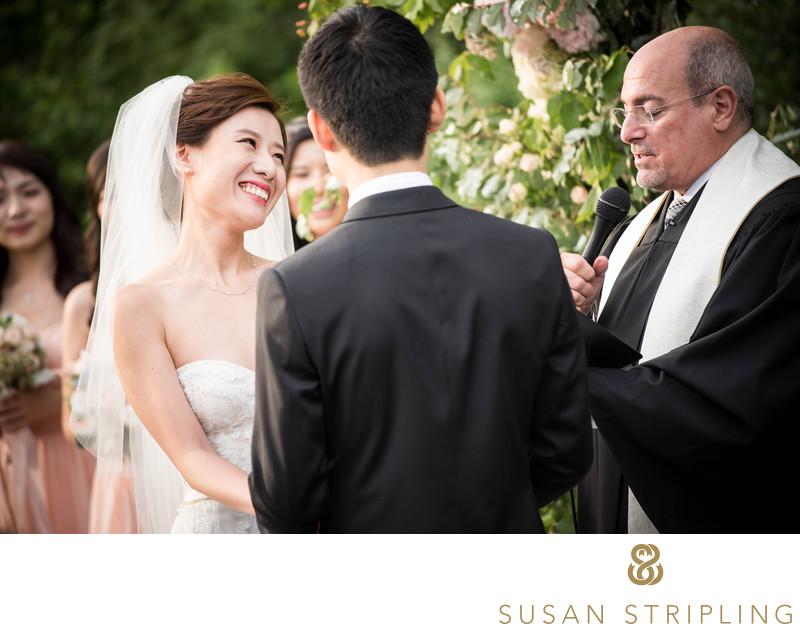 Some of the best garden wedding venues in New York are a quick drive from the city. These venues can be wonderful choices for brides and grooms wanting to give their guests a destination experience without pricey plane tickets or needing to be away for many days!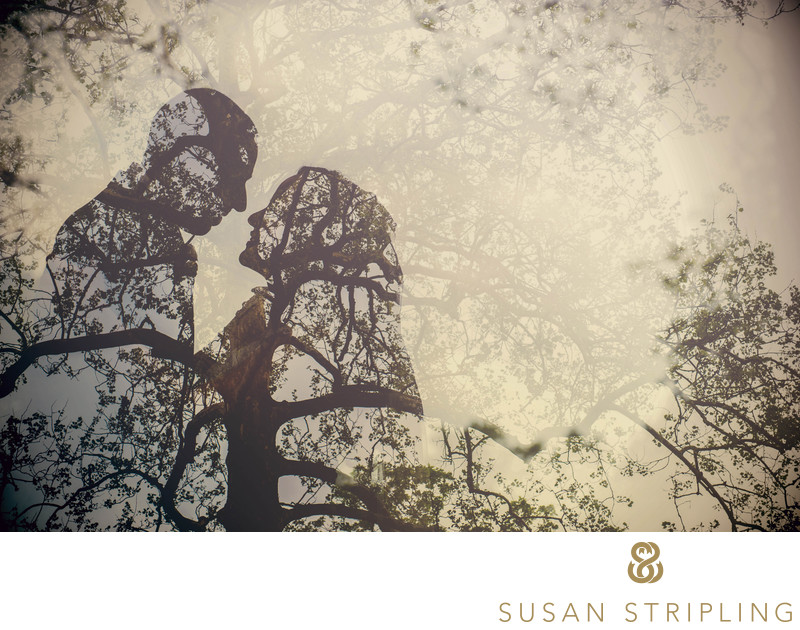 Buttermilk Falls is a private space. It's less than eighty miles from Manhattan, which makes the wedding day commute easy for local guests. And since Buttermilk Falls also has an inn, it's a great choice for guests who do want to make a trip of the weekend! I highly suggest the carriage houses, which are amazingly home-like spaces.
The Barn at Buttermilk is a great space for indoor activities, such as cocktail hours and receptions. It's warm, homey, and utterly charming.
Located close to Manhattan in the Bronx, Wave Hill is a twenty-eight acre space that is truly an oasis of calm in the busy city. It's less than thirty minutes by car from the center of Manhattan, as well as an easy dive from northern and southern states.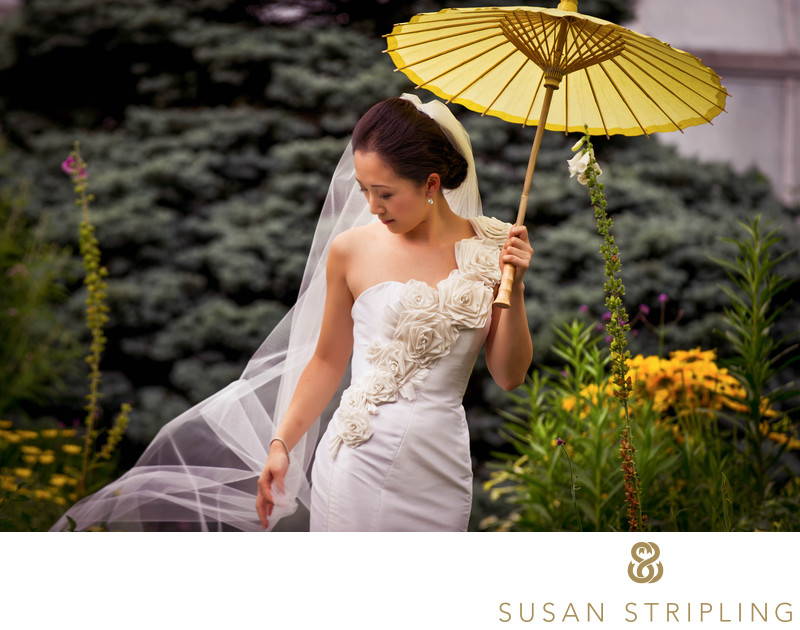 I especially love the incredible views from the lawns of Wave Hill over the Hudson and New Jersey Palisades. There are great indoor options for your cocktail hour, reception, and to get ready on the wedding day. If it rains, moving your ceremony indoors is also very easily done at Wave Hill. Rainy days there are incredibly romantic and dreamy!
The Pergola at Wave Hill is a spectacular backdrop for a wedding ceremony, especially amazing because ceremonies at Wave Hill only take place in the evening once the grounds are closed to the public. This means that the sun often sets over Wave Hill ceremonies, which is simply breathtaking to witness.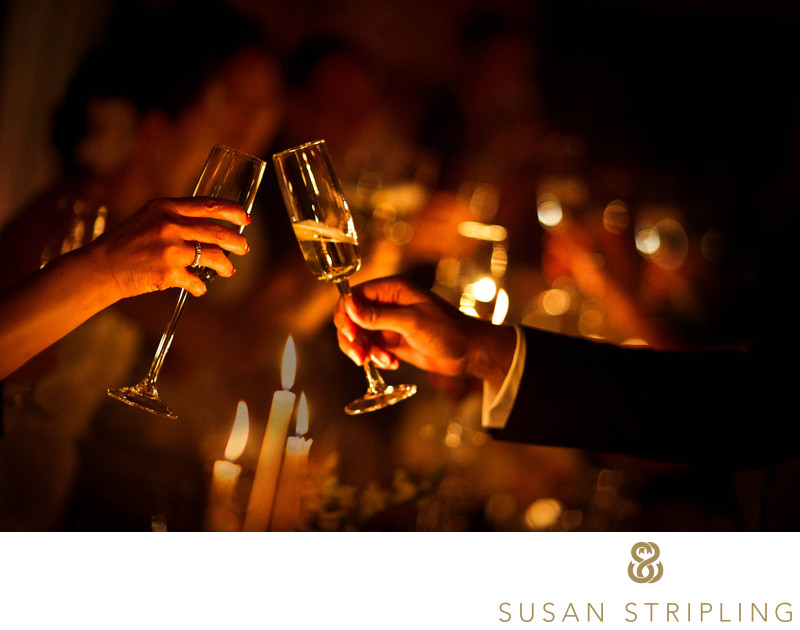 I adore taking portraits all over the grounds at Wave Hill, especially the magnificent Aquatic Garden.
I am also a huge fan of the incredible food provided by Wave Hill's caterer, Great Performances. They source most of their food locally, which I truly appreciate.
Located incredibly close to Manhattan in Pocantico Hills, this farm-to-table masterpiece venue is an utterly incredible choice for those looking for a garden wedding venue in New York.
Best known for their extraordinary restaurant, Blue Hill at Stone Barns has rapidly become the top choice for discerning foodie the brides and grooms in New York and beyond. You won't have to look for any outside caterers here, at every meal served to your guests is cooked right on site.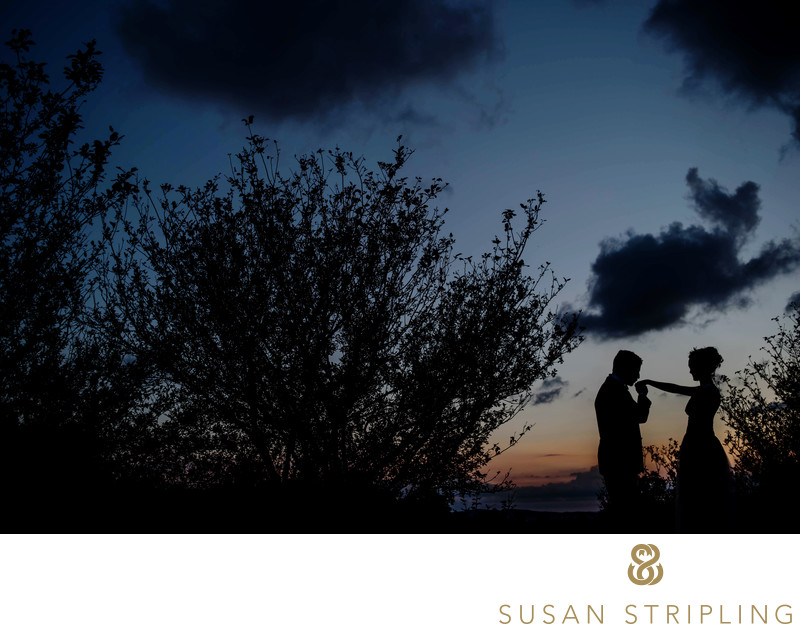 I don't think I'm exaggerating when I say that this spectacular New York venue has it all. There are beautiful spaces for brides and grooms to get ready in, and the spaces are located directly on site.
There are incredible options to host your celebration both outside and inside. For example, at the last wedding that I photographed here, the couple chose to have dinner outside and then erected a dance floor in the outdoor courtyard for their party!
Above and beyond the incredible food and amazing indoor locations, the outdoor locations for wedding party, family, and couples portraits are simply unlimited.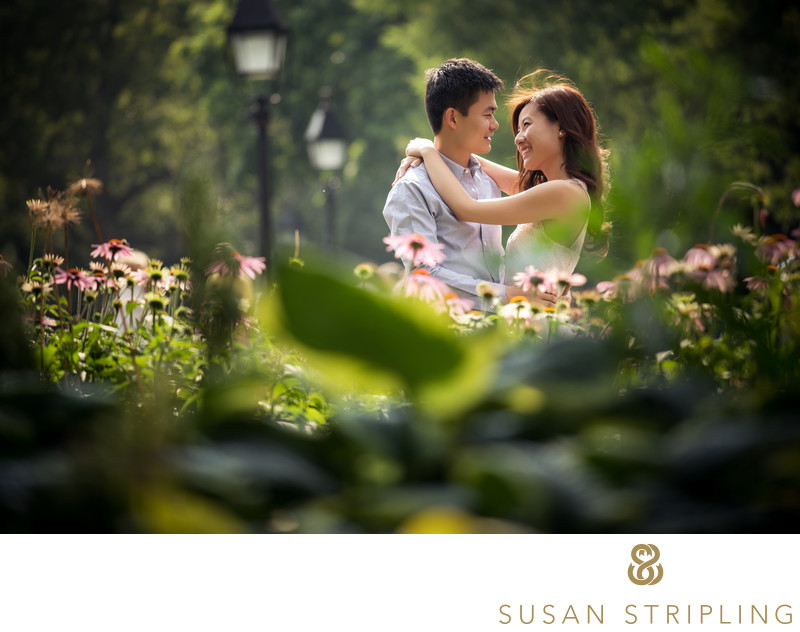 There are rustic locations with sweeping fields, old wooden fences, and beautifully vintage barn-like backgrounds. There is amazing light everywhere you turn. There are hills, fields, backgrounds, and options for portraits that will truly allows you to create many different looks for your images on your wedding day.
I truly could not recommend Blue Hill at Stone Barns any more highly!
Do you want to give your guests an amazingly high-end experience at your garden wedding? Look no further than the jaw-dropping Locusts on Hudson. Created by popular hotelier Andre Balazs, Locusts on Hudson is a manor home located a quick less-than-two-hour drive from center city Manhattan.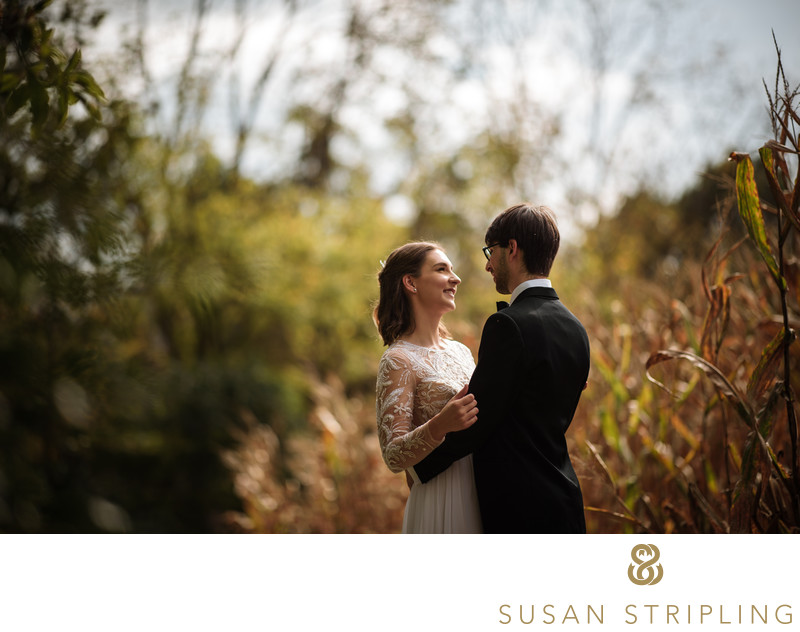 Are you looking for gently rolling meadows? Nearly eight acres of property? A farm? A beach? Extraordinary beauty everywhere you turn? If so, this might be the garden venue of your dreams.
This farm was originally created to bring farm to table cuisine to the incredibly popular Standard Grill in NYC. However, Andre Balazs didn't stop there. Once he restored the 1940's era home in his meticulous style that has made him the hotelier that he is, Balsz was left with a spectacular wedding venue.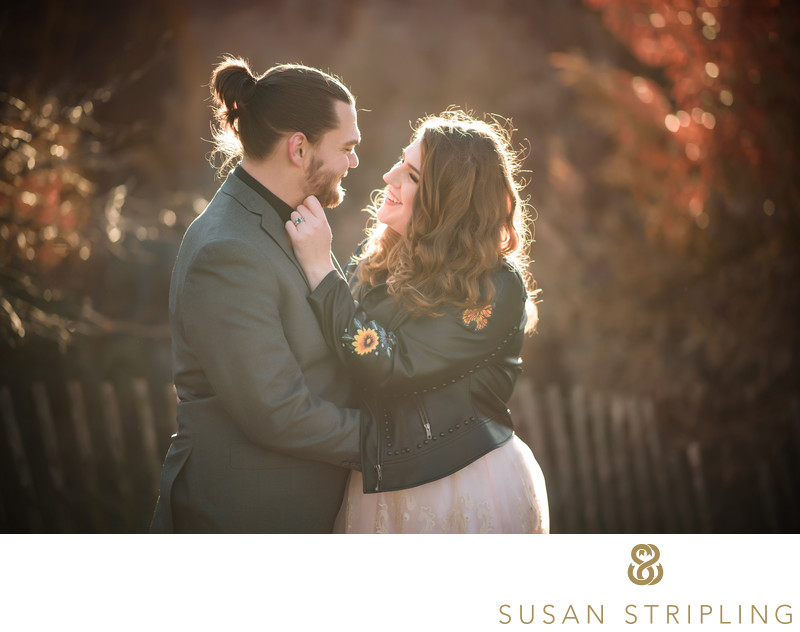 If you choose to get married at Locusts on Hudson, you have to buy out the entire venue. This will give you eleven incredible guest rooms.
When I say "incredible", I'm not exaggerating. There is spectacular natural light flooding each of the rooms, mostly due to the incredible floor-to-ceiling windows. Do you love a good old-fashioned claw-footed bathtub to soak your aching feet from dancing at a wedding reception all night? Then you'll be set. Wood-burning fireplace? Check. Incredibly romantic, intimate atmosphere? Check and double check.
One of my very first garden weddings upon moving to the New York area was here at the New York Botanical Gardens.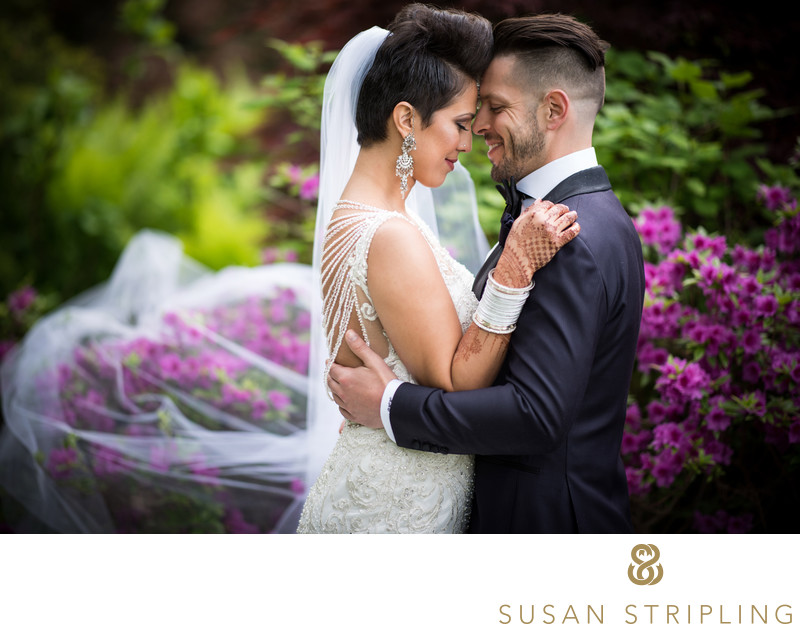 Do you love Stephen Starr cuisine? And you'll be in luck if you choose to get married here, as she is now the official caterer for all weddings at the New York Botanical Gardens.
My favorite part of the wedding at the New York Botanical Gardens is the Stone Mill, a charming cottage style reception venue. You can have your wedding ceremony outside on the back patio, saying your vows with the sounds of a sweetly running river right below you. you can then treat your guests to an outsider inside cocktail hour, and move upstairs for your reception.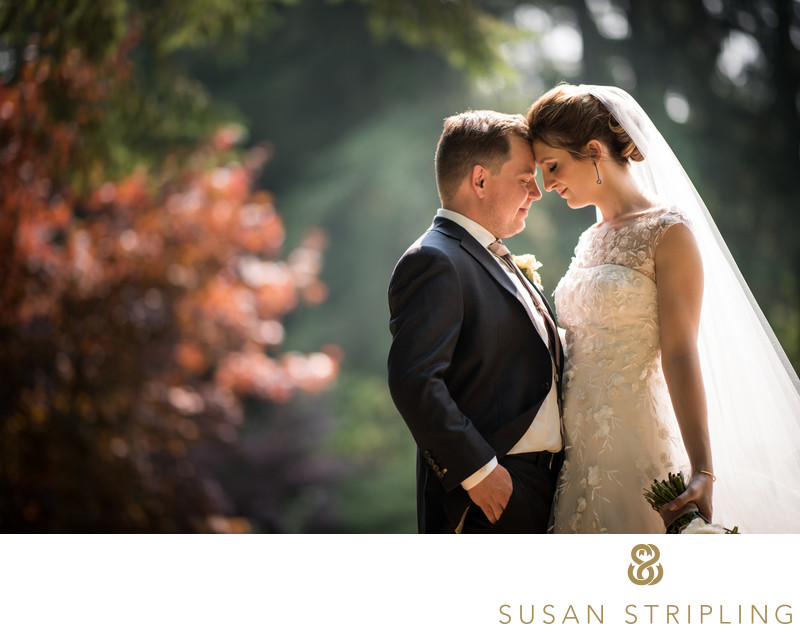 One of the best part about having your wedding day at the New York Botanical Gardens means that you can use these gardens as backdrop for your portraits. There are dozens upon dozens of incredible outdoor spaces for wedding party portraits, family portraits, and images of the newly married couple together. I especially love that they often provide a golf cart and a driver, so that you can get around the ground easily and quickly!
If you are having a large wedding in the New York area, it can be difficult to find a wedding venue that can fit your guest list. Large wedding venues in the Manhattan area often cap at two hundred and fifty guests, sometimes three hundred at the most.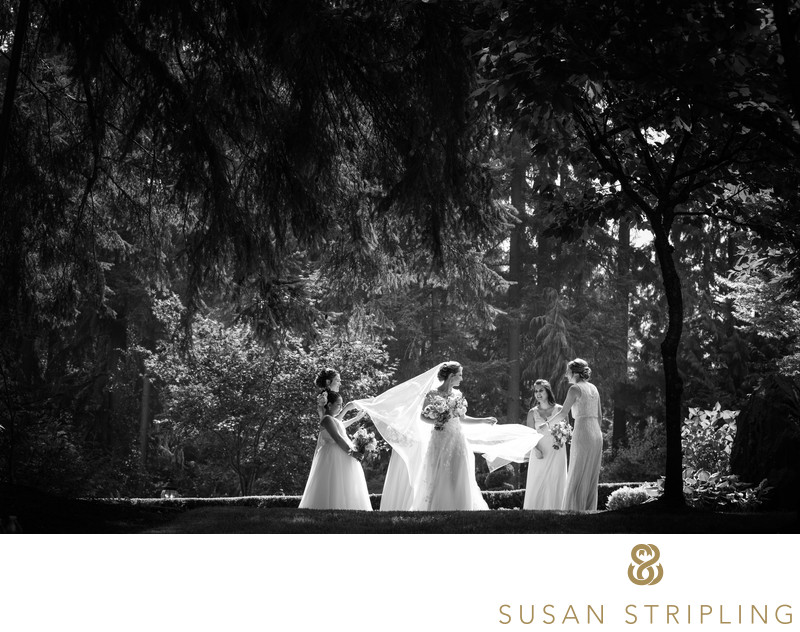 What if you are having a wedding with four hundred guests? And you want at least part of the day to take place outside? What options do you possibly have?
If you're willing to drive about an hour outside of Manhattan, I highly suggest that you consider Glenmere Mansion. This exclusive boutique hotel will allow you to host a large wedding celebration outside under a tent.
I absolutely love the secluded and intimate vibe at Glenmere Mansion. if you are longing for a garden wedding venue, and you don't mind a quick drive outside of the city, hop in your car and check out this exclusive, incredible venue.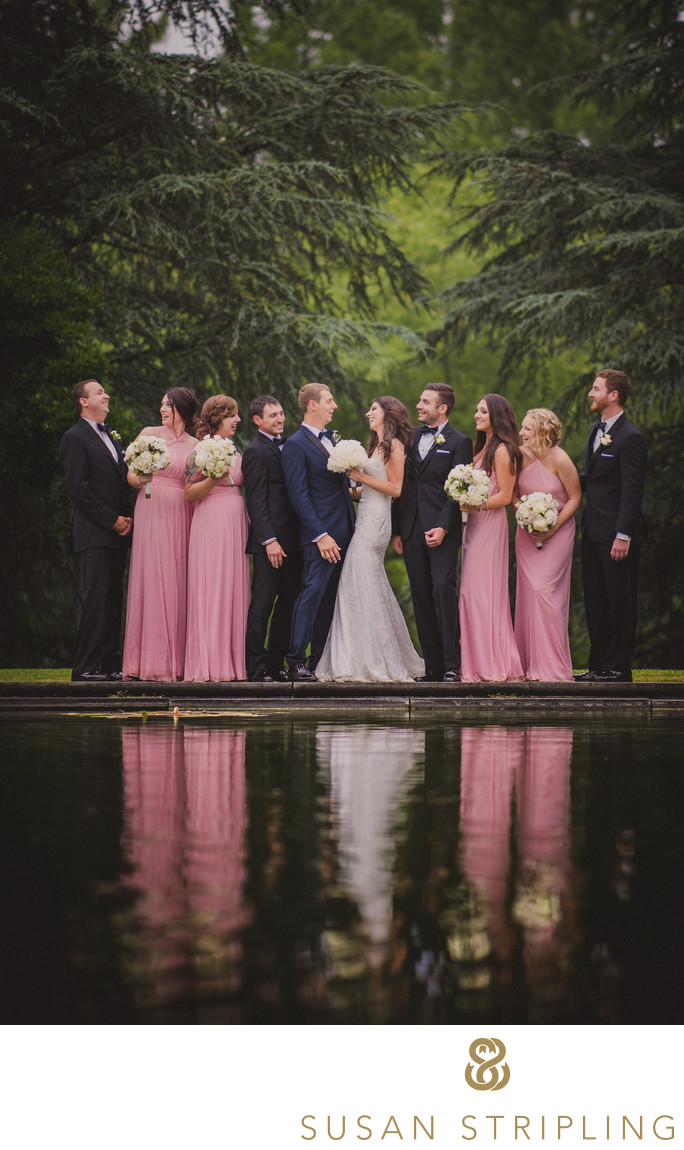 What if you want to have your wedding ceremony in a garden, but you would like to be in the center of Manhattan. Surely there isn't a venue that would allow you to do that?
But there is.
620 Loft and Garden is a spectacular space right in the heart of Rockefeller Center. This meticulously maintained outdoor garden will allow you and your guests spectacular views of St. Patrick's Cathedral in Rockefeller Center. I have been a wedding photographer in New York for over a decade, and I have never seen a venue with a view quite like this!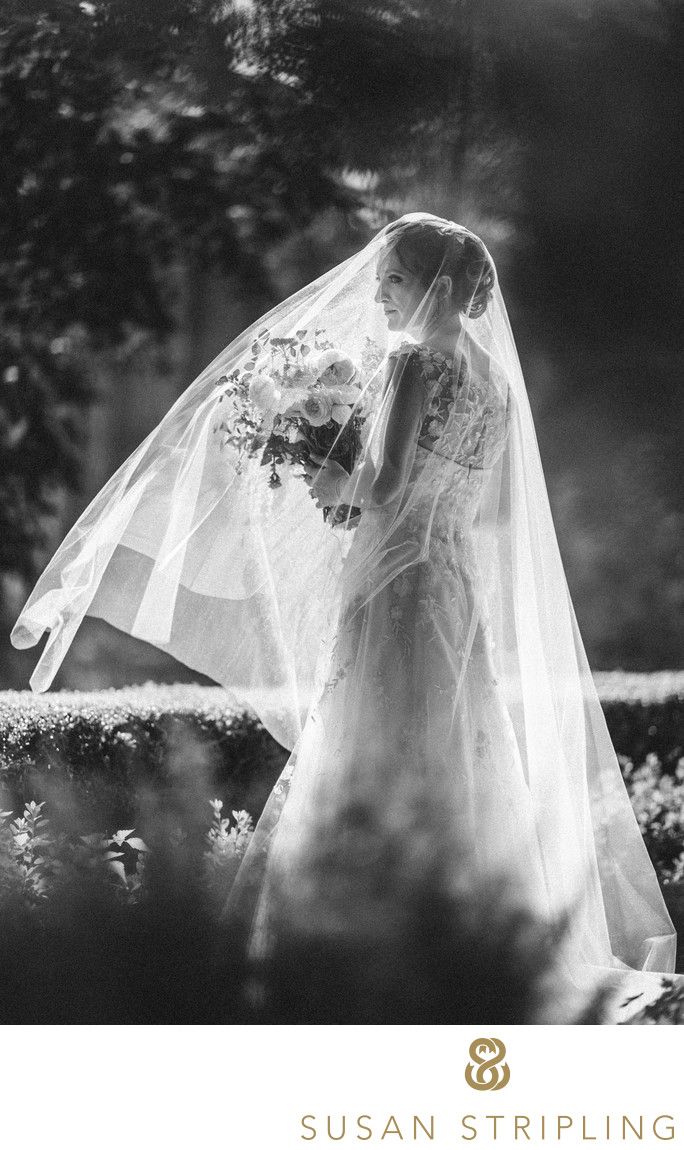 Not only do you have access to the extraordinary gardens at acts, there is also an indoor space for dining, cocktail hours, and dancing.
Imagine saying your wedding day vows in this garden with that view, going inside for an exquisite dinner, and then coming outside at night to the views of Fifth Avenue all lit up below you. If you get married at 620 Loft and Garden, this can all be a reality!
If you are looking for a garden in the middle of New York, what about the biggest garden space of all? The Boathouse in the center of Central Park is an iconic venue in one of the most iconic parks in the world.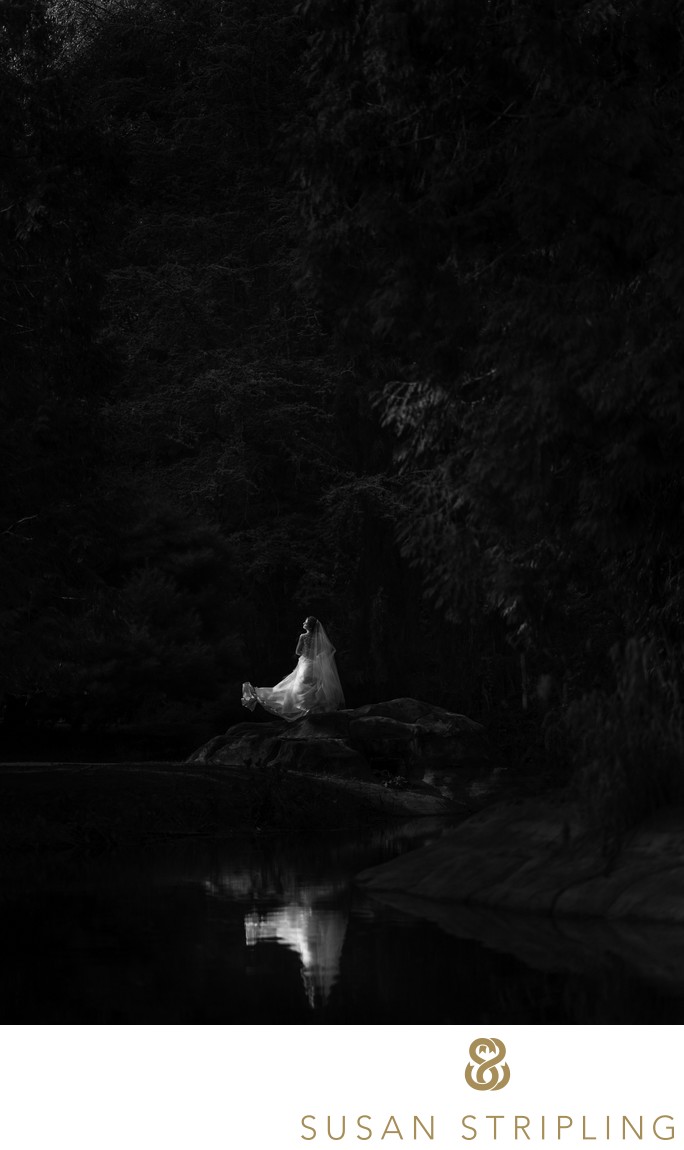 You can have your wedding ceremony outside on the patio, continuing with outdoor cocktail hour and indoor reception. You can take a gondola across the lake to Bethesda Terrace for portraits in some of the most popular parts of Central Park.
There is a reason that the Central Park Boathouse is booked months in advance. It is an incredibly popular venue, in an incredibly popular location. It is beloved by both New York locals and visitors to the city of light, and often is at the top of New York wedding venue list for a reason!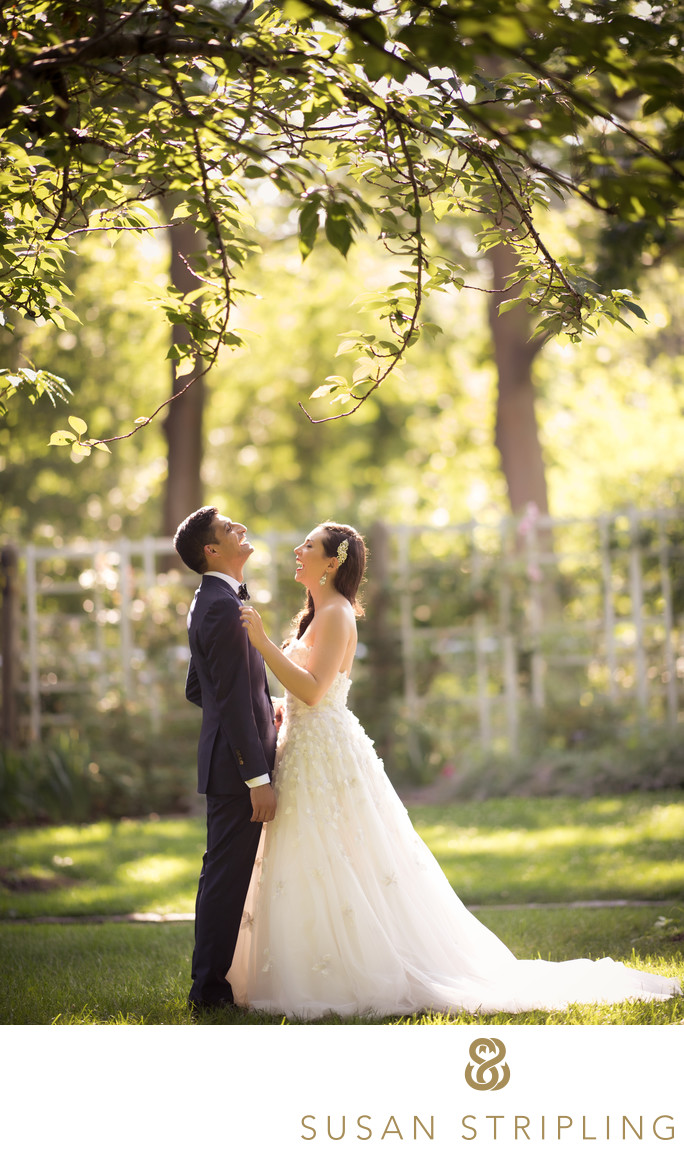 The Prospect Park Boathouse is one of my favorite venues, not just because I can walk there for my Brooklyn apartment!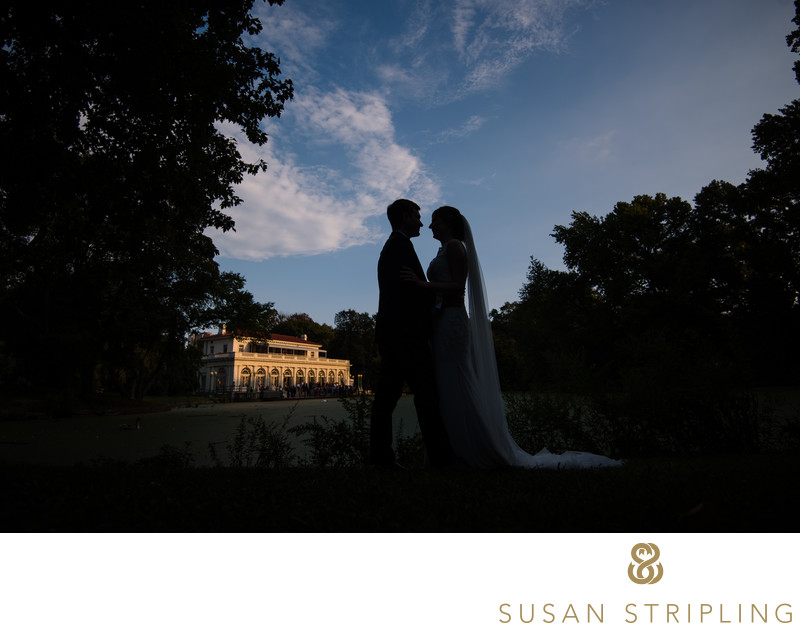 Situated perfectly in picturesque Prospect Park, the Prospect Park Boathouse has it all. There is an abundance of outdoor space for your wedding day portraits. There is an incredible private patio outside of the boathouse for your wedding ceremony.
I have seen many a magical wedding date ceremony overlooking the beautiful lake behind the boathouse.
Prospect Park Boathouse also has a truly unique indoor space for your wedding day reception. I love the staircase that leads from the second floor down to the ballroom area. It's a really beautiful location to make your entrance on your wedding day. There is a lovely arched space for dancing, and ample space to eat dinner.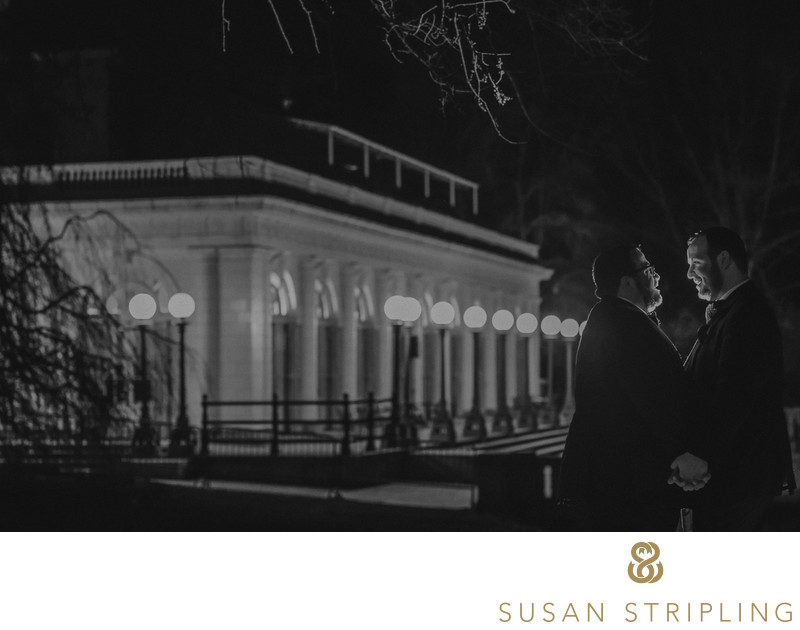 I especially love the Prospect Park Boathouse in the spring and fall months. The ornate doors leading from the dining area to the outside patio are often thrown open, allowing the beautiful breeze off of the lake to enter into the incredible space. It is truly magical outside at sunset, walking on the patio with your family and friends as the sun dips below the horizon.
Honestly, any venue whose website says that your ceremony might be interrupted by "free roaming Indian Peacocks" is all right by me!
The Bronx Zoo is a unique wedding venue, popular with both residents of New York and guests from out of town alike.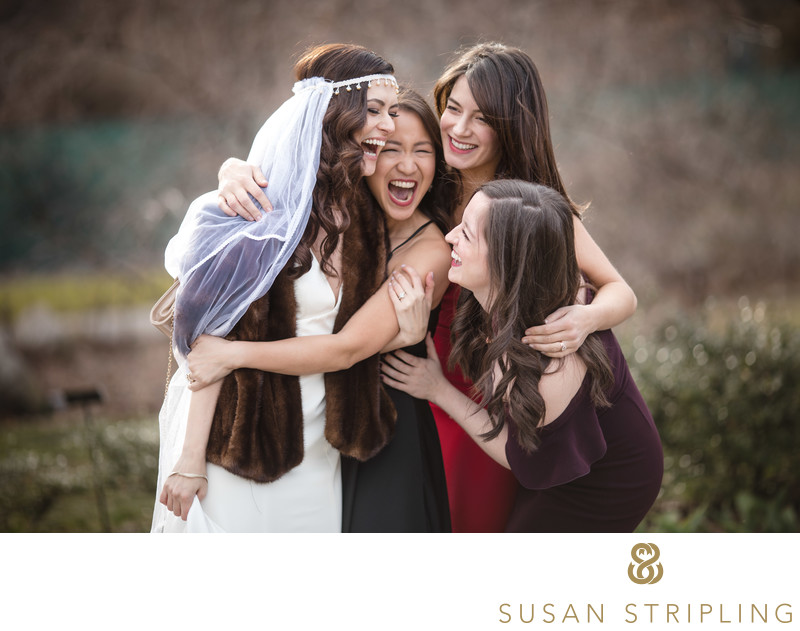 I love the Schiff Family Great Hall for weddings up to two hundred guests. If you're having about eighty guests or less, the Congo Gorilla Forest is a brilliant venue choice.
Other parts of the Bronx Zoo that I love on a wedding day are:
The Historic Astor Court
The Beaux-Arts Zoo Center
The Madagascar exhibit for cocktail hour
I am also a huge fan that the proceeds from weddings go to help support and fund the Wildlife Conservation Society!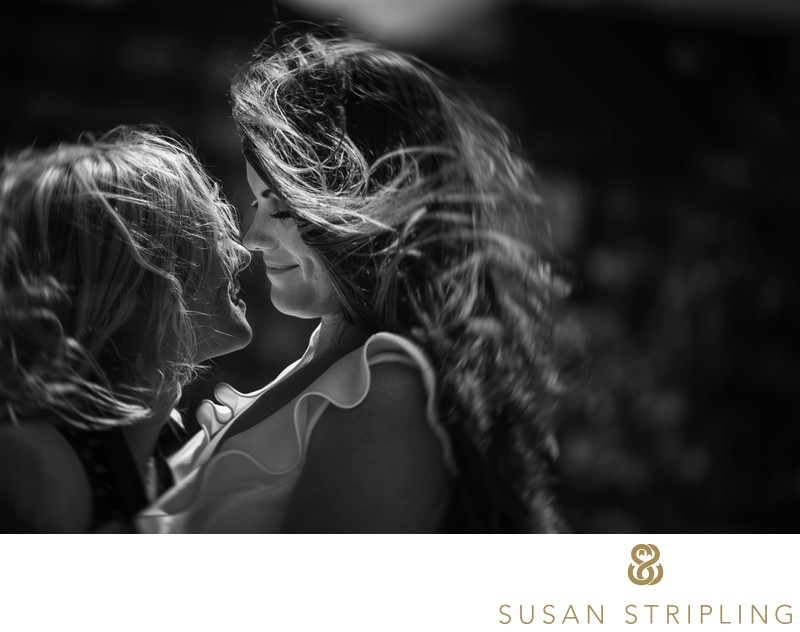 Site of the ultra-popular immersive theatre experience Sleep No More, Gallow Green is a rooftop bar and garden at the McKittrick Hotel in Manhattan.
It is nearly impossible to describe the incredible old world vibe of the space. From the second you step into the front door, you are truly transported to another era. The interiors of the building, and even the elevator ride up to the roof are reminiscent of old world New York.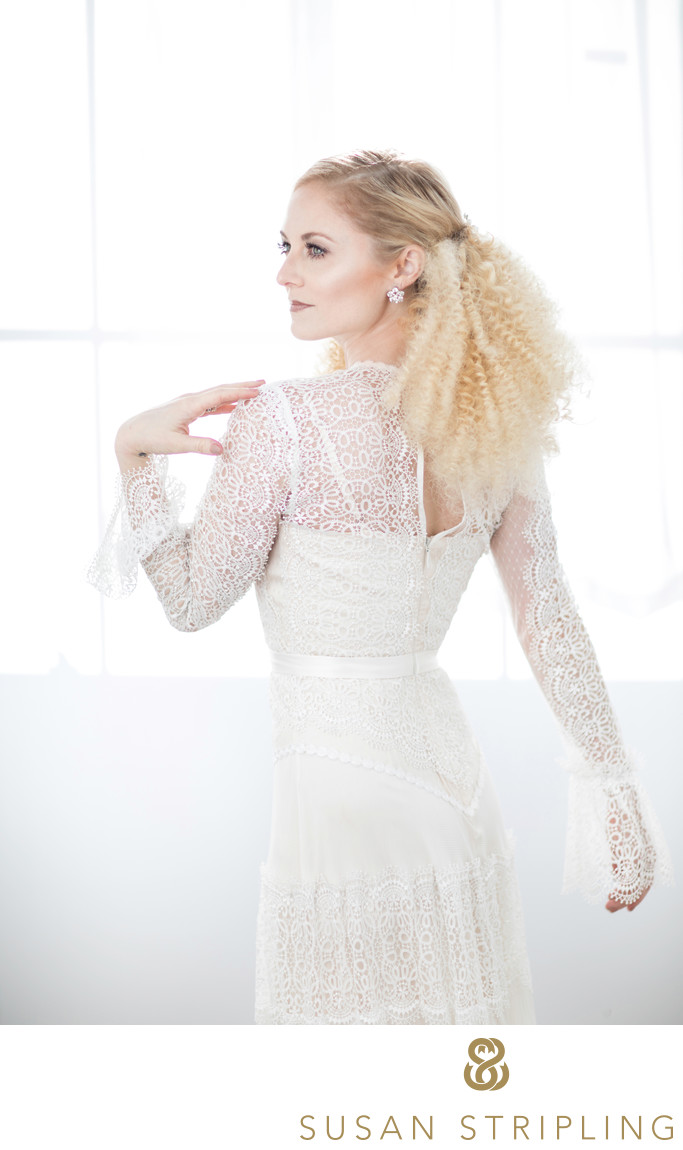 Once you get to the roof itself, you are taken directly into a garden oasis. While the views from the roof might be of modern New York, it's easy to close your eyes and imagine you are existing in a time gone by!
As a huge fan of Sleep No More, it's no surprise that I'm a huge fan of Gallow Green at the McKittrick Hotel!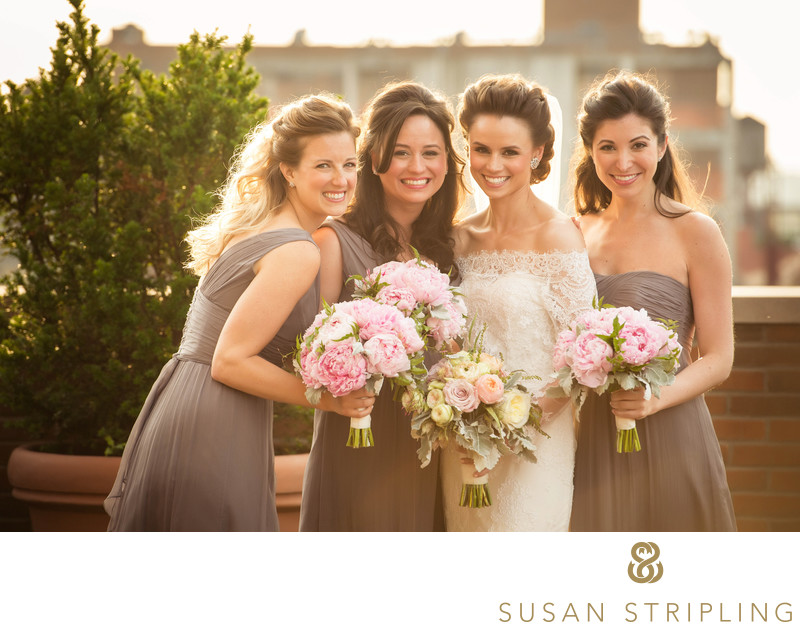 The River Cafe
Located in the incredibly popular DUMBO area of Brooklyn, The River Cafe is a charming waterfront restaurant that can also double as an incredible wedding venue.
If you choose to have your wedding reception at The River Cafe, the views are simply unparalleled. You can have your cocktail hour and eat your dinner with your guests seated in a location with some of the most spectacular views of Manhattan.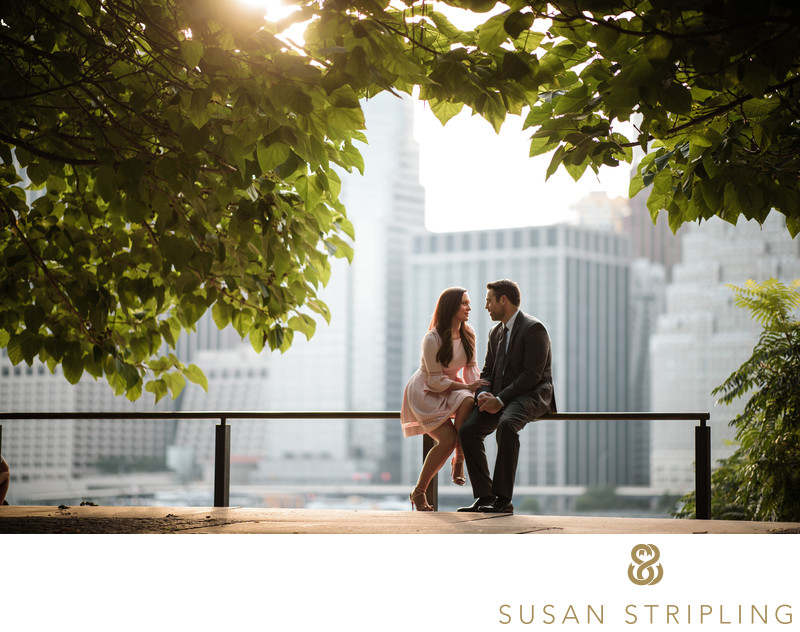 I have also photographed several weddings that chose to have their wedding ceremony in this neighborhood as well. Brooklyn Bridge Park is one of my favorite places to photograph in the entire metro New York area, and the views of the city from between the Brooklyn Bridge and the Manhattan Bridge simply have to be seen to be believed.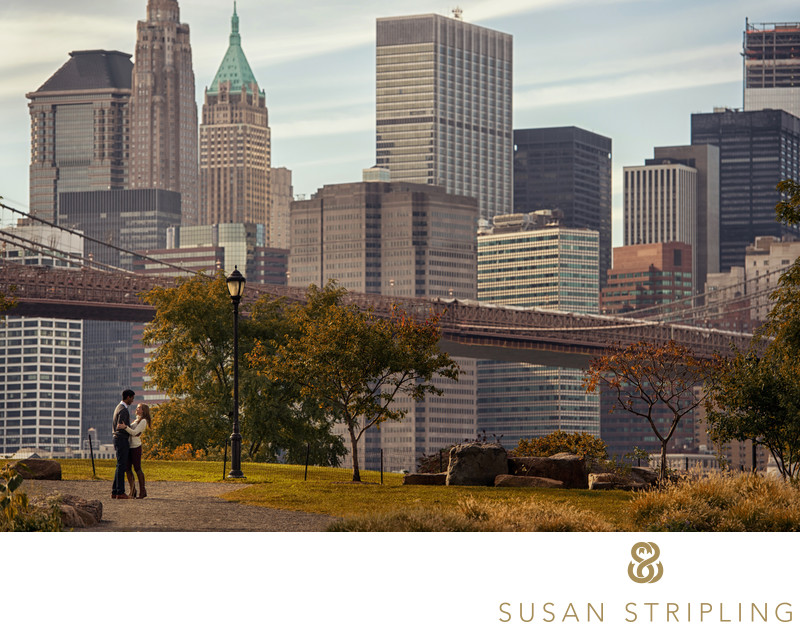 There is a reason that Brooklyn Bridge Park is one of the most photographed and visited areas of Brooklyn. Aside from Liberty State Park in New Jersey, it is absolutely my favorite location to take portraits with the Manhattan skyline.
It is an incredibly versatile neighborhood, and is popular with brides and grooms in the New York and Brooklyn area for a reason.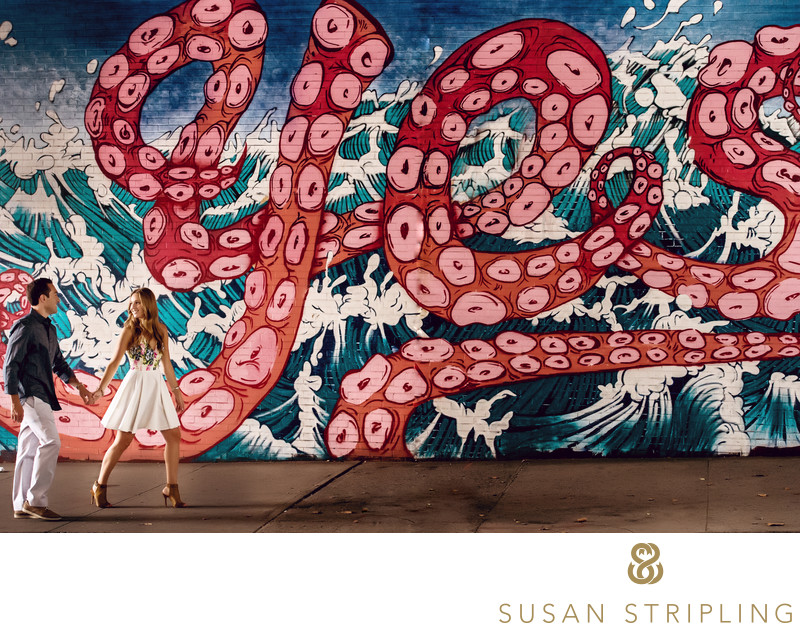 Added bonus? The food at The River Cafe is amazing.
Popular garden wedding venues in and around New York
Other incredible popular garden wedding venues include: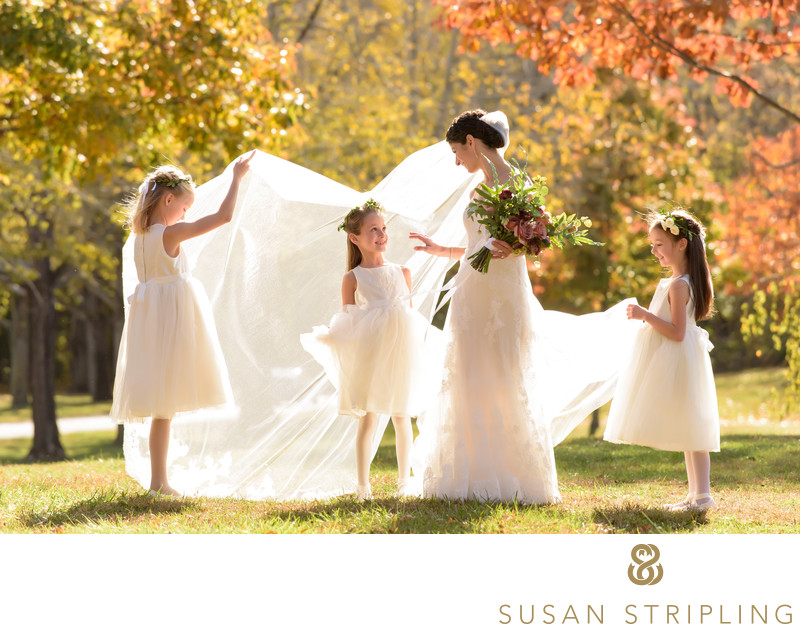 What to consider when planning an outdoor wedding
If you're thinking about having an outdoor wedding at a garden wedding venue in New York, there are some things you should consider.
The first thing is to think about a rain plan! While I know that planning for rain seems like inviting it in, not planning is the biggest mistake that I see brides and grooms make as they prepare for their wedding day.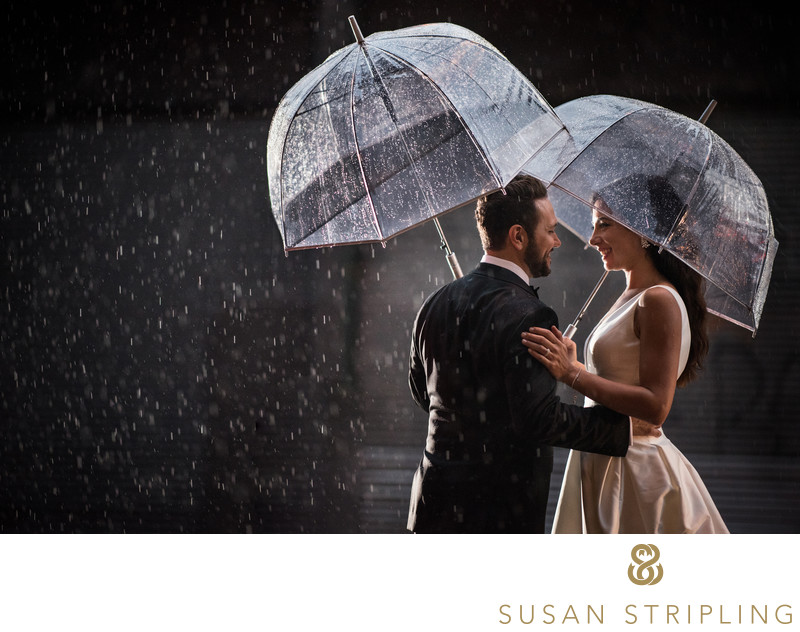 If you're looking at a garden wedding venue, is there anywhere to be inside if it rains? Can you move your ceremony to an indoor space, and most importantly, will you love that indoor option? Many venues have indoor options, but you need to make sure that you'll like that option if you have to take advantage of it!
Above just considering where your ceremony will be, think about cocktail hour. If you're getting married outside, many brides and grooms also choose to have their cocktail hour outdoors. Is there an indoor option for a rainy-day cocktail hour that you'll love and be comfortable with?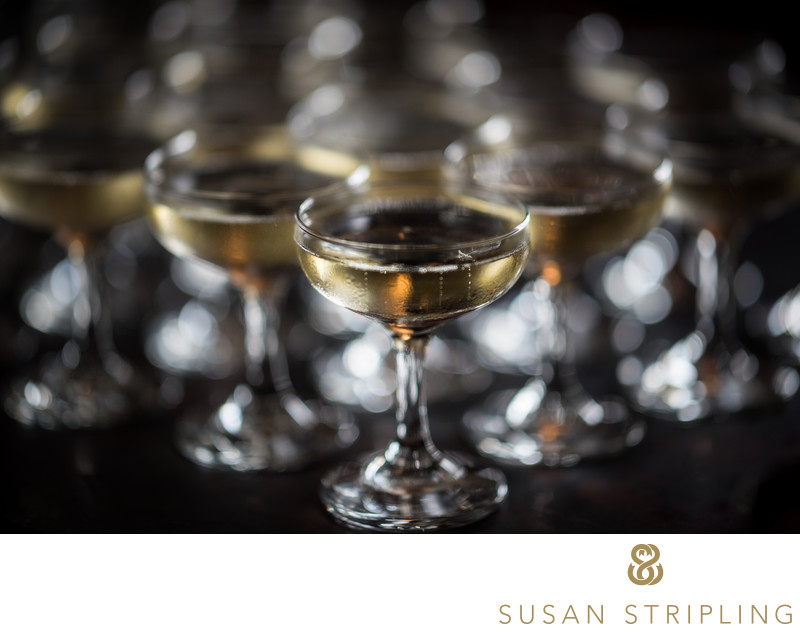 Also consider your wedding day portraits. If it rains, and you can't take your portraits on the grounds of the venue, are there indoor options? If there aren't indoor options at your venue, are there any other indoor options nearby?
If you're not sure, don't be afraid to loop in your wedding planner and wedding photographer! I help many clients come up with rain plan portrait options, and am always glad to assist when I can!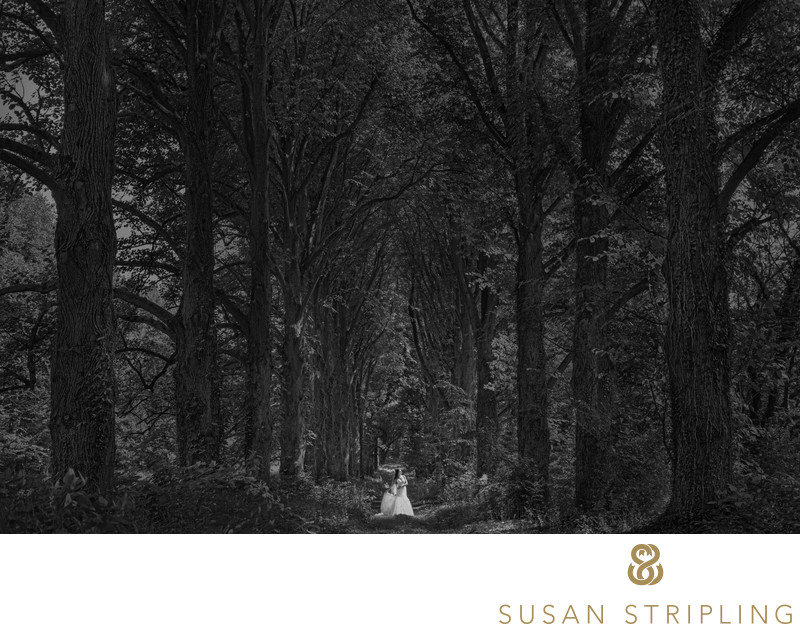 Besides considering the rain, also consider the average temperature during your wedding month! If you are choosing to get married outside in August, it can be incredibly hot and sticky in New York City. If you want to get married outside in March, there are still chances of random snowstorms!
If you decide to have your wedding day ceremony outside in one of the hotter months of the year, consider what you can do to keep your guests cool and comfortable.
These things might include having umbrellas or parasols to shield them from the sun, providing sunscreen in charmingly branded containers, serving cocktails and cold drinks before and after the ceremony outside, and even providing flip-flops to cool their feet up on the dance floor late into the night!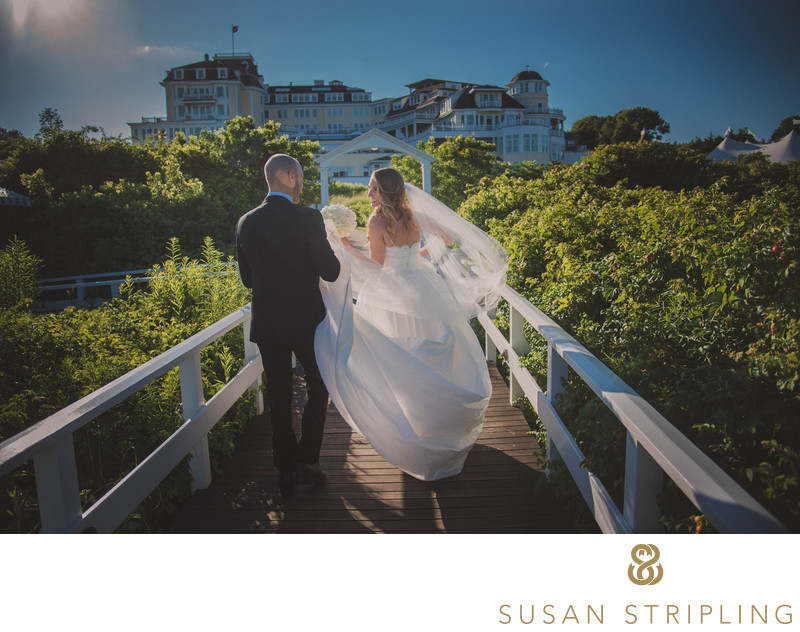 If you're getting married in a month when it might still be cold, consider providing shawls for the guests, consulting with your venue to see if they have any easy to set up heat lamps, and I've even gone to weddings where the brides and grooms provided hand and foot warmers for potentially chilly guests!
I'd love to hear more about your wedding plans, venues you might be considering, and more! Please contact me, and I look forward to chatting!
Filename: garden-wedding-venues-new-york.JPG.
1/320; f/2.0; ISO 160; 135.0 mm.