Susan Stripling Photography
Hempstead House Wedding
This Hempstead House wedding opened my eyes to the magic of the Sands Point Preserve Conservancy. I had never been to Sands Point, New York before this wedding, and now I can't wait to go back!

It always a treat to discover a new wedding venue that I have never worked at before. Since there are so many wedding venues in the New Jersey, New York, Long Island, and Pennsylvania areas, finding a new gem is always a wonderful surprise.
Since I am often asked by prospective wedding clients what venues I like the best, it is always wonderful to be able to add a new wedding venue to my list of recommended locations, something I don't get to do all that often!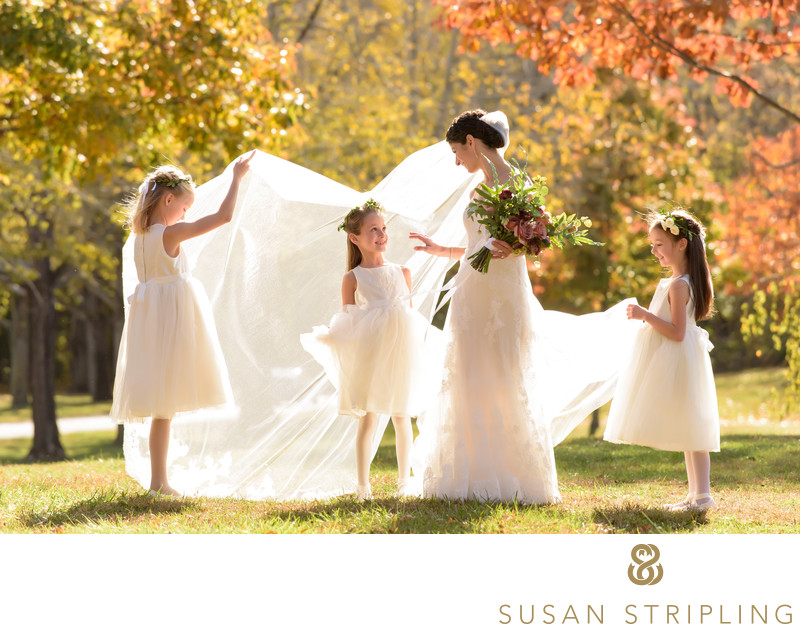 Sands Point Preserve Wedding
The Sands Point Preserve used to be the Guggenheim Estate. There are four mansions that make up the Guggenheim Estate, and one of those mansions is the Hempstead House. The other three are called Falaise, Mille Fleur, and Castle Gould. The Hempstead House had been the summer home of the Guggenheim family. It is now owned by the Sands Point Preserve, and is available for events, film, and television.
Hempstead House Wedding
It's almost impossible to convey the sheer beauty of the Hempstead House and how flawless it is. At fifty thousand square feet and three enormous stories, the mansion is enormous. When you walk in the front door, you're immediately greeted by a huge foyer. There is a wood-paneled library, a summer living room, a Palm Court, and so many more gorgeous areas. There are gargoyles made of stone perusing the rooms, tapestries coating the walls, and brilliant artwork throughout the mansion.
The true brilliance of the Hempstead House is the light. It pours through the windows, creating an extraordinary juxtaposition of shadow and highlight. At this Hempstead House wedding, I asked the bride to put on her dress in this particular room because of that luminous light. I love when brides get dressed with friends and family, especially when their mothers are part of the process! The light, the moment, and the beautiful mother and daughter moment all combine to make this image especially powerful.
First look
After the bride got ready on the third floor of the Hempstead House, the bride and groom saw each other for the first time in the garden overlooking the water. We took their portraits around the house and garden, and then photographed the bridal party and family on the lawn overlooking the fall foliage. From there, we left the Hempstead House to go to their church ceremony. We came back immediately after for cocktail hour and their wedding reception.
Wedding reviews
Popular wedding review site Wedding Wire gives the Hempstead House spectacular ratings.
Clients praise this unique wedding venue for its beauty, elegance, and unique architecture. many reviews mention how much the brides and grooms appreciate the spectacular service from the entire staff of the Hempstead House.
It is always wonderful to read about the experiences of other wedding couples when you're planning your wedding. I love this site like WeddingWire exist, because you can hear real-world reviews from real world wedding couples. If you don't already know a friend or family member who has gotten married at a particular venue, how can you get honest recommendations? I highly suggest checking out review sites when you are looking for a wedding venue.
Wedding vendors
I am so grateful to Una Kim from Daughter of Design for referring this wedding couple to me. I always adore working with the team from Daughter of Design. They make every wedding happen so seamlessly and so beautifully!
I am already looking forward to my next Hempstead House wedding!
Location: 127 Middle Neck Rd, Sands Point, NY 11050.
Filename: _SS49480-Exposuree2.jpg.
1/160; f/2.8; ISO 110; 24.0 mm.