Susan Stripling Photography
Hotel Monaco Philadelphia Wedding Photographer
Hotel Monaco is a spectacular, unique boutique hotel located conveniently in Old City. For you How I Met Your Mother fans, it's right near where Barney Stinson licked the Liberty Bell. For Hamilton fans, and lovers of American history, it's near Independence Hall, where the Declaration of Independence was signed.
For wedding fans, it's simply a great place to get married, centrally located, and near amazing places for wedding day portraits.
Weddings at Hotel Monaco

Hotel Monaco is an amazing place to get married for a variety of excellent reasons. Just a handful of those reasons include:
Proximity to some of the most beautiful portrait locations in Philadelphia.
It's a gorgeous hotel that you, your family, your friends, and your guests can stay in while visiting Philly for your wedding.
It's near other convenient hotels if you need to expand your room block to other spaces.
Room service is provided by the Red Owl Tavern, which is also an amazing space to grab a bite to eat!
Their max capacity for a wedding is two hundred guests, which accommodates most larger weddings easily.
The Lafayette Ballroom, with it's decor that marries classic and contemporary, is a great space for wedding receptions.
Events can run until 1:00am, so you have plenty of time to party with no early sound curfew!
Wedding photo locations nearby
If you're getting married at Philly's Hotel Monaco, there are dozens of amazing locations nearby to take your wedding day portraits.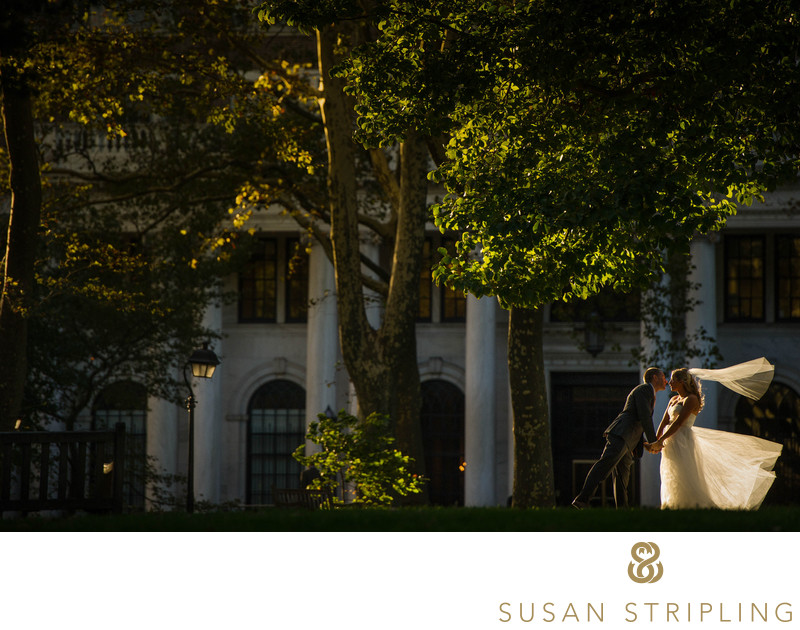 Washington Square Park is directly in front of the Hotel Monaco, and is a great space for portraits at all hours of the day!Some of the amazing locations in the Washington Park and surrounding areas include:
Merchant's Exchange Building
Dock Creek
Magnolia Garden
Not only is Hotel Monaco spectacular, but the proximity to such incredible portrait locations makes it an even more awesome choice for discerning Philly brides and grooms.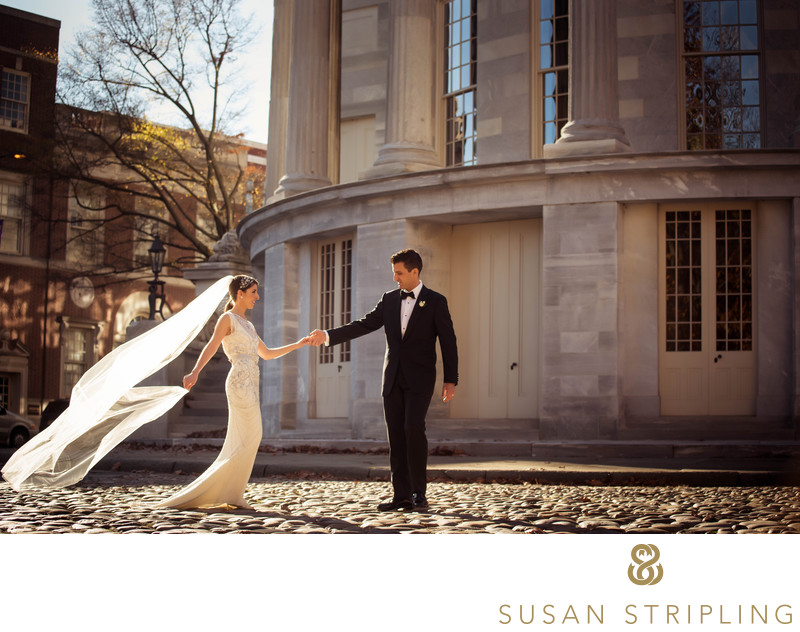 I always love photographing at the Merchant Exchange building, especially near sunset!While I do live in Brooklyn, I spend part of my time in Philadelphia. I know the city extremely well, and can help you formulate a great timeline for your wedding day that will enable you to have great time creating portraits in the beautiful locations nearby. I can also help refer you to amazing local vendors that will also help you craft your wedding day.

I hope to hear from you soon!

Location: 433 Chestnut St, Philadelphia, PA 19106.

Keywords: Curtis Center (6), Hotel Monaco (13), philadelphia (157).

Filename: 062_111712_Wang_Wedding.jpg.

1/160; f/2.0; ISO 200; 85.0 mm.