NEW YORK WEDDING CONTENT CREATION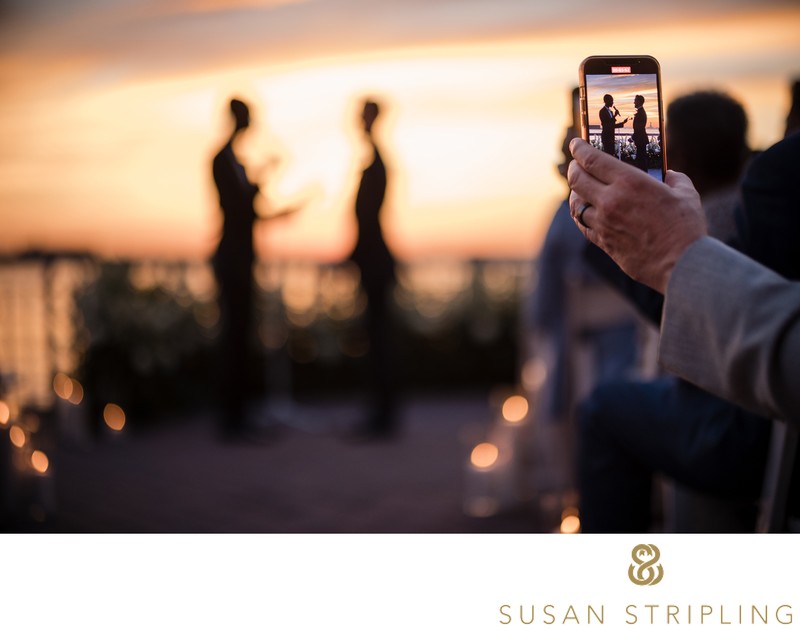 What is a wedding day content creator?
A wedding day content creator is a professional who specializes in capturing and creating a variety of digital media content during a wedding. This role goes beyond traditional wedding photography and videography, encompassing a broader range of formats and styles to tell a quickly comprehensive and engaging story of the couple's special day.
While photographers and videographers focus primarily on capturing high-quality images and videos, a wedding day content creator can produce short-form videos for social media, capture candid moments on mobile devices for a shot-with-the-iPhone feel, create engaging clips or highlight reels, and more.
The content created is often tailored for sharing on social media platforms like Instagram, TikTok, and Facebook, aligning with the modern trend of instant sharing and online engagement. The aim is not just to document the wedding, but to create a dynamic, versatile, and shareable narrative.
Importantly, a wedding day content creator does not replace the services of a professional photographer or videographer but complements them. By adding an extra layer of content and perspective, they can enhance the overall documentation of the wedding, providing a richer, more varied collection of memories for the couple and their loved ones.
These photos and videos are also delivered same-day, meaning that by the time you wake up the next morning you'll have everything you need to post on your socials while you wait for your photographer and videographer to deliver their final products.
What packages are offered?
Coverage includes one content creator who will be on-site with you for a minimum of two hours and all unedited videos and photos air-dropped or Dropboxed to you on your wedding night.