FOR PHOTOGRAPHERS
Welcome, photographers! For many years now, I've been writing books for wedding photographers to help with business skills, marketing plans, workflow, client care, common problems, and every single aspect of shooting a wedding day. I've also taught private and group workshops throughout the US. On top of that, I've been speaking at wedding photography conventions for almost a decade. Time flies, doesn't it?
Whether you just started a new photography business or have been a professional for years, there is always something new to improve upon. Whether you're struggling with writing your business plan, navigating the waters of social media, striving to improve your technical skills, or wondering how you could possibly streamline your workflow, it can be hard to know where to start. From behind the scenes, real-world advice to business nuts and bolts, I've worked hard to create educational material to benefit the working photographer and aspiring pro alike.
THE WEDDING SCHOOL
I am the founder of The Wedding School, an online resource for wedding photographers.
To join our Facebook community, click here!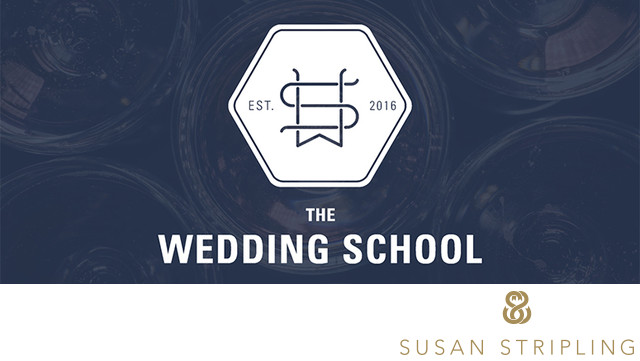 The Wedding School brings together everything I have always loved about education:
In-person workshops and hands-on training
Online education, viewable at any time of the day or night
Live events and summits
Textbooks and written instruction
Guest instructors and specialists
We have a thriving community and would LOVE to have you join us! To join our Facebook community, click here!
SPEAKING ENGAGEMENTS : UPCOMING/ONGOING
The Wedding School : Ongoing Updates to the Learning Library
Online education
Past Speaking Engagements and Workshops
(as you can tell I forget to update this often!)
The Wedding School Posing Workshop
September 13, 2017
Palm Springs, California
The Portrait Master's Conference
September 10-12, 2017
Palm Springs, California
The Wedding School Wedding Couple Portrait Workshop
June 20, 2017
My studio @ Industry City
Brooklyn, New York
Unique Photo Expo
June 2017

Fairfield, New York
The Wedding School Bridal Portrait Workshop
March 16, 2017
Private Home
Hudson, New York
HI on Life Photography Conference
March 6-8, 2017
Hilton Hawaiian Village
Honolulu, Hawaii
The Wedding School LIVE Shooting for Profit Summit with WHCC
February 28, 2017
WHCC
Minneapolis, Minnesota
WPPI : Wedding & Portrait Photography Conference Platform Class
February 5-9, 2017
Las Vegas Convention Center
Las Vegas, Nevada
WPPI : Wedding & Portrait Photography Conference : 16x20 Print Competition Judge
February 5-9, 2017
Las Vegas Convention Center
Las Vegas, Nevada
February 5-9, 2017
Las Vegas Convention Center
Las Vegas, Nevada
The Wedding School LIVE One Wedding Summit
January 17-19, 2017
Cliff Mautner Photography Studio
Haddonfield, New Jersey
Imaging USA : Professional Photographers of America/PPA
January 9, 2017
Henry B. Gonzalez Convention Center
San Antonio, Texas
Munaluchi : Coterie Retreat
January 5-7, 2017
Roosevelt Hotel
New Orleans, Louisiana
CAP Area Photographers/Nikon Presentation
November 11, 2016
Torpedo Factory Art Center
Alexandria, Virginia
The Wedding School LIVE Lighting Summit
September 27-29, 2016
Sue Bryce Photography Studio
Los Angeles, California
The Wedding School LIVE Style Summit
July 20-21, 2016
Sue Bryce Photography Studio
Los Angeles, California
GPPDV Wedding Photography Seminar
May 16, 2016
Crowne Plaza Hotel
Cherry Hill, New Jersey
The Wedding School LIVE Wedding Summit
April 19-21, 2016
Cliff Mautner Photography Studio
Haddonfield, New Jersey
WPPI : Wedding & Portrait Photography Conference Platform Class
March 3-10, 2016
MGM Grand
Las Vegas, Nevada
WPPI : Wedding & Portrait Photography Conference 16x20 Print Competition Judge
March 3-10, 2016
MGM Grand
Las Vegas, Nevada
March 3-10, 2016
MGM Grand
Las Vegas, Nevada
WPPI : Wedding & Portrait Photography Conference
March 3-10, 2016
MGM Grand
Las Vegas, Nevada
Creative Live : Wedding Photography Survival Kit
November 2015
Seattle, Washington
PhotoPlus International Expo + Conference
October 21-24, 2015
Jacob K. Javits Convention Center
New York, New York
September 2015
Seattle, Washington
WPPI : Wedding & Portrait Photography Conference Platform Class
February 28 - March 5, 2015
MGM Grand
Las Vegas, Nevada
Nikon School Theater
February 28 - March 5, 2015
MGM Grand
Las Vegas, Nevada
January 2015
Benson Hotel
Portland, Oregon
PhotoPlus International Expo + Conference
October 29 - November 1, 2014
Jacob K. Javits Convention Center
New York, New York
Creative Live Photo Week : Wedding Photography Essentials
September 2014
Seattle, Washington
Creative Live : Wedding Photography Mentorship
September 2014
Seattle, Washington
WPPI : Wedding & Portrait Photography Conference
March 1-6, 2014
MGM Grand
Las Vegas, Nevada
Creative Live : 30 Days of Wedding Photography
February, 2014
Seattle, Washington
Creative Live Photo Week : Creative Composition
September 2015
Seattle, Washington
Creative Live : Creative Wedding Photography
August 2013
Seattle, Washington
WPPI : Wedding & Portrait Photography Conference
March 2013
MGM Grand
Las Vegas, Nevada
Group Wedding Photography Workshop
November, 2012
Cranwell Resort and Spa
Lenox, Massachusetts
WPPI : Wedding & Portrait Photography Conference
March 2012
MGM Grand
Las Vegas, Nevada
January 2012
Hyatt Place Mystic
Mystic, Connecticut