I'm often asked "What hotel should I get ready at on our wedding day?" or "Where should we stay for the best getting ready pictures?"
New York is an amazing, incredible place. New York hotel rooms, though? Not always the best. They're tiny. They often lack charm. And the light? Being jammed right up against a brick wall next door doesn't always allow for the best light into your room!
When looking for a great hotel for getting-ready images, I look for the following:
Enough space for everyone! If you've got members of your wedding party getting ready with you, there needs to be room. Not just for people, but for their things : purses, bags, makeup, garment bags, shoe boxes, coats, etc. Imagine how much space people will take up, and then double it.
Enough room to move stuff out of the way. As mentioned before, with people come things. When it comes time to get dressed, you need enough space to move boxes and suitcases to the side so that they don't show up in your wedding photos.
Location, location - but don't let this one consume you! I know that everyone wants to get the closest location to their wedding venue possible. After all, in New York the traffic can be unpredictable at best and an actual parking lot at worst. Be conscious of the location of your hotel, but don't let it deter you from choosing a place you really love. As long as you plan for travel time, it's worth being somewhere that you really adore.
Avoid on-location getting ready spaces and conference rooms if possible. Some wedding venues have absolutely gorgeous getting ready suites and spaces on location. But if the pre suite is a closet with no window, you might want to reconsider. Sure, it's easy : but will you be comfortable there? Same goes with conference rooms at hotels or venues. They might seem big, but do you want to get ready with a huge corporate table in the middle of the room taking up 99% of the space?
Gorgeous light - or the ability to make gorgeous light. Who doesn't love a hotel room drenched in gorgeous sunlight? It's wonderful to find a space with natural light, but if you find the hotel room of your dreams and it's a bit dark, don't worry. We can add light as necessary to make sure your getting ready images reflect the mood and feel of your space.
Unique decor. One of the universal themes of a lot of New York hotel rooms is sterility. They're clean and sharp, sure, but they can often have the same welcoming feel as a doctor's office! Stark white walls, generic decor, and bland furniture make up many of New York's biggest hotels. You're a unique person and your getting ready experience should be as unique as you are. I find it's worth taking a little time to search out the hidden gems and staying away from the huge corporate spaces.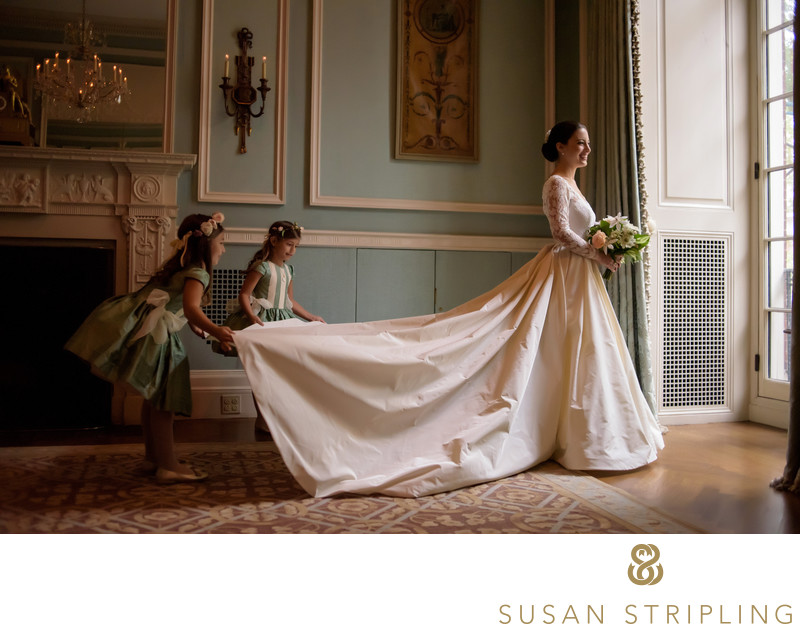 With all that said, here is a list of my favorite hotels in New York. If you don't see your potential hotel on the list, don't worry - it could be that I just haven't had the experience of exploring it just yet! And as always, if you have any questions or want input on your potential getting-ready space, feel free to get in touch!
Also, you can take my word for it, but I highly suggest you do your own research on each of these unique spaces to make sure they fit your needs. After all, the most important part of choosing a hotel is that YOU love it!