Looking for a venue where you can get ready for your big day? Each of these Brooklyn hotels offers a great space to enjoy yourself and relax before your wedding. Plus, you can hold your wedding at the same location! Here are a few of your Brooklyn hotel wedding options for getting ready and more!
8 Brooklyn Hotel Wedding Locations To Die For
William Vale
The William Vale sets the standard for a luxury Brooklyn hotel wedding. The 23rd-floor rooftop lawn boasts one of the best views in Brooklyn, accompanied by two unique and modern reception venues.
The largest of the reception venues, the Vale Ballroom hosts up to 220 guests. This modern minimalist designed room features soft carpet flooring and matching hardwood chairs. This accents the cream walls and ceilings that transform the room when colored lights are added to match your design. A unique ceiling with geometric molding and soft built-in lighting adds a dose of luxury to the room. Attached to the Ballroom, the elegant marbled foyer offers tons of additional luxurious space for cocktail hour or just mingling during the reception. The room can also be a ceremony location for bigger wedding days.
On the 22nd floor, Westlight offers a modern setting for smaller and more casual weddings. This space features a more mid-century modern industrial aesthetic with exposed but highly decorated ceilings and beams. It also features wall-to-wall floor-to-ceiling windows for tons of natural light. And you can not beat that view of the river and Manhattan skyline. Additionally, a terrace wrapping around the room offers a unique indoor/outdoor feel to your Brooklyn hotel wedding. The terrace is 5288 square-foot and offers skyline views, custom landscape design, and light breezes.
Vail Park is a 15,000-square-foot landscaped walkway with green hills that float above buzzing Williamsburg and provides a perfect backdrop for a wedding ceremony with stunning photos. The Vail Garden residence is an exquisite space for intimate gatherings, ideal for exchanging vows.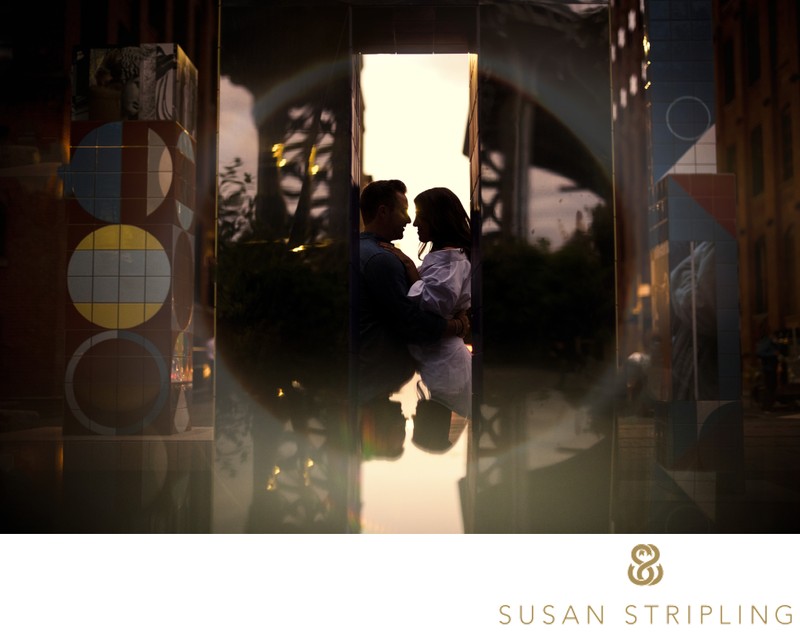 Box House
The Box House Hotel provides the authentic Brooklyn hotel wedding experience. Just minutes from Midtown Manhattan, this boutique hotel gives you the feel of home. The team stands by its core principles of quality, creativity, service, and hospitality. Their strive to always provide guests with an unforgettable experience in a stylish environment. The once-doors and windows manufacturing facility is now home to 126 rooms featuring spacious lofts and suites with soaring ceilings and factory details. What sets this venue apart is a rooftop venue with a fully retractable roof. So no matter the weather, you will still have a beautiful unobstructed view of Manhattan, Brooklyn, and Long Island City.
A wraparound marble bar, heating, air conditioning, and glass sliding doors make the Rooftop perfect for a Brooklyn hotel wedding. The Penthouse is directly beneath the rooftop and offers 2,500 sq ft of preparation or pre-party photography space. Brooklyn Lantern features a full-service restaurant & bar specializing in creative American cuisine, craft and local beer, and imaginative cocktails. Their chefs believe in organic and sustainable farming and utilize only the freshest ingredients to create savory meals and drinks in a sophisticated and vibrant environment. The perfect destination for an after-party, cocktail party, movie screening, or post-wedding brunch.
1 Hotel Brooklyn Bridge
With 1 Hotel Brooklyn Bridge, you can celebrate the beginning of a life with the one you love in an intimate setting. Blue Wood Aster venue offers a 2,600 square foot versatile 1 – 3 room space featuring floor-to-ceiling windows on the East River waterfront. With a built-in bar and a private balcony overlooking the park, the adjacent social space features a comfortable lounge setting for cocktail hour or receptions. The Manhattan skyline can be viewed from Harriet's Rooftop & Lounge. This 10th Floor Lounge is their third venue. In addition, their event planning team offers full-service wait staff, food and beverages, and state-of-the-art technology to set your wedding above the rest.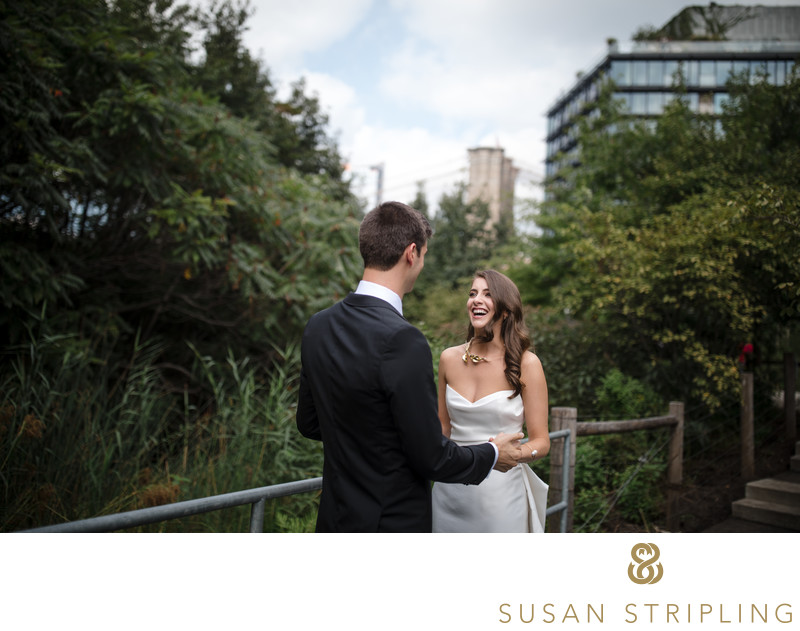 Ace Hotel
The Ace Hotel is comprised of city-born cabins for creative refuge. Ace Hotel staff does everything they can to bring your unique vision to life. Their event space, The Atrium, offers 2,650 square feet. This high-ceilinged space is flooded with natural light and attached to everything your big day needs. The room features dark hardwood everywhere, from the floor to the trim. Pair that with unique antique lighting features throughout the room, and you have a magical Brooklyn hotel wedding venue.
Wythe Boutique Hotel
Wythe Hotel's events are characterized by an industrial aesthetic, chef-curated catering, and exceptional service. One of Brooklyn's last masonry and timber buildings, Wythe Hotel lives in a thoughtfully restored waterfront factory that dates back to 1901. The building's industrial past becomes the captivating backdrop for your event and an ideal setting for any gathering, from weddings and celebrations to conferences, photo shoots, and cultural festivals. Wythe Hotel boasts 7 versatile event spaces, with the ability to host dinners for 10 up to receptions for 350!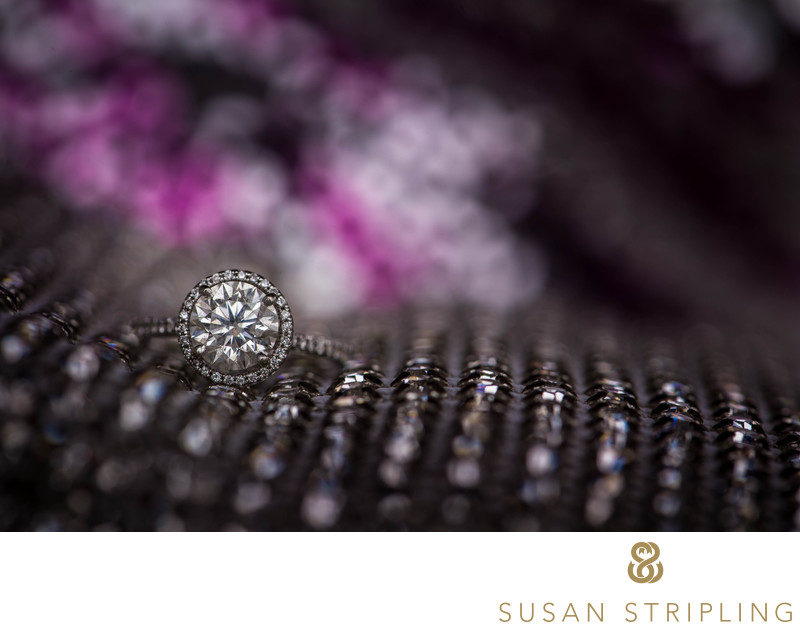 Franklin Guest House
Guests at Franklin Guesthouse have the opportunity to experience Brooklyn's authentic culture. Where industrial allure meets modern elegance, their suites give guests a sense of home and comfort during their stay. The Franklin Guest House offers many amenities, making it the perfect location to use as a bridal suite or a place to stay the week of your wedding. Franklin Guest House does not host receptions at this time, but their sister, The Box House Hotel, would be happy to help you with any events.
Nu Hotel
NU Hotel is more than just downtown Brooklyn's best boutique hotel. It's a community-driven meeting place that connects guests with local artists, businesses, and events. Since ceremony prep is also important brides will love their spacious and sunlit Urban suites. This is the ideal staging space for wedding hair, makeup, and photos with the bridesmaids and family.
Henry Norman Hotel
Located in Greenpoint, Brooklyn, the Henry Norman is a former textile warehouse and artist's lofts that have been converted into an eclectic boutique hotel. Where cozy comfort meets industrial and artful, set against the stunning NYC skyline. While the Henry Norman Hotel features two extensive lounge spaces and private terraces, their large social events occur at their sister property, The Box House Hotel. But this location averages a 5 min drive from their property. Guests will have access to a 10,000-square-foot rooftop, the 1,200-square-foot Penthouse, and the Brooklyn Lantern restaurant, all within The Box House Hotel, with those spaces dedicated explicitly to large-scale events
Brooklyn Hotel Wedding
While a few of these options can only offer rooms or a suite for the bridal party to get ready, each location makes an excellent choice for your Brooklyn hotel wedding!
So are you ready for more New York City wedding content? Then do not skip over the blog links below! But before you go, take a peek at more featured weddings in my portfolio. Then start the conversation about your dream wedding photography!