SUSAN STRIPLING
ALBUM OPTIONS:
Small Album : 8x12 book/30 pages : $1100
Large Album: 10x10 book/50 pages : $2500
Additional spreads in any size album: $150/spread
Additional rounds of revision in any size album: $150/round
STEP ONE: THE DESIGN
If we are beginning an album for you, a few quick notes before we get started:
When starting the album, we will choose your images and complete the first design for you. Then we will contact you to review the album and make any changes that you'd like!
Don't worry at this point about things like retouching requests, cover imprinting, or cover material. The first step is to get the design of the album exactly where you'd like it to be!
You will be sent a link separate from your online image gallery to view your album design via our proofing site. The proof email will explain everything you need to know about viewing and using this site. T
his is what your proof will look like: you'll see a border around each page, indicating the edge of the page once it's printed. You'll be able to flip through your book and make comments about the layouts of each page.
This process all takes place online, as it's the most efficient way we've found to receive client feedback in a delightfully concise manner.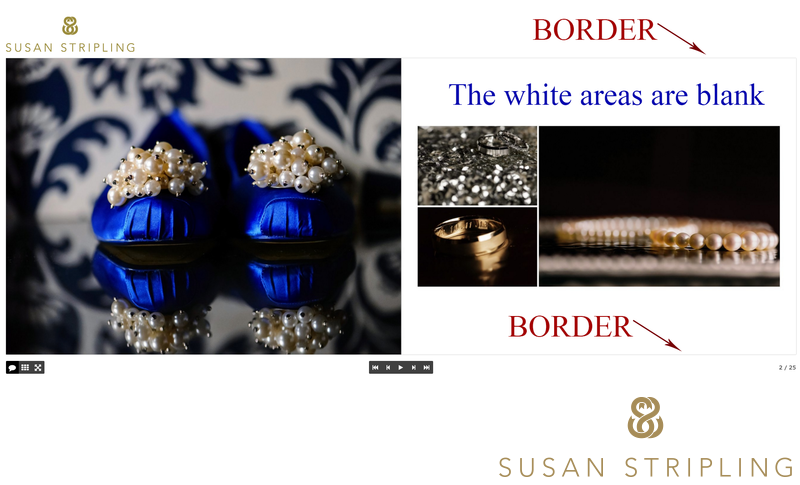 STEP TWO: YOUR PERSONALIZATION CHOICE
There are a lot of choices here!
The first option is EMBOSSING.
Embossing is included in all album types at no extra cost.
Embossing is the stamping of a brass type into your chosen fabric at intense pressure and high temperature. This results in the letters permanently "pressed" into the material of the cover.
The font for embossing is Futura PT Book 9mm.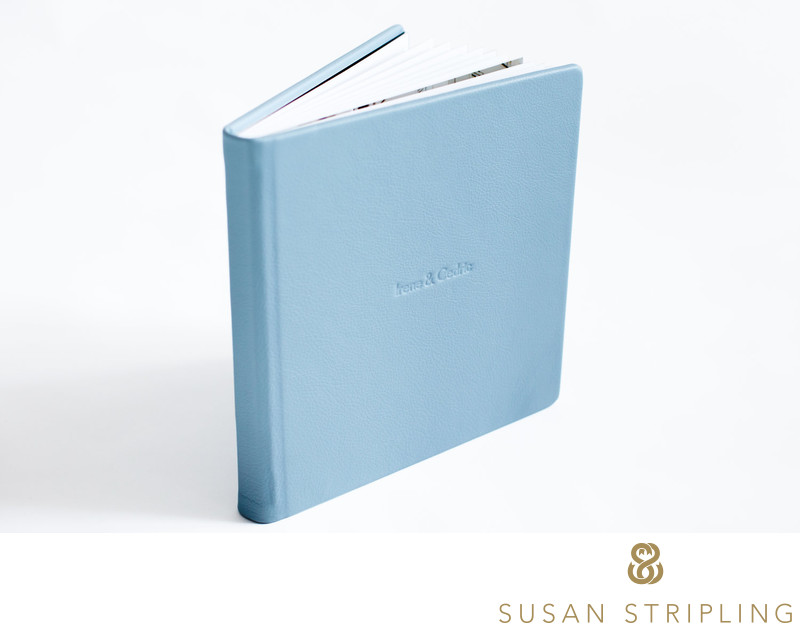 The second option is OVERPRINTING. With an overprinted linen cover, a custom foil is merged with the linen. This looks a bit like embossing, but it doesn't press/indent the cover and is flat to the touch. This is available in gold, silver, white, black on linen covers.
Overprinting gives you completely custom options : we can use your favorite font, a logo from your wedding, or create something unique just for you.
On leather or other materials, the overprint is not available. Instead we use a UV Ink that is equally as beautiful.
Both overprint and uv ink are custom. Please contact us for a quote!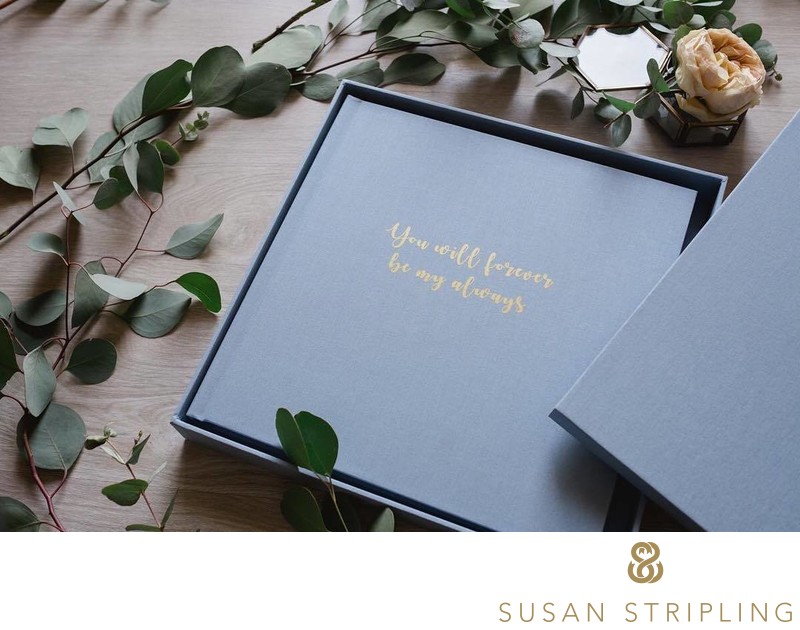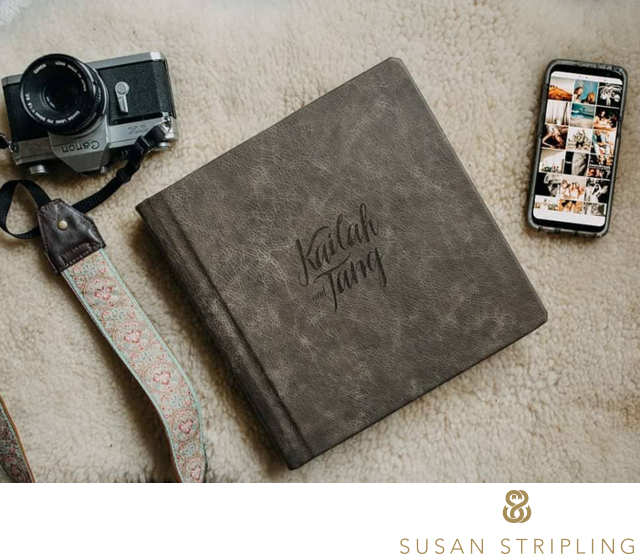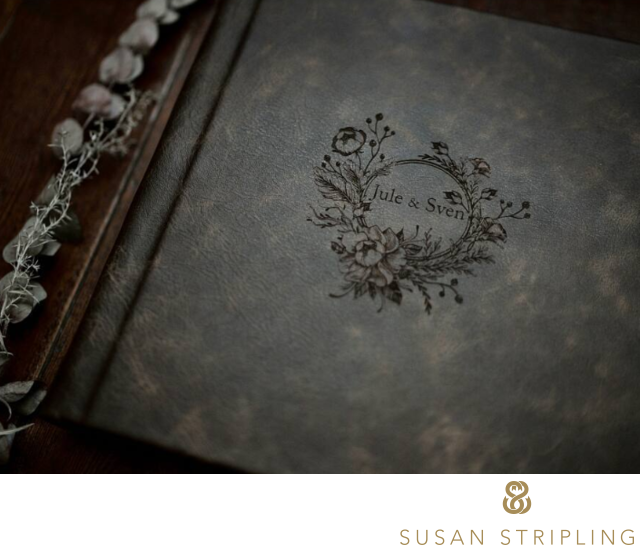 Here are your overprinting fonts to choose from: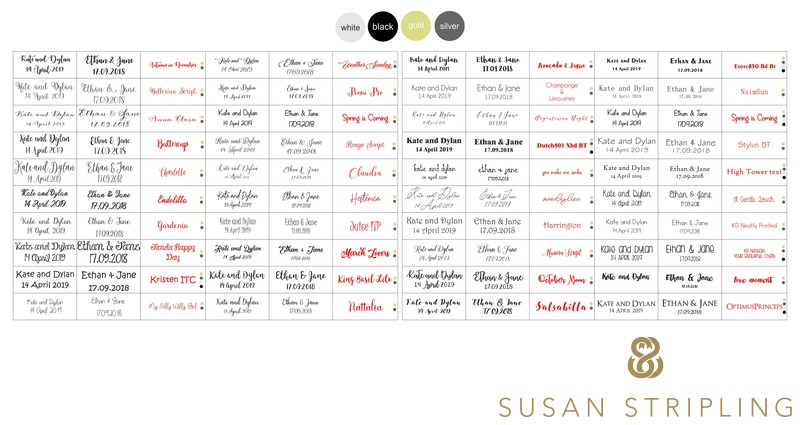 STEP THREE : YOUR COVER IMAGE CHOICE
If you'd like to add an image to the cover of your album you absolutely can. Just let us know which one! your selected image can work in conjunction with an embossed or overprinted cover.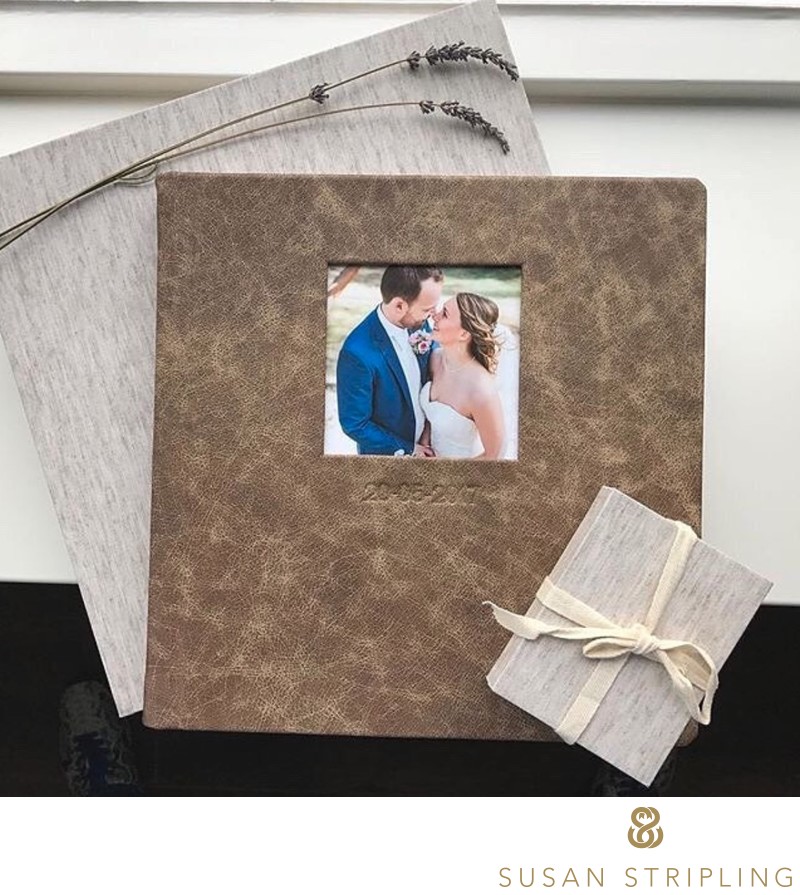 STEP FOUR : YOUR COVER FABRIC CHOICE
Choose from any of the linen, leather, or velvet fabrics below - please note that all albums come standard with non-leather, linen, or velvet fabrics. Cover fabric availability subject to change at anytime. Contact us for additional information if you want to upgrade to a leather cover!