Best Wedding Photographer NYC
It is not an easy task to become one of the best wedding photographers in NYC.
With so many wedding photographers vying for the many weddings that happen in NYC every weekend, how does one rise above the rest of the competition?
>How can a wedding photographer in NYC learn to differentiate himself, herself, or themselves from the dozens, hundreds, and maybe even thousands of wedding photographers flooding into this already saturated market?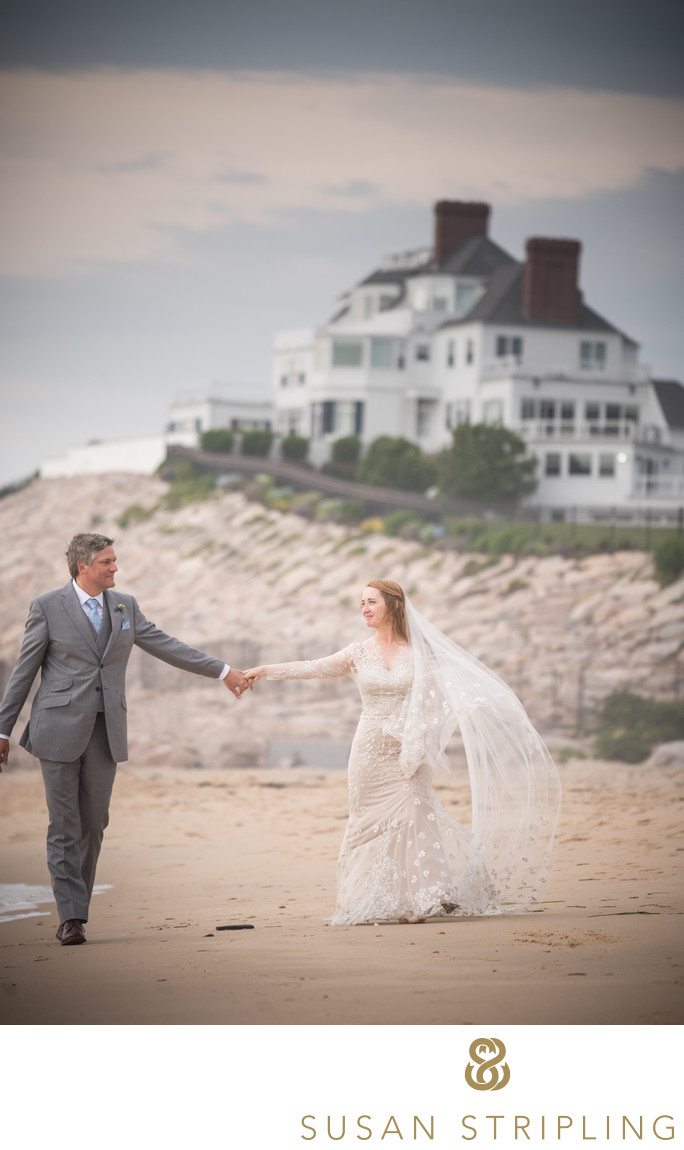 The best wedding photographer in NYC understands the timing of a wedding day
To be one of, if not the best wedding photographer in NYC, one must truly understand how to help their clients craft a well-formed wedding day timeline.
Oftentimes wedding photography clients work with week-of, day-of, or full-service wedding planners or event coordinators in the days, weeks, months, and even year(s) leading up to the wedding day. When this happens, the coordinator or planner often helps with crafting that timeline.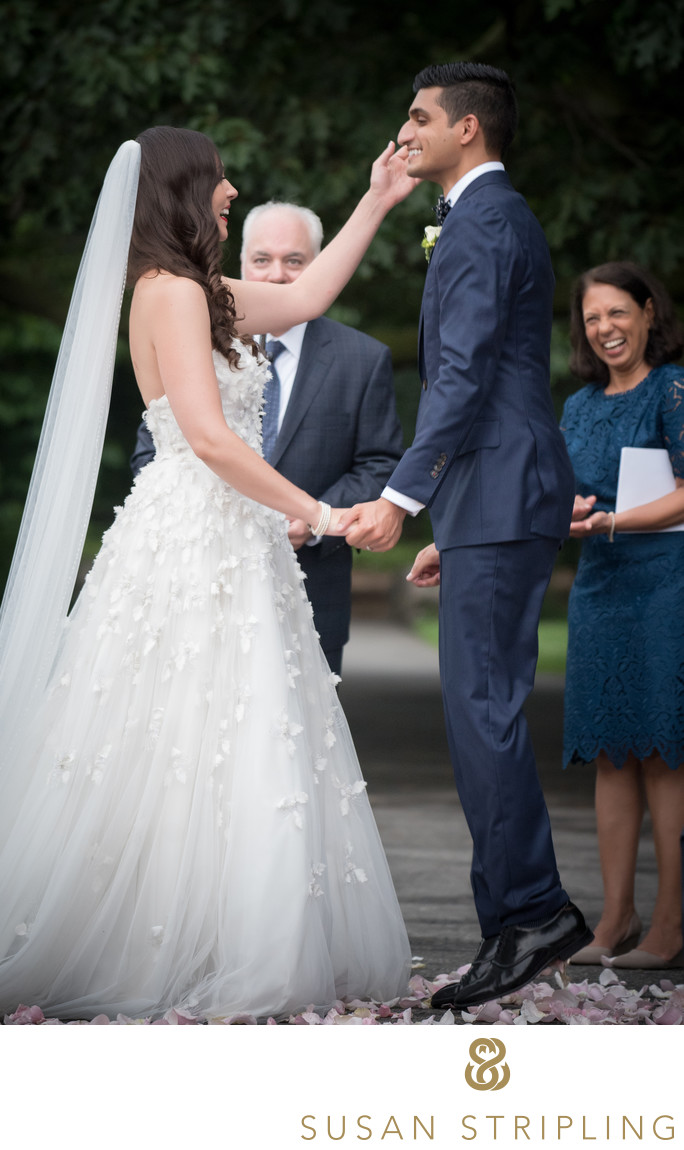 Even if a planner or coordinator is involved, the wedding photographer himself or herself needs to look over that timeline.
A truly experienced wedding photographer will be able to spot any red flags, such as:
Not enough time for hair and makeup to be completed before the bride gets dressed.
Not enough time allotted for travel between locations. This could be traveling from prep to ceremony, ceremony to cocktail hour, cocktail hour to reception, or between any portrait locations chosen for the day.
Not enough time for the family and bridal party list provided to me for the formal photographs.
...and so forth!
The best wedding photographer in NYC can create beautiful images in any scenario, even in the winter
Up here in New York it is often dark by 4:30PM in the winter months. That means that for evening weddings the sun is already starting to set before I even enter the brides room to photograph her getting ready!

In a winter wedding, almost all of the portraits have to be done at night, the family formals are all in the dark, and the ceremony and reception somehow seem dimmer and darker than ever before.
The only thing that a good wedding photographer can reliably do in this situation is create the light that you need, as well as look for opportunities to utilize the light that you find.
Most of my wedding clients are mostly concerned about their portraits when it's winter, as it gets dark early and is often cold outside. This is a scenario that you really have to be able to handle if you're aiming for the title of "best wedding photographer in NYC."
The first thing that I will look for when going outside in the dark is any ambient light that I can use to make a portrait without supplementing with video light or flash. This could be a streetlight, light coming from an indoor space such as a window or door, or anything else I can find.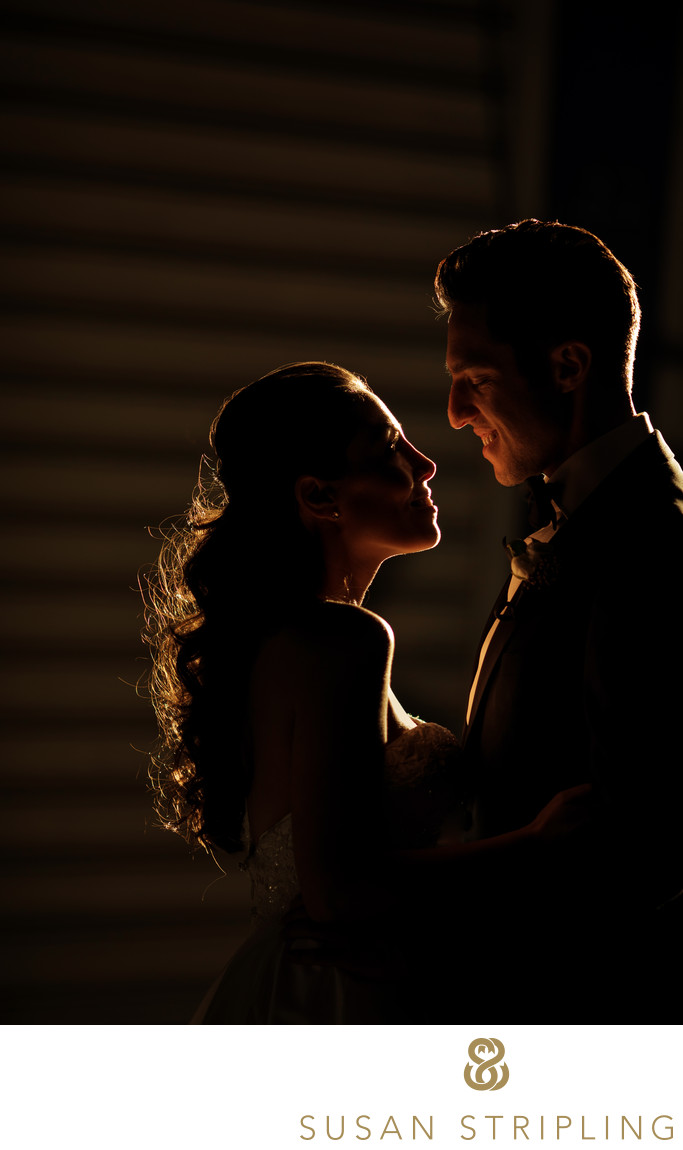 I am also looking for a good backdrop outside, such as a secondary light source lighting the background (trees, buildings), a skyline, or the light from other buildings nearby. This is because I don't want a solid black background even though it is dark outside; I want to give my image a sense of space and location. I can't do that if I am just placing my clients against the dark night sky.
If I cannot find a good outdoor light source I will make the light myself using my flash or, more likely, my video light. I want my video light on a soft setting, not a huge flashlight-blast of light into my clients' eyes. Then I will use the video light in the same way that I would use the sun in that situation to light up the clients.
Sometimes I will use the light high and from behind the clients to create rim light. Sometimes I will use it from the side to light the sides of their faces. Knowing how to create all of these lighting scenarios is crucial to my success with my New York clients.
Sometimes I will have my assistant stand in front of my wedding clients and use the light to evenly light their faces when they are looking directly at me. There are many different things that you can do to light your clients with a video light.
**If you are a wedding photographer and you are reading this page on my website, I implore you to practice and try these methods BEFORE attempting to use them on a paying client on an actual wedding day. Photograph your children, your partner, your best friend, your husband, or even a mannequin or a teddy bear on a chair but photograph something and refine your technique before using it on a wedding day.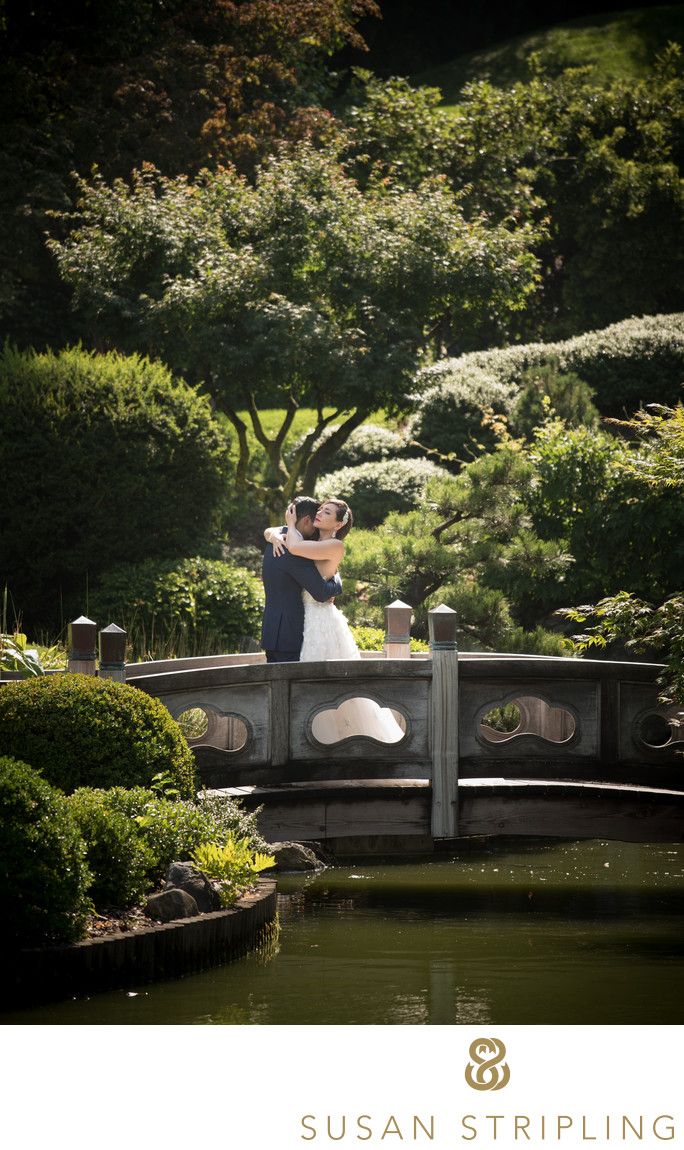 The best wedding photographer in NYC has the proper equipment to photograph a wedding day
"What gear do you use?" seems to be the first question any new wedding photographer asks an established wedding photographer. While I tend to shake off the question now with a "use whatever gear gets the job done!" response, I remember my early days in photography and how daunting it was to figure out just what I needed to rent, borrow, purchase, and aspire towards in terms of my equipment.
**If you're a wedding photographer and you're reading this, and you're new and starting out, the best advice I can give you is go slow. You don't have to own the latest and greatest lens or the newest and fastest camera body to be a professional or to start your business. Just because another photographer advocates buying or using a piece of gear doesn't mean that it's for you. Please don't go broke buying your gear.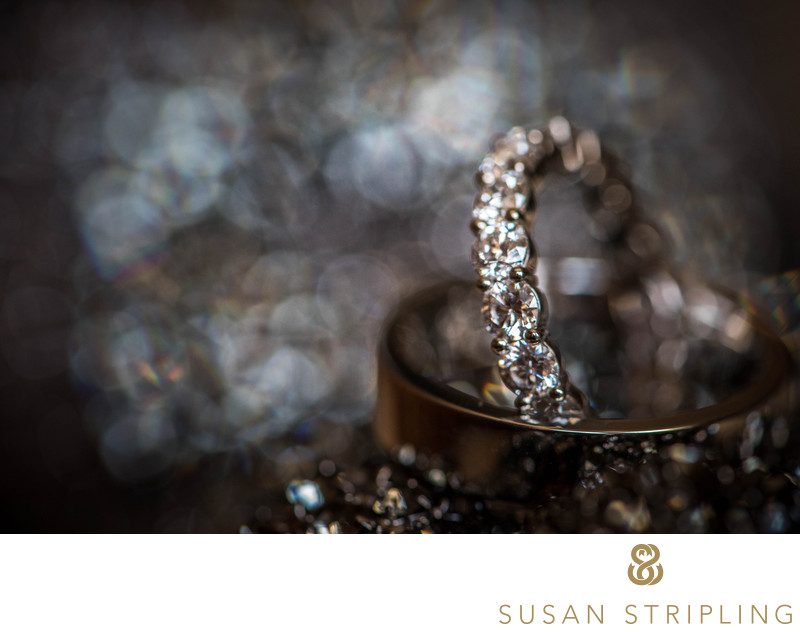 In 2008, I made the decision to switch to Nikon to photograph weddings, and I haven't looked back. I love the responsiveness of the camera bodies, the speed and sharpness of the lenses, and that the system just intuitively fit the way I like to shoot.
The various camera bodies, lenses, and flashes (as of June 2017) that I bring to a wedding include:
Four Nikon D750 camera bodies
One Nikon D500 camera body
Nikon 28mm lens
Nikon 35mm lens
Nikon 16-35mm lens
Nikon 24-70mm lens
Nikon 24-120mm lens
Nikon 85mm lens
Two Nikon 70-200mm lenses
Nikon 105mm macro lens
Nikon 105mm lens
Four Nikon SB910 and SB900 speedlights
Two Profoto B1's with a Profoto Air Remote
Various light stands and lighting modifiers
Two Light and Motion Stella video lights (the Stella Pro 5000 and the Stella 2000)
This gear enables me to create images at any time, in any scenario. It also provides me with ample backup, should anything happen at any point to any of my pieces of equipment!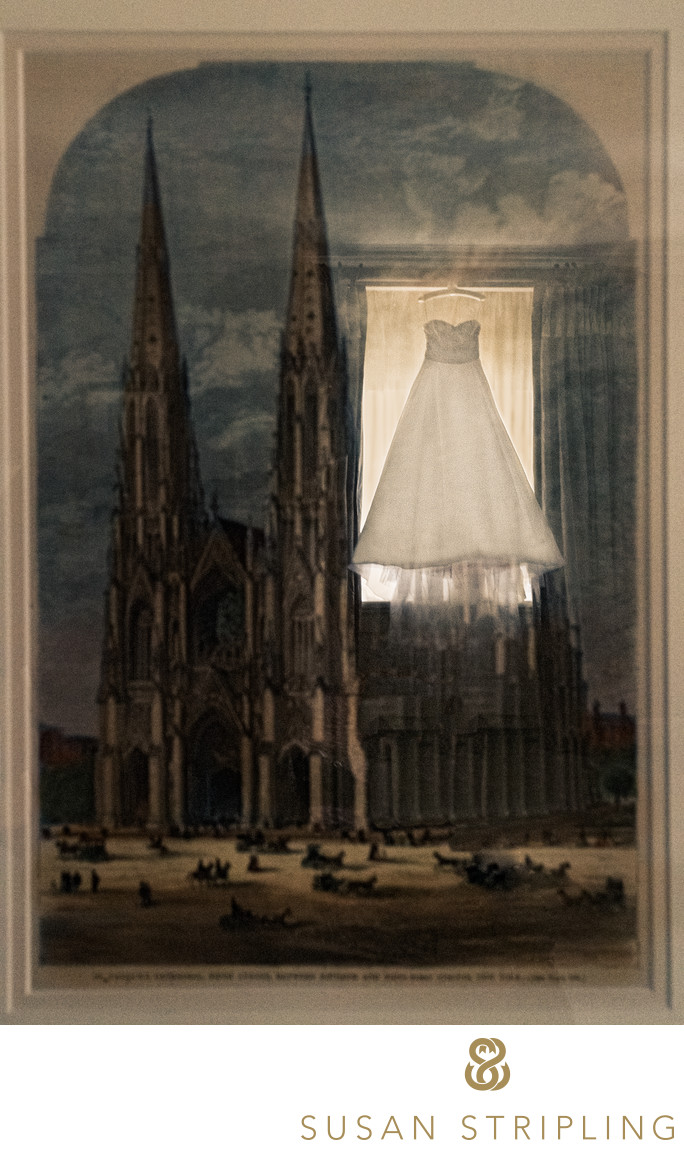 The best wedding photographer in NYC is creative
To be the best wedding photographer in NYC, you have to stay artistically creative. This can be especially difficult when you work in the same venues over and over again! Popular venues are popular for a reason, but I can see why clients might wonder if they stifle your creativity as an artist after awhile.
When I lived in Florida, I almost never worked at the same venue twice. I traveled up and down the state and out and about around the country, and it would be very rare if I worked at any venue more than one time in any given wedding season.
While that was absolutely marvelous in terms of keeping my work fresh and creative it was completely terrible in regards to business and marketing. It was nearly impossible to build a relationship with venues and vendors that I never saw again after the wedding day!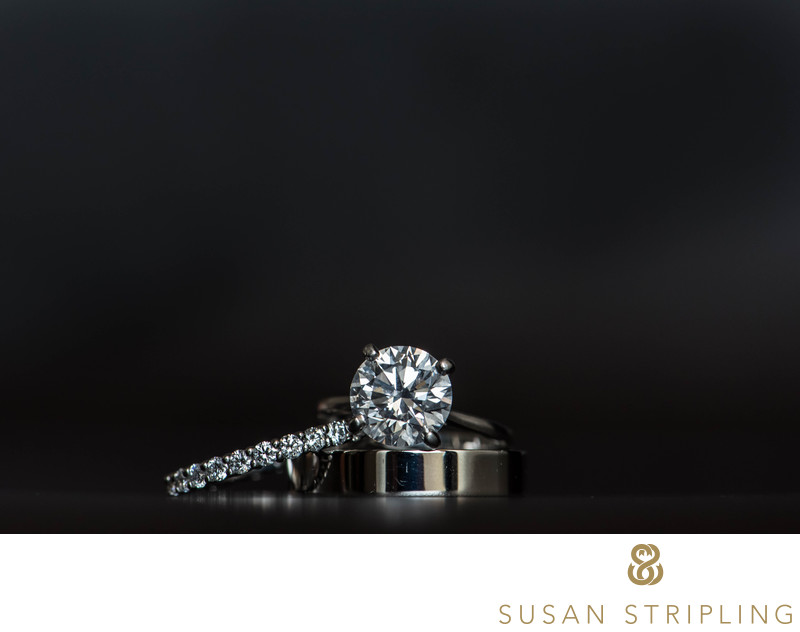 When I moved to New York in 2008, I rapidly started working at some of the same venues over and over again, and with some of the same vendors multiple times in any given season. It was absolutely fantastic for business because I was able to build relationships with these people and these places and work my way onto their vendor lists and into their referral networks.
However, doing so meant that the same vendors and venues were referring me and I was showing up over and over again and working in the same places week in and week out. Fantastic for business, yes. Fantastic for creativity? Not so much.
So how do I handle being in the same places over and over again? Well, the first thing is that I had to put my dream of always shooting in exotic locations to rest. It's easy to get discouraged when you look at other people's blogs and see that they're always shooting in incredible exotic locations across the globe with extraordinarily lighting and backdrops.
I'm shooting about 50 weddings per year these days, and I almost never get on a plane for a wedding anymore. No more out of the country gigs, no more going to exotic far-flung locations, and lots and lots of city weddings in dark venues and dimly lit halls.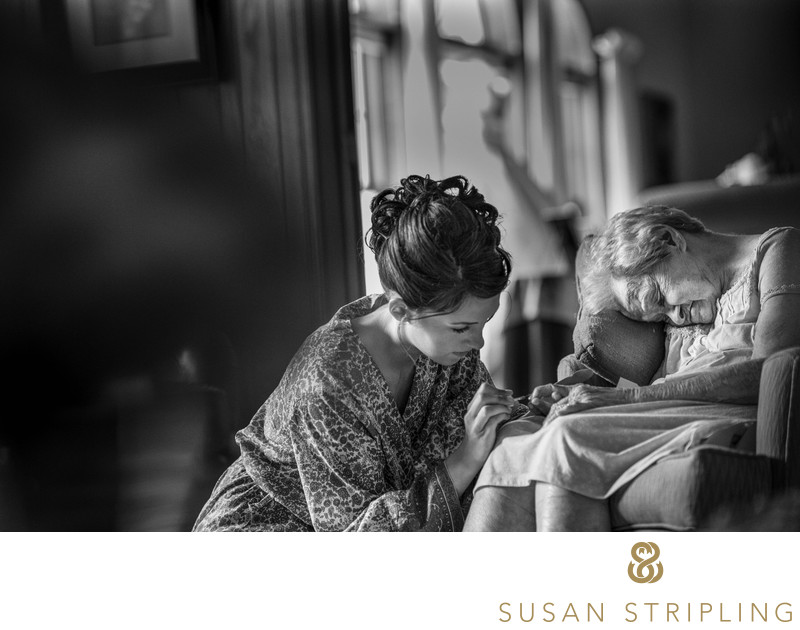 However, once I got over my initial frustration with the non-glamorous destination aspects of the venues that I was working at it became a challenge to see something new every time. It can be quite easy to make extraordinary images when you're shooting at an ancient monastery in South America, but it's more of a challenge to make something beautiful and unique week in and week out at the same New Jersey catering hall. I stopped being frustrated that the opportunities weren't being handed to me in terms of lighting and venue and started to rise to the challenge of making something out of almost nothing.
I am hugely honored to be trusted and brought back to the same venues over and over again. What was an initial frustration has now become a huge gift, and one that I value deeply. I thought I'd feel stifled and uncreative, and the exact opposite has happened!
Since my work is very documentary- based in nature I don't spend a lot of time posing portraits of clients so finding unique locations to shoot these portraits is less a concern for me then it may be for some more portrait-based wedding photographers.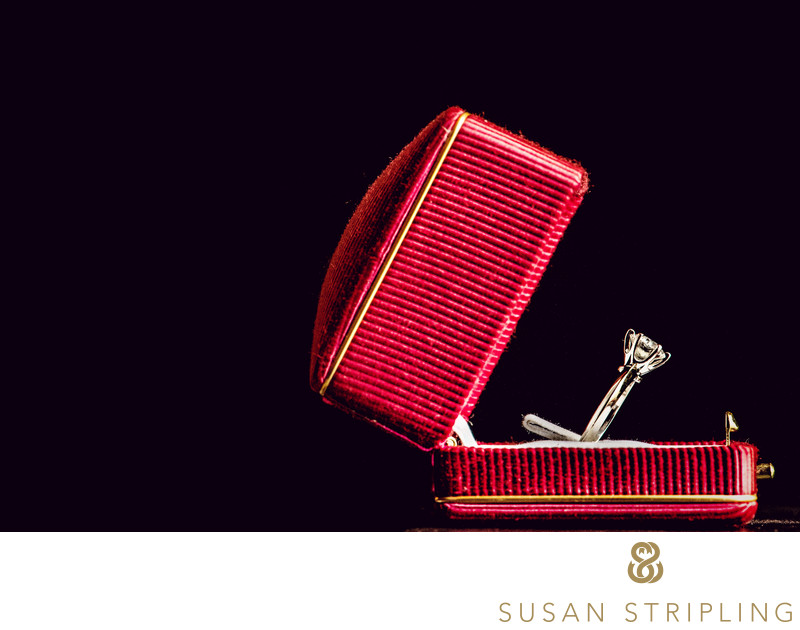 I generally don't have hours and hours with clients to create their portraits so I'm used to trying to make things work in thirty minutes or less with the wedding couple together. In the instances where the timeline is very tight and time is limited, it is very reassuring to work in locations that I'm familiar with because I have a good sense of where I can go and what I can do to maximize the time that I do have.
That's not to say that I'm not always looking to find something creative and new...I am. I just want to dispel the myth that working in the same venues is stifling to my creativity because the comfort of the familiar is often a good springboard for seeing something beyond that.
When it comes to the rest of the day and events such as the ceremony and reception it really doesn't matter to me if I'm working in the same venue every single week or not. When I'm documenting these portions of the wedding day I'm not stopping the flow of events to pose anything so what I'm looking for are moments and interactions between family members and guests and that can be done anywhere even if the background is the same every single week.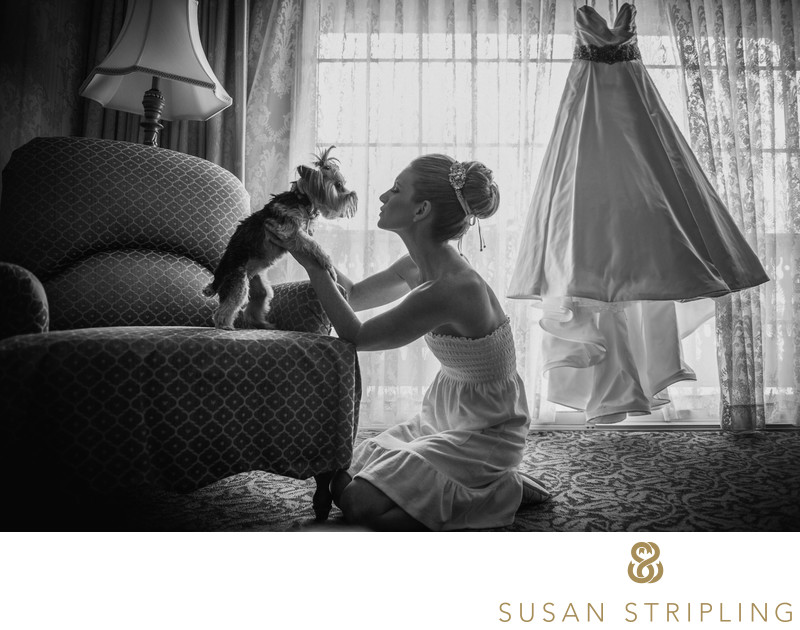 What keeps my creativity going during these portions of the day are the moments that I am seeing and capturing and not necessarily what the event space looks like. I can have a wedding one week at a venue and have it be a quiet placid event and then I can go back to the same venue a month later and shoot the wildest party that I've ever seen. So for these times of the day I try to look beyond where I am and focus on the events unfolding in front of me!
The best wedding photographer in NYC loves their job
I have been a wedding photographer in NYC for almost a decade now, and I can honestly say that I love where I live and I love my job. I can't imagine living anywhere else, or doing anything else for a living!
Filename: 431_070117_Celebrezze.jpg.
1/160; f/5.6; ISO 400; 200.0 mm.