Susan Stripling Photography
Innovative Wedding Photography in Brooklyn
With all of the excitement going on before a wedding really gets started, it is sometimes easy to overlook the quieter moments before the wedding ceremony. The energy can get hectic, things happen quickly, and it's easy to look for only the big moments and miss the quieter, sweeter ones.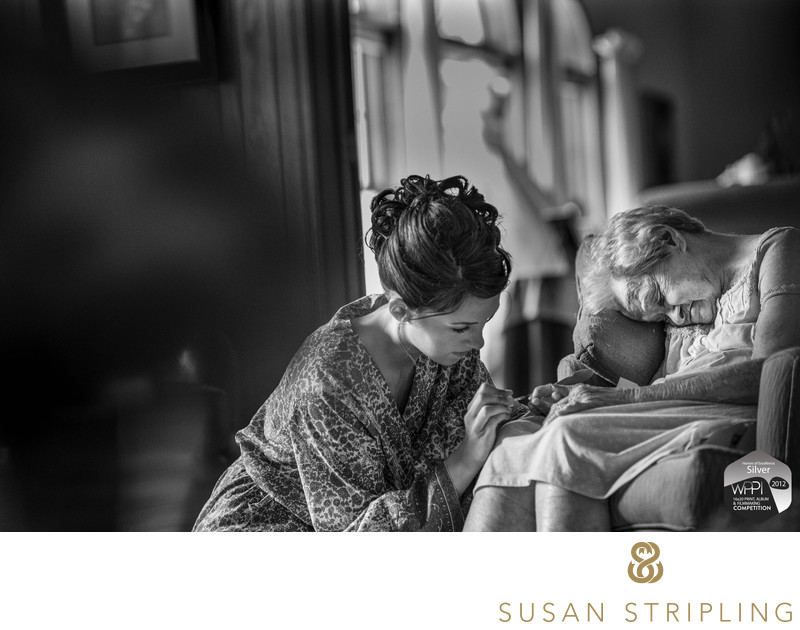 One of my favorite quiet moments of all time, this sweet sister of the bride was painting her grandmother's nails before the bride got dressed (you can see her dress in the window in the background). This image placed well at a national image competition that I enter every single year!
At this sweet North Carolina wedding, I got to the church and went looking for the groom. I found him waiting in a quiet hallway, watching the rain falling outside. I raised my camera to my face and took a picture without him knowing I was there.
The quiet contemplation, the light on his face, even the way he was standing - all that would have changed if he had known I was observing him.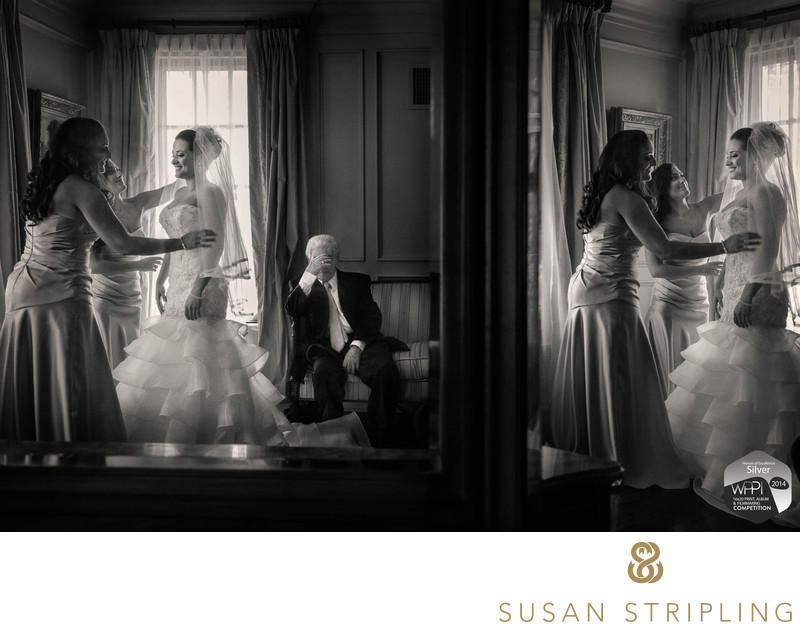 Another image from print competition, this quiet moment of emotion from the bride's grandfather could have gotten missed if I weren't well-trained to keep my eye out for this sweet instances!

I try to innovate at every wedding that I shoot, and part of that innovation sometimes means learning when to be quiet. When to step back, when to observe. There is power in the quiet moments, and it's truly my great joy to document those alongside the louder, more hectic moments. All of those moments come together to tell the complete story of a wedding day!

Location: 301 S College St, Charlotte, NC 28202.

Keywords: charlotte (2), Wachovia Center (2).

Filename: 0339_042410_Moore.jpg.

1/160; f/4.5; ISO 8000; 24.0 mm.

Privacy Policy.