Crossed Keys Estate Wedding Photographer
The Crossed Keys Estate in Andover, New Jersey is the perfect wedding venue for discerning couples looking to have a rustic, elegant, warm, and welcoming wedding weekend at an impeccable NJ location.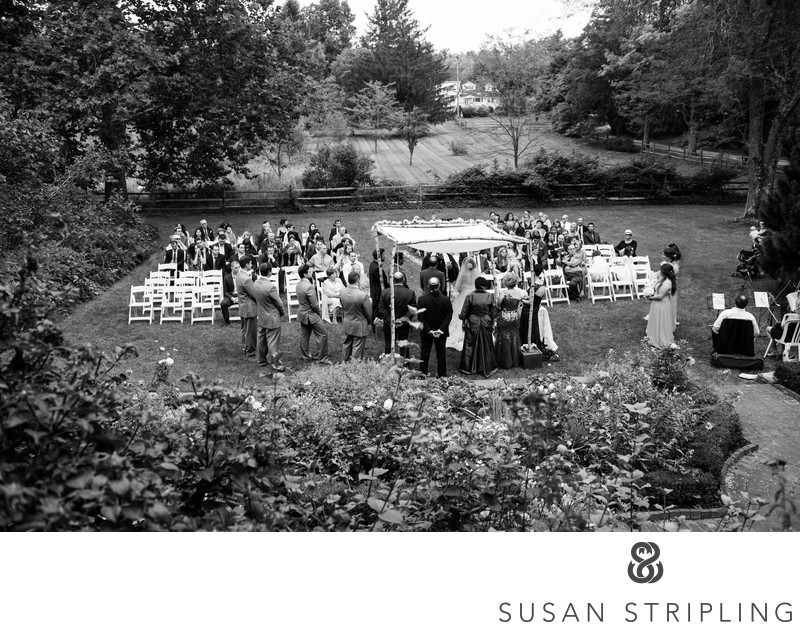 Charming, rustic, and oh-so-elegant are the hallmarks of a Crossed Keys event
When planning your Crossed Keys wedding, there are many places on-site that you can have every aspect of your day. Each of those locations are also excellent spots for wedding day photography!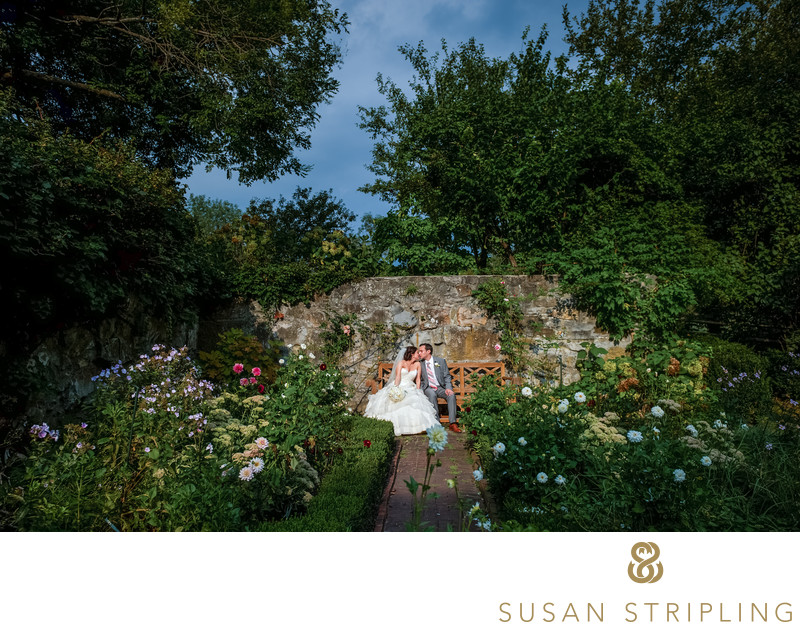 How gorgeous is this garden? This is just one of dozens of amazing backgrounds for wedding day photography at the Crossed Keys Estate
The Tent
The Crossed Keys Estate is a 25-foot tall semi-permanent tent. Available from May to October, it's a great place for an outdoor reception. The tent features blue stone flooring, a wooden dance floor, rain protection, sides to the tent itself, heaters for cold days, fans for warn days, and close proximity to restrooms. It can comfortably seat 250 guests for a wedding reception.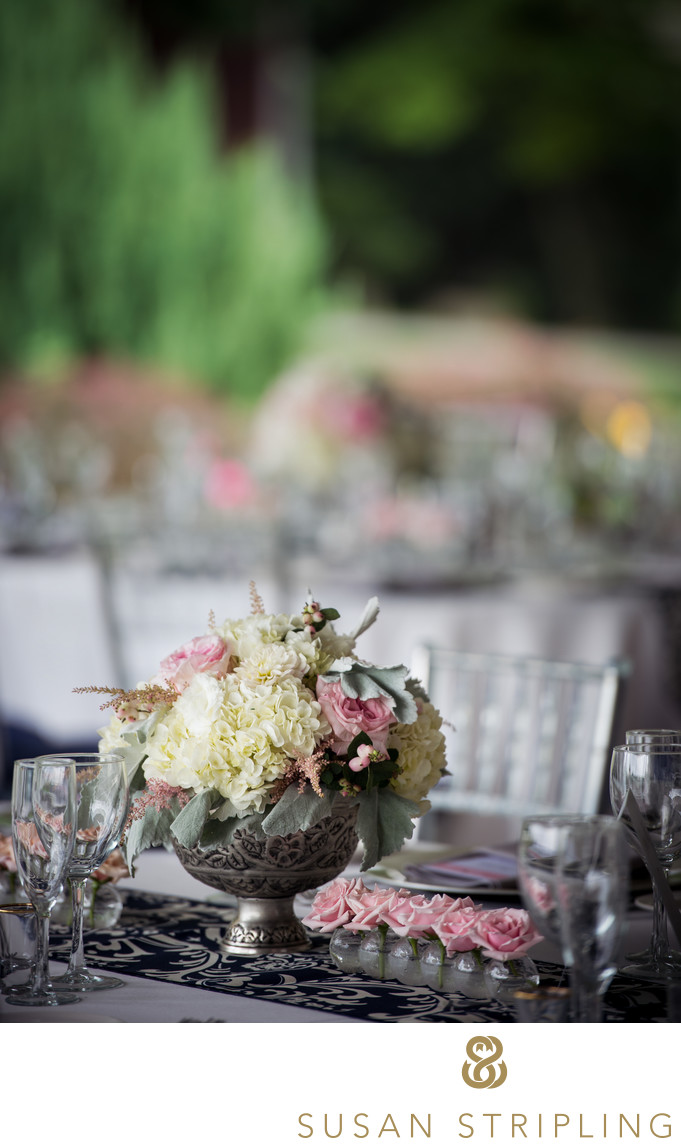 The decor in the Crossed Keys tent is always top notch
The Farmhouse
I am extremely excited to see the final renovations on this amazing farmhouse, which, as of writing this in 2018, should be any day now! The rustic-meets-modern Farmhouse is a soaring wood and glass structure surely to please the most discerning couples.
I cannot wait to see the built in bar, the wooden beams crossing the ceiling in the dining/party space, the extraordinarily luxurious getting-ready suite, and the amazing touches the Rodriguez family puts on every aspect of their property.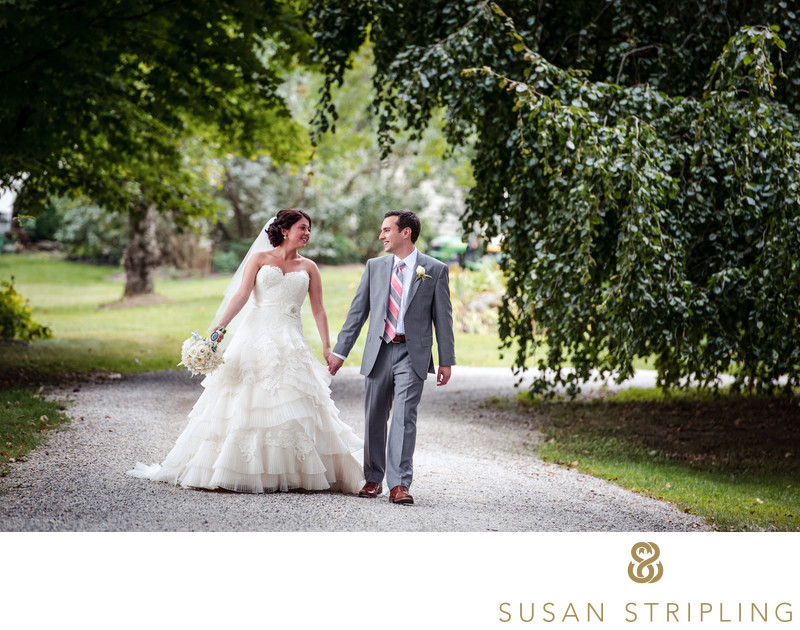 I love the tree-lined path that leads up to the property
Wedding day portraits
When asked "Where should we take our wedding portraits at Crossed Keys?" the answer honestly is "Where shouldn't you?" There are so, so many gorgeous photo opportunities at this incredible venue. Some of my favorites places for portraits and pictures include:
Dreamy, romantic wooden Playhouse
Fire pit, especially at night!
Long, tree-lined path that leads from the road to the Playhouse
Sweet rope-and-wood swing
Beautiful reflecting pool
Juliet balcony outside the gorgeous Stone Cottage home overlooking the popular outdoor ceremony location lawn
English gardens
The estate property itself, with so many beautiful meadows to wander and get lost in!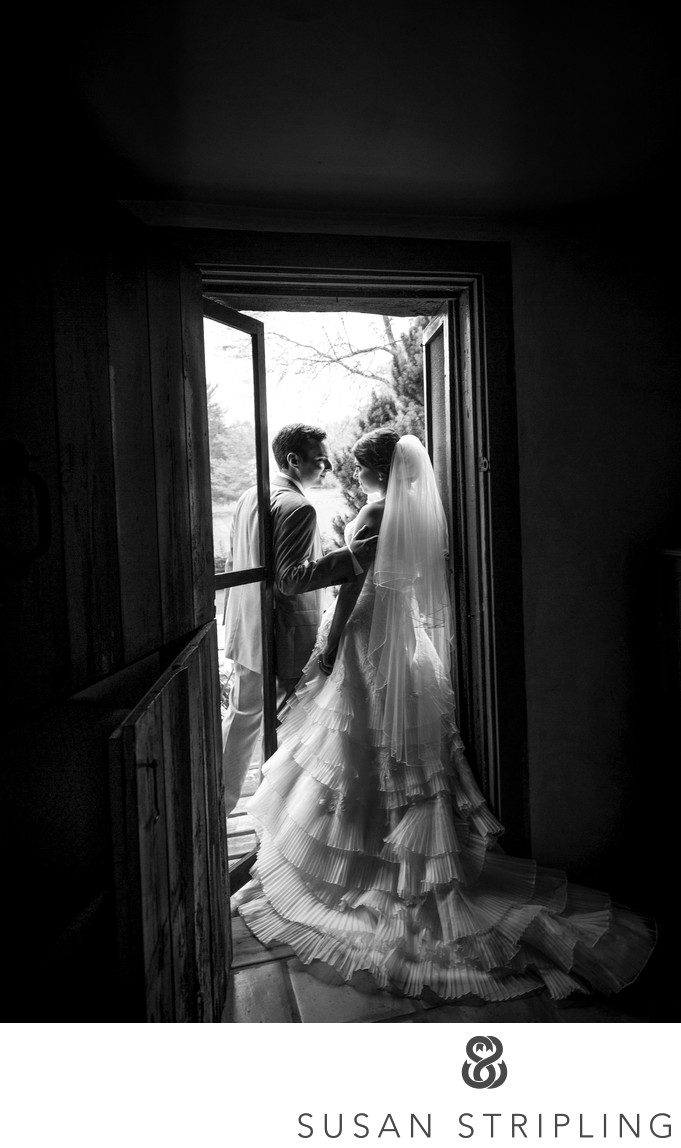 The juliet balcony in the Stone Cottage is simply beautiful, and a great location for picturesIf you're getting married at Crossed Keys and want to chat about your wedding day photography, I hope you get in touch! I'd love to hear about your day!

Location: 289 Pequest Rd, Andover, NJ 07821.

Keywords: Andover (4), Crossed Keys Inn (11).

Filename: 001_090212_Abrams_Wedding.jpg.

1/160; f/3.2; ISO 400; 35.0 mm.