Glen Mills Wedding Photographer
Every wedding has its' own schedule and timeline of events. At this Sweetwater Farms fall wedding the bride and groom chose to see each other before their ceremony, starting their portraits at about two o'clock in the afternoon.

Fall wedding pictures in Glen Mills
In the fall months that's a really bright, hot time of day. We made some beautiful portraits during that session, but I knew that the light would be exceptional and different later in the day.
After the ceremony we went back outside during cocktail hour for just a few sunset portraits. I love the gorgeous backlighting on the couple and how the light pours through the bride's veil.
I love that a good discussion about the timeline and the lighting resulted in begin able to take advantage of this time of day. I try very hard to work on the timeline with all of my clients, whether they work with a coordinator or not, to maximize our time for photography without taking over the entire day for a "photo shoot."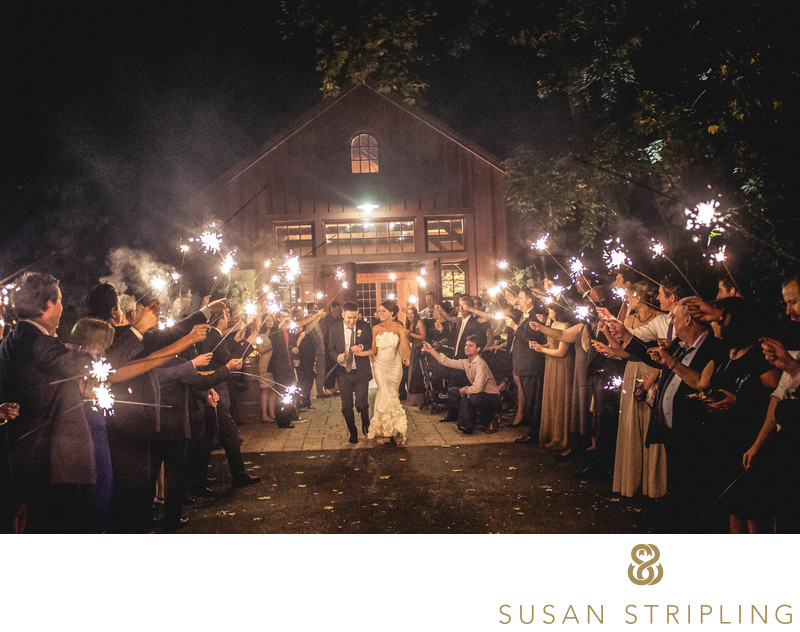 The wedding was sweetly featured on one of my favorite wedding blogs, Style Me Pretty. I love reading more about the couple's story and the details of the day. Thanks for the feature, Style Me Pretty! It really emphasizes how gorgeous Sweetwater Farm was, how kind the Grace Winery staff, and how every vendor went into making the day the beautiful event that it was!

Location: 50 Sweetwater Rd, Glen Mills, PA 19342.

Keywords: Glen Mills (5), Grace Winery (5), Sweetwater Farm (5).

Filename: 487_100513_Soloff_Wedding.jpg.

1/400; f/4.0; ISO 180; 160.0 mm.

Privacy Policy.