Lighthouse at Chelsea Pier Wedding Photographer
The very first wedding venue I worked at in the New York area was the Lighthouse at Chelsea Pier.
I was a photographer in Florida at the time, and was hired to come up to NYC and photograph a wedding at this popular Manhattan venue. Little did I know at the time that I'd move to the city only a few short years later, and that the Lighthouse would become one of my favorite venues to work at?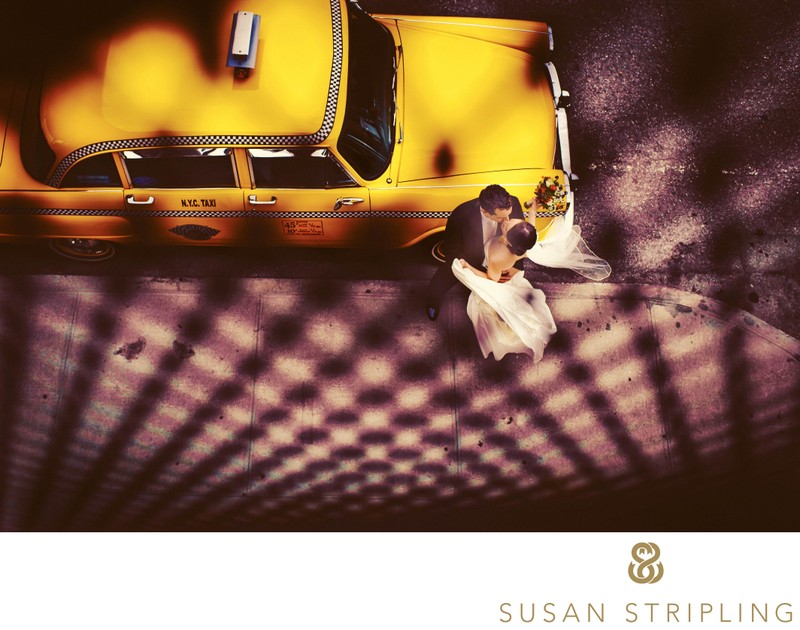 This was taken at the same wedding as the above image, during the portrait session of the couple at the High Line
As a wedding photographer, my job is to stay creative always, at every wedding, whether or not it's my first wedding or my five thousandth wedding. At this particular event, I was immediately intrigued by the vertical lines of the Manhattan building outside of the bride's getting-ready hotel.
I looked around the room and saw the soft lines of the bride's wedding shoes, and an idea took hold. I knew that to suspend the shoes in front of that fantastic skyline I'd need something to hold them in place. I went searching around her suite for something and found a small gold JCrew belt near one of her bridesmaid's suitcases. I put the heels of the shoes through the belt buckle and had my assistant stand on a chair and hold the belt so that the shoes were floating in front of the window.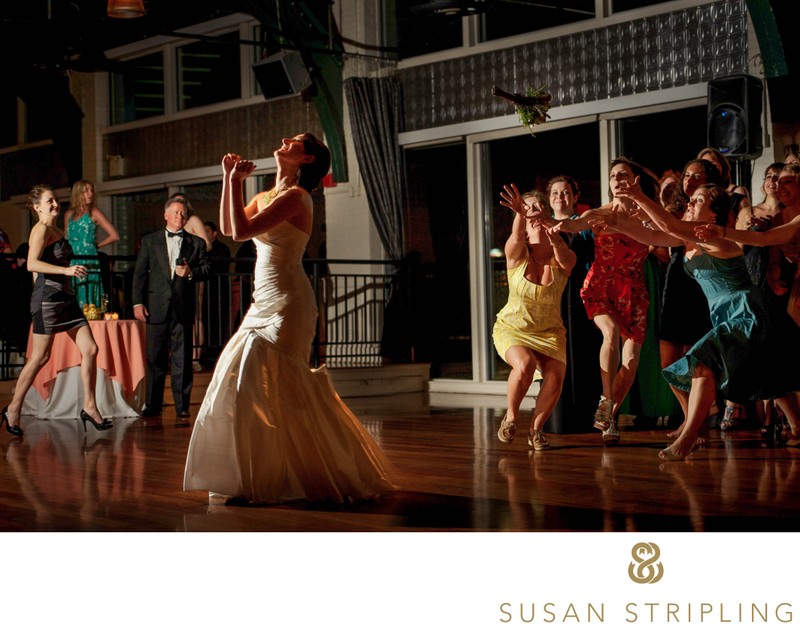 Also from the same wedding, I love the action and reaction during this bouquet toss!

Sometimes creativity comes from stepping off a plane in a new city, not sure what the future will hold for you. Sometimes creativity comes with one gold belt and an idea. You never know. As a photographer, my eyes are always open to find something brand new, to show your day in a way that no one else would!

Location: 61 Chelsea Piers #300, New York, NY 10011.

Keywords: Lighthouse at Chelsea Pier (25), New York City (69).

Filename: 001_052712_Berman (Rocco Ancora's conflicted copy 2014-04-04).jpg.

1/1250; f/2.8; ISO 200; 85.0 mm.