Holly Hedge Wedding Photographer
Bucks County is a gorgeous place for a wedding and New Hope in the fall is especially beautiful. The autumn light is a brilliant gold, creating the perfect background for wedding day photographs.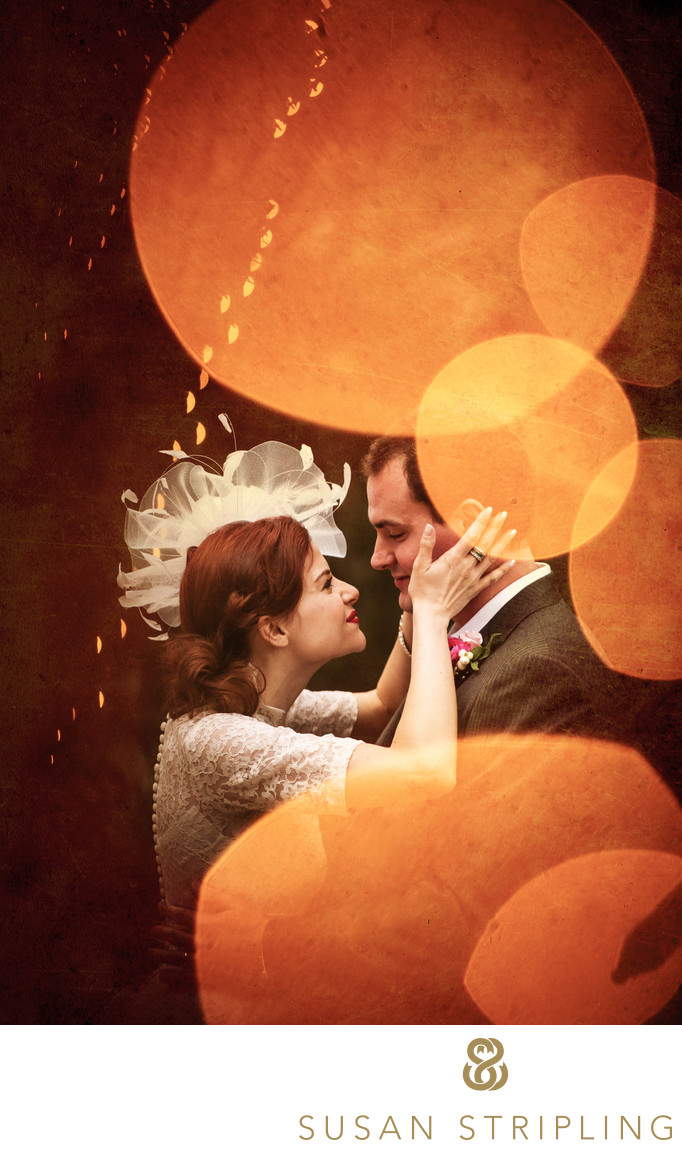 This beautiful wedding took place at Holly Hedge, one of my favorite quiet gems of a Bucks County wedding venue!

Tucked into the hills of New Hope is a sweet, cozy venue called Holly Hedge Estate.Covering over twenty acres, Holly Hedge has so many lovely areas for wedding ceremonies and receptions.At this fall 2012 wedding, the bride and groom were married in the ceremony barn and their reception took place in the ballroom with cocktails in theEnglish courtyard. Both the bride and groom had charming suites to get ready in and despite the rain that threatened all day, the light was soft and gentle.When I photographed this image the bride had gotten ready for her day, and was watching her guests arrive from inside the bridal suite. I was immediately taken by this scene, the light, the fantastic fascinator the bride chose to wear, her classic vintage lace dress, and the delicate lace of the curtains.I also noticed a painting on the wall of an angel and decided to incorporate it into my final frame. I entered this into the WPPI 16x20 International Print Competition in 2013 and it scored well. I also re-entered it in 2014 into a new category called In-Camera Artistry. I wanted to show that this image was not made in the post-production stage, but rather captured as it was. I was very pleased with my score in this category, but than anything I was pleased that the image resonated with my clients since print competition scores mean nothing without satisfied clients!

Location: 6987 Upper York Rd, New Hope, PA 18938.

Keywords: Holly Hedge (4), New Hope (4).

Filename: 060_100712_Pfiffner.jpg.

1/60; f/11.0; ISO 8000; 70.0 mm.