Susan Stripling Photography
Mandarin Oriental Soho Wedding Photographer
The Mandarin Oriental Soho is a simply exquisite wedding venue.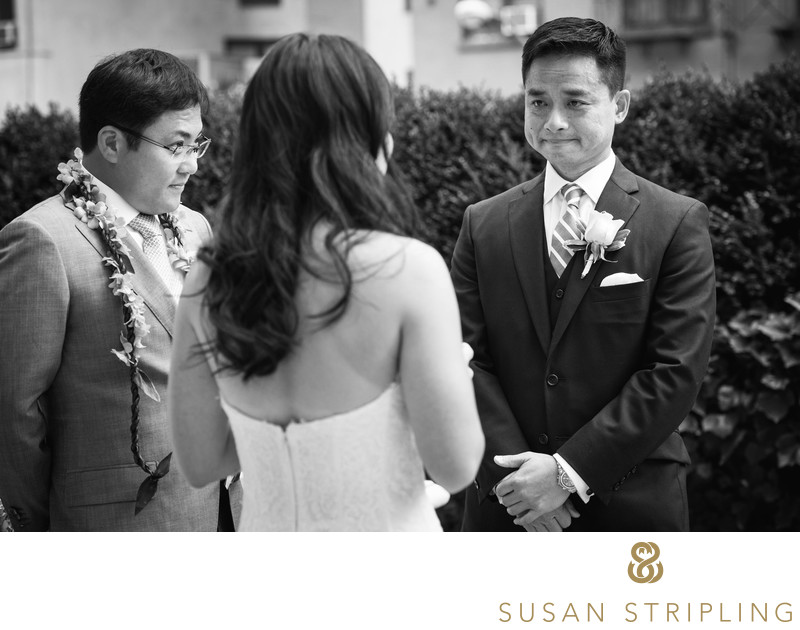 This beautiful ceremony took place on the Mandarin Oriental terrace

I especially love the elegantly appointed hotel rooms at the Mandarin Oriental. The light is beautiful, the decor modern and streamlined, and the entire space is calm and soothing - a plus on a busy wedding day!

I love that in any situation there are dozens of ways to see it, shoot it, light it, compose it, and process it. I tend to favor a clean, crisp approach to my wedding day photography and a clear, natural way of processing the files. I am also drawn to seeing a scene in a new, graphically interesting way.

At this 2013 wedding, the bride was getting her hair and makeup done in her suite. The makeup artist had seated her near a window and the bride was drinking a cocktail while getting ready for her wedding ceremony. I immediately saw that there was a really interesting compositional choice if I included the bride, makeup artist, the dark space around the window, and the reflection in the table.

I love that even though the image is in color it's practically black and white due to the stark contrast - but the drink adds a delightful pop of natural color!

Location: 9 Crosby Street, New York, NY 10013.

Keywords: Mandarin Oriental Soho (2), New York City (69).

Filename: 020_062313_Jou.jpg.

1/1600; f/2.2; ISO 100; 85.0 mm.