Susan Stripling Photography
The Merion Wedding Photographers
All of the weddings that I have photographed at the Merion have been unique, reflecting the individual style and traditions of each couple.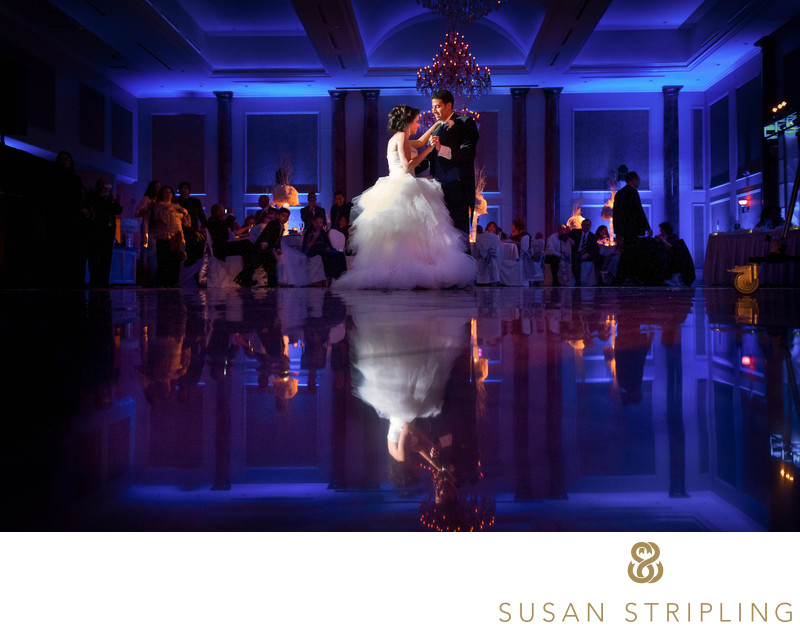 This wedding took place on a warm day, but the bride loved winter...so they made it snow on guests as they arrived into the ballroom!I am often asked if I will travel to New Jersey to the Merion. While my studio is based in Brooklyn, I have been photographing weddings in the Philadelphia area since 2008. I spend half of my time in Cherry Hill, New Jersey, so traveling to Cinnaminson for a wedding requires no additional travel fee!

If you are getting married at the Merion, let's chat! I'm very familiar with this venue, having photographed many weddings here over the years. I can help you craft your timeline, find other vendors for your day, and help you find additional locations nearby to take your wedding day photographs.

Location: 1301 U.S. 130, Cinnaminson, NJ 08077.

Keywords: Cinnaminson (6), The Merion (17).

Filename: 198_112010_Meleka.jpg.

1/160; f/4.5; ISO 400; 24.0 mm.