Susan Stripling Photography
Morris House Hotel wedding
What do you do when you want a private garden wedding in the middle of a busy city? You go seeking out the venues off the beaten path, those with intimate, hidden spaces for ceremonies away from the prying eyes of tourists and passersby.
There are several wedding venues in Philadelphia that fit the bill for that type of intimate, quiet, dreamy secret-garden feel:
Colonial Dames
Fairmount Park Horticultural Center
Philadelphia's Magic Gardens
Physick House
Powel House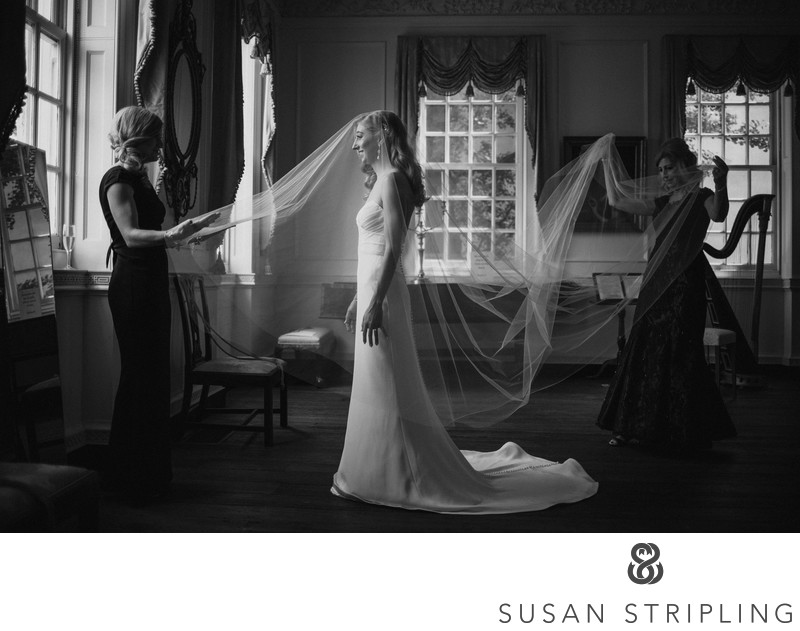 The Powel House is a spectacular wedding venue in the heart of Philadelphia - quiet, cozy, intimate, and beautifully luxuriousOne of my favorite choices for a hidden-garden wedding is Philly's Morris House, set right on 8th Street near Washington Square Park. The outdoor courtyard is one of the best parts of a Morris House Hotel wedding. It's intimate and cozy, while still being in a bustling part of Philadelphia. You truly do feel closed off from the rest of the world here!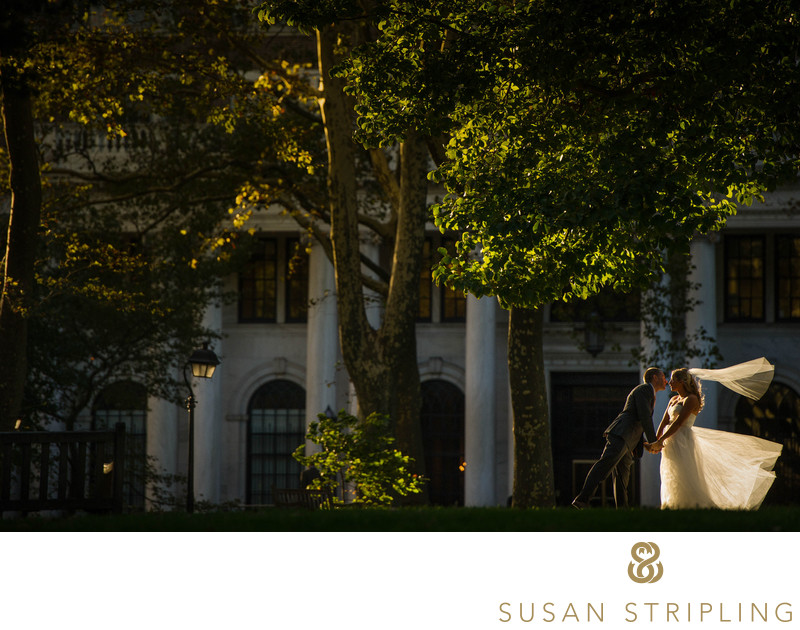 At the Morris House, you're also close to one of my favorite spots for wedding pictures in the whole city : Washington Square ParkIt was at the Morris House Hotel that this bride and groom chose to have their wedding ceremony. Closed off from the world, in a bubble with their family and friends, warmly intimate and oh-so private.
There are so many things I love about this moment. I love the bride's fantastic birdcage veil. I love how the groom is watching the bride and her father with such love and sweetness. I love the foliage in the background, and what beautiful texture it gives to the image.
Mostly, I love the amazing moment occurring between the bride and her father. They have such a wonderful relationship, and are so sweet to each other. This tender moment at the start of the wedding ceremony really illustrates that relationship.
If you're looking for a great outdoor location for your Philadelphia-area ceremony, the Morris House Hotel is a great choice. The Morris House Hotel is so charming, so lovely, and so perfect for a small wedding ceremony - or even your entire day! I highly suggest this gem of a hotel to anyone having a smaller wedding in the city of Philadelphia.
Filename: 0548_072514_Fron.jpg.
1/400; f/4.0; ISO 1600; 200.0 mm.