Susan Stripling Photography
Multiple Exposures in Wedding Photography
When most people look at this image for the first time they see a bridal veil, soft and with a lot of bright negative space in the frame.




However. Do you see the face in the middle of the veil?




I love this in-camera multiple exposure of the bride against her bridal veil and I loved creating this image for her. This 2013 Bowery Hotel wedding was so beautiful and delicate, and I think that this image perfectly suits the mood and feel of the day.




The bride's veil was hanging in the window of her Bowery Hotel suite and when I saw the light streaming through it I knew I had the opportunity to make a creative portrait. I took a profile picture of the bride while she sat waiting to get her hair done. Then I took a picture of the veil and the two images were layered into one in-camera. I love the sweet juxtaposition of the bride's beautiful face and the lacy veil.
How to create an in-camera multiple exposure
If you're a client or a prospective wedding client, this section might not mean the most to you - however, if you're a wedding photographer, this is what you probably came here to read!
Whether you're a Nikon photographer or a Canon photographer, the menu of your camera has settings for creating in-camera multiple exposures. While each menu system is a little different, a quick search through your manual will lead you precisely where you need to go. Just make sure that you turn off the multiple exposure settings before continuing your coverage : you don't want all of the images from the wedding to be multiple exposures!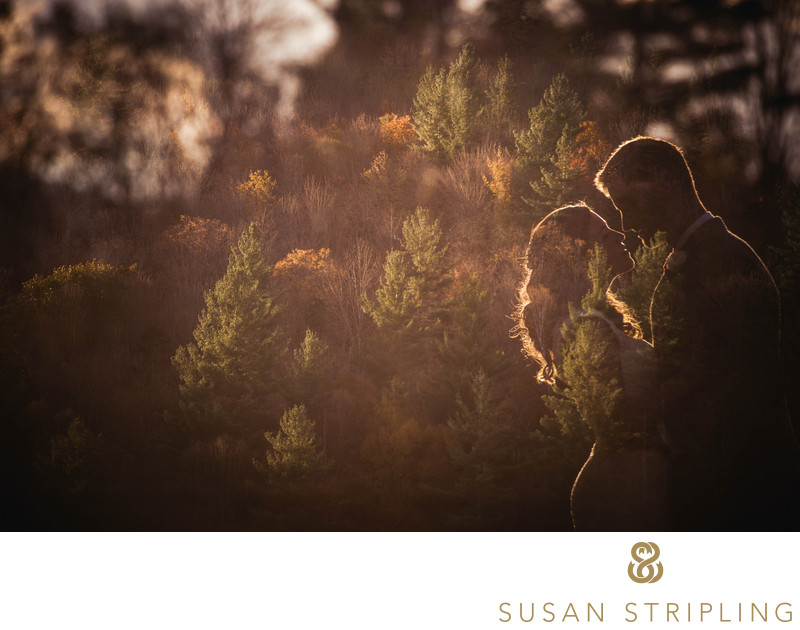 How to create a multiple exposure in Photoshop
If you do a quick Google search, there are lots of ways to layer two images together (or more) in Photoshop to create a final multiple exposure. However, I never do that.

Why?

I want to make sure that I am creating my images in-camera. I want the final vision of my image to be one that I conceived of and executed on the wedding day, and it's important to me to have the skills to be able to create that in the original capture. It's not too difficult to open Photoshop and layer a silhouette with a "fun" background, but for me the "fun" is in finding those two elements on an actual wedding day!

Are you a client and want to learn more about how I incorporate double or multiple exposures into my wedding photography? Are you a wedding photographer and want to learn more about the education that I offer to wedding photographers? Click below and say hi! I'd love to hear from you!

Location: 335 Bowery, New York, NY 10003..

Keywords: New York City (69), The Bowery Hotel (10).

Filename: 018_062213_Sellers-2.jpg.

1/3200; f/3.2; ISO 200; 105.0 mm.

Privacy Policy.