Susan Stripling Photography
New York Wedding Photographer Cost
If you're searching for a wedding photographer in NYC, chances are that you have googled "New York wedding photographer cost" at some point in your research!
The first thing that you will probably find if you do that Google search will be "helpful" wedding budget calculators. I say "helpful" because they aren't really that. These calculators are cold and well, calculating. They don't take into account what part of your wedding day is most important to you, simply giving random percentages that you should pay for random parts of your wedding day.
For example, The Knot suggests that you only earmark approx. 10% of your entire budget for photorgaphy and videography. But what if photography is more important? What if you don't really care about videography? What if photography is so important to you that you want to allocate more of your budget for it? How does this random calculator help you now?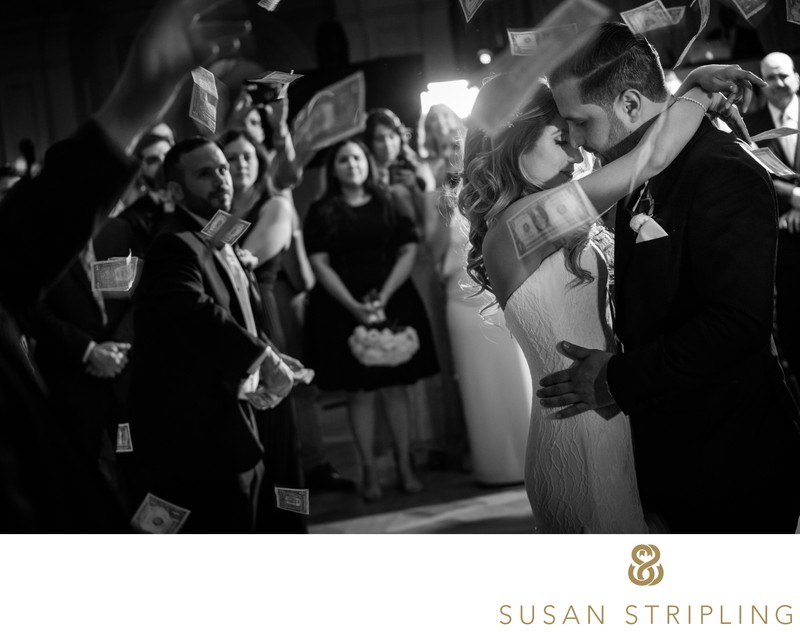 New York wedding photographer pricing
There are several different ways that NYC wedding photographers set their price list.
An entirely a la carte price list. This allows clients to put together custom collections that meet their needs in terms of hours of coverage, sizes and styles of albums, number of albums, number of photographers, and more.
Pre-set collections or packages. Photographers who set their pricing this way put together collections of popular items into bundles, or collections. This will include amount of time on the wedding day, number and size of albums, and number of photographers.
A combination of an a la carte price list and collections/packages. This is what I do. I have a hybrid price list that allows wedding clients to choose from pre-set collections, or to create their own. I find that clients respond well to this flexibility.
Why do some photographers have pricing on their website and some don't?
A lot of NYC-based wedding photographers put their entire price list on their website.
Many do not. (I am amongst those who do not)
There are many variables that go into creating a price list. If the wedding is a destination that requires airfare, hotel rooms, and rental cars, that is a different pricing structure than a wedding in New York. If I need to travel to the Hamptons, that is listed on my Hamptons-based price list. If the wedding is an Indian wedding with four days of coverage, that is a multi-day pricing structure.
If you are looking for a wedding photographer in New York and you don't see pricing on their website, don't write them off! Just drop them an email, and they'll get back to you asap with rates...I know I do! I want to make sure that the pricing information that I send is the right one for your event, so please Contact and I can send you pricing asap!
Filename: new-york-wedding-photographer-cost.JPG.
1/40; f/4.0; ISO 1600; 24.0 mm.