Susan Stripling Photography
Oheka Castle Wedding Pics
Oheka Castle has such marvelous locations for wedding pictures. There is a reason why this has been my favorite Long Island wedding venue for YEARS!
One of those locations is the stairwell in their main lobby. Featured in such places as Taylor Swift's "Blank Space" video, the TV show Royal Pains, and movies such as Citizen Kane, Oheka's ornate lobby is a site to behold.
Built nearly one hundred years ago by Otto Hermann Kahn, Oheka still remains the second biggest private home ever constructed in the United States. It boasts one hundred and twenty-seven rooms, over a hundred thousand square feet of space, and is one of my favorite locations to shoot wedding photographs!
Oheka Castle Wedding Pictures
There are so many Oheka Castle locations for great wedding pics.
I love the back lawn, and how the manicured gardens stretch away from the grandeur of the castle. I love the ornate gazebo at the back of the gardens, covered in ivy and trailing vines.
The multiple reflecting pools in the back gardens provide incredible backdrops, as does the huge fountain in the middle of the back lawn.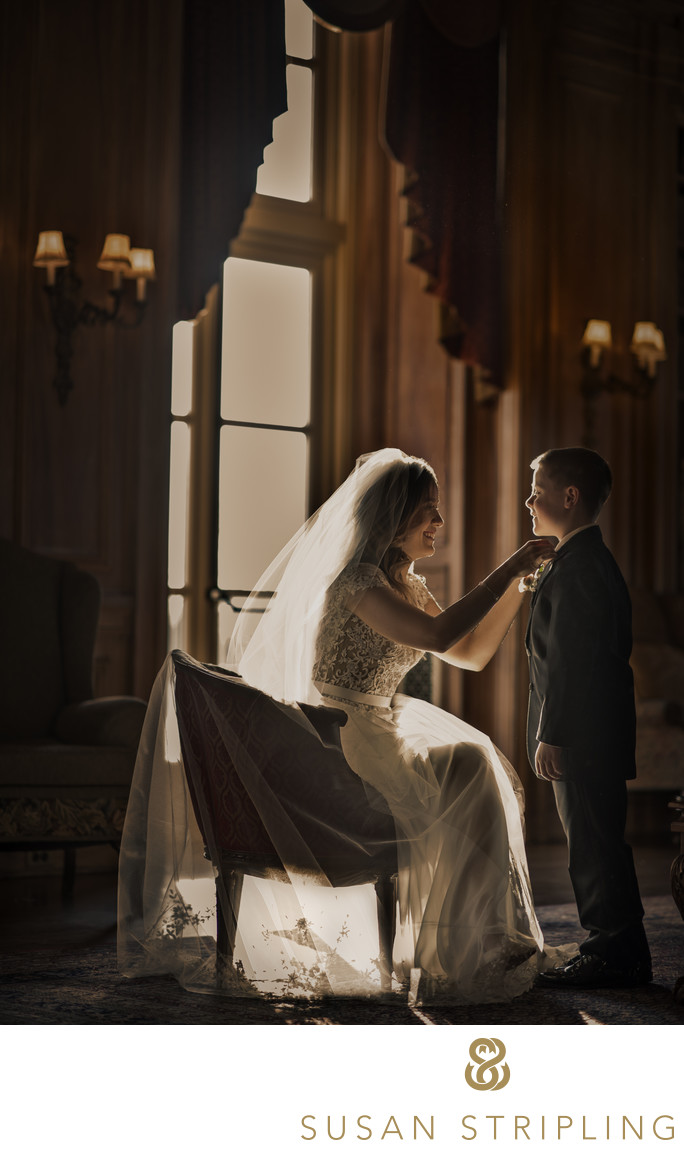 Also on the back lawn are the two small side paths, lined with tall trees and arching branches. In the front of Oheka Castle there are a multitude of great picture locations.
I love the long path up the driveway to the castle, and how the manicured trees perfectly flank the long gravel drive. I love the small arched building you drive through just before reaching the front of the castle.
Taylor Swift fans might remember that long path and beautiful courtyard from her "Blank Space" music video, which was shot at Oheka Castle!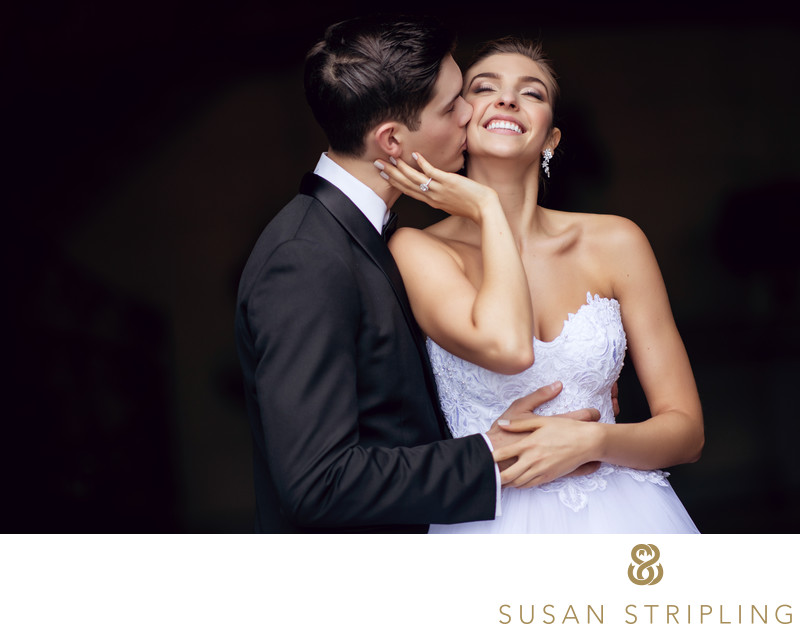 Once inside, wedding photographers have a variety of incredible locations to take wedding pictures, starting in the bridal suite. The arched fabric by the huge double doors provides an amazing backdrop for getting ready pictures and bridal portraits.
The balcony outside the bridal suite provides a sweeping view of the back lawn. The library has incredible light, even in the winter.
Each of the ballrooms have unique locations for wedding pictures.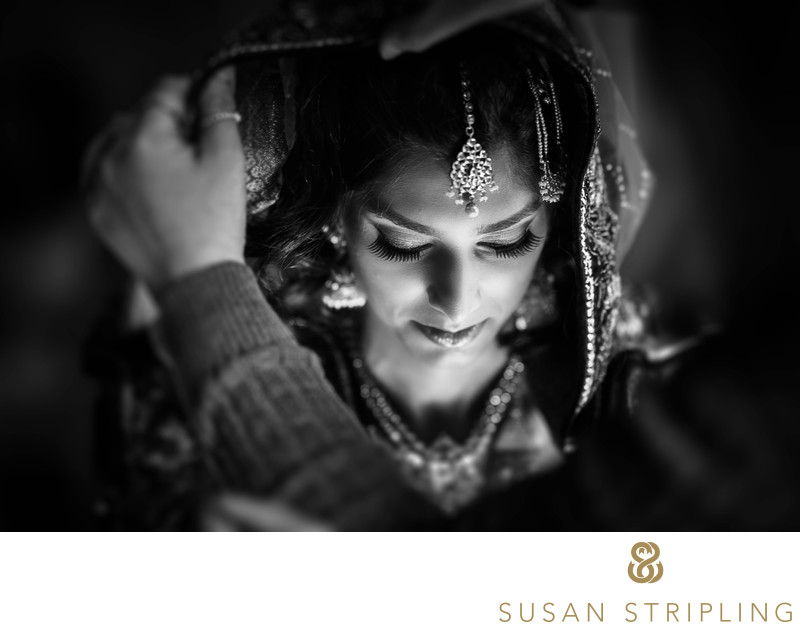 My favorite location for wedding pictures at Oheka Castle, by far, is the front foyer. You might just think of it as a lobby area, but I see a multitude of amazing picture locations! I've taken family portraits, wedding party portraits, and images of the bridesmaids and groomsmen on the ornate symmetrical staircase in the foyer.
I've shot many portraits of brides and grooms on the stairs there as well.
One thing that I feel sets me apart from other New York, New Jersey, and Brooklyn-based wedding photographers is my use of light. I excel at finding beautiful light in unconventional places.
I am also quite good at choosing unusual locations for portraits that other wedding photographers might not see, or think to use. This portrait perfectly exemplifies what I mean by that! I love creating portraits that make the viewer think, "Where was that taken?"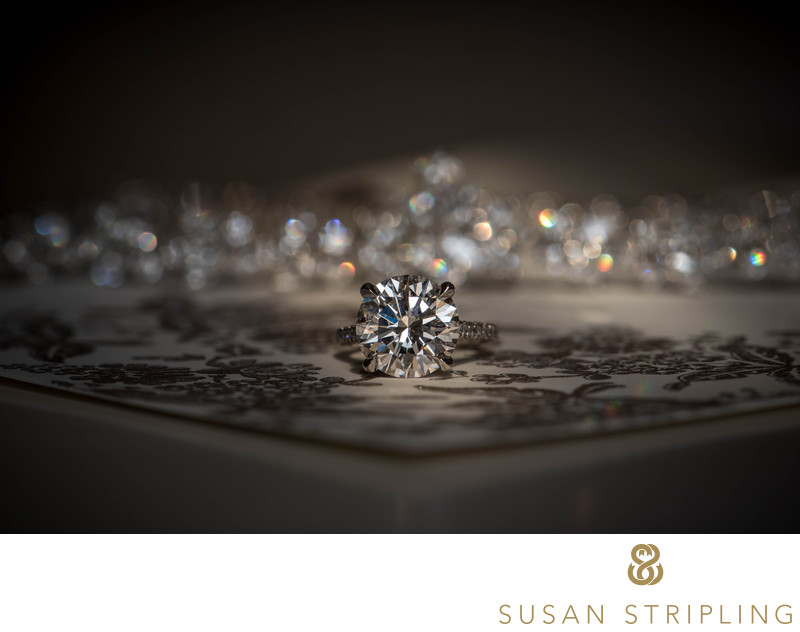 Wedding portrait locations at Oheka Castle
Where was this taken in Oheka Castle? I'll never tell.
It could be in that lobby that I love so much. It could be somewhere else. My point is that it's important that your wedding photographer be able to make beautiful images no matter where the location is, no matter what the conditions of the wedding day.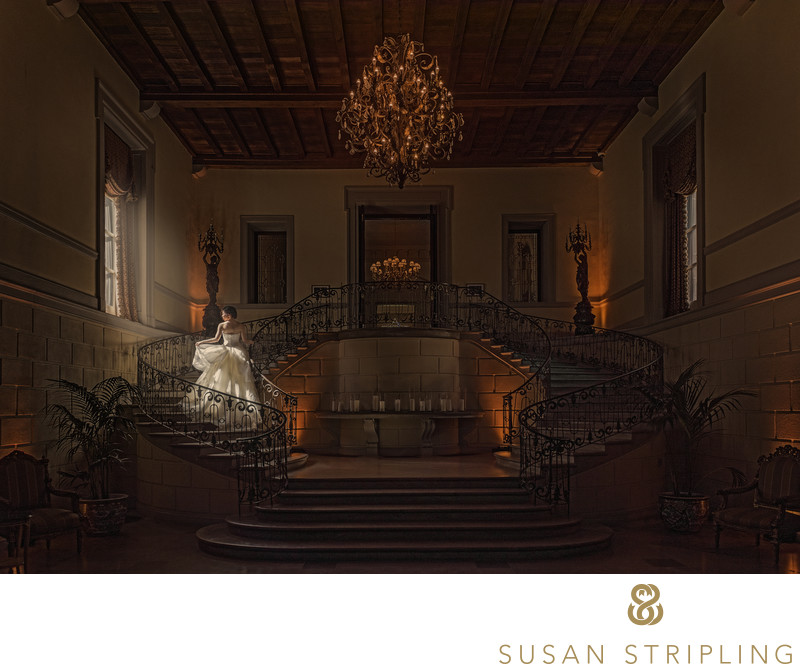 Whether it's raining or sunny, snowing or one hundred degrees outside, wedding photographers have to learn to excel in all situations. That includes finding light in unconventional places! It also includes turning an ordinary background into an extraordinary portrait location.
I also feel that one of my strengths as a wedding photographer is my ability to create scenarios for my clients wherein they can feel free to be themselves.
I'm not the photographer that will pose their client to excess. I don't want my clients to look back on their wedding images and remember me guiding them from pose to pose. I want them to remember how they felt, how they looked at each other, and what the moment was like. You can't pose a moment! It's my job to set the scene for the moment to happen, and then watch it unfold.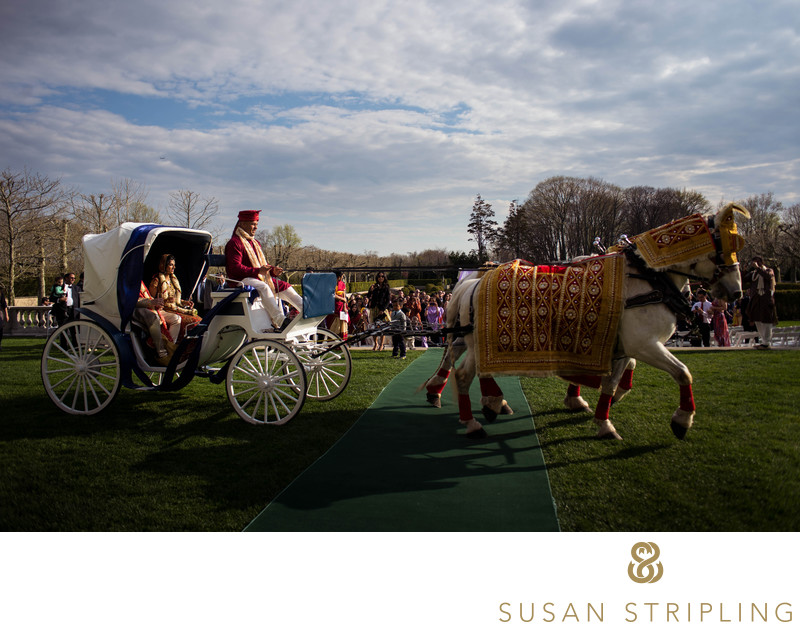 While I might direct my clients to stand in good light, to be in front of a wonderful background, and to be in a specific location, I'm never going to tell them how to behave or act. This image exemplifies that as well. This is a natural moment between a couple!

The story behind this image is actually quite simple. The bride had been posing for bridal portraits in front of this dark background, in this marvelous light. She realized that she had left her Pnina Tornai wedding gloves up in her room. People were dispatched to fetch the gloves. When the gloves arrived to the bride, her groom stepped up to help her put them on.




This resulted in a series of beautiful moments between bride and groom. This one was my favorite. It was the moment her gloves were all the way on, when they stopped and took a few seconds alone together. These are the moments that cannot be scripted. This is life as it happens. The scene had been set, but the bride and groom provided the moment.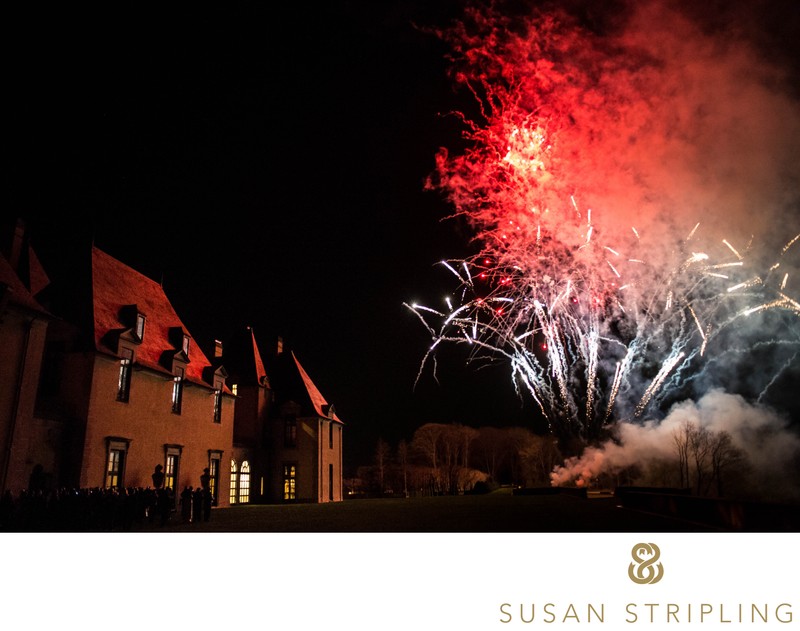 If you retain my services for your Oheka Castle wedding, you will receive the same loving care that I put into creating this portrait. I will always be striving to find new and interesting portrait locations in Oheka Castle, and I know there are so many more to discover. It's an excellent place for a Long Island wedding, and I look forward to many, many more weddings there.
Location: 135 W Gate Dr, Huntington, NY 11743.
Filename: 751_4055.jpg.
1/400; f/4.0; ISO 900; 116.0 mm.