Susan Stripling Photography
Palace at Somerset Park Wedding Photographer
Being a Palace at Somerset Park wedding photographer is an easy job.

The interiors of the venue are gorgeous. The exteriors are stunning. And when the sun sets, it's pure magic.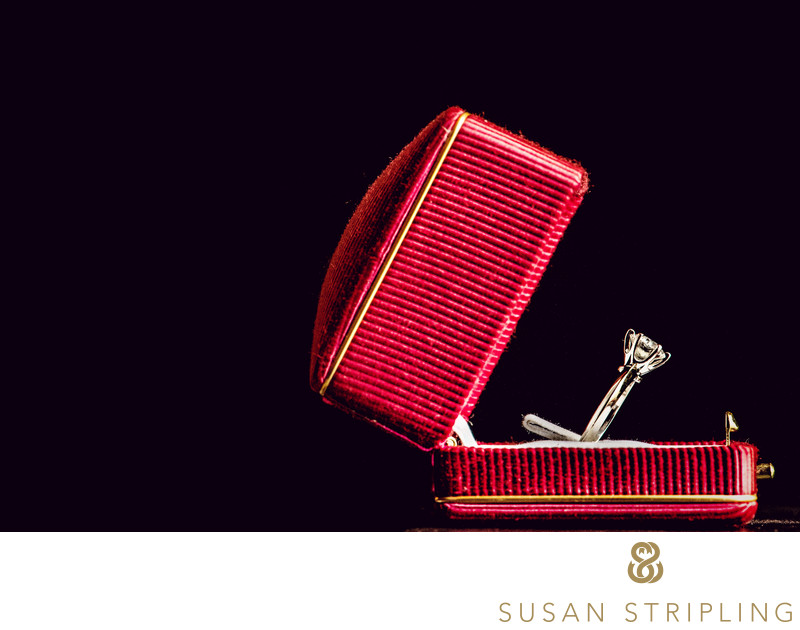 Wedding photos at the Palace at Somerset Park
At this Palace at Somerset Park wedding, the bride and groom took a few moments during cocktail hour to take some outdoor portraits.
We had already photographed them for a few minutes earlier in the day, but the sun was so high in the sky that it was hard to keep your eyes open!
The Palace at Somerset Park is a bright, white building, and it was reflecting the sun right into the eyes of the bride and groom. We made some lovely images, but I wanted some sunset portraits as well.
I had placed the bride and groom into gorgeous sunshine, allowing them to naturally interact with each other. This moment is totally unscripted, and I love how the groom lifted the hand of his bride to look at her wedding ring.
Wedding photographer in Somerset, New Jersey
It is always such an honor when I set the scene for a portrait, and a beautiful moment ensues.
I love the greenery from the grounds of the Palace at Somerset Park in the background, and the beautiful sunset light on the couple.
I always strive to create beautiful portraits for my clients while also infusing the images with the personality of the couple. This way you'll have gorgeously authentic images that show off you both, your surroundings, and your relationship as a twosome. I do think there is a time and a place for more stylized images, but the ones I'm most drawn to are totally unscripted!
Location: 333 Davidson Ave, Somerset, NJ 08873.
Filename: 431_070614_Lysochenko-Edit.JPG.
1/400; f/3.5; ISO 100; 200.0 mm.