Susan Stripling Photography
Palace at Somerset Park Wedding Photos
Weddings at the Palace at Somerset Park are a treat to photograph. The light there is beautiful, both indoors and outdoors. The grounds are gorgeous. The ballrooms are elegant. The staff is kind and helpful. In short, it's a great place to both get married and take your wedding photographs!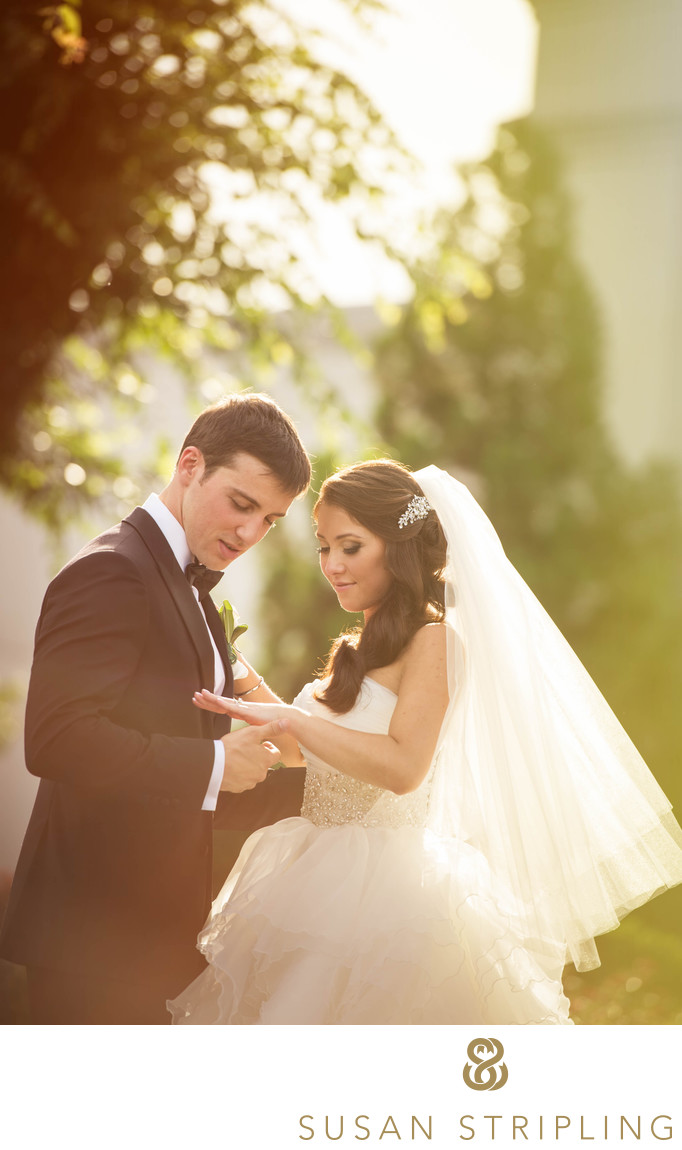 I love this moment between the bride and groom after their wedding ceremony. We went outside to take some additional portraits, and I caught this moment of the groom looking at her wedding bands. I love catching these sweet moments in between the portraits!There are so many wonderful outdoor locations to take portraits, that it can be easy to overlook the beautiful indoor areas.
At this wedding, the bride and groom wanted to see each other before the ceremony to take portraits of them both together. It was one o'clock in the afternoon, and so bright and blindingly hot outside, that outdoors wasn't a great choice for a first look.
I love bright light, harsh shadows, and dramatic exposures, but sometimes the comfort of the client has to come first! I found a gorgeous patch of light at the corner of the ballroom for the first look. While it wasn't a traditionally typical first look location, it provided us with utterly gorgeous light and a unique look to the scene.
I love this moment between the bride and groom because it's an honest, unposed, and unprompted moment. It was seconds after the groom saw the bride for the first time, and he was so moved that he kissed her hands. You cannot pose an image with this type of raw emotion!
Filename: 111_070614_Lysochenko.JPG.
1/400; f/2.8; ISO 5000; 200.0 mm.