Susan Stripling Photography
Philadelphia Marriot Wedding
The Philadelphia Marriott Downtown is a wonderful wedding venue for Philadelphia-area couples. It's large, comfortable, and has everything you'd want in terms of location. You're incredibly close to the Liberty Bell, Independence Hall, and Reading Terminal.

You're also very close to many of Philadelphia's most picturesque wedding locations. The number of incredible places to have your wedding day photographs taken in Philadelphia is almost too many to count. From the Art Museum steps to the lawn in front of the Barnes Foundation, Logan Circle to LOVE Park, Philly truly has it all!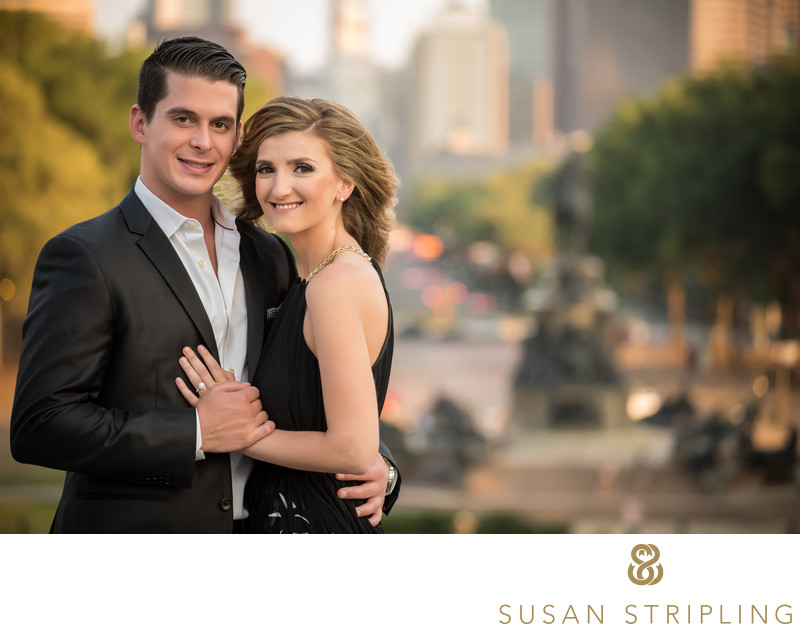 Philadelphia wedding
For this stellar winter wedding, we started at the bride's parents house for getting ready images.
We then moved to the Parish Shrine of Our Lady of Guadalupe in Lindenwold, New Jersey, for the wedding ceremony.
After that, we endured the craziest drive I've ever experienced on a wedding day, crawling for hours in the pouring ice and snow to make it to Center City Philadelphia for their reception at the Philadelphia Marriott Downtown. I cannot believe how long it took us to get from one location to the other, and how quickly the normal driving conditions became treacherous. I was an absolute all that the bride and groom state not only calm and collected, but had a great time all day long.
Bridal portrait with pet
One of my favorite moments from this day was at the very beginning of the photography coverage, when the bride had finished with hair and makeup, and got into her wedding dress.
How many brides can you say are brave enough to let the family dog shake their hand while wearing their wedding gown?
I adore this image for its' timeless appeal and clean, simple black and white processing. Mostly I adore this image for the wonderful moment captured, and the sweetness of the bride and her beloved pet.
My husband and I did not have our family pet at the time that we were married, but if we had, she certainly would've been in our photographs! I absolutely love that this bride included her dog in her images. I know this is an image that she and her family will treasure for years to come!
Filename: 094_022115_Panchella.JPG.
1/160; f/3.5; ISO 4000; 24.0 mm.