Best New York Headshots
How do you choose a photographer to take the best New York headshots possible?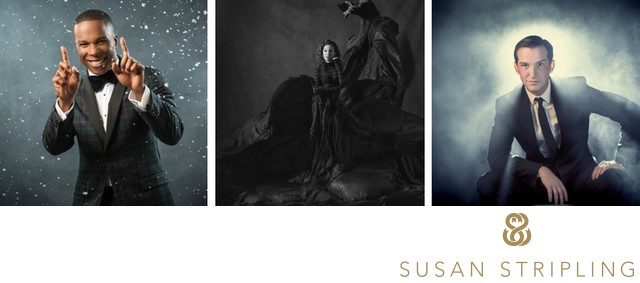 I can talk to you all day long about technique. I can discuss how to light a headshot, how to pose a subject, how to set up the perfect backdrop. We can talk about wardrobe for headshots. We can discuss makeup and hair styling for headshots.
All of that is wonderful and crucial information to have. It's something that anyone who takes the best New York headshots should talk about at length with their clients. It's all information that we would talk about, should you commission me to take your headshots.
However, just knowing how to technically take headshots is not enough.
What it really takes is an innate understanding of what a headshot is. Creating the best New York headshots means that you have to have the best understanding of why a headshot is so important to an aspiring and working New York actor.
Understanding the headshot business
I became a headshot photographer by first becoming a performer.
I went to college for theatre. I have a BFA in acting. I have always been a dancer. I remember every middle school theatre production I was in. I remember ever single high school stage that I danced and acted on. I recall every second of every single production in my college theater program. I remember building sets. I know how to hang lights.
I have acted, danced, sung (albeit badly!), played the lead, and been buried in the back of the ensemble. I have been a stage manager for plays and musicals. I have moved sets, set props, sewed costumes, and sold tickets. I have been everything from the headliner of a show to the person giving out programs at the door.
Theater has been a huge part of my life for as long as I can remember. At first I wanted to be a ballerina. Then I wanted to be an actress. After quite awhile, I came to the realization that I wanted to be a theatre and headshot photographer. It has been incredible to see how my entire life loving the theatre and studying it has led me to becoming the photographer that I am today.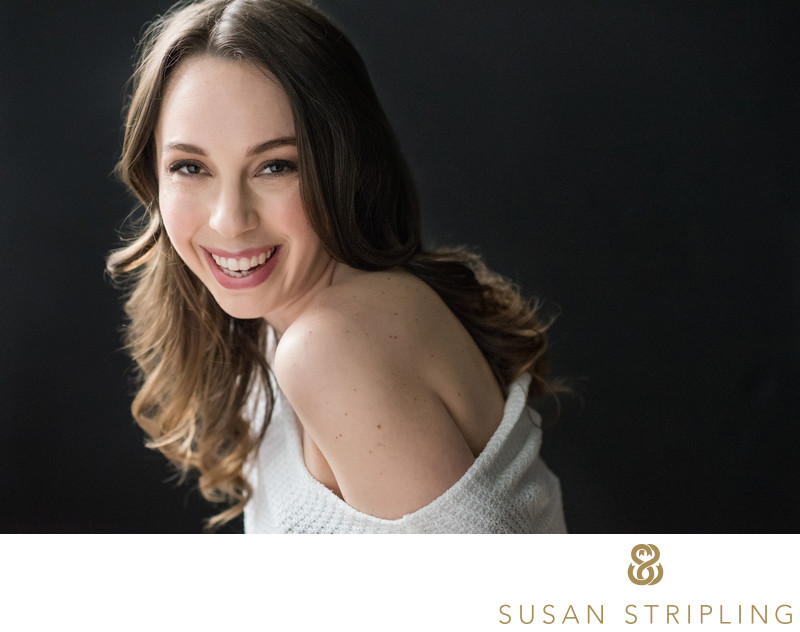 Taking your first headshots
I graduated from college with a BFA, and I moved to New York the next day. I settled into my tiny Brooklyn apartment and the first thing that I did was buy a copy of Backstage magazine. I was ready to find a headshot photographer, get my pictures taken, and join the long lines at non-equity open call auditions!
I had no idea how to find my headshot photographer, so I called photographers that advertised in Backstage. This was before everyone had a website and social media. It's much easier to find the photographer who takes the best New York headshots these days. You can look on Facebook and search through Instagram. You can look up a list of websites. You can ask your friends.
The most important thing you can do when taking your first headshots is to not be afraid! Once you find your photographer and create a connection with him or her, you'll be ready to be yourself in front of the camera. Think of it like a trust fall - your photographer will be there to catch you!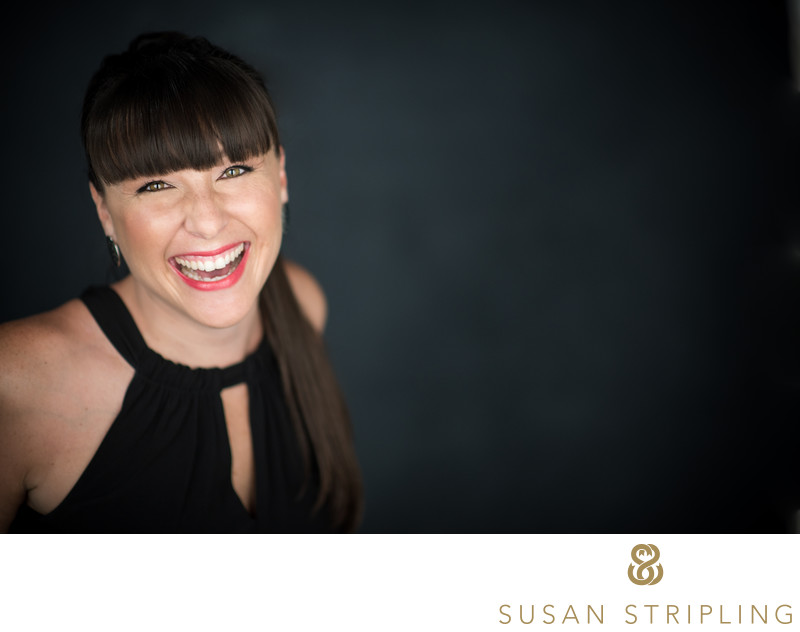 Connecting with your headshot photographer
It's crucial that you talk to your chosen photographer before having your headshots taken. Why is this? The connection that you have with your photographer will carry you through your headshot session and truly make or break the shoot!
When clients come into my studio to get their headshots taken I always sit and talk with them first. Sometimes we talk for twenty minutes, sometimes an hour or more! If they're getting hair and makeup done, we'll chat while the stylists work on their look.
Why do we do this? Getting to know my clients is crucial to connecting with them. Connecting with them is crucial to capturing their unique spirit in their headshot.
What do we talk about? Everything, anything, and nothing all at the same time! We chat about their career. We talk about where they went to school. We talk about the weather. We discuss the current Broadway season. We make up our own Tony voter ballots. We talk about clothes, politics, books, anything and everything.
What we talk about is not important. The fact that we're talking and chatting like friends is what's important. As my clients get to know me, I get to know them. As I get to know them, they get to know me. As we get to know each other better, we connect on a more honest level, like friends. It's much easier to capture the spirit of a friend in a photograph than a stranger!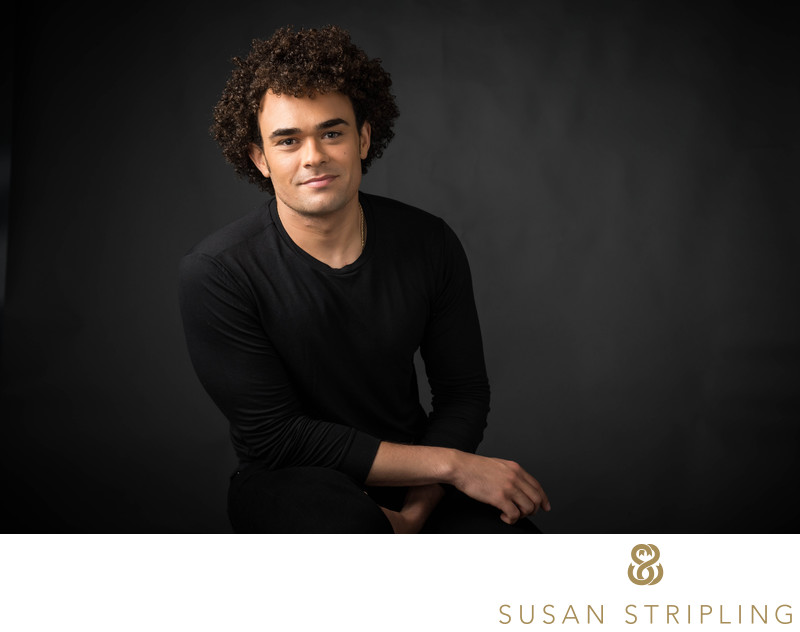 Being nervous at your headshot session
I well remember the first headshot session that I had done. I had no idea what to do! I was awkward when chatting with the photographer. I second-guessed everything that I brought to wear. I felt awkward, nervous, and suddenly so gangly and body-confused!
I wish that I could talk to my twenty-one year old self and tell her to calm down! I wish that I had put all of my nerves and fear into the hands of the photographer that I couldn't seem to let myself trust. If I had trusted my photographer - who was excellent! - I feel that I could have been more accurately captured in my headshots.
When I look back at my first headshots, I see a nervous kid who was unsure. If I saw that in my headshots, I'm sure that agents and casting directors saw that, too. My headshot became the actual embodiment of all of my fears, and I carried that with me to every audition that I went to.
When I look back at my first headshots, I see a kid who didn't know much about the business of theatre. You see, I got a great education on acting and dance from my college, but zero education about the business of being a working actor. I graduated with no idea of how to go to an audition. I graduated with no clue of how to find an agent or a manager, or if I even DID find an agent or manager, what an agent or manager really even DID.
I was clueless.
Because I was clueless, I was also afraid. Because I could not let go of that fear, I carried it into my headshot session. I carried it past hair and makeup. I carried it into the sleeveless black shirt that I wore, that I still have even now. I carried it out onto that photographer's rooftop deck, and right into my headshots.
I still remember the entire session. I remember the air on my face as I sat where the light met the shadows in the doorway from the photographer's studio to the roofdeck. I remember deciding to add another roll of film to my session because I was afraid we didn't have "the shot" yet. I remember it all - you will, too. Hopefully remembering your headshot session experience will be a more positive memory than mine!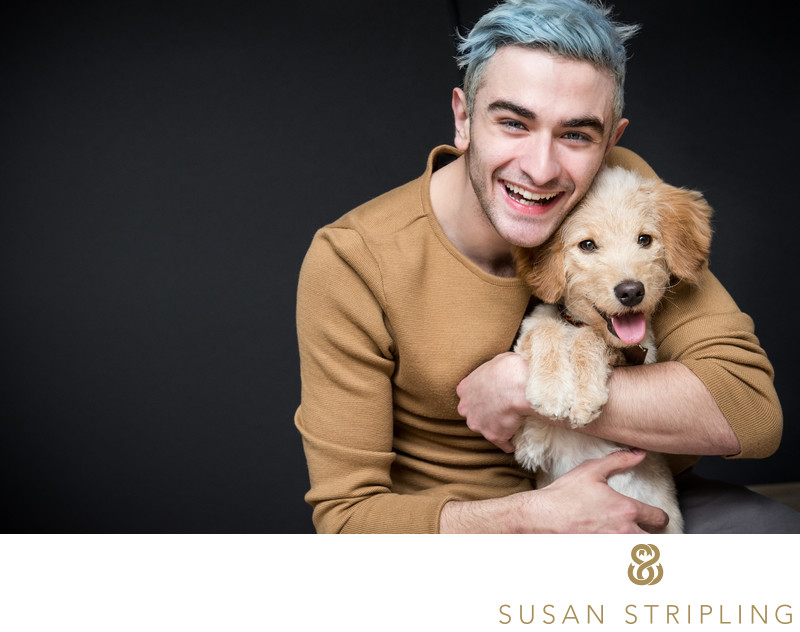 Overcoming your fears as an actor
Fear and uncertainty is something that actors grapple with often, and you want to be careful that doesn't spill over into your headshot session.
Actors feel fear when they think of the possible "what if" outcomes of their auditions, their headshots, their careers. What if you fail? What if you pay money for headshots and hate them? What if you go to auditions and get no roles, not ever? What if you're stuck like Cathy in The Next Five Years, spending summer after summer in Ohio?
It can be so easy to get lost in the trap of "what if." It happens to me in my photography career. What if no one ever hires me again? What if I never shoot another wedding? What if not a single other actor or actress or dancer hires me to take their headshots? What if the market falls apart? What if something happens to me and I can no longer shoot, for whatever reason? What if my new studio fails? What if, what if, what if?
If I spend all of my time thinking about what could happen that's negative, I'm closing the door on what ELSE could happen. I'm ignoring the possibilities of positive outcomes. What if I have my best year ever? What if my studio is a huge success? What if I succeed beyond my wildest dreams?
As an actor, what if you make it? What if you sign with the best agent possible? What if your next audition is your big break? What if your next ensemble role leads to an understudy role, which leads to going on, which leads to taking over the role? What if this is what you were meant to do, and today is just the beginning?
What if this headshot session is the beginning of all of that?
What if today really IS the first day of the rest of your life? What if you look back on this headshot session as the day you shoot the picture that launches your miraculous career? Why can't THAT be your "what if?"
Being authentic in your headshots
Put quite simply, to get the best New York headshots, you have to be authentic in your shoot.
How do you do that when you're nervous? How do you do that when the "what if's" are crowding your brain? How do you do that when you have no idea how to pose for a headshot?
The great thing about hiring a photographer who takes the best New York headshots is that your photographer will help you with ALL of that.
I so vividly remember being the scared kid in front of the photographer's lens that I have made it my mission as a headshot photographer to make sure that NONE of my clients EVER feel that way.
The first thing that I do is create a comfortable, casual studio where my clients can feel at home. We play great music, grab a latte, and settle in. I have water for you, cozy chairs, and a generally welcoming, warm atmosphere. Making my clients comfortable is the first step to creating an authentic headshot.
The second thing I do is make sure that my clients show up to the session feeling prepared and educated. We talk before the session, whether it's by phone, in person, or via email. I make sure that my clients have all the paperwork and tips that they need to be ready for their shoot. They'll know what to bring to wear, know to come with clean hair and a clean face, know where my studio is located, and be as educated as possible. That confidence goes a long way to establishing a great working relationship from the very start.
The third thing that I do as a headshot photographer to create authentic portraits of my clients is to establish a comfortable shooting relationship. When my clients are in front of my camera, we're not shooting all the time. We chat, shoot a bit, and chat some more. We take small breaks to change clothes, adjust makeup, or get your hair touched up.
It's important to me, as a person as well as a headshot photographer, that my clients feel like they're hanging out with a friend. When my clients make eye contact with my lens, it needs to feel like they're looking at a human being, not a camera. Anyone can smile at a camera. Anyone can meet the "eye" of the lens. It takes a good comfort level to be able to make honest eye contact with the camera. I strive to make sure that experience is a wonderful one for all of my clients.
Enjoying your headshot session
If after all of this, you're still nervous, that's okay! No matter where you are in your career, getting your headshots taken can be daunting. I understand, and I empathize.
I'd love to talk to you about your headshot needs. I'd love to hear what you want to accomplish at your shoot. I'd love to hear your fears and your concerns. I'd love to know what brings you joy as a performer. I'd love to schedule your session, and make it an extraordinary experience for you. I cannot wait to talk to you!
Location: 67 35th Street Suite B528 Box #71 Brooklyn NY 11232.
Filename: SS1_4382.jpg.
1/800; f/1.4; ISO 640; 85.0 mm.