Dance Photography New York
There are so many different types of dance photographers in New York.
There are dance photographers who specialize in natural light dance images, taking dancers and performers into the Manhattan streets to shoot. If you're looking for street dance photography, there are many amazing locations in New York to shoot.
You can take stellar dance photos in Central Park, on the Highline, and in Battery Park. You can go to Brooklyn and take dance photos n the Brooklyn Promenade, in Brooklyn Bridge Park, or on the Brooklyn Bridge itself. You can find beautiful pockets of light and scenery in Prospect Park for beautiful dance photos.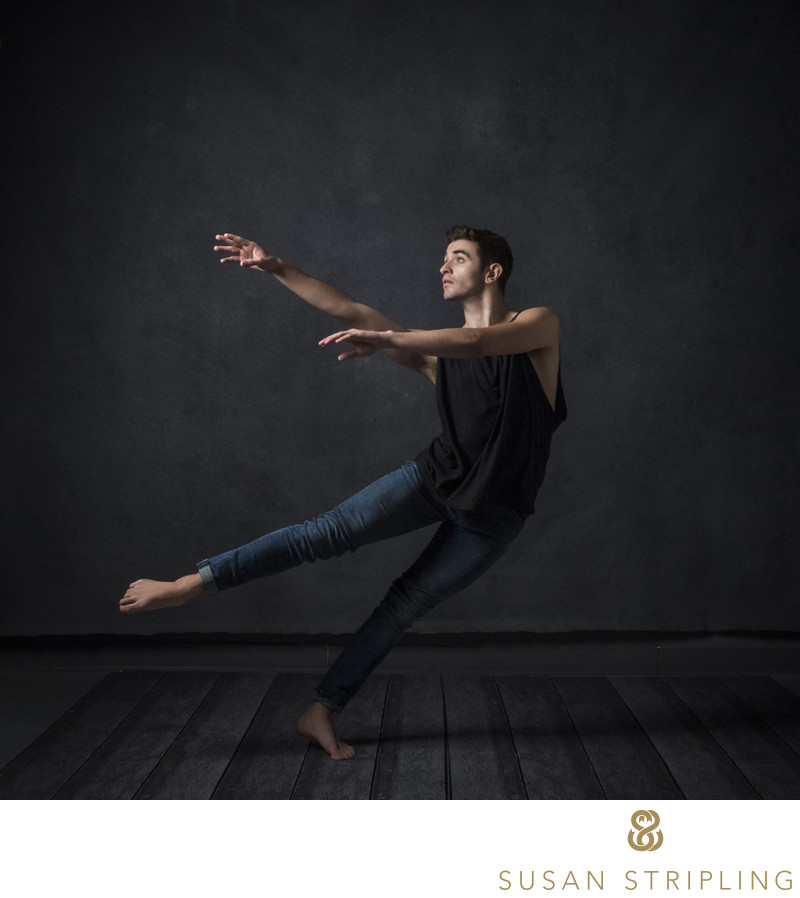 There are also dance photographers in New York who specialize in studio work. While you can have amazing natural backdrops if you shoot outside, there is a lot to be said for shooting in the studio. The photographer has control over the lighting, whether it's noon or two o'clock in the morning.
With studio lighting, you can make it look like it's sunny when it's pouring rain outside. You can make it look like summer in the dead of a cold New York winter. I love shooting outside in Manhattan and Brooklyn locations. I also love shooting dance photographers in New York indoors in my Brooklyn studio.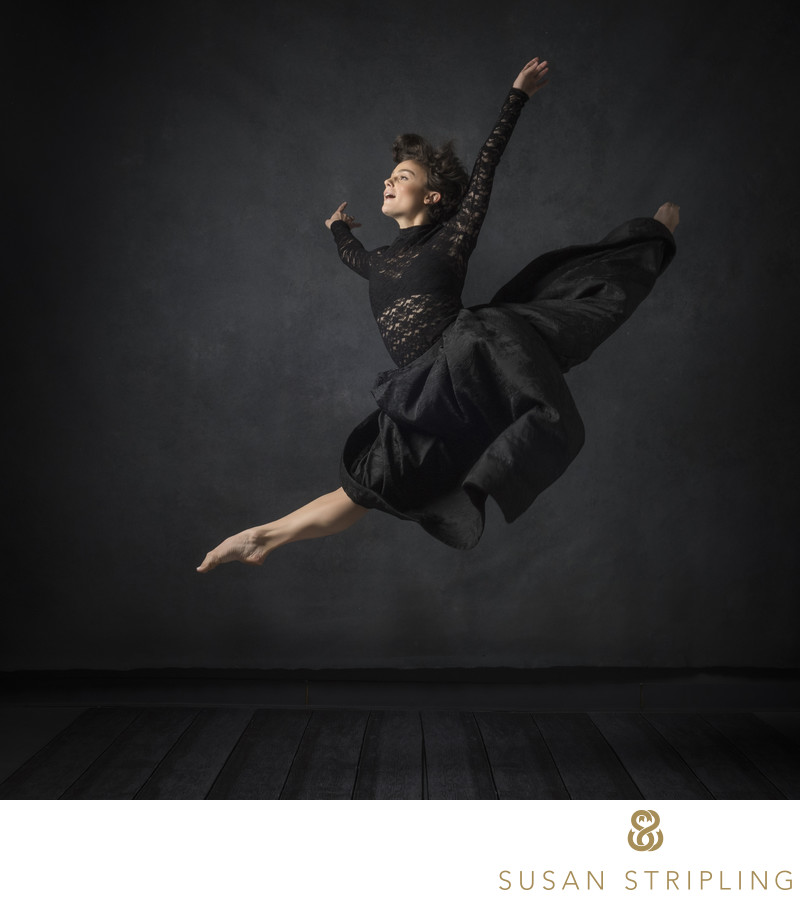 I don't just take dance photographs in New York. My studio is in Industry City, Sunset Park, Brooklyn. I have photographed Juilliard graduates, and graduates of Florida State University. I have photographed graduates from many other top dance schools. I have photographed Broadway dancers from Follies, Pippin, Big Fish, Hamilton an American Musical, and Sleep No More.
I aspire to photograph dancers from Parsons Dance, Broadway, Off Broadway, students of the Broadway Dance Center, Dance New Amsterdam, students of Mark Morris dance, and students of Steps on Broadway. I would love to photograph more Juilliard dancers, as well as students of the LaGuardia School and Frank Sinatra School of the Arts.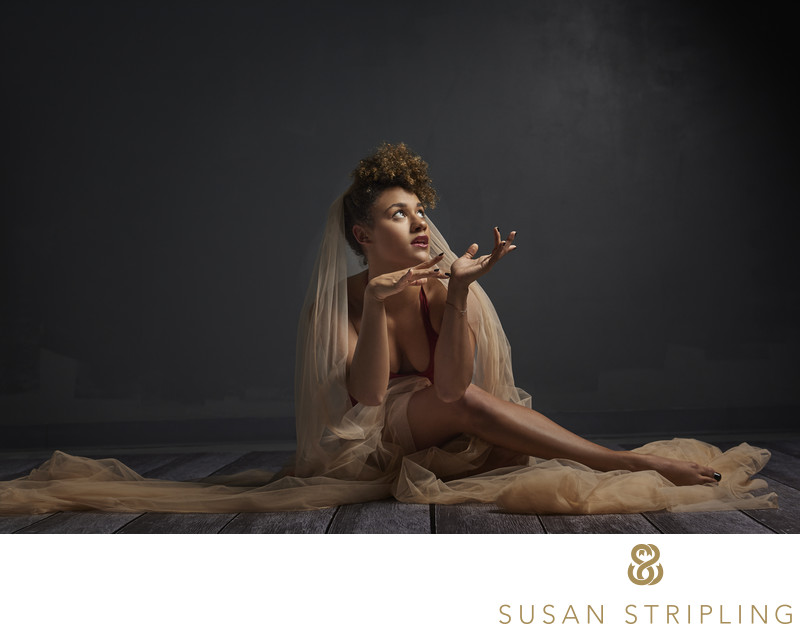 I am so fortunate to have been able to photograph some extraordinary dancers in my career, including Ariana DeBose of Hamilton an American Musical, where she originated the role of the aptly named "the bullet." Ariana was first trained at CC & Co. Dance Complex in Raleigh, North Carolina. She has trained with the Western Carolina University's Triple Arts Broadway Series.
Her performances have included works by noted choreographers such as Elizabeth Parkinson, Joe Lanteri, and Josh Bergasse. During her time on the sixth season of So You Think You Can Dance, Ariana performed pieces by Tyce Diorio, Martha Nichols, and Tabitha and Napoleon D'umo. She has been seen on television on The Breaks (VHI), Blue Bloods, So You Think You Can Dance, and One Life to Live. On Broadway, she was in Diane Paulus' Pippin revival, as Mary Wilson in Motown the Musical, and as Nautica in Andy Blankenbuehler's Bring it On choreography.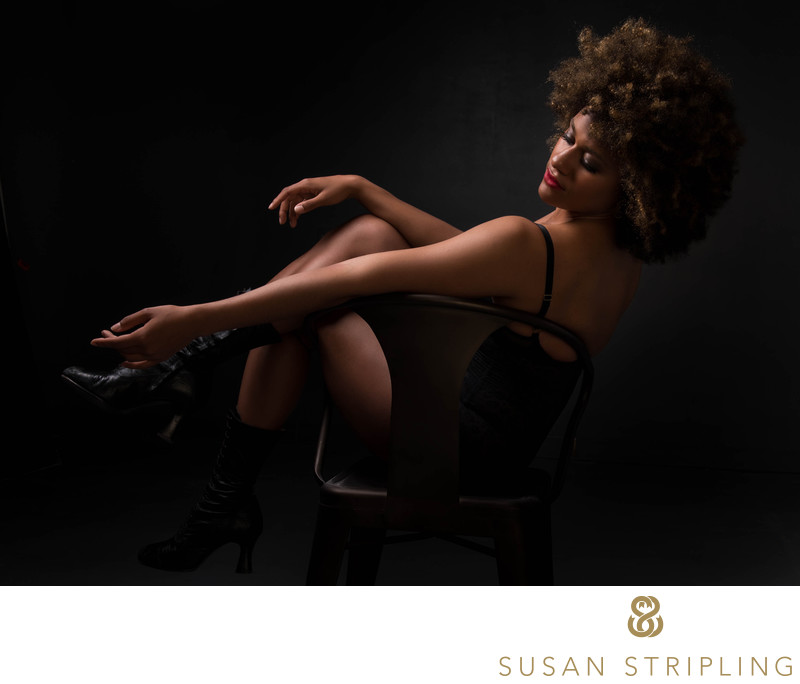 Ariana joined the cast of Hamilton an American Musical as "the bullet" at the Public and transferred to the Richard Rodgers on Broadway when the show transferred. This image of her encapsulate everything that I am striving towards as a dance photographer in New York.
The lighting is simple, yet dramatic. It illuminates the face and body of my subject, highlighting her facial expression and the lines of her movement. The composition is dramatic and off-kilter, turning standard dance photography on it's head (literally!). I love the untraditional angle, since it draws your eye directly to the beautiful movement of the dancer.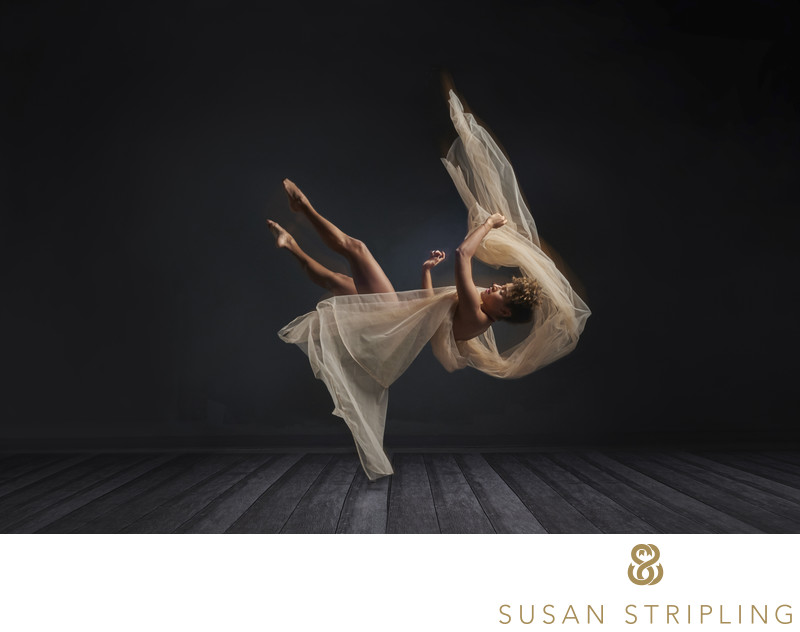 While I do strive to take standard portraits of dancers, I always like to defy convention for a handful of shots per session. I want to create something unique and different for every dancer that comes into my studio.
Whether we're shooting inside or outside, I promise to create images for you that are unique to your particular skills and body type. If you're looking for dance photography in New York, I hope that you'll contact me. I'd love to hear more about your ideas for a shoot. I look forward to hearing from you and working with you soon!
Location: 67 35th Street, Suite B528, Box 71, Brooklyn, New York, 11232.
Filename: 751_6629 .jpg.
1/40; f/4.0; ISO 250; 85.0 mm.