New York Theatrical Photographer
Being a New York theatrical photographer is basically a dream come true.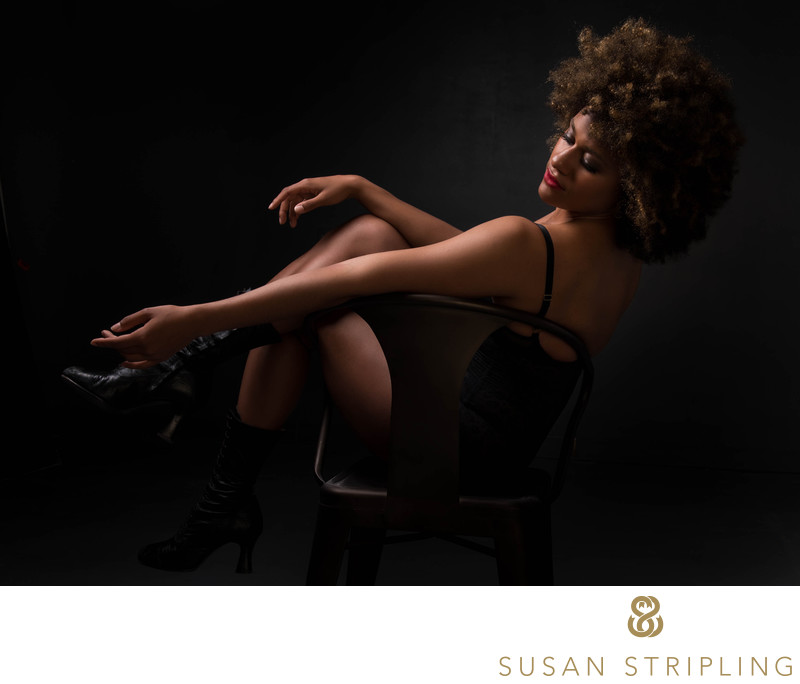 I have photographed performers who have appeared in Big Fish, Pippin, An American in Paris, Follies, Cinderella, She Loves Me, On Your Feet, Hamilton an American Musical, Cats, Groundhog Day, Mean Girls, Moulin Rouge, Aladdin, Carousel, Book of Mormon and many other shows.
I also love being a theatre photographer because I am a former performer. I understand and appreciate the art form, bringing a great respect and love for the theatre to every single shoot that I undertake.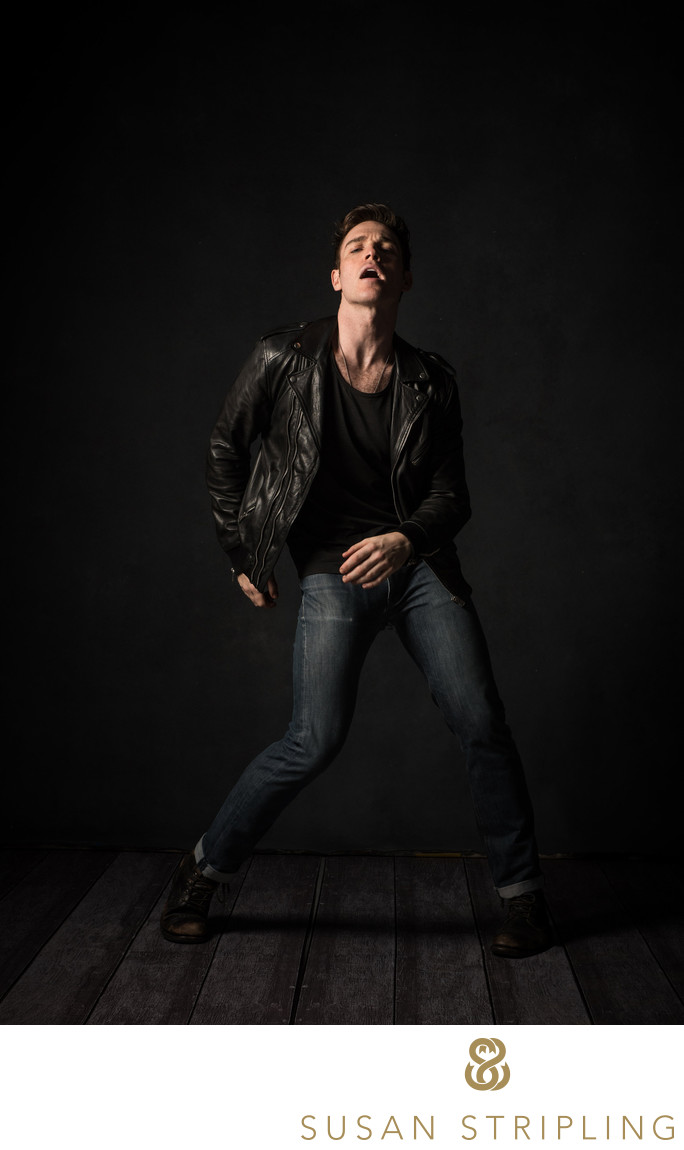 I began documenting theatrical productions when I was in college. I utterly adore photographing the performing arts, and remember hanging around my college theatrical productions with my old film camera, developing the images in the ancient college darkroom. From there, after my move to Florida, I took pictures for several years of productions at the Tallahassee Little Theatre. I photographed headshots for the graduating seniors of the local college's amazing theatre program, watching those people go on to thriving Broadway careers.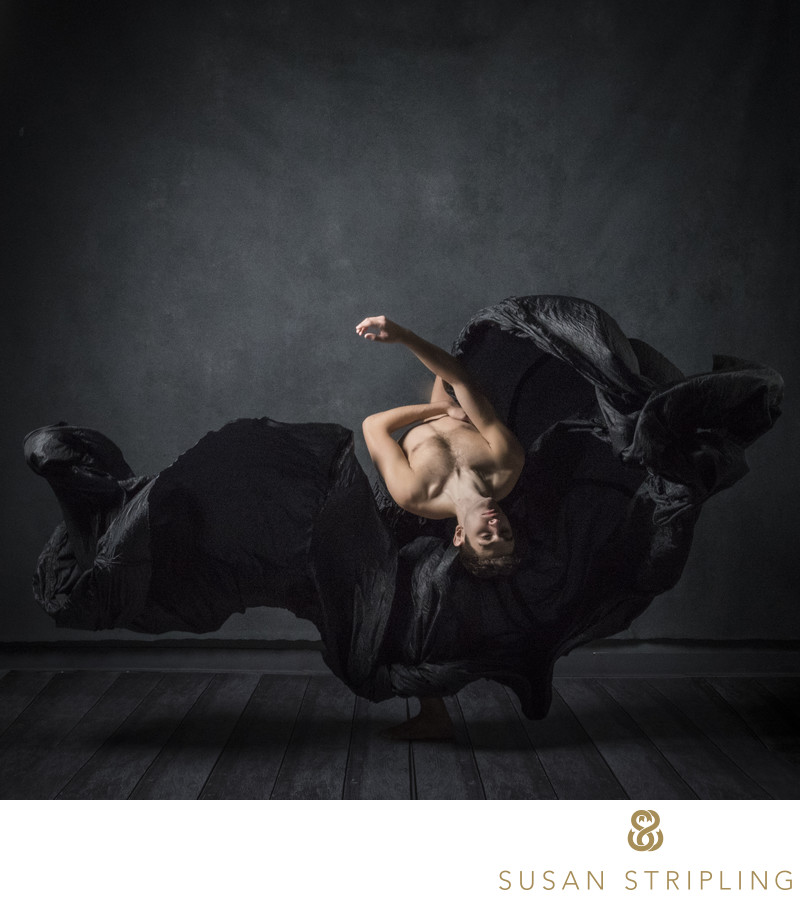 All of that ended when I moved to New York, or so I thought! Quickly after moving to New York in 2008, I was approached by a former Tallahassee client turned Broadway actress. Leslie Flesner was appearing in the Bernadette Peters revival of Follies, and wanted pictures of herself on the stage of the Marquis Theatre. I was only happy to oblige! I spent a wonderful afternoon with Leslie on the Follies set, and my love for theatrical photorgaphy was revived in a fresh new way.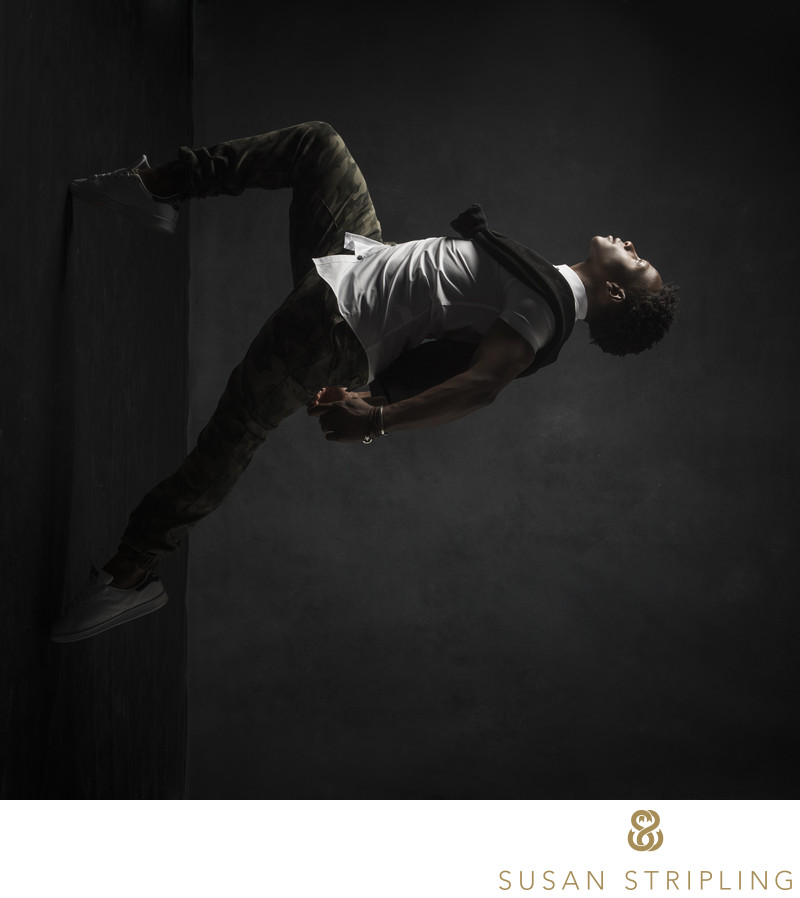 Over the following years, I worked with several amazing performers. Through friends of friends and the power of social media, I met and photographed some incredible Broadway performers. My career has brought me to being a theatrical photographer of not just modeling images, headshots, and portraits, but theatrical productions.
It is my lifelong dream to be a New York theatrical photographer specializing in production stills and marketing images for Broadway, Off-Broadway, and Regional shows. I'd love to work with the Roundabout Theatre Company, an organization I have been fond of since I interned with them back in 1999.
Being located in New York, I'm so close to so many amazing theatrical houses, and I hope to work with them soon. From the Papermill Playhouse in Millburn, New Jersey to the Richard Rodgers Theatre on Broadway, there are so many amazing places to view live theatre in the New York area.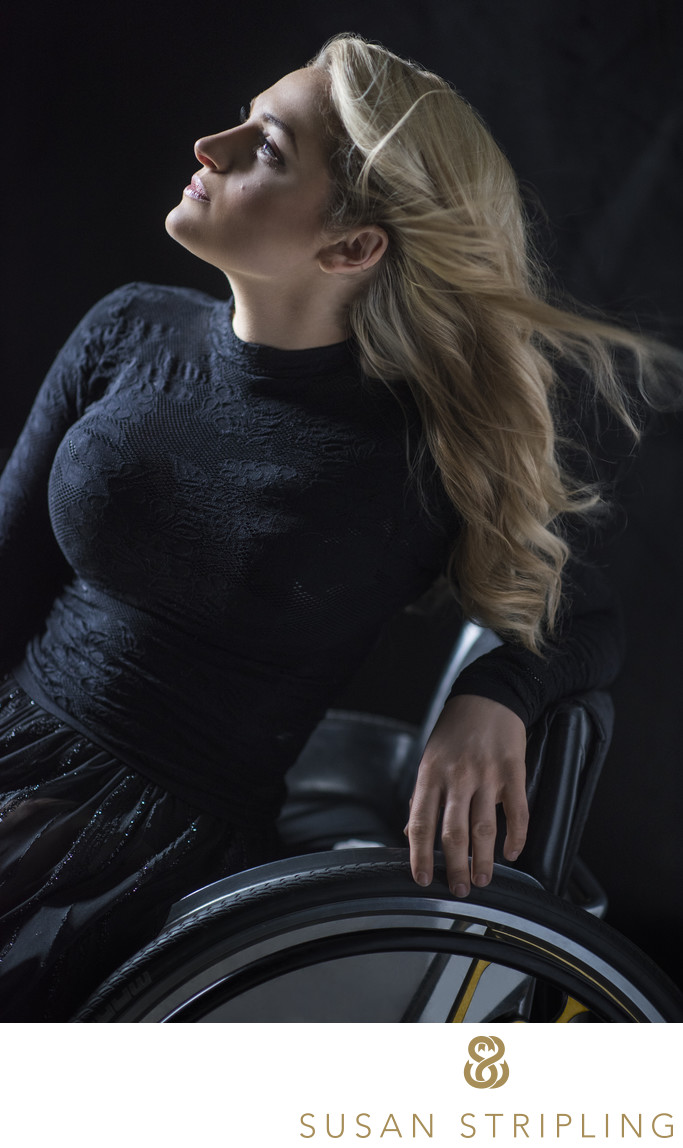 This theatrical portrait is of Carleigh Bettiol, a dancer and former ensemble member in Hamilton an American Musical. Carleigh has an extraordinary look, and I wanted to capture her elegance and beauty in a classical theatrical portrait.
Why would you hire a theatrical photographer? Perhaps you need production stills of your performance. Perhaps you need theatrical portraits of your performers, principals, and ensemble members. Perhaps you need marketing materials. Maybe you need the show recorded for posterity, your Playbills, or a book.
Whatever the need, I'd love to be your photographer. Please contact the studio with any production inquiries, both large and small. I'd love to talk to you!
Location: 67 35th Street, Suite B528, Box 71, Brooklyn, New York, 11232.
Filename: SS4_7941 _4.jpg.
1/160; f/2.5; ISO 64; 85.0 mm.