Actor Headshots NYC
Almost every single headshot session I shoot begins with one phrase:
"I hate having my headshots taken!"
I can't help but laugh, that response is so common. I also cannot help but be a bit heartbroken that so many actors and actresses have not had wonderful experiences with their past headshot photography sessions.
When pressed to ask why so many didn't love taking their headshots, I have gotten a variety of answers:
"The photographer didn't listen when I told him/her about the looks I wanted to achieve."
"The makeup artist went way too heavy on my makeup and I don't look like myself."
"I chose the wrong outfits and the photographer didn't really help me choose better ones."
"I felt a little lost and didn't know what to do."
This should never be the experience that anyone has with their headshot session. I can promise you that will never be the experience that you will have in my studio!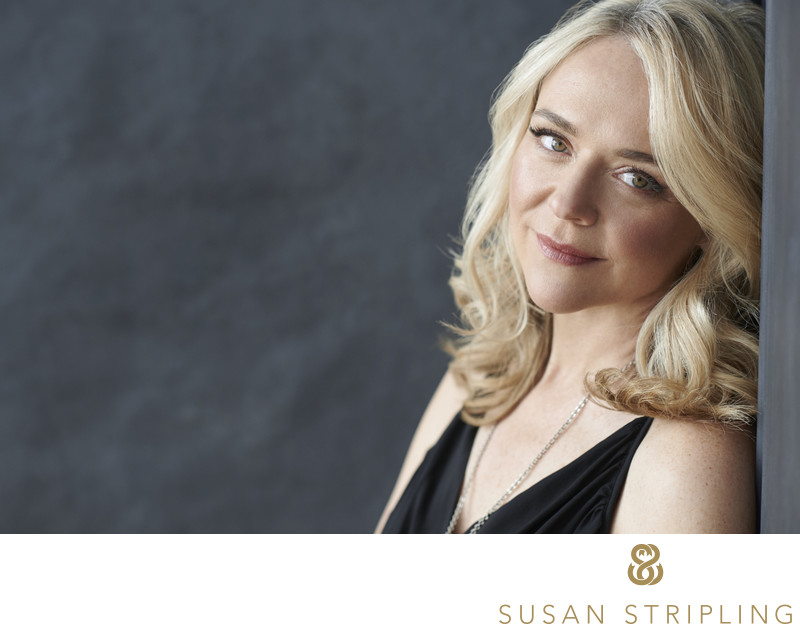 Learning to love your headshot session
The first step to loving your headshot session experience is education. How can you enjoy something when you have unanswered questions, don't know how the day will go, and are unsure about any aspect of the shoot itself?
For that reason, I created a hugely comprehensive question and answers page on my website. You can view that page here!
My goal is to get as much information in your hands as possible before you even click on the contact button on my website.
I know that it is important to understand precisely what a headshot session in my studio costs. It's important to know what each of the packages are, and precisely what they contain. It's crucial that you understand that, as it will help you choose the headshot session package that is right for you.
It's also important to understand how many images you can get retouched for each package. You'll understand how to choose the images that you would like retouched, and how to send those choices to me.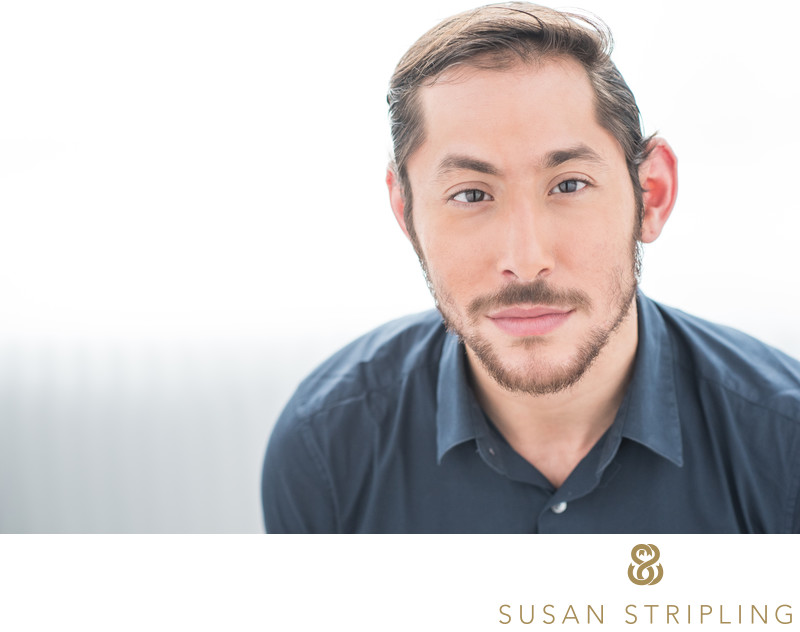 On this page, you will also learn the difference between my headshot session and personal branding sessions for actors. I know that many actors these days need current images for their social media profiles and websites, which is what led me to create this fantastic type of session. It is a hybrid between a branding session and a headshot session, and you will receive images that suit both of those specific needs.
On my information page you will also learn everything that you need to know about what to wear for your headshot session. You will learn what type of shirts to bring, what type of accessories are great and which are not, and even what to do with your glasses. Let us not leave any stone unturned, we even discuss what to do if you'd like to arrive to your session with a beard and leave clean-shaven!
Having all of this information at your disposal means that you can educate yourself about every aspect of the headshot session process. I find that once I am very educated about a subject, I am less afraid of it and much more comfortable. This level of education will mean that you can walk into your headshot session with great confidence!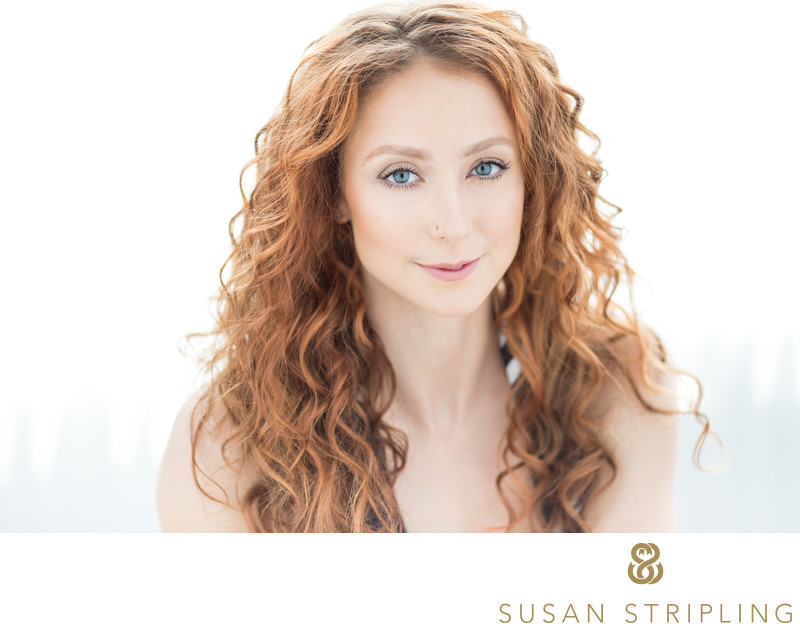 Choosing the right headshot for you
Another reason that actors often tell me that they dislike the headshot process is because they often find it difficult to choose the right headshot from their proofs. When you are presented with so many photograph of yourself, how do you know which one is the right one to choose?
Choosing your headset can be difficult because the headset has to accomplish several different things. First and foremost, it has to look like you. Not you from five years ago, not you with a lot of makeup on, but genuinely and honestly you. Second of all, your headshot has to give the viewer a great sense of your personality.
I do recommend that you seek the opinion of your closest friends, family, agents, and managers choosing your headshot.
Why is this? After all, if you seek the opinion of so many people, aren't you just going to become confused when everybody chooses different pictures that they like best?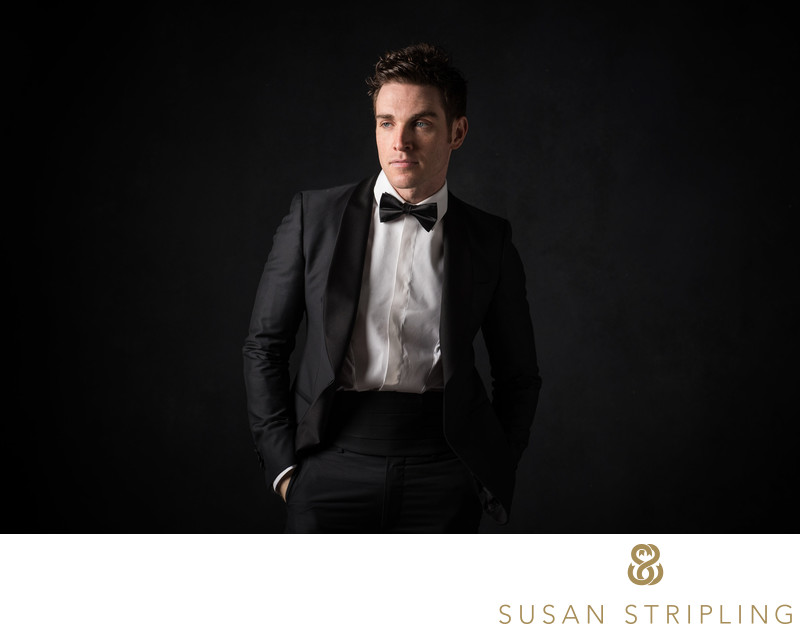 I know that this may sound complicated, but I am often the worst person to rely on when choosing a photograph of myself. I tend to pick images that minimize what I perceive as my flaws. I tend to like my face to look a specific way, and that way might not be the best and most accurate representation of what I really look like.
If you are working with an agent or a manager, I highly recommend that you involved him, her, or them in any headshot selection process. If they know you, and they know the type of work that you are often going out for, they can use their highly dialed in professional opinion to help you pick the best shot possible.
I would love to talk to you about your headshot needs. I would love to hear your fears, your thoughts, and your desires for the one picture that will represent you in auditions in the near future.
I would especially love to hear if you have had a headshot taken in the past, and not been completely thrilled with it. I would love to work with you to create a headshot for you that makes you feel the most like yourself, and one that you are excited to get out at audition!
Booking a headshot session in Brooklyn
When you are ready to book your headshot session, drop me an email or give me a call! We will start by talking about your session, and what you want your headshots to be like. We'll discuss style, attire, hair, makeup, and all the details of the shoot.
From there, we will choose a date and time for your headshot shoot. I will provide you with comprehensive directions to my studio in Industry City, in the Sunset Park neighborhood of Brooklyn.
I will also send you booking information and your booking contract via email. The entire booking process is very easy, very self-explanatory, and takes place one hundred percent online. It's very simple, and can be done at any hour of the day or night.
To learn more, and book your session today, get in touch! I look forward to hearing from you!
Filename: vella copy.jpg.
1/400; f/2.5; ISO 1250; 135.0 mm.