Manhattan Actors Headshots
So you're an actor in Manhattan - congratulations!
Actors in New York
As I'm sure you well know, New York is a popular place for actors to live and work. Many aspiring actors go to school here. Other aspiring actors move here after college or school graduations.
Some performers come to New York to receive further training in theatre, dance, film, and television acting. Actors pursue dreams of starring on and off-Broadway, achieving a career in television, working in the film industry, performing professionally.
I'm sure that I don't have to tell you that making it in New York as a professional working actor is difficult. With so many actors vying for so few jobs, how do you stand out?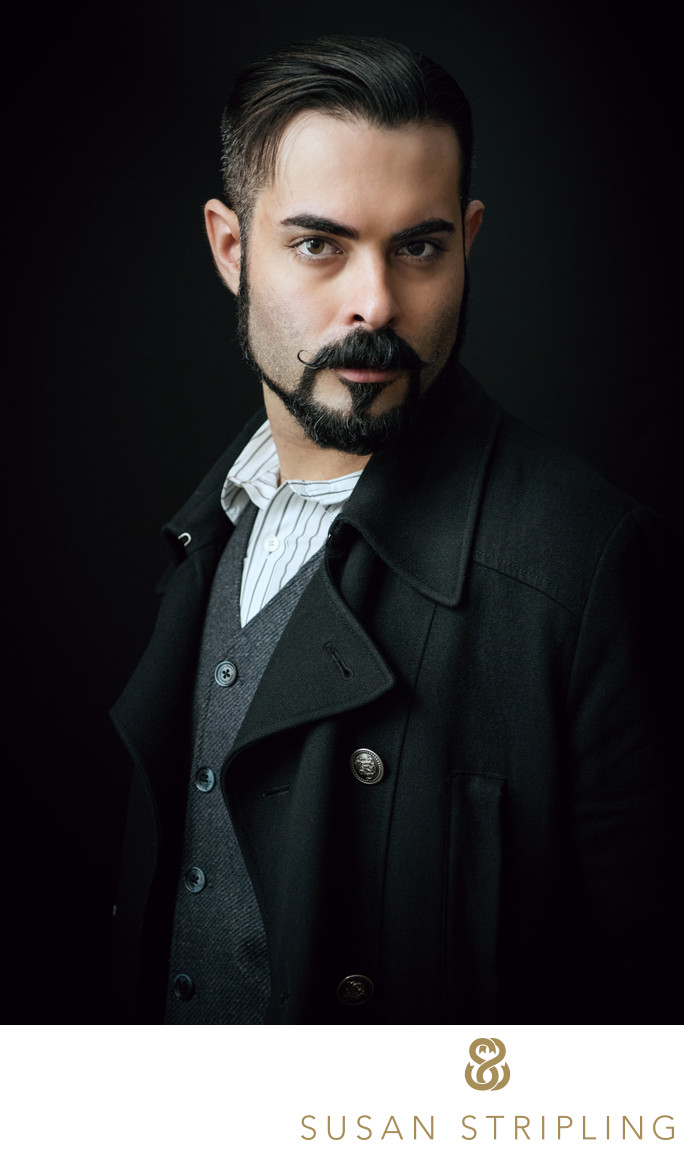 Standing out as an actor in New York
How do you stand out as an actor in one of the most competitive entertainment cities in the world?
Backstage offers up a great list of ways to stand out. This list is comprehensive, and my favorite of their advice, quoted directly from Backstage, is "Do whatever you do with excellence. Even if you're currently waiting tables or doing extra work—excel in it. Practicing excellence anywhere prepares you to deliver high-quality work as a professional."
This is fantastic advice for anyone trying to make it as a professional actor in New York. Some advice that I have includes:
Always work to better and practice your craft. You are never done learning. You are never done practicing. No matter where you are in your career, there is always something new to learn.
Be inspired by life around you. The more I live in the world, the better a photographer and artist I am. The more I experience life, the more well-rounded a person I am. All of these things will also help you improve as an actor and a person.
Be a delight to work with. At every shoot, in every meeting, at every headshot session, and at every wedding I shoot I strive to be a joy to be work with. I also work hard to be a bright light in any situation, both in work and in life. This has resulted in people wanting to work with me, and has also made me a happier person!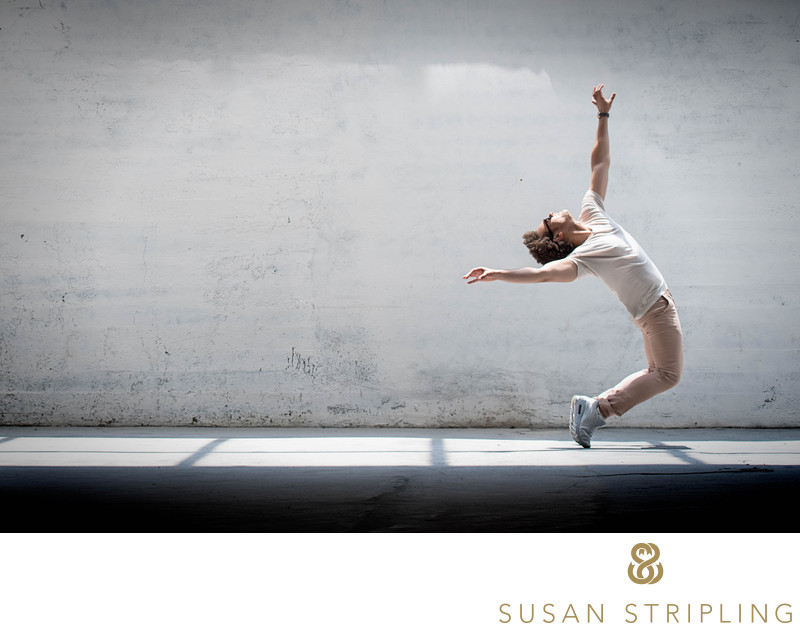 Finding a headshot photographer in New York
Another thing that will help you stand out is your headshot. But how do you find that perfect photographer to take the perfect headshot for you?
When you Google "Manhattan actors headshots", you get a long, long, LONG list of photographers to choose from. Sometimes a search for headshot photographers gives you exactly what you want : headshots for working actors.
Sometimes a search for headshot photographers reveals photographers who say they shoot sessions for:
Musician promo photos
Corporate headshots
Executive headshots
Publicity sessions
Headshots for websites
Personal branding sessions
Corporate portraits
Business portraits
Business headshots
Digital headshots
What does all of this even MEAN? What are you looking for?
First of all, not all headshots are created equal. A headshot for an executive, businessperson, or business is not the same as an acting headshot.
That's not to say that you should discount the photographer with executive or corporate headshots on their website. The art of headshots can be similar from acting needs to business needs, but you do need to talk to that photographer to make sure that he or she understands what an acting headshot is and how it differs from a headshot of a corporate executive!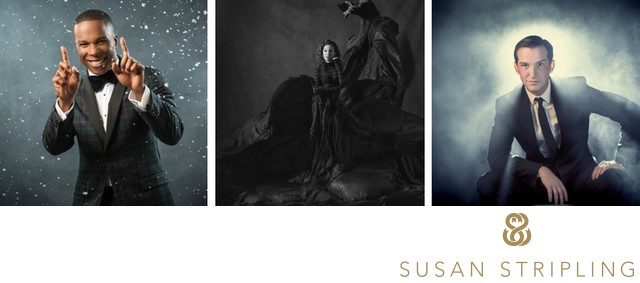 Hiring a headshot photographer in New York
You're deep in the trenches of a Google search, wondering how you're ever going to find the perfect headshot photographer for you in New York City. What are some other ways you can research that perfect headshot photographer?
Online listings such as Backstage
Ask your friends who have had headshots taken already
Ask other industry professionals that you trust
Ask your agent or manager who they recommend
Look up some of your favorite actors' headshots. Take a look through a Playbill and hunt down who shot the headshots that you like best. Chances are, if you Google the actor in question you'll be able to find out who shot many of their headshots.
After you've come up with a short list of NYC headshot photographers that you like, start contacting them! Email, call, or visit their studios.
Make sure that you correspond in some way to be certain that the photographer understands your needs and what you hope to achieve from your headshot session.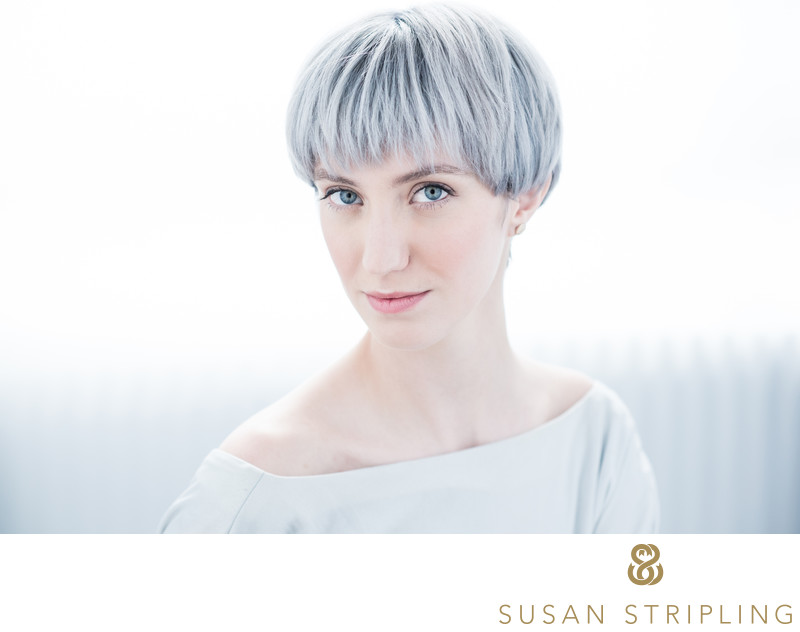 Once you've found the perfect NYC headshot photographer for you, it's time to book him or her! Any reputable headshot photographer will be very clear about the terms and conditions of hiring them. You will probably need to sign a contract and put down a booking retainer - this is standard!
Be sure to ask about payment terms and when payments are due. Be sure to know exactly what you're paying for with your session. How many files will you get? Will they be retouched? Can you keep the proofs? How large will the digital files be that you receive? How long will it take to receive them?

Going into your session with a clear understanding and expectation will help make the whole process more comfortable!
Preparing for your headshot session
Make sure you prepare for your headshot session by well, being prepared! I recommend doing the following in the days leading up to your shoot:
Get good sleep! If you're working with a hair and makeup artist, they can work wonders, but they can't make you look un-exhausted!
Drink lots of water. This will hydrate your skin and make you look and feel bright and fresh.
Lay out your outfits well in advance. The last thing you want to do on the day of your session is be scrambling to pack!
Make sure you know where you're going! Get your subway or bus directions early and plot out your route. Leave plenty of time for that unpredictable NYC commute! You don't want to arrive late and frazzled before you even get started!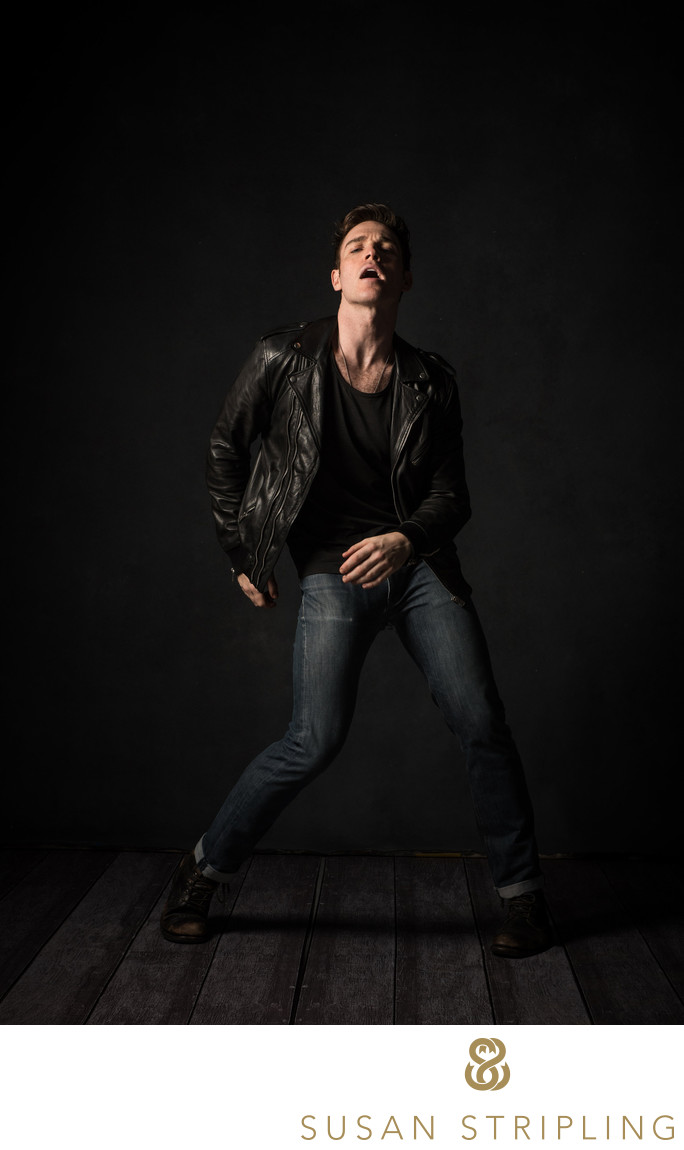 How this shot was achieved
This particular actor, most recently seen in In Transit on Broadway, was going after a very particular look for his headshot. He wanted to move away from playing classic leading men, and to do that he needed a headshot with a specific look.
We talked about the look he wanted to achieve for his headshot before we began shooting. Once we did that, we tailored what he was wearing and the way I lit the headshot to achieve that effect.
It's important that your headshot photographer understand what looks you're going for. This will affect what he or she recommends that you wear. It can also affect the styling of your hair and makeup looks, if that is applicable to you and your headshot session.
The look you want to achieve from your headshots can also affect how your headshot photographer lights your portrait. A dramatic headshot would not benefit from light, airy lighting just like an ingenue would never want dark, dramatic lighting for a headshot.
If you're not sure, just ask! As a professional NYC headshot photographer, I am here to answer your questions - it's all part of the job!
Let's talk soon!
I hope to speak to you about your headshot needs. I shoot headshots from my photography studio in Industry City, which is located in the Sunset Park area of Brooklyn.
To learn more, and book your session today, get in touch! I look forward to hearing from you!
Location: 67 35th Street, Suite B528, Box 71, Brooklyn, New York, 11232.
Filename: 002_042417_AdamBashian.jpg.
1/160; f/4.5; ISO 1600; 85.0 mm.