Susan Stripling Photography
Saltwater Farm Wedding Photographer
When clients come to me and ask about their wedding timeline, we always discuss timing and location for portraits of the bride and groom together. As a Saltwater Farm wedding photographer, I feel that it's my responsibility to let my clients know the pros and cons of the times they choose for their portrait sessions.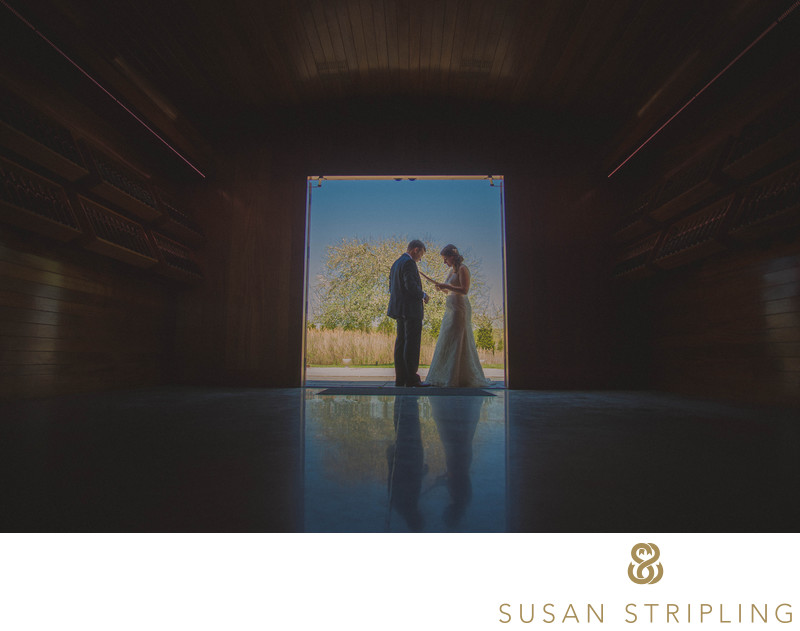 Wedding portraits at Saltwater Farm
Couples often come to me for their wedding photography because they love how I use bright, sunset light…but what happens when your portraits are set to take place at noon?
It's my job to let couples know what portrait light looks like at dawn, midday, mid-afternoon, sunset, and even in the dark. I don't ever want any surprises when a noon-time portrait session sees their images and wonders why they don't look like the sunset light they see in other portraits on my site.
First look at Saltwater Farm wedding
At this 2014 wedding at Saltwater Farm in Stonington, Connecticut, the bride and groom saw each other for the first time early in the day before their ceremony.

It was extremely bright and sunny outside, so after taking those portraits I asked them if they minded stepping out from their reception to take some gorgeous sunset shots on the Saltwater Farm property.

I was so glad that they did because we were able to take portraits of them that we weren't capable of taking with midday light. While I can make gorgeous images for my clients at any time of day, sunset light is so lovely that I try to work a quick portrait session then as often as I can!

Location: 349 Elm St, Stonington, CT 06378.

Keywords: connecticut wedding (5), saltwater farm (48), saltwater farm wedding (5), saltwater farm wedding photographer (5), saltwater wedding (5), stonington (48), stonington wedding (5).

Filename: saltwater-farm-wedding-2.jpg.

1/400; f/4.0; ISO 125; 86.0 mm.