Susan Stripling Photography
Times Square Wedding Photos
When you think of visiting New York City, you think about Times Square. How could you not? this iconic location has been the beating heart of Manhattan for years. Home to Broadway, countless restaurants, off-brand Elmos, the Naked Cowboy, the New Year's Eve ball drop, neon signs, and years upon years of crazy history, stories, and lore.
Want to see an iconic yellow cab? Go to Times Square. Want to go on a tour of Broadway, learning everything from the secret apartment at the Belasco to the ghost at the New Amsterdam? Times Square. Looking for a hop on hop off sightseeing tour? A crazy wax museum? The Ripley's Believe It Or Not? Looking to stage door a Broadway show? Eat at Juniors? Visit the Drama Book Shop? Times. Square.
With all the crazy hustle and bustle it's not often that wedding clients say HEY, we want to do our WEDDING PHOTOS in the middle of the busiest neighborhood in the city! But if you do? Oh, if you do I'm going to be right there with you.
I love Times Square. (Well yes, to be clear, I also hate it with the fires of a thousand suns, but I'm a New Yorker and I love it there, too. Yes, that might be confusing. Just go with it. I do!) When I was a college student I worked there as an intern at a Broadway theatre. When I was just out of college I waited tables there. I've been to Broadway shows since I was eighteen, and working in Times Square now as a photographer? It's honestly a dream come true.
Don't get me wrong. It's basically insane to go there for your wedding photos. So how will we survive it? Here are my tips for conquering Times Square on your wedding day:


Go alone. Don't take your wedding party, your family, your dog, or your friends. Let's go just us. It's much easier to navigate in a smaller group, and easier to create images when we're not trying to steer a flood of tourists around your larger family groupings.
Understand where we are. We can't really ask people to get out of our way. We can't stop traffic, stand in the middle of the streets, move tourists from out of our images, or in any way impede the foot traffic on the sidewalks. While we don't need a permit, we can't be obstructive in any way.
Know that people will be all around us. If you're looking for an intimate place for your images, we've come to the WRONG place. Also know that I'm going to use the crowds to enhance your images, so no stress! Just go with the flow and know that I've got you.
Make a plan. Where do you want to go? The TKTS Red Steps? In front of your favorite Broadway theatre's marquee? Crossing in the middle of the street (with stopped traffic behind you, obviously!) We will work together to choose locations that will bring your photographic vision to life, and then we will work on making those locations a reality.

If you're down for a Times Square adventure on your wedding day, I'd love to talk to you! It's a crazy place, but it's got an undeniable energy that is so completely and totally NEW YORK. I'd love to adventure there with you.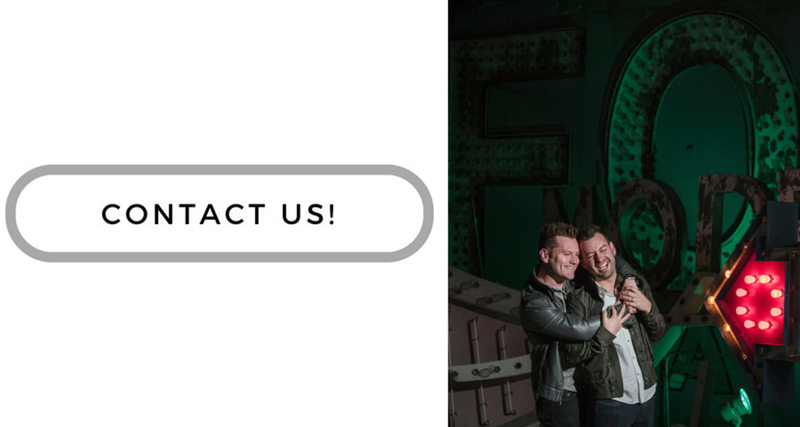 Keywords: still need names (38).

Filename: 262_082019_Slack_for_website.jpg.

1/2500; f/1.2; ISO 125; 50.0 mm.