Susan Stripling Photography
Union League Philadelphia Wedding Photographer
Find the light first. Find. The. Light. First. That's the mantra that I repeat to myself over and over on a wedding day. Find the light first.
Light helps me tell your story, highlighting you, shadowing you. Light can draw attention to a moment, or a lack of light can pull your eyes into the darkness of a quiet moment. My ability to work with light is one of the things I am most proud of, and one of the skills I have worked the hardest on throughout my career.
I can't remember which room at the Union League this image was photographed in. I can't remember the time of day, what the bride was saying to her flower girl, or who else was in the room with us. But I can remember how the delicacy of the moment felt, and how the light illuminates that moment and emphasizes it. The resulting image causes the viewer to feel, and that feeling is precisely what it felt like to witness that moment. That is what I strive for at every wedding, with every frame.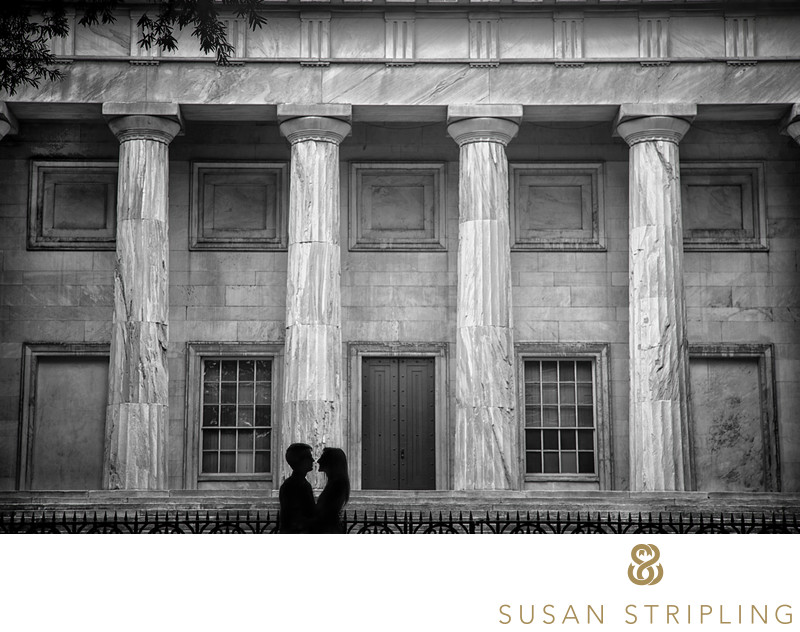 Washington Square Park is a quick car or trolley ride away from the Union League, and a very popular location for wedding day portraits in Philadelphia
The Union League in Philadelphia
I love Philly. I loved Philly even before I moved to Brooklyn, before Philadelphia became my partial, part-time home. I love helping Philly wedding and portrait clients find just the right location for their portraits. I love the amazing venues and vendors that I've worked with in this gorgeous city.
The Union League is a popular Philly wedding venue. As of 2019, per their website, their wedding day collection includes:
An open bar
A "tapas display"
A four course dinner for your guests and family
Wine served with your dinner
Champagne for your champagne toast
Your wedding cake
Complimentary guest parking
A complimentary suite for you two for the night of your wedding
Coat check during your wedding
The ability to reserve a private room for your wedding ceremony (rental fees may apply)
Candles, basic table linens, and basic napkins for your dinner
Pin spot lighting for your reception room (additional fees may apply)
I've always loved working at the Union League. The rooms are beautiful, there are ample spaces to get ready, you are in a great location for portraits at City Hall or throughout the city, and the simple elegance of the venue is very classically old-world Philadelphia at its' best.







Location: 140 S Broad St, Philadelphia, PA 19102.

Keywords: philadelphia (145), Union League (2).

Filename: 03d.jpg.

1/160; f/2.8; ISO 6400; 24.0 mm.

Privacy Policy.