ABOUT ME : v2.0
I love my "About Me" page here on my site, but it doesn't really let you get to know me all that well. It tells you about my awards and my accolades, which is awesome. It conveys the love that I have for my job, which is true and honest.
There is more to me than work and publications, and I debated how to best convey that on just one website page. How does anyone get to know anyone these days?
Let's start with some basic facts.
I have kids.
My kids are spectacular human beings. They are my favorite people in the whole world. They are, at the time of writing this in 2017, aged sixteen and thirteen. They are wonderful people. They have a strong sense of sarcasm. They're bright and witty. They're caring, warm, sweet, and loving.
They're growing up in Brooklyn, which is terrifying and amazing. I love them completely, unendingly, and without reservation. They're really great people. They love theatre, bad puns, sarcasm, traveling the world, and I'm impressed every day that they are growing up brilliantly (and that I have not ruined them at any point in their upbringing...yet).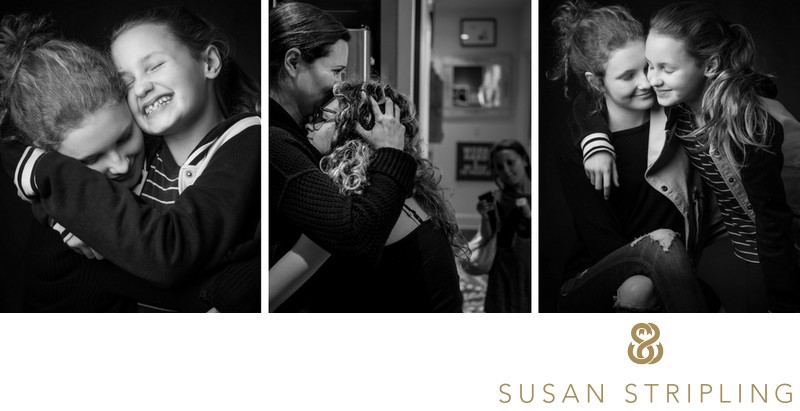 I also have two amazing stepdaughters. They are twins. They're in college, which is terrifying and amazing. I have known them since they were in elementary school, and they have grown into uniquely excellent young women. It's been a pretty rad honor to be in their lives. I am, in so many ways, so very, very lucky in life.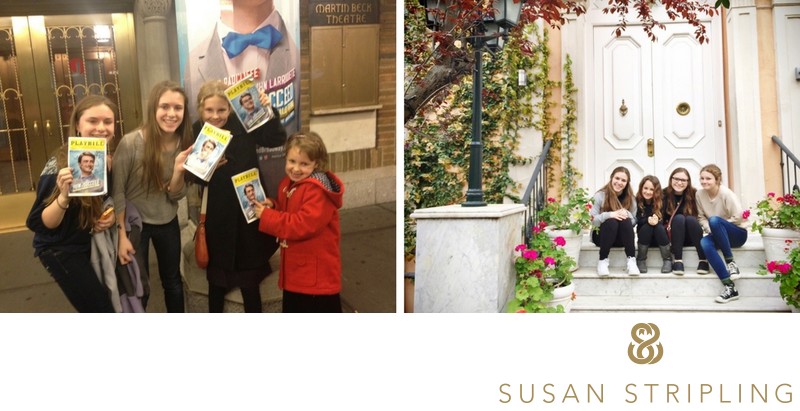 I have a husband.
I have a pretty excellent husband, but I realize that I am biased. He's talented, funny, snarky, and stubborn. We do the same thing for a living, but we don't work together - this is wonderful, weird, frustrating, and fantastic. He's a great guy, but I don't share much about him online. I think that everything is overshared a bit these days, and it's nice to keep part of my private life super private.
We are both photography educators, and both photographers by trade, and it's nice to just go home and be us.
(Photos © Daniel Kudish)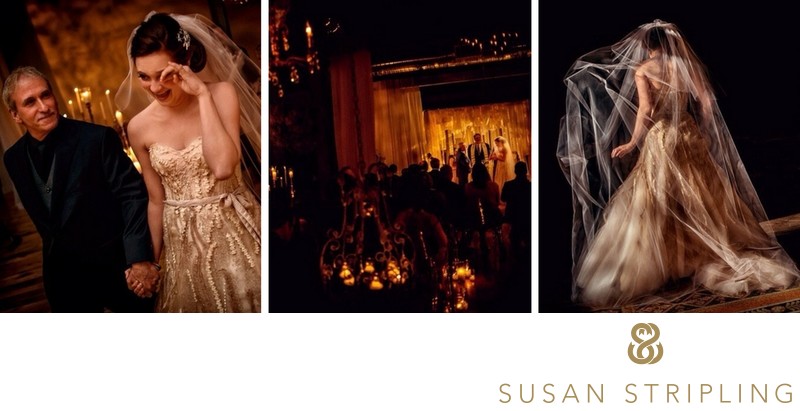 I have a dog.
CAN WE TALK ABOUT MY DOG? My dog is a radiant ray of absolute sunshine. She is perfect. My husband sometimes says "You love the dog more than you love me." That's not true...I mean, not really true. Chloe is a rescue Havanese, and she runs on a diet of rainbows and love. She's the happiest dog you will ever meet in the entire world.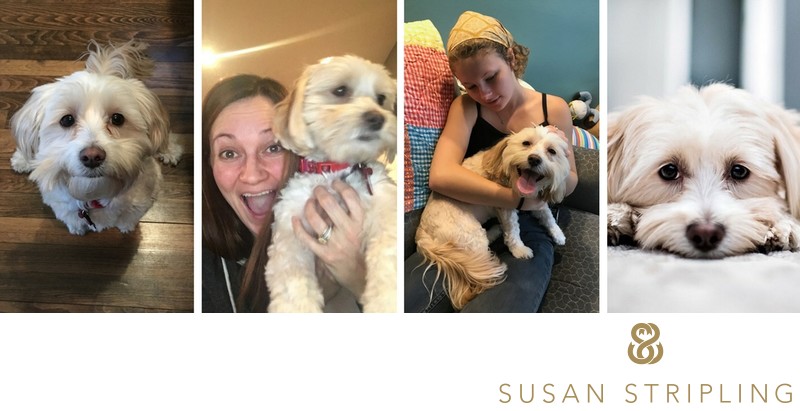 I love my children, my husband, and my dog. But I am more than just a mom, or just a wife. However, this leads us right back to the old problem of How can you get to know someone on the internet? When I asked this question of the internet (creating a never-ending meta wormhole), I was bombarded with quizzes to take.

This leaves me with a random collection of quiz results for you:
Okay, so that's not bad. But that still doesn't let you get to know me, which is the point of this page.
My ultimate favorites
This page told me that ranking my ultimate favorites is a good way to get to know me, so let's give that a shot!
Favorite pet I ever had? My dog, Chloe.
Favorite car I've owned? Toyota Corolla, high school/college.
Favorite meal out, ever? Vetri, Philadelphia
Favorite food I've cooked? My mom's spaghetti recipe
Favorite food from childhood? Boiled peanuts
Favorite movie of all time? Too many to count!
Favorite book of all time? The Namesake
Favorite item to go shopping for with a girlfriend? I hate shopping unless it's online.
Perfect day out: what, where, with whom? Broadway. Family.
Favorite color? Vantablack
Favorite song? Reaper. Sia.
The best paid entertainment I've ever seen? Sia concert, 2017. Or wait, no, Ben Platt in Dear Evan Hansen. Wait, no, no, John Cameron Mitchell's closing night in Hedwig and the Angry Inch. No. The first time I saw Hamilton

with the original Broadway cast? I give up. All of the above.

Favorite hobby activity that makes me get lost for hours? Reading
The coolest natural wonder I've ever seen? Glacier lagoon, Iceland
The most fun road trip I've ever taken, where and with whom? Ring Road, Iceland, 2017, my oldest daughter
The closest call I've ever had? The time my car spontaneously caught fire in a Chick-fil-a parking lot.
My favorite flower, purchased? Hothouse roses, red.
My best hair day ever? Everyday. I have awesome hair. (No, really, I do. It's permanently straightened and basically behaves on command)
The prettiest natural landscape I've ever seen? ICELAND.
The most scared I've been by a bug or critter? Huge spider, Tallahassee, 2007. Before you start laughing, it even scared the exterminator.
My favorite household chore? Laundry
My favorite piece of jewelry I've ever bought for myself? Gold bangle bracelet
The best cup of coffee I've ever had? Oaxaca with my husband
The hardest question a child has ever asked me? "Is God real?"
The most unusual pet I've ever had? Crawfish. His name was Griffin. When he misbehaved and tried to climb his aquarium, I placed a can of Old Bay threateningly in his line of vision.
The prettiest shiny object I've ever owned? My engagement ring
The most healthy and vital time in my life? Right freaking now!
The worst thing I ever got away with? If I tell you, I didn't get away with it!
The kindest thing a stranger ever did for me? Gave me tissues when I threw up on the subway while pregnant, 2001.
Favorite outdoor smell? The air after it rains
The happiest moment I can remember? The first time my kids saw the glacier lagoon in Iceland.
Song that makes me move no matter how bad I feel? The Greatest, Sia
My biggest moment of celebrity? When a friend introduced me to Leslie Odom, Jr. and he already knew my name.
The one person I loved who never knew? I make sure that everyone I love knows it. Life has always been too short.
The most fun sporting event I ever attended? The time the Phillies won the World Series. I don't really do sports.
The best place I have ever traveled; where I'd spend my whole life if I could? ICELAND, SERIOUSLY. Listen, I get that everyone goes there, it's trendy as all get out, and it's that way for a reason. I love it so.
My favorite moment as a parent? Every time my kids reach out to talk honestly to me about their feelings.
My favorite moment as a sister or brother? Helping my brother house-hunt in Seattle. That was WAY more fun than the time he grabbed my hair and drug me around the front yard when we were children.
The most significant change I've had to go through and how it made me better? Divorce. Did it make me better? I don't know. It changed me, but everything in life that happens that's huge like that makes you both better and worse in equal measures.
Favorite ice cream ever, and from where? Salt and Straw pear and blue cheese.
Favorite TV rerun I could watch 50 times? The Office, Jim and Pam get married. It's a toss up between that and the musical episode of Buffy the Vampire Slayer.
Welcome, friend, you know me better now.
Hopefully this slightly less business-formal "About Me" page lets you feel like you know me a bit better. To quote the great John Green and his brilliant book The Fault In Our Stars, "It's a good life, Hazel Grace." And it is.
Two more facts before we go for your amusement:
For my birthday in 2016, all I wanted to do was meet Lin-Manuel Miranda, creator of the phenomenon that is Hamilton. It happened thanks to the great kindness of the glorious Betsy Struxness. He said "Hey, I heard it was your birthday." I said "kjhaskduhue Ilikeyourwork snushdfakufyiy" (I am eloquent) and then I think I said something weird about Bring It On. And he hugged me, and I think I died for about a minute or so. But I'm fine now.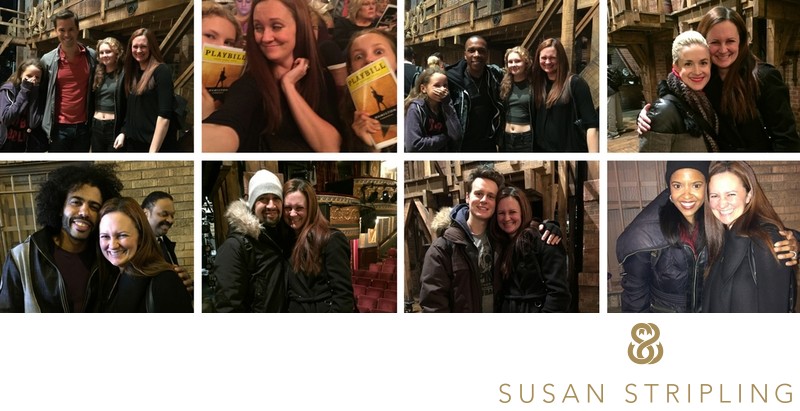 I didn't start watching Game of Thrones until 2017. I became immediately VERY ADDICTED

and life-streamed watching the Red Wedding episode on Facebook. I ended up having to pause it so that my friends could sync up to my location and we all watched it together. What a great afternoon that was. (Robb Stark was boring, there, I said it. Jon Snow is boring. Tyrion is the greatest.)
Privacy Policy.