Susan Stripling Photography
Wedding at Tribeca Rooftop
A wedding at Tribeca Rooftop is the perfect celebration for a city couple looking for incredible views.
There are few venues in Manhattan, New York, that offer up both an amazing ceremony location and a unique reception location all within the same venue.
Tribeca Rooftop has not only an incredible rooftop for ceremonies but a vast, unique reception space for parties.
Manhattan wedding venues with a view
If you're looking for a venue with a great view of Manhattan, your best bet is to cross the bridge to Brooklyn!
My favorite venue with a wonderful Manhattan view is Liberty Warehouse. You can also see the Manhattan skyline beautifully from the River Cafe in DUMBO, Brooklyn.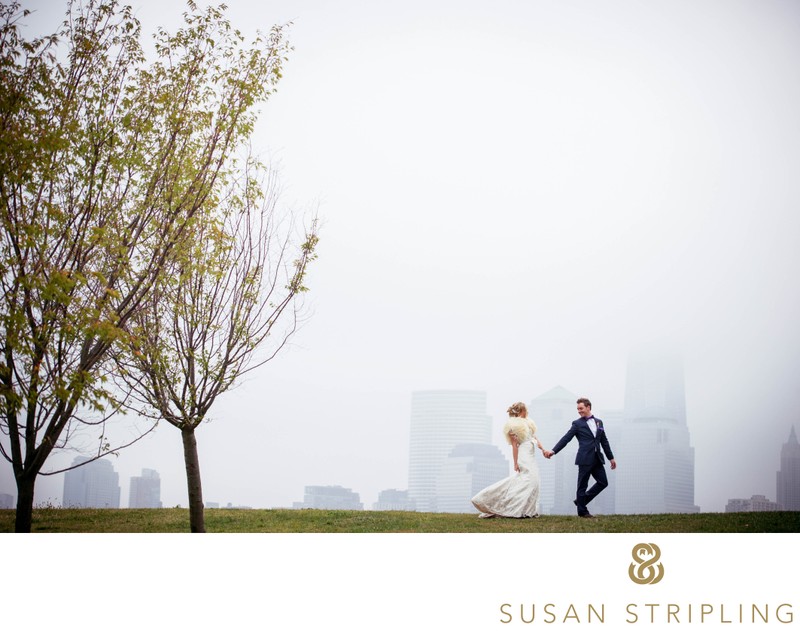 If you're looking for a New Jersey-based wedding venue with views of Manhattan, I suggest checking out Liberty State Park. You can see great views of the Manhattan skyline from the lawn in front of Maritime Park and the Liberty House. Treating your guests to a view of Manhattan is a wonderful thing at a New York wedding!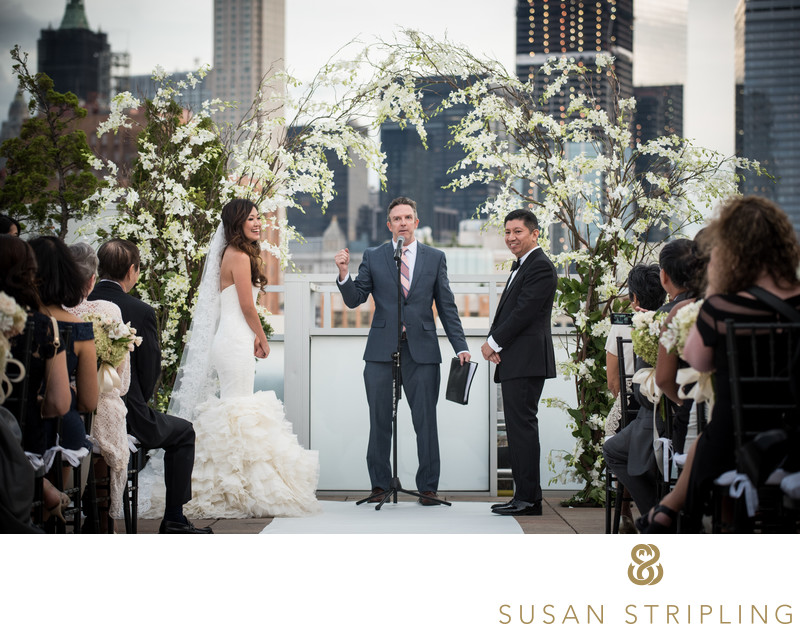 View from Tribeca Rooftop
Tribeca Rooftop has a wonderfully unique city view sure to delight any bride, groom, wedding party, wedding guests, or family.
From the rooftop ceremony space, one can see the Empire State Building, Soho, the Hudson River and expansive views of gorgeous downtown Manhattan. It's an excellent location for an outdoor New York wedding ceremony.
The Tribeca Rooftop roof deck is also a brilliant choice for an outdoor wedding cocktail hour. It's gorgeous when the sun sets over the city, and the location of Tribeca Rooftop affords you a unique view at this time of day.
At the last wedding I photographed there, the sun set in a fiery orange haze right as cocktail hour began. It really was a gorgeous sight for the bride, groom, and their guests.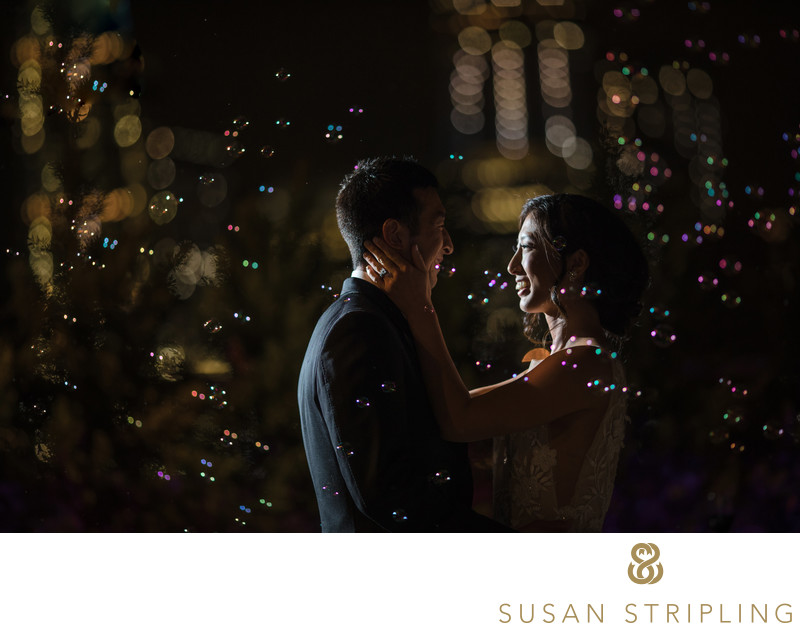 Tribeca Rooftop wedding loft
When the wedding moves inside for the reception, Tribeca Rooftop boasts an enormous loft capped with a huge skylight. I have never seen any venue in Manhattan that offers up such a unique space for a wedding reception.
In this image, the bride and groom are exiting their ceremony on the Tribeca Rooftop roof deck. The bride stopped to high-five one of her guests, and I love this moment. You can see the exquisite floral decor of the ceremony space behind them. Behind that, you can see the incredible views that Tribeca Rooftop is so known for. It's really spectacular to watch a wedding ceremony here, as the city rises so majestically in the background. It's the perfect location for a city-loving couple to host a unique wedding with a Manhattan view!
Location: 2 Desbrosses St, New York, NY 10013.
Filename: 479_090216_Hu.jpg.
1/500; f/4.0; ISO 1600; 70.0 mm.