Susan Stripling Photography
William Vale Wedding
To talk about why the William Vale is so amazing, we'd first have to talk about why Williamsburg is so wonderful. And to discuss Williamsburg, we have to talk about Brooklyn as a whole. And that, my friends, is a personal trip down memory lane.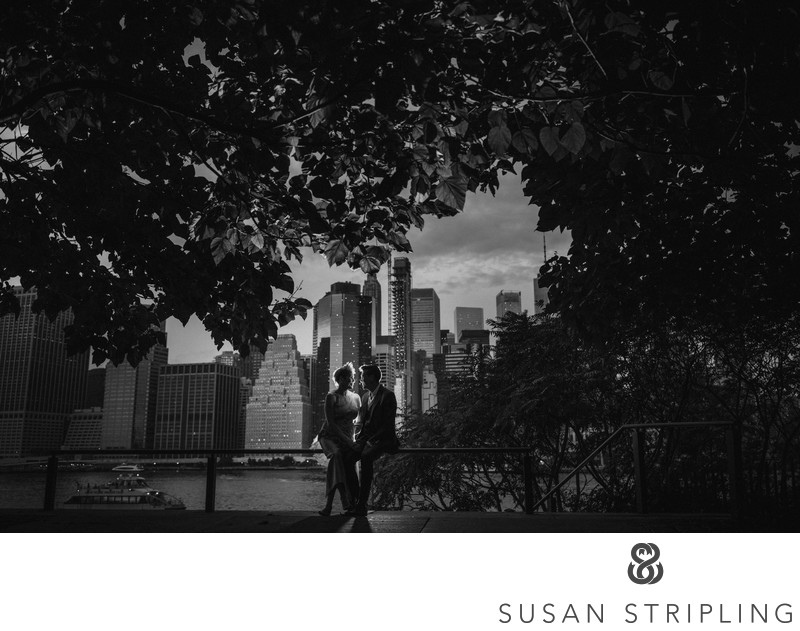 My love affair with all things Brooklyn began the summer between my junior and senior years of college. I was a bright and shiny BFA major with my eyes turned towards graduation and a move to New York (you see, that's where all good actors go after graduation, right?). I had landed a prized internship at the Roundabout Theatre Company, and I moved to Manhattan for the summer to chase my dreams.
And Manhattan completely undid me.
I was not ready, truly. I grew up in Georgia, and my experience with NYC prior to that summer had been limited to one visit my senior year of high school with my theatre friends and two chaperones. I wasn't ready for how expensive everything was, how confusing the underground tangle of trains was, how frustrating navigating such a crazy city was, and how smelly it was in the heat of the summer months.
In short, I wasn't ready.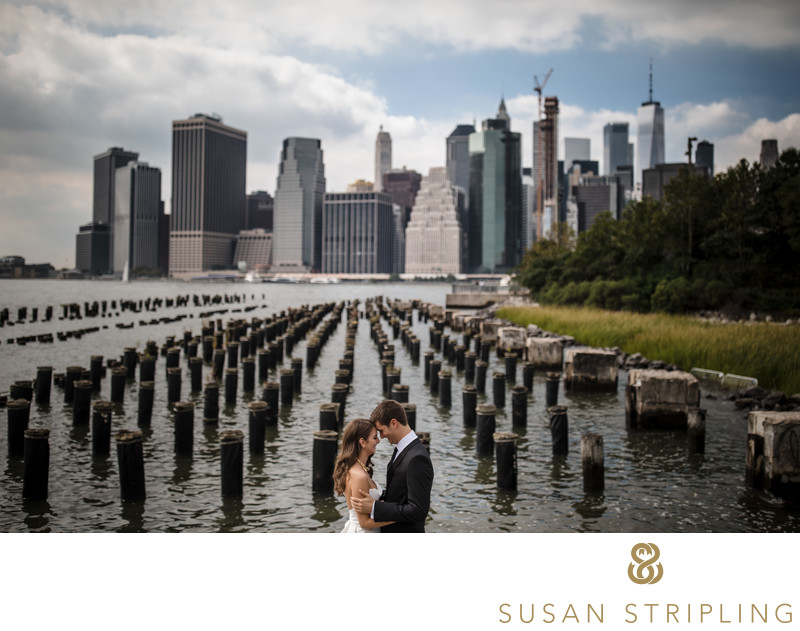 What happened next? Well, what usually happens - I met a guy. (I'd known him for many years but that makes the story far too long to tell!) We started dating. He lived in a place called Williamsburg, all the way out in Brooklyn. We hadn't been dating long before I got on the train and headed out to see what Williamsburg was all about.
And I loved it.
It was everything Manhattan was and also wasn't, all in one borough and neighborhood. It was a little calmer, a little slower, a little dreamier. This guy lived in a great house with a YARD and a ROOFTOP and we spent the summer kicking about in a kiddie pool in the yard with his roommates and watching the Fourth of July fireworks from his roof.
That summer gave me New York in a personal way, and it started making Brooklyn feel like home.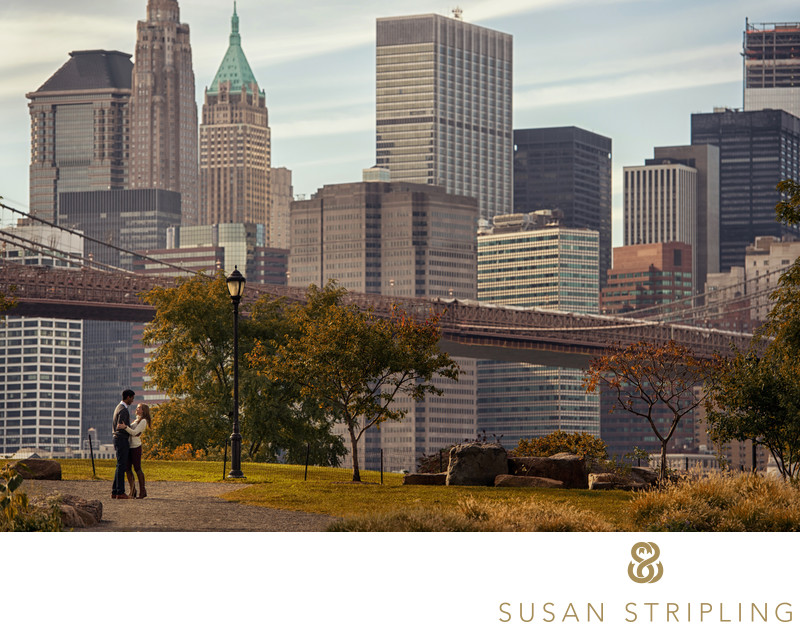 After that, life went so fast. I went back to Georgia and graduated from college. I moved back to New York, that summer boyfriend and I got married, we moved to Florida, and had two amazing daughters. Eight years later we both moved back to New York, but not together. He's remarried, as have I. We live several blocks from each other, and holidays are spent together.
It's a good, good life.
I still thought about that summer in that Williamsburg house, though, the summer I fell in love with that intangible Brooklyn feeling. It wasn't until a few years later that I found myself heading to a wedding in Williamsburg, circling the neighborhood looking for parking. I found a spot down a side street, parked the car, got out and looked up.
And I was in front of his house.
He hasn't lived there in twenty years, neither have I. But it was still there, behind the iron gate, still a ridiculous real estate find with a YARD. And it was like a day hadn't gone by. My love for Brooklyn was still there, and I'm so grateful and overjoyed to call this amazing city home.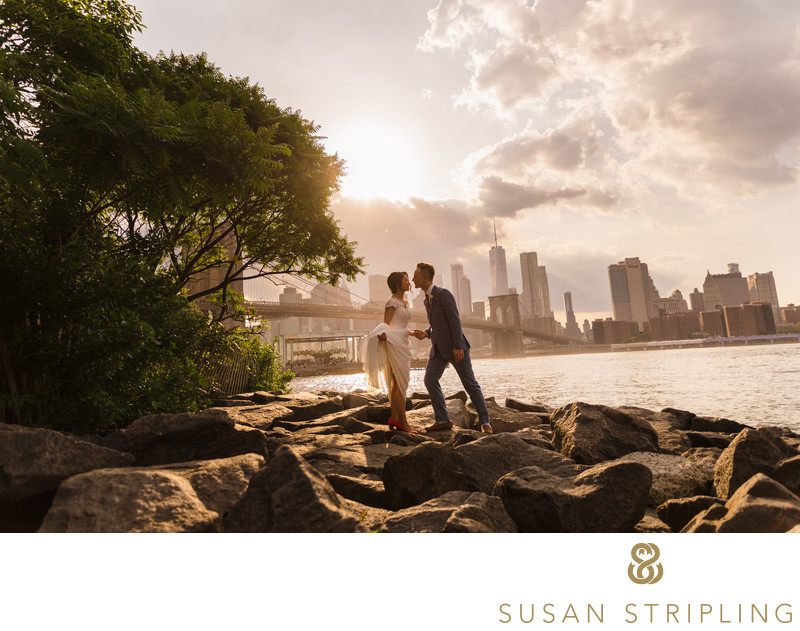 I've been overjoyed to see so many new venues popping up in Williamsburg, from the Wythe Hotel to the Hoxton to the William Vale. If you want to get married in a neighborhood that feels like home, do check out the William Vale. It's a special place in a special part of town.
And take me with you for your wedding pictures, won't you?
Drop me a note and say hi- I'd love to hear from you.
Filename: creative-documentary-wedding-photography-nyc.JPG.
1/320; f/3.2; ISO 3200; 35.0 mm.