ABOUT SUSAN STRIPLING
BASED IN BROOKLYN, NEW YORK
SHE/HER
BIG FAN OF VACCINES AND HUMAN KINDNESS
---
---
I love my job.
I know many people say that, but I really love my job. I love being a business owner and a photographer, and the extreme happiness that my world brings me spills over into every image that I take. Life is good. It is so, so good.
My love for weddings is a living thing, born from and sustained by all that inspires me—my passion for a great story, a craving for lovely things, my desire to create beauty, and my BFA in theatre. I've been drawn to dream worlds since childhood, be it in the pages of a good book or the spectacular three-act play of an unfolding wedding day. It's my job and my privilege to capture those sublime moments so you can cherish them forever.
A former dancer and theatre performer, I never knew I'd end up in the world of photography...but we all know the world works in mysterious ways. My upbringing in Atlanta took me to New York, then down to Florida and back to New York again. My education in the performing arts put a camera in my hands early on, brought it back to me later, and my path was set.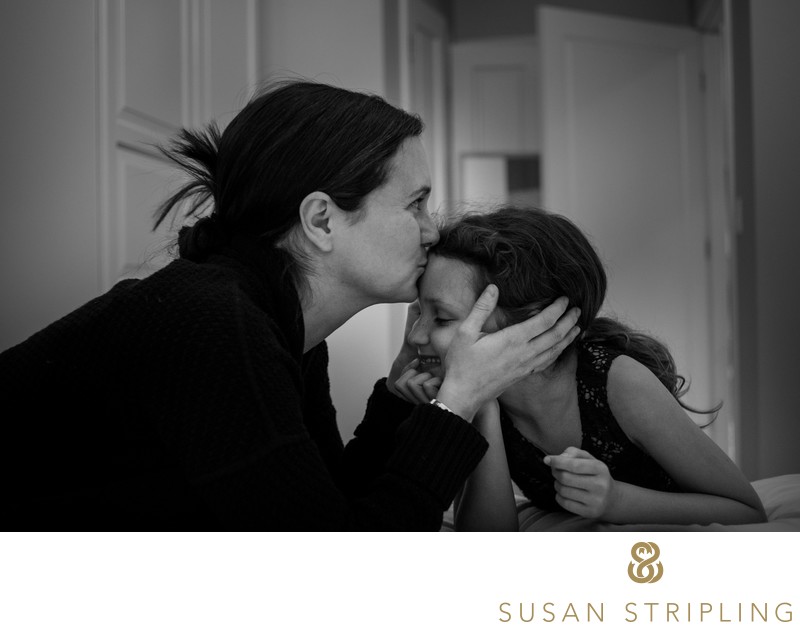 When I'm not at a wedding, I'm here, chasing these faces and angling for kisses. Sometimes I get them, sometimes they dodge me.
In 2001, the year I gave birth to my first daughter, I photographed my first wedding. Since then, my second daughter was born, I moved to New York City, I reconnected to my long-abandoned theatre education, and fell deeply in love with this amazing city. In each of those years, and in each year in between, came weddings—weddings that introduced me to extraordinary people, weddings that took me to new countries and exposed me to unfamiliar religions. And all of those weddings have helped shape the person and the wedding photographer I am today.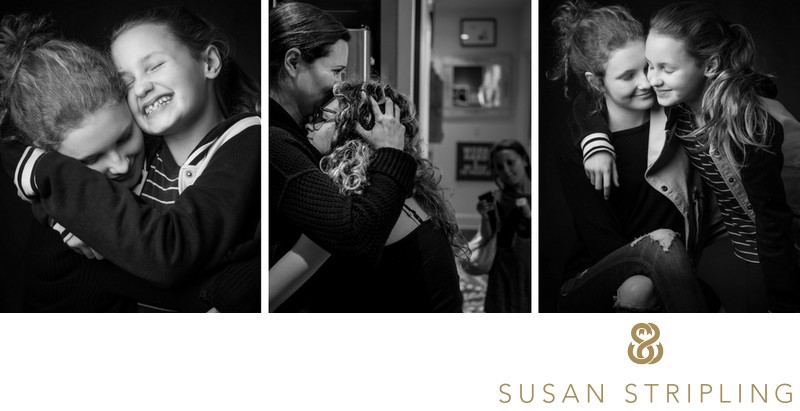 My girls, my girls, and me.
As I reflect on my life, I'd like to be remembered as someone whose creative vision brought joy to others. And that I lived my life with grace. And with laughter (and a healthy dose of extreme sarcasm). And I'm most grateful to the people who chose me to share in their joy as I provided a contribution that is real and lasting. If you hire me as your wedding photographer, I promise to deliver amazing images that will live in your family for untold generations.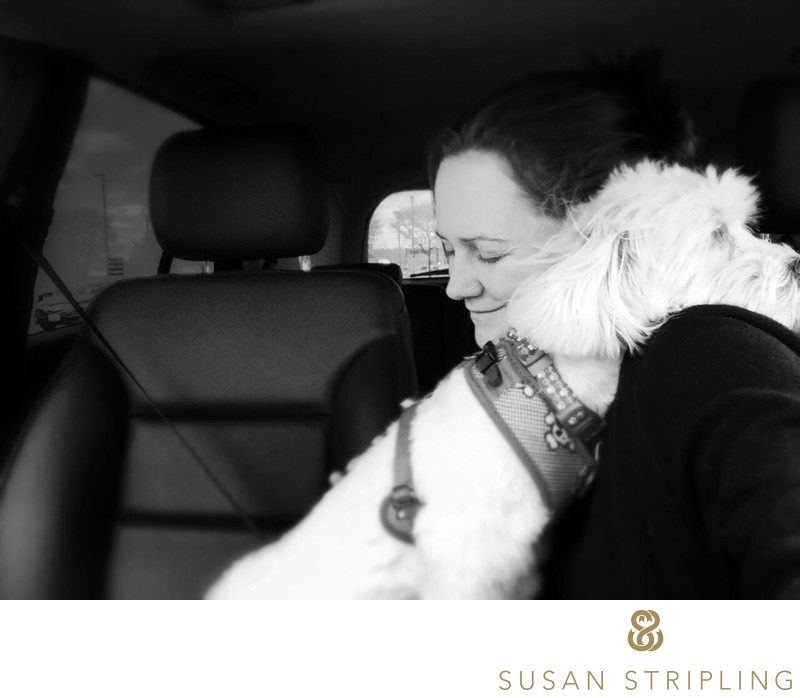 I am also a person who loves a dog. Deeply, crazily, and with so many hugs.
PUBLICATIONS, TRAVEL & CLIENTS
This career has been a gorgeous ride, and the beautiful places I've seen have been beyond all description. I've photographed weddings throughout the United States as well as South America, Finland, France, the Caribbean, the Bahamas, and Greece. My work has been published in Inside Weddings, Martha Stewart Weddings, Grace Ormonde Wedding Style, Bride and Bloom, Modern Bride, The New York Times, Elegant Bride, and Town and Country Weddings. I've also been featured in photography magazines including Rangefinder, Capture Magazine, and American Photo Magazine.
Every magazine used to get clipped out and sent to my parents. Because of course, it did. Now magazines are basically obsolete so I just text them links these days.

Corporate clients have included Nikon USA, Epson, Truvani, DevaCurl, The American Musical and Dramatic Academy, and Canon USA. Wedding and portrait clients include a wide array of amazing human beings, from Leslie Odom Jr. to Gucci Mane.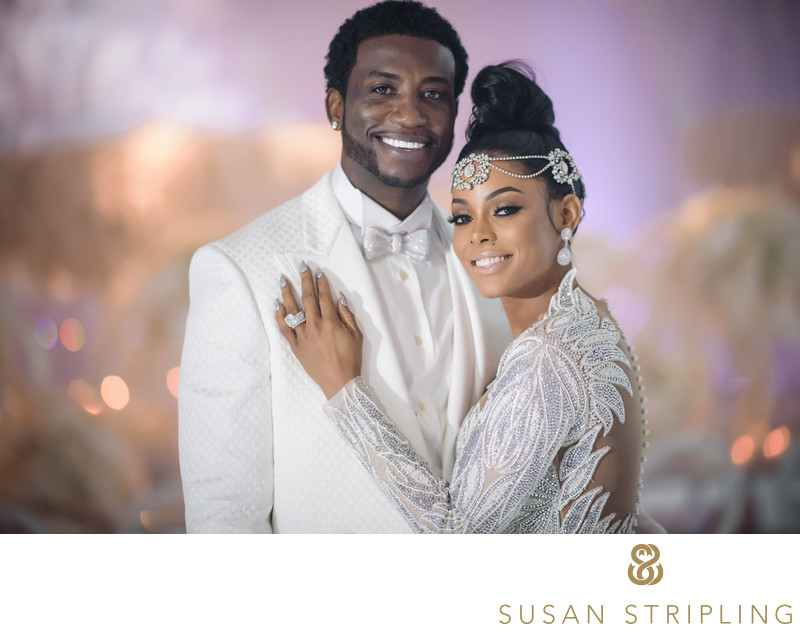 Yeah, Gucci Mane's wedding was pretty kickass.
RECOGNITION
In 2012, I was named among the Top Ten Photographers by American Photo Magazine. I've won multiple awards at the WPPI 16x20 print competition including the Grand Award in Photojournalism and First Place in Wedding Photojournalism. In 2016, I won First Place in Wedding: CoupleTogether, as well as the prestigious Grand Award in Weddings.
I am also a Grand Master of WPPI, a distinction that requires being rewarded repeatedly in the print competition over many years of involvement. (You can read more about that here, it's rather awesome.) There are only seven photographers who have ever reached this distinction, and I am the first and only female wedding photographer. I am so proud that it's almost difficult to explain it (but read the link above, I try).
I have been in the Top Twenty for the Fearless Photographers. I've taught thousands of professional photographers through the popular online education platform known as Creative Live. I've been a featured speaker at national professional photography conferences including Photo Plus, Wedding and Portrait Photographers International, Mystic Seminars, and the Professional Photographers of America. I'm a Profoto Legend of Light, as well as a MagMod Ambassador.
Most recently, I am a co-founder and instructor of The Wedding School, a source of real, honest wedding photography education for wedding photographers worldwide.
In 2018, I was named an Explorer of Light by Canon USA. From Canon USA's website:
The Explorers of Light program began in 1995 to celebrate and highlight the work of outstanding professional imaging creators. For more than two decades the Explorers have been inspiring and educating photographers of all levels. Today, the group is comprised of dozens of the most influential photographers in the world, each a master of their creative specialty.
There are only eight wedding photographers named Explorers of Light in the United States, and I am beyond overjoyed to be in such incredible company. Being the only female wedding photographer on that list is such an incredible honor that I cannot describe it in words.
PERSONAL LIFE
I love my job. Working on and in my business brings me extraordinary joy. Partly because I am so deeply honored by each accolade, but partly because I'm an unapologetic hard worker who loves her business. It's hard to separate my love for business from my personal life, as they are so incredibly entwined.
2020 taught me that I am more than just my business, and I also love other things, including (in no particular order): my family, my children, my dogs Chloe and Taylor Swift, horror movies (the demon kind, not the gore-jump-scare kind), every Broadway musical ever (except I never liked Les Mis, sorry, and Rent is the worst, you can try to change my mind but seriously Mark get a job just pay rent, technically Benny is the hero of this story), pretending that I want to learn to cook really well when I really actually don't, being the last person on earth to watch Ted Lasso, reading way late into the night when I really need sleep but one more page, Iceland, driving in New York traffic (no really), showing people the real human skull that lives in my studio, trying to figure out space in my apartment to add just one more plant (there are sixteen in my bedroom and I'm pretty sure I can fit more in there), and watching shows about Tiny Houses with my awesome partner Bill.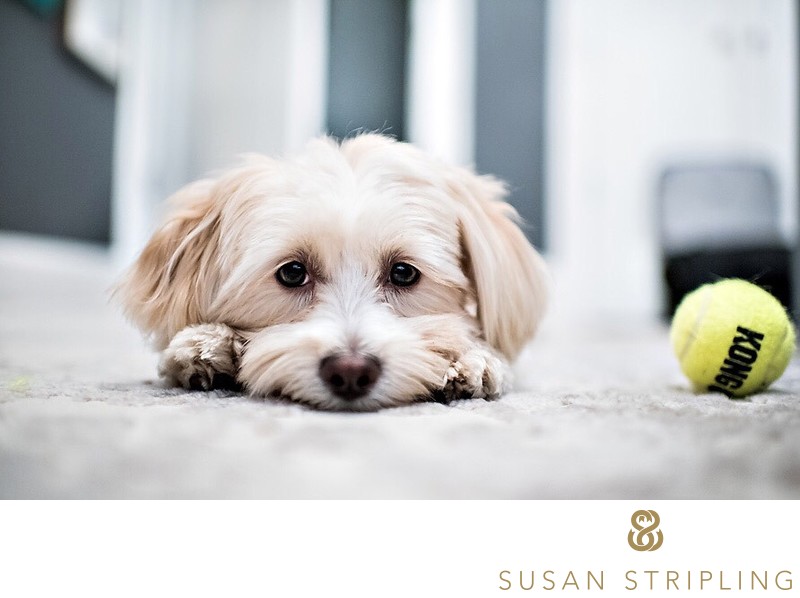 This is Chloe. If you come to the studio and want to meet her, tell me and I'll bring her along. She will hug you, love you, and probably never let you leave.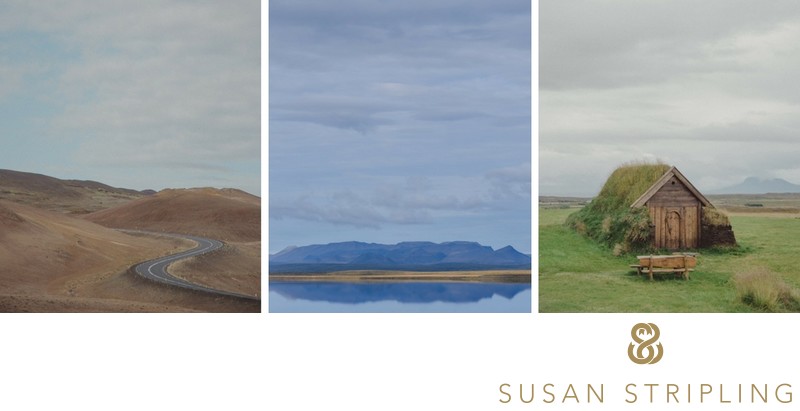 Traveling is my favorite. So is Iceland.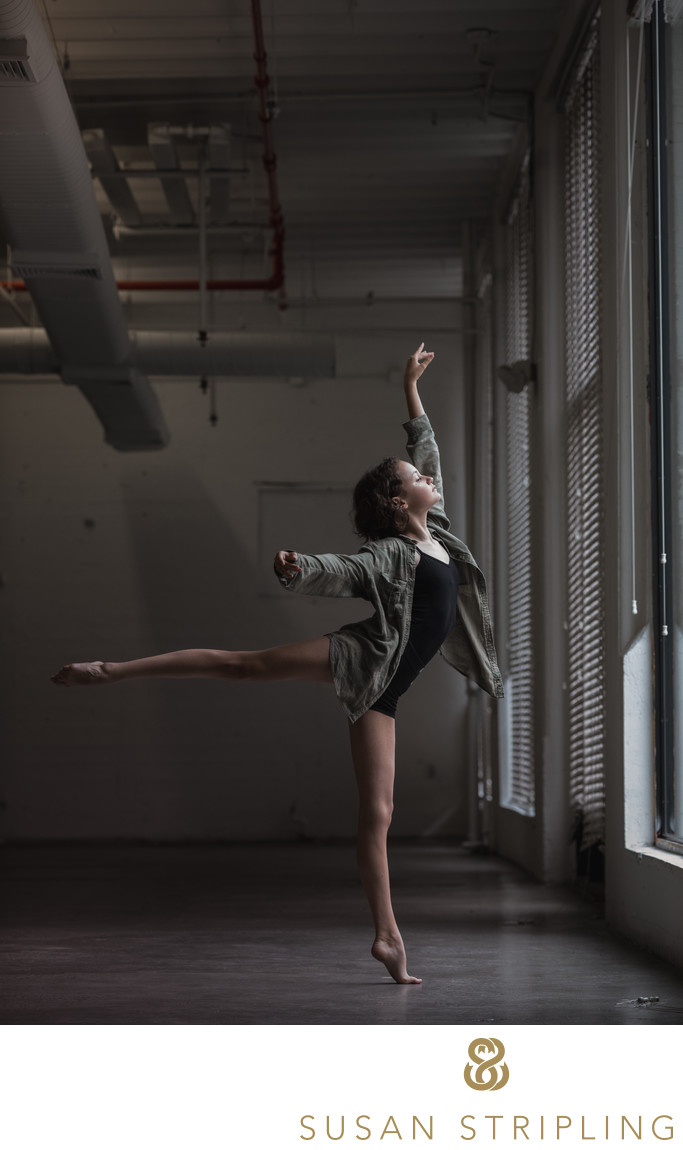 This is my daughter. She is a superstar.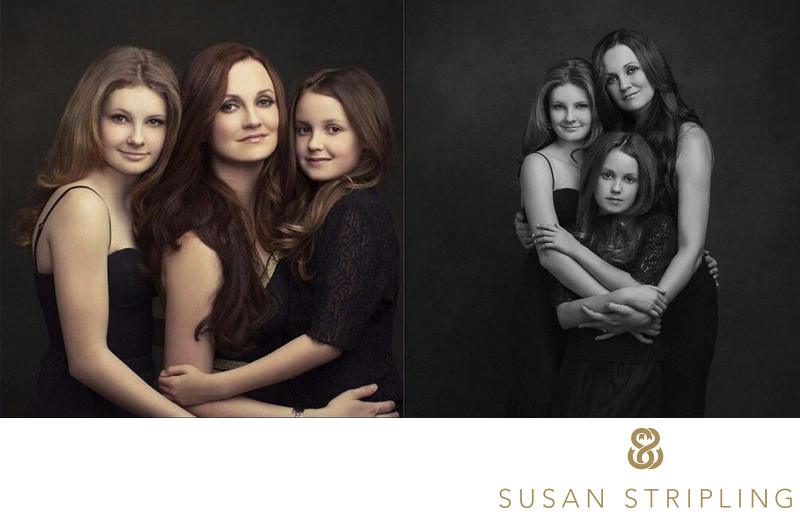 Sometimes we dress up fancy for pictures with © Sue Bryce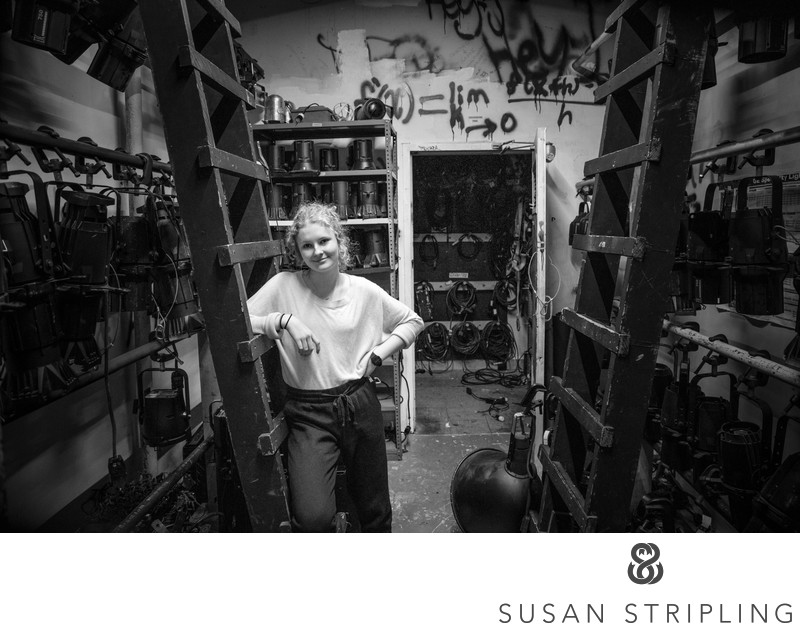 This is my other daughter, in the lighting room of her high school theater. She is also a superstar.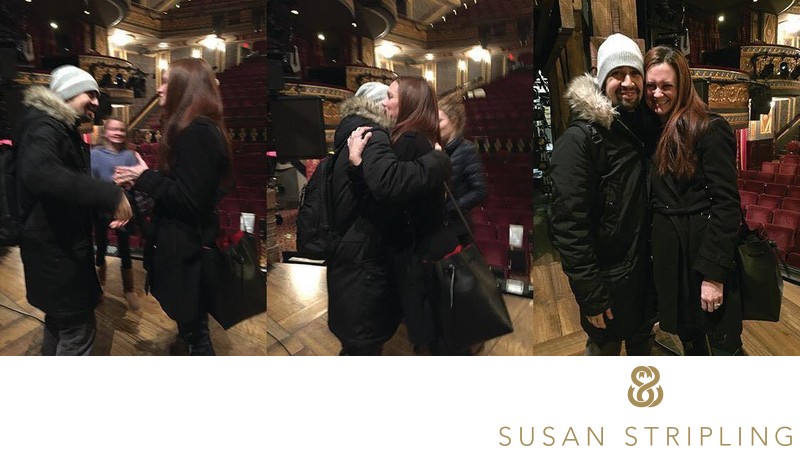 And this is the time I met Lin-Manuel Miranda. I AM STILL NOT OKAY.

Photo credits, for the ones that aren't mine: Kirsten Lewis (family),Sue Bryce (my girls and I)