Susan Stripling Photography
Arts Ballroom Wedding Photographer
First looks are a tradition that has become more popular in recent years. They're so popular now that I even wrote a page on my website about them in hopes that it helps make couples decide on their own whether or not this is a tradition that they want incorporate into their wedding day. You can read that article right here!.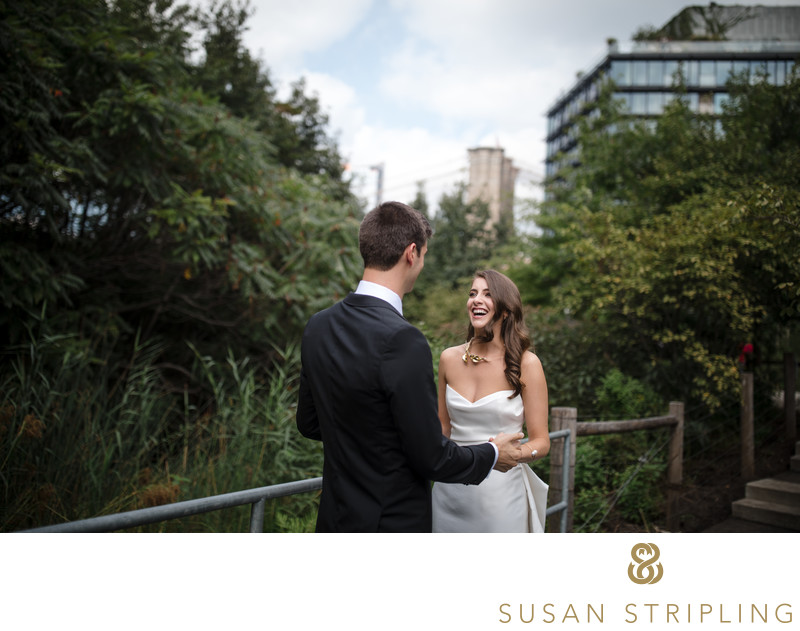 This first look took place outside the 1 Hotel Brooklyn Bridge with the hotel and Manhattan Bridge in the background.
If you want to see each other before your ceremony and you don't want the sometimes-cringe-y first look cliche of one person walking up and fake-surprising the other with a tap on the shoulder, let's work together to make a unique first meeting that represents how you want this part of your day to go. Some things I've worked with couples to do that made their first meeting exactly what they wanted included some of the following situations: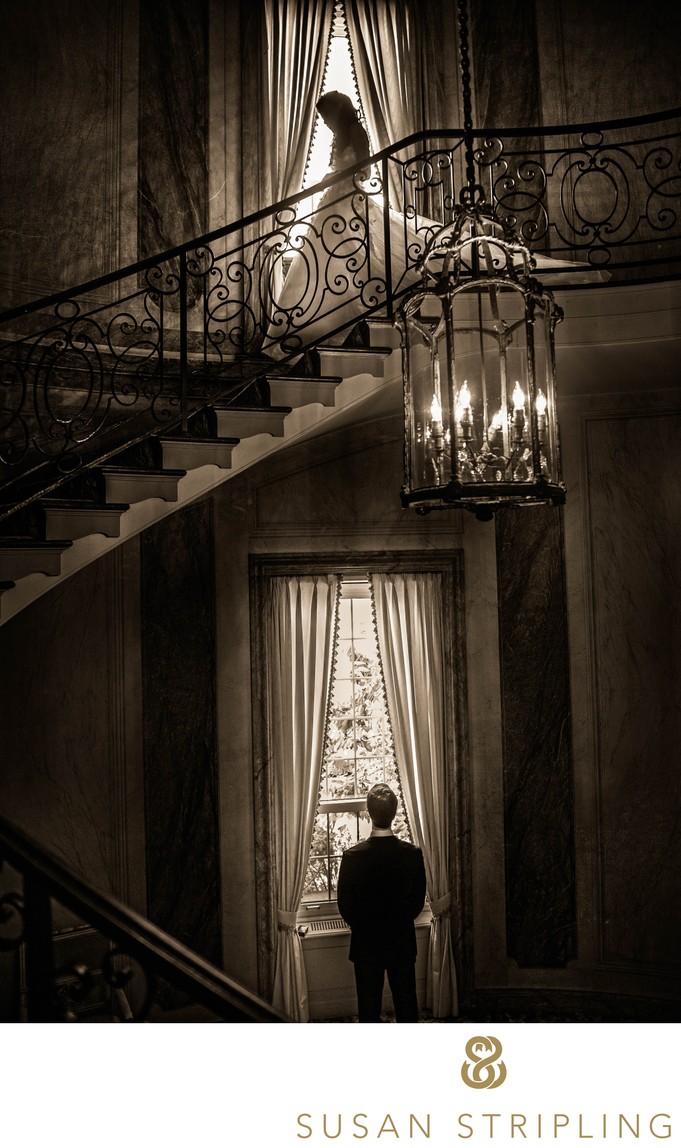 This Pine Hollow Country Club bride walked down a grand staircase to meet her groom, who was waiting at the bottom.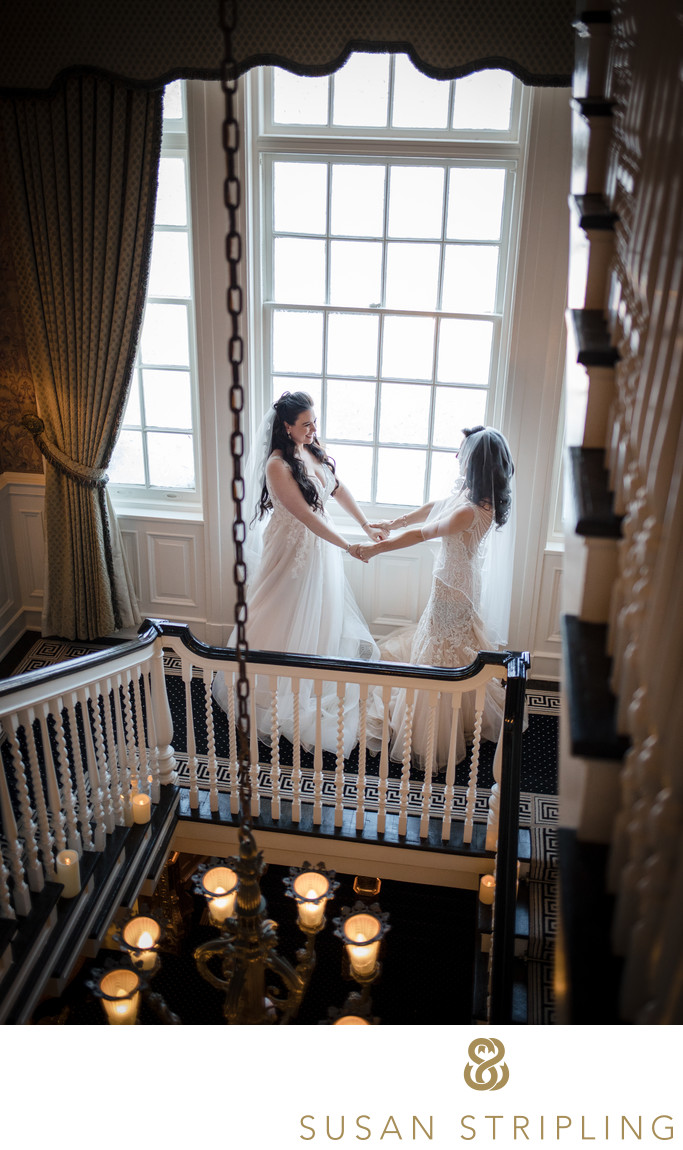 These amazing women didn't want a traditional "first look", opting instead to stand back to back and turn to face each other at the end of counting to threeAt this gorgeous Arts Ballroom wedding in Philadelphia, the bride and groom did not want to see each other before the wedding - but they wanted to feel each other and pray together. We opened a door partway and the groom reached backwards outside to find his future wife. They held hands without looking at each other and it was one of the most charming, meaningful moments I've ever seen take place before a wedding ceremony.

If you want to figure out the best way to see each other before the ceremony, let me know! I'd love to talk to you about your plants to make sure we craft this moment JUST how you want it. It's a super special time on the wedding day, and it should go exactly how you want it to!

Location: 1316 S 9th St, Philadelphia, PA 19147.

Keywords: Arts Ballroom (12), philadelphia (157).

Filename: 209_092212_Henderson_Wedding.jpg.

1/160; f/3.5; ISO 2800; 32.0 mm.