Carnegie Music Hall Foyer
What makes it unique : The fifty feet of baroque ceiling is pretty spectacular! I also love the metal balcony.
Capacity for a seated event : 500 (including the main floor and balcony)
Capacity for cocktails : 800
Capacity for a seated wedding reception : 300
Carnegie Music Hall
What makes it unique : Velvet seats! A stage! Amazing acoustics!
Capacity for theater seating : 1928
Hall of Architecture
What makes it unique : It was heavily inspired by the Mausoleum at Halicarnassus, which is one of the Seven Wonders of the World.
Capacity for a seated event with a dance floor : 80
Capacity for cocktails : 100
Capacity for wedding ceremony : 150
Hall of Sculpture
What makes it unique : Inspired by the Parthenon's interior sanctuary. Gorgeous white marble abounds everywhere!
Capacity for a seated event with a dance floor : 210
Capacity for cocktails : 300
Capacity for wedding ceremony : 250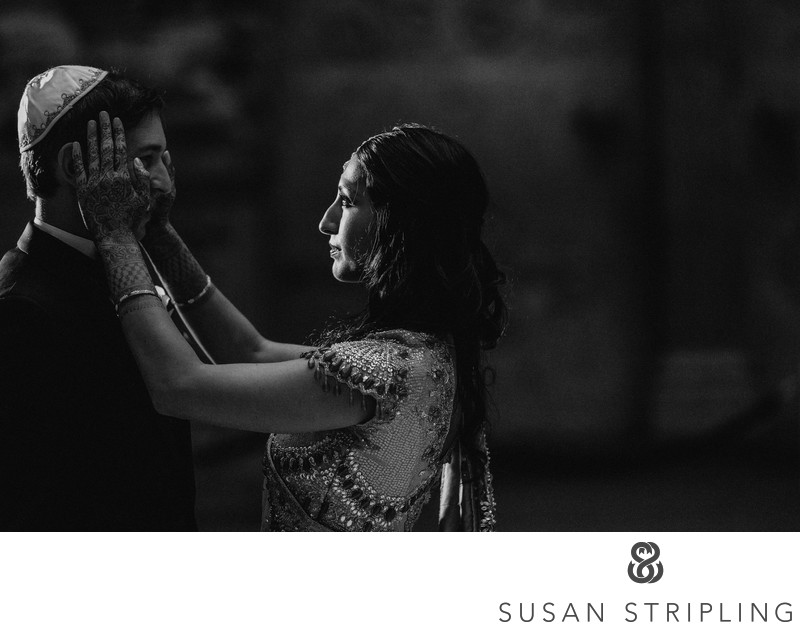 The Hall of Sculpture is a beautiful space, wonderful for indoor portraits on a wedding day
Grand Staircase Mezzanine
What makes it unique : Skylights, beautiful marble, and an incredible 4,000 square foot mural by John White Alexander.
Capacity for cocktails : 150
Capacity for wedding ceremony : 120
Scaife Foyer
What makes it unique : A beautiful view of the Museum of Art Sculpture Court.
Capacity for cocktails : 250
Foster Overlook
What makes it unique : A very cool overview of the Dinosaurs in their Time exhibition.
Capacity for a seated event with a dance floor : 60
Capacity for cocktails : 100
Founders Room
What makes it unique : High ceilings, beautiful lamps, and a memorable fireplace. This is where Andrew Carnegie would wait to welcome arriving guests to the museum.
Capacity for a seated event : 40
Capacity for cocktails : 60
Hall of North American Wildlife
What makes it unique : Black bears, jaguars, dioramas, and wildlife!
Capacity for a seated event : 100
Capacity for cocktails : 150
Hillman Hall and PaleoLab Lobby
What makes it unique : This lovely lobby shows gem and mineral specimens, and is an entryway to the Hillman Hall of Minerals and Gems.
Capacity for cocktails : 100
The Café Carnegie
What makes it unique : Beautiful glass walls
Capacity for a seated event : 120
Capacity for cocktails : 120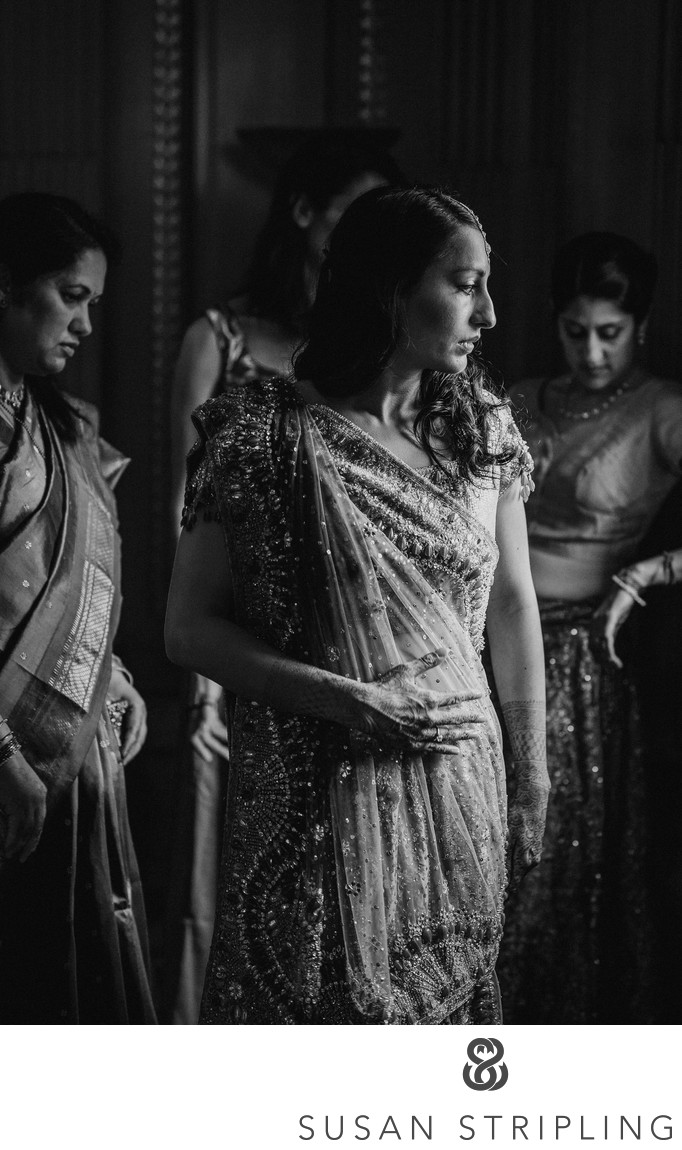 I loved that this wedding truly used all of the spaces the Carnegie Museum had to offer, from getting ready to ceremony, cocktail hour to reception, portraits of the couple to portraits of the family. Should you opt to hold your event at any of the other Carnegie Museums, consider the following Museums and event spaces:
Carnegie Science Center
PointView Hall and Terrace : Third Floor
Science Stage : First Floor
2nd Floor Exhibit Area
Buhl Planetarium
Works Theater
5th Floor Balcony
Highmark SportsWorks
BodyStage
Full Building
Wean Family 4th Floor Overlook
SportsWorks Classrooms A/B
Andy Warhol Museum
First Floor Entrance Space
Warhol Theater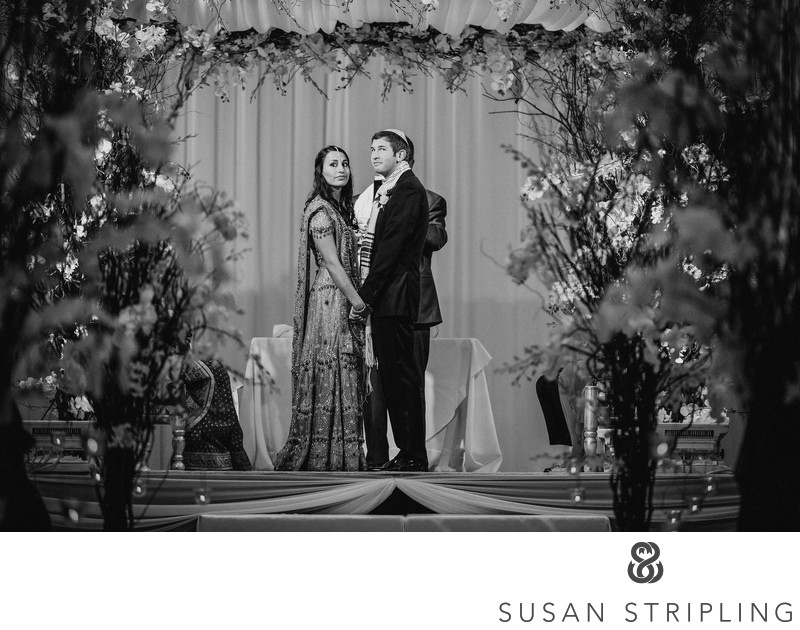 A gorgeous wedding ceremony in one of the MANY locations that the Carnegie Museum offers!When I received the timeline for this particular wedding, I realized that we weren't going outside at all - not once, all day.
The preparation of the bride would be in one of the conference rooms at the Museum, the wedding ceremony would take place inside the Hall of Sculpture, the wedding reception would be in the Carnegie Music Hall Foyer, and the portraits were set to take place in the grand Hall of Architecture.
When faced with an entire day indoors I wasn't daunted because I knew that I had the technical skills to handle the conditions I would presented with : this is really important as a working wedding photographer.
If you're looking to hire a photographer for your event, make sure that he/she/they can handle the technical difficulties of your event! Will it be at nighttime? If so, can your potential photographer photograph well in the dark? Is there a possibility of rain? Snow? Midday blazing hot summer sun? Is your event indoors, outdoors, both? Talk to your prospective photographer and make sure that he/she/they are okay photographing in all conditions...such as inside a museum!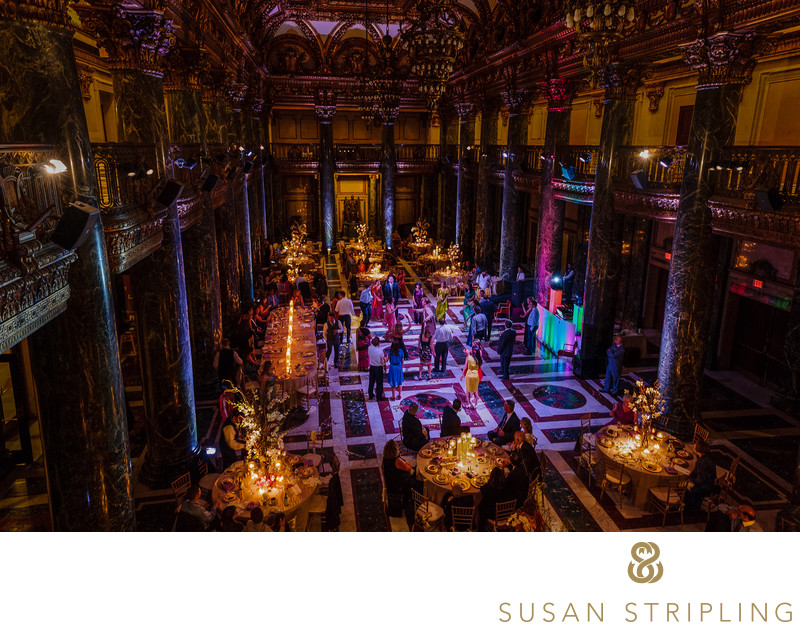 Photographing inside all day with nary a glimpse of even the smallest amount of natural light might be daunting to some, but it's a challenge I welcome! I'm comfortable creating my own light, as I did in all of the images you see on this page!I photographed the bride and groom together before their wedding ceremony in the Hall of Architecture. Combining the compression of a long lens, the drama of the background, the gentle moment between the bride and groom, and my carefully placed video light I was able to make a compelling image of the couple.
It was a joy to work in such a unique space and spend the day with these truly amazing people and their warm, welcoming families. Now just don't ask me about the red bull and coffee my assistant decided to drink back-to-back on the late-night drive back to Philadelphia….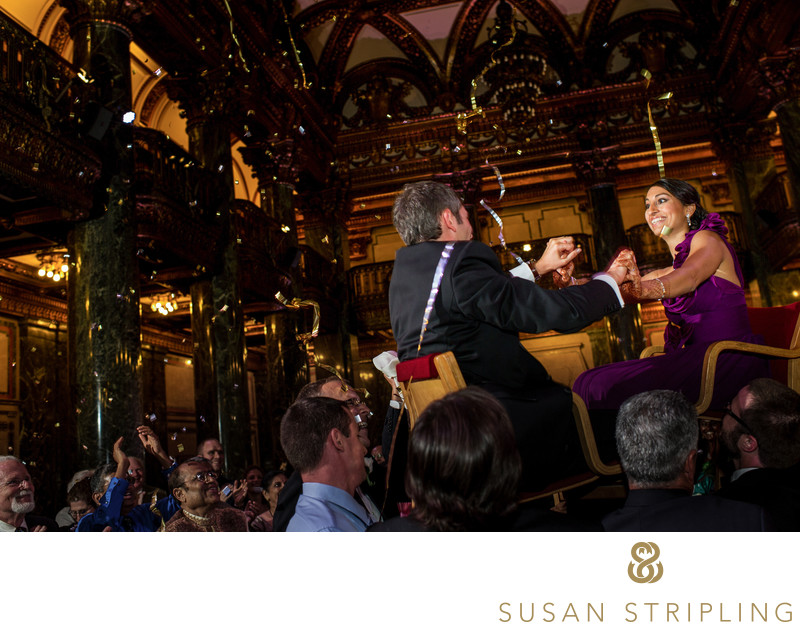 A purple dress at the reception? WHY NOT?!
If you're getting married at the Carnegie Museum, I'd love to hear from you!