Photography Services + Pricing
PHOTOGRAPHY SERVICES
I believe in honest, transparent, and simple pricing. My rate structure allows you to choose only the services and add-ons that you need to create your custom collection, whether it's for a wedding or a headshot session.
Since there are so many elements that go into each type of session, please contact us so that we can get an accurate quote for you. I know, I know - you'd love to be able to just click here and find a rate sheet. That's how I like to shop, too. But creating photography packages isn't as simple as a one-size-fits-all price list, so reach out and we'll get back to you asap with the information you need.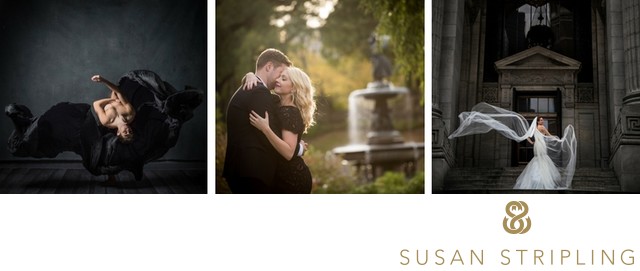 Wedding Photography

If you are looking for a wedding photographer, I promise to take care of you with excellent customer service and
beautiful wedding photography
. I've photographed over eight hundred weddings, and have been so grateful to every client who has commissioned me to document their wedding day. Weddings are crazy, unpredictable, and incredibly fun. Helping my clients have the best day possible is hugely important to me, and if you hire me - well, you're in experienced, caring hands.
I've been honored with
many awards
cementing my place as one of the most sought-after wedding photographers in New York and Philadelphia. Some of my most treasured awards and honors include:
Two Grand Awards from the Wedding and Portrait Photographers International (WPPI) Annual 16x20 Print Competition
Achieving my GrandMaster at WPPI
Many first, second, and third place awards as well as countless Honors of Excellence in WPPI competitions throughout the years
Being named to American Photo Magazine's Top Ten Wedding Photographers list
Being honored as a Legend of Light from Profoto
Countless print publication features such as Town and Country, Grace Ormonde Wedding Style, Martha Stewart Weddings, Rangefinder Magazine, and Capture Magazine.
Countless online features on wedding sites such as Green Wedding Shoes, Style Me Pretty, Junebug Weddings, and more.
Being an educator for Creative Live, an online learning platform educating students worldwide
Creating The Wedding School, an online educational resource for wedding photographers
Being chosen as an Explorer of Light by Canon USA
If you need a wedding photographer, I'd love to be the one for you. To learn more about my wedding photography and get the answers to a lot of questions I'm sure you have,
click here!
Headshot Photography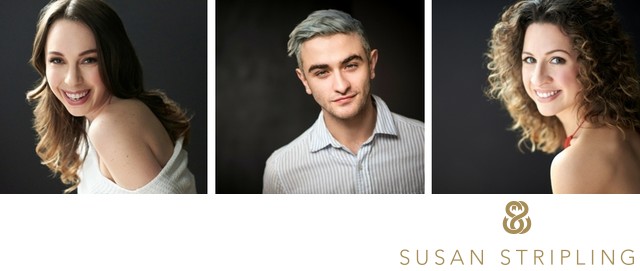 I am a New York headshot photographer, creating beautifully natural headshots for actors, actresses, dancers, and performers in Manhattan and beyond. I offer headshots, personal branding sessions for websites and social media, and comp cards.
My clients have appeared on and off Broadway, in shows such as
Hamilton
, Dear Evan Hansen,
Aladdin
,
Cats
,
Natasha, Pierre, and the Great Comet of 1812
, Charlie and the Chocolate Factory, Hello Dolly, Sleep No More, the Radio City Rockettes, and many more. I've photographed winners of
So You Think You Can Dance
and young performers just putting on their first pair of pointe shoes. It's always a joy to create these portraits and headshots for the incredible performers of New York!
My headshot services include:
Actor headshots
Comp cards
Corporate headshots
Executive headshots
Dance portraits and audition images
Personal, website, and social media branding
Author headshots
If you'd like to learn more about my headshot services,
contact us here
! I work with clients from my Gowanus, Brooklyn location, but half and full-day on-location commercial headshot services are also available.
Portrait Photography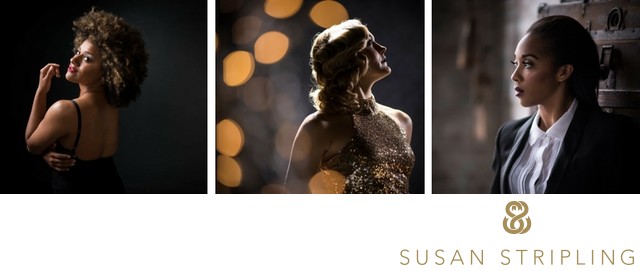 I have been a portrait photographer since I was in college. My love of photographing people led me to take my first darkroom photography class and has led me through every part of my career since. There are portraits at weddings, headshots are technically a special genre of photography, and everything else that I adore shooting revolves around the art of photographing people.
Portrait photography encompasses many genres. The portraits that I have been honored to have created over the years include:
Glamour-style modern portraits
Boudoir portraits
Bridal portraits
Maternity portraits
Family portraits
Senior portraits
Photographing women has been a great love of mine since I can remember. Creating portraits that make women feel and look beautiful is such a joy, and I have been so honored to meet and work with the incredible women who have visited my studio over the years. My portraits touch on glamour with a beautifully nuanced editorial edge. The modern portraits that I will create for you mark this incredible time in your life, whether you're celebrating a birthday, or milestone, or just want to document your unique beauty at this moment, here and now.
Boudoir portraits
have also been a part of my business since I began shooting weddings. Brides often reach out to me to document them before their wedding as a gift to their future spouse. It's an extraordinary time to create portraits and it becomes an extraordinary gift for any newlywed to receive!
As a wedding photographer and portrait artist, I have always been drawn to beautifully editorial bridal portraits. Sometimes there is a great opportunity to create these portrait images on the wedding day, but often the days are so fast-paced that there is no time for a portrait session to focus on just bridal images. For that reason, many brides choose to come into the studio for a separate session to highlight this incredible time in their lives.
Maternity portraits are another one of my favorite types of portraits to create. I love documenting this incredibly pivotal time in the life of a new family.
Family portraits have also been a great joy to create for clients over the years. My family portrait work began when my first wedding clients began having children, expanding their families and hearts. I have been documenting families ever since, both for my wedding clients and for new families that I meet along the way.
I also cherish every high school senior that I get the chance to photograph. I well remember my own high school pictures, and it's such a delight to create those images for the seniors and their families.
If you are looking for portrait photography of any type listed above, or something not yet illustrated on my website,
please contact me
. I create portraits both in my Gowanus Creative Studios studio, and on location in New York, New Jersey, and Philadelphia (and beyond!). I'd love to hear from you!