Susan Stripling Photography
Mallard Island Yacht Club Wedding Photography
Out of all of the unique locations at the Mallard Island Yacht Club, I absolutely love the barn.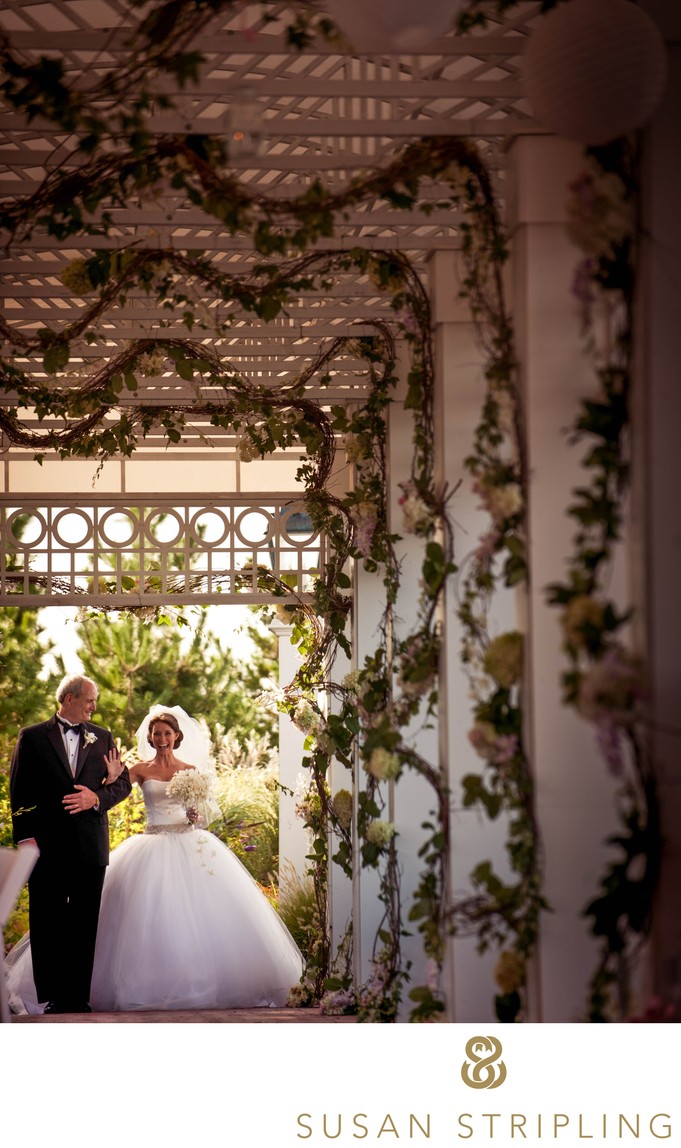 The view from inside the barn looking out. This is the moment that the bride saw her groom for the first time, waiting for her at the end of the aisle!

The barn at Mallard is a fantastically unique venue for an outdoor wedding ceremony.Wedding couples have the warm feel of being outside on the water while still being enclosed and protected from the elements. The lighting is always lovely in the space, whether it is cloudy or sunny outside! (Talk about a great rain plan!)Immediately after their sunset wedding ceremony in the barn, the bride and groom turned to face their guests for the first time as a newly married couple. This image was captured when they were exiting the barn and heading towards their wedding reception.I am always continually observant during the recessional after a wedding ceremony because as the couple walks through their guests, the reactions on their faces are priceless. The reaction and thumbs up from the groom and exuberantly happy expression on the bride serve to illustrate exactly why I love this part of the wedding day so much!

Location: 1450 E Bay Ave, Manahawkin, NJ 08050.

Keywords: Jersey Shore (8), Mallard Estate (8), Manahawkin (8).

Filename: 0480_081410_Ashmore_Wedding.jpg.

1/200; f/4.0; ISO 320; 80.0 mm.